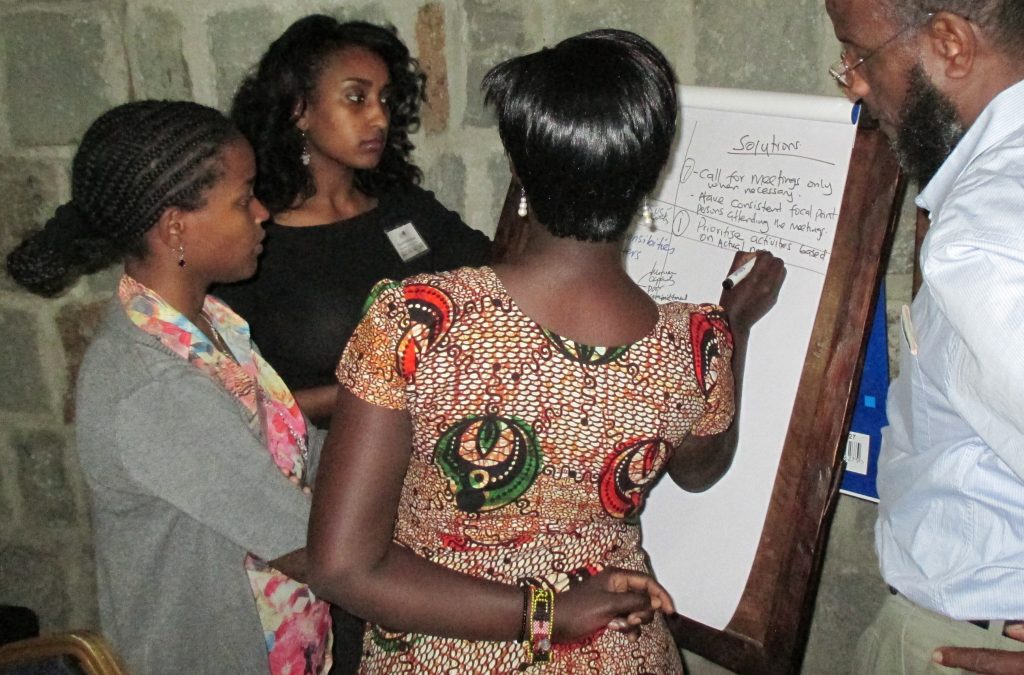 Building a Better Response
Enhancing the capacity of national and international NGO workers and other humanitarian actors to engage with the international humanitarian coordination system in a manner that improves overall coordination and responds to the needs of crisis-affected populations
The Building a Better Response (BBR) project aims to enhance the capacity of national and international NGO workers and other humanitarian actors to engage with the international humanitarian coordination system in a manner that improves overall coordination and responds to the needs of crisis-affected populations. Through a consultative approach, the program produces capacity strengthening tools including e-learning and in-person workshops. The e-course is available in English, Arabic and French!
Spearheaded by International Medical Corps, in collaboration with Concern Worldwide and the Harvard Humanitarian Initiative, the Building a Better Response (BBR) project is being implemented through a consortium that leverages a unique combination of operational and technical expertise.
Through a consultative and multi-targeted approach, the program is producing capacity strengthening tools that increase the impact of emergency responders. These tools will be broadly disseminated through global networks, including international and national-level NGO consortia, to ensure maximum exposure and impact.
Visit BuildingABetterResponse.org for the most current information.
BBR E-Learning Course Covers:
Foundations of Humanitarian Action
The International Humanitarian Architecture
The Cluster Approach
Planning and Funding the Humanitarian Response
International Law and Humanitarian Standards
Complex Humanitarian Emergencies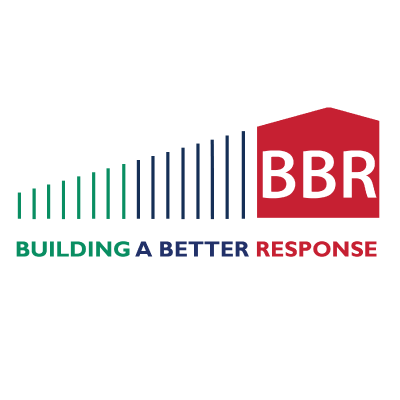 TAKE THE COURSE
Building a Better Response e-learning course
Register now and take the free BBR e-learning course. Access the self-paced, e-certificate course by logging in. If you don't have a login, please click "Create new account" to set up your username and password.
VISIT OUR ONLINE LIBRARY
BBR Resource Library
We offer a library of resources on topics covered in the BBR e-learning and workshops.
Photo Gallery
Building a Better Response Arabic e-Learning Launched with Panel Discussion on Humanitarian Response at the Local Level in Dubai
The Building a Better Response project, together with the UN Office for the Coordination of Humanitarian Affairs (OCHA) and the International Humanitarian City, launched the Building a Better Response (BBR) e-learning course in Arabic with a panel discussion in Dubai on the role of local non-governmental organizations (NGOs) in humanitarian response. The event came in advance of the World Humanitarian Summit, set to take place in Istanbul in May 2016, where much of the conversation is expected to focus on placing local actors at the center of humanitarian response.
Read More