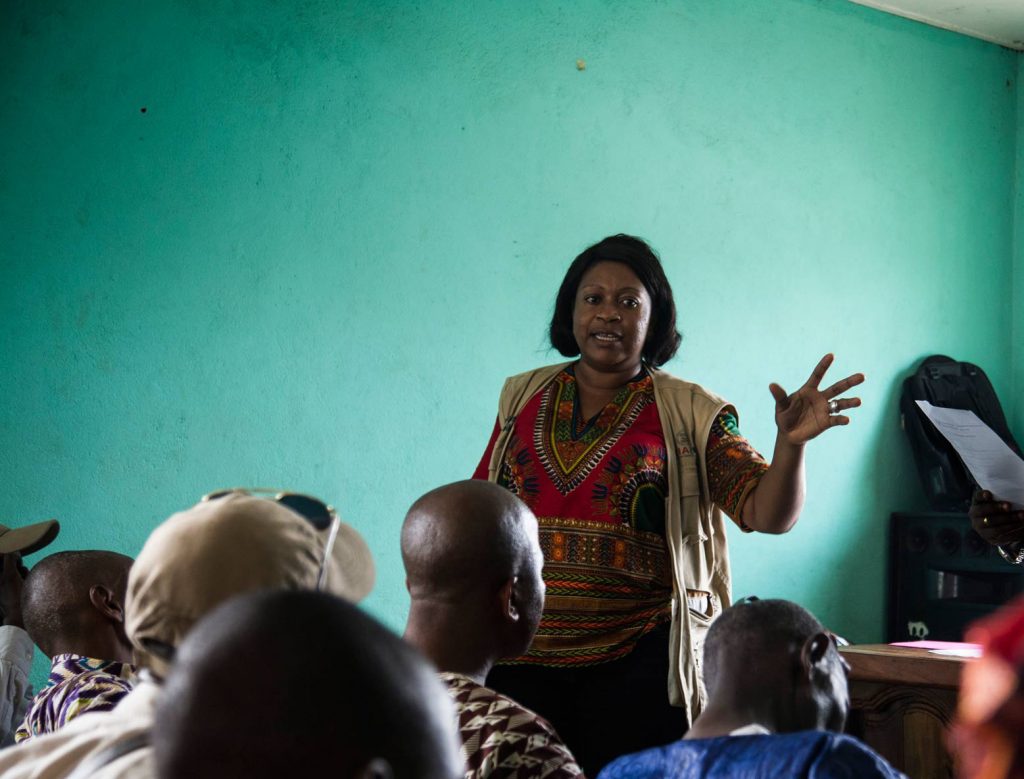 Training underpins all that we do
International Medical Corps provides immediate relief to those affected by conflict, disaster and disease, and provides training to build capacity and resilience. In this way, training prepares them to be their own best first responders.
Our ability to move fast in emergencies and our commitment to training lie at the heart of what we do. Since our founding in 1984, we have changed lives, strengthened communities and transformed the way humanitarian assistance is delivered. Our role extends beyond providing emergency relief to disaster-affected communities. Our true legacy is the preparation and follow-on work we do, partnering with local residents, governments and non-governmental groups at all levels to strengthen communities through training in ways that build self-reliance.
Impact through Training
Training has always been a central pillar of our mission. Preparation and knowledge promote confidence and independence. We train thousands of people each year from local communities, from national, regional and local governments and from non-governmental groups, including health professionals, helping them prepare for emergencies as they make the journey from relief to self-reliance.
77, 625
Number of people trained in 2021
1,742
People trained on WASH-related interventions
6,690
People trained on gender-based violence, prevention and response
5,657
On communicable disease management and control
Training Activities
From the field to the boardroom, International Medical Corps infuses training activities at all levels. Our Humanitarian Response Training Unit Initiative includes global projects that prepare key participant groups and individuals to respond more effectively to emergencies. Partnering with local communities and government entities at all levels, as well as with national and international non-governmental organizations, to improve emergency response and development programs is key to saving lives.
Emergency Response
Improving coordination in emergencies
Humanitarian Coordination
Training humanitarian professionals
Field Training
Training local first responders
Global Level Training
Specialized training for global responders
Training Saves Lives. Give Today.