International Medical Corps has worked in Sudan since 2004, providing health, nutrition, and water, sanitation and hygiene (WASH) services. Sudan, once the largest and one of the most geographically diverse states in Africa, split into two countries in July 2011, after the people of the south voted for independence.
Today, tribal conflict and intercommunal violence continue to severely affect civilians, especially women and children. Millions remain in displacement camps, relying almost entirely on humanitarian aid for basic services, while funding constraints continue to affect the ongoing humanitarian response in the country. In 2023, 15.8 million people—nearly one-third of the country's population—are estimated to need humanitarian assistance, the highest in a decade. In many of the sites in which we operate, we are the only provider of primary healthcare or nutrition services, making us a key partner to the Ministry of Health (MoH) in the health response in the region.
Life expectancy
63/68
male/female
Under-five Mortality Rate
55
per 1000 live births
The Challenges
Weak Health System
20% of health facilities in Darfur are nonfunctional
Inadequate WASH
Cause of malnutrition and communicable diseases, resulting in high morbidity and mortality in vulnerable communities
Poor Nutrition
3 million children under 5 suffer from malnutrition; more than half a million suffer from severe acute malnutrition
Our Response
Health Care
International Medical Corps currently supports and operates in 81 health facilities across Sudan, delivering essential health services, strengthening health systems and providing resources for the deployment of skilled health workers to those facilities. Essential health services include disease treatment and prevention, reproductive healthcare, health education, immunisation, child healthcare and surveillance, and referrals to emergency- and secondary-level health services, including surgery and obstetric care.
In 2022, International Medical Corps reached an estimated 1.5 million Sudanese with our integrated health, WASH and nutrition programmes. During the same period, we provided 1.35 million outpatient consultations to those in need, including thousands of patients treated for acute respiratory infections, diarrhoea and malaria, which continue to be the leading causes of disease in our programme areas.
We also provide comprehensive reproductive health services for mothers, as well as integrated management of childhood illnesses and assistance with newborn care. In 2022, this included 39,468 women who received antenatal care, 21,890 who delivered babies assisted by skilled healthcare personnel and 18,420 who received postnatal care. In addition, we immunised 75,272 children, including 44,240 vaccinated against measles.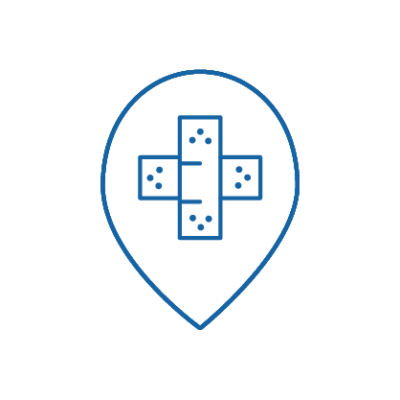 Health Systems Strengthening
We support Sudan's MoH in its efforts to promote a stronger healthcare-delivery system. Our activities include building healthcare provider capacity, rehabilitating health facilities and delivering medicines and medical supplies. In addition, we support the MoH with disease control, disease surveillance and immunisation. We also train MoH staff on emergency preparedness.
Nutrition
International Medical Corps provides nutrition services to populations in Sudan most vulnerable to hunger, including children under 5, pregnant women and breastfeeding mothers. We operate 74 outpatient therapeutic programmes (OTPs), 74 target supplementary treatment centres (TSFPs) and eight stabilisation centres for malnourished children with life-threatening medical complications. In 2022, we treated 15,675 children in OTPs, 34,441 in TSFPs and 5,634 pregnant or nursing mothers in stabilisation centres. In addition, our mother-support groups work to prevent malnutrition by promoting proper infant-feeding practices at health facilities and within communities.
Water, Sanitation and Hygiene (WASH)
By expanding access to clean water, creating proper waste disposal systems and providing safe sanitation facilities, International Medical Corps restores healthy living conditions. We regularly conduct hygiene promotions in targeted locations at both the health-facility and community levels. In Central Darfur, International Medical Corps implements community-led total sanitation activities, which mobilse communities to improve sanitation and hygiene by focusing on behaviour change. In 2022, we trucked more than 5,6 million litres of water to health facilities and reached 487,082 people with information about the need for safe hygiene practices and other WASH activities.
Our Impact
1.5 million
people reached with our integrated health, WASH and nutrition programs in 2022
1.35 million
outpatient consultations provided in 2022