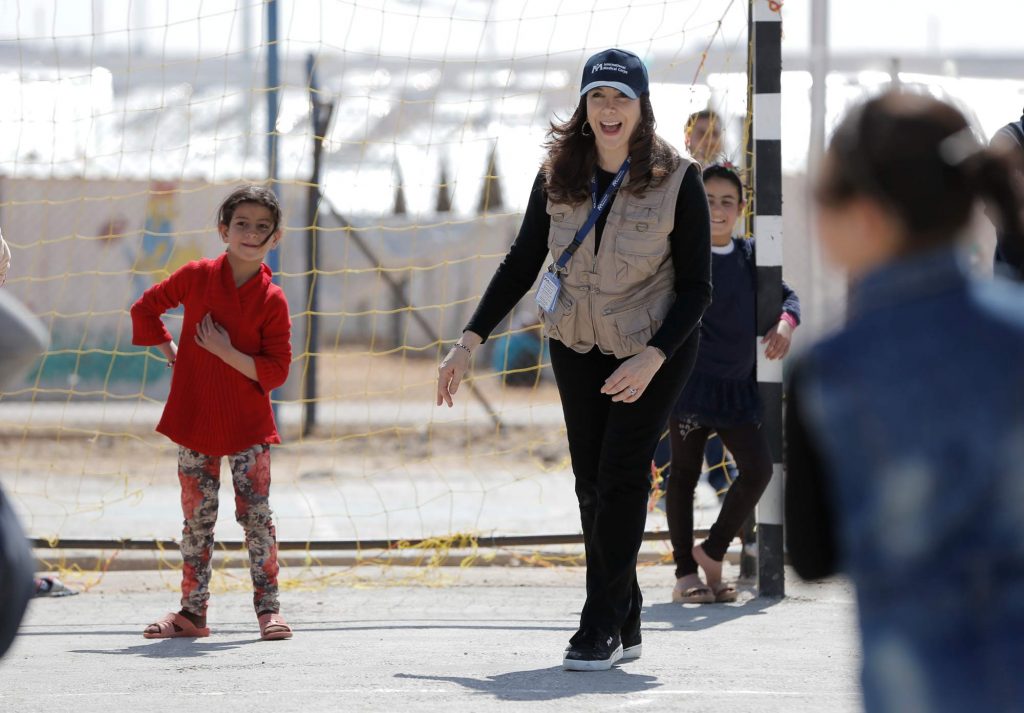 Leadership
International Medical Corps Worldwide is a global humanitarian alliance that comprises the resources and capabilities of three independent affiliate organizations: International Medical Corps, International Medical Corps UK and International Medical Corps Croatia. Together, our mission is to save lives and relieve suffering by providing healthcare services and related training. With headquarters in the United States, the United Kingdom and Croatia respectively, we collaborate to maximize resources for the delivery of appropriate relief and development activities.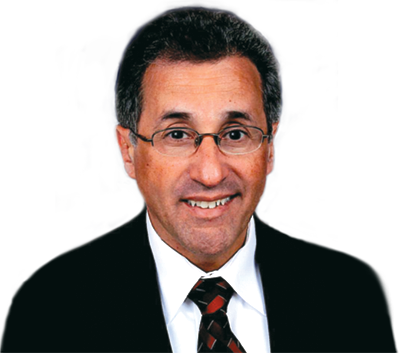 Robert Simon, M.D.
Founder and Chairman
Dr. Robert Simon founded International Medical Corps in 1984 in response to the need for medical services and training inside war-torn Afghanistan. A renowned expert in Emergency Medicine, Dr. Simon is the author of numerous textbooks on orthopedic emergencies and surgical procedures, which are used as standards in Emergency Medicine throughout the United States. Dr. Simon is a professor in the Department of Emergency Medicine at Rush University, Stroger-Cook County Hospital in Chicago, Illinois. He is also former Bureau Chief of the Cook County Bureau of Health Services.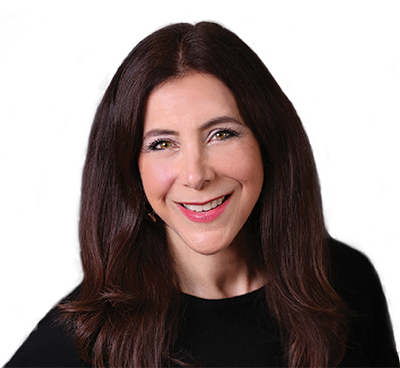 Nancy Aossey
President and CEO
Nancy Aossey has led International Medical Corps since 1986 and overseen its expansion to include the delivery of more than $4.4 billion of humanitarian assistance, health services and training to tens of millions of people in 80 countries since then. Ms. Aossey helped launch International Medical Corps' early programs in Angola, Somalia and Rwanda. She also has served as Chairman of the Board of InterAction, America's largest coalition of international relief and development organizations, and is a member of the Council on Foreign Relations.
Robert R. Simon, M.D.
FOUNDER AND CHAIRMAN
Professor
Department of Emergency Medicine
Rush University
Stroger-Cook County Hospital
Chicago, IL
Nancy A. Aossey
PRESIDENT AND CEO
International Medical Corps
Los Angeles, CA
Edward J. Carpenter
ASSOCIATE CHAIRMAN
Chairman and CEO
Carpenter & Company
Irvine, CA
Linda N. Cappello
SECRETARY OF THE BOARD
Los Angeles, CA
Andrew F. Barth
Retired Chairman
Capital Guardian Trust Company
Los Angeles, CA

Paul Dean, M.D., M.P.H.
Public Health Specialist and Dermatologist
San Diego, CA
Ardena L. Flippin, M.D., MBA
Assistant Professor (Retired)
Department of Emergency Medicine
Rush University
Stroger-Cook County Hospital
Chicago, IL
James H. Hart
Former CEO
Senn Delaney
Mary E. McClymont
President & CEO (Retired)
Public Welfare Foundation
Washington, DC
William Robinson, M.D.
Chief Medical Officer
Bozeman Deaconess Hospital
Bozeman, MT
Christine J. Toretti
Chairman
Palladio, LLC
Indiana, PA
David J. Zuercher
Group Head International (Retired)
Wells Fargo & Co
Nancy Kassebaum Baker
Former United States Senator
Burdick, KS
Richard J. Riordan
Former Mayor of Los Angeles
Los Angeles, CA
Leadership Council
Manuel Abascal
Latham & Watkins
Los Angeles, CA
J.J. Abrams
Los Angeles, CA
Alexis Deutsch-Adler
Los Angeles, CA
Robert Adler
Los Angeles, CA
Sussie Aller
Aller-Henriksen Foundation, UK
Malibu, CA
Brandon Beck
Co-Founder
Riot Games
Los Angeles, CA
Jan Brandt
Vice Chair Emeritus
AOL
Great Falls, VA

Michael Burns
Vice Chairman
Lionsgate
Santa Monica, CA
Brook Byers
Founding Partner
Kleiner Perkins Caufield & Byers
Menlo Park, CA

Alex L. Cappello
Chairman and CEO
Cappello Capital Corp.
Santa Monica, CA
Laurie Sewell Cappello
Founder
Whitecap Development LLC
Malibu, CA
Anthony Coughlan
Coughlan Family Foundation
Long Beach, CA
Kathleen Coughlan
Coughlan Family Foundation
Long Beach, CA

Alison Bryan Crowell
Los Angeles, CA

Louise Edgerton
Edgerton Foundation
Los Angeles, CA
Rob Friedman
President and CEO
Rainbow RF
Los Angeles, CA
Fadi A. Ghandour
Chairman and CEO
Wamda Capital
Amman, Jordan
Jonathan M. Glaser
Managing Partner
JMG Capital Management, LLC
Los Angeles, CA

Bob Graziano
Vice Chairman
J.P. Morgan Private Bank
Los Angeles, CA
Andrew G. Hauptman
Chairman
Andell Holdings
Los Angeles, CA
Sabrina Kay
Chancellor and CEO
Fremont College
Los Angeles, CA

W. Robert Kohorst
U.S. Ambassador to Croatia (Retired)
Pasadena, CA
Brian Lanktree
Glendon Capital
Los Angeles, CA
Katie Lanktree
Kayne Anderson
Los Angeles, CA
Marc Luzzatto
Chairman
The Luzzatto Company, Inc.
Los Angeles, CA
Katie McGrath
Los Angeles, CA

Marc Merrill
Co-Founder
Riot Games
Los Angeles, CA
Pamela Mohn
Los Angeles, CA

Joan A. Payden
President and CEO
Payden & Rygel Investment Management
Los Angeles, CA

Aaron Perlmutter
Co-Founder
Charger Investment Partners
Los Angeles, CA
Barry A. Porter
Managing General Partner
Clarity Partners, LP
Beverly Hills, CA

Anthony N. Pritzker
Chairman & CEO
PPC Partners
Los Angeles, CA

J. Scott Reid
Chairman North Carolina
Alignment Healthcare
Chapel Hill, NC
Kevin Reilly
Los Angeles, CA
Elizabeth Gregory Riordan
The Riordan Foundation
Los Angeles, CA
William J. Ryan
Founder and CEO
William Ryan Homes
Marna Schnabel
Los Angeles, CA

Susan C. Schnabel
Co‐Managing Director
aPriori Capital Partners
Los Angeles, CA

Hope Smith
MUTHA
Founder & CEO
Austin, TX
Sheldon M. Stone
Principal
Oaktree Capital Management, L.P
Los Angeles, CA

Roland V. Sturm
CEO
Sturm Enterprises
Las Vegas, NV

Barbera Thornhill
President
Impact Design, Inc.
Raleigh, NC
Thomas M. Vertin
President & CEO
Pacific Mercantile Bank
Costa Mesa, CA
Jonathan A. Victor
Managing Director
Balmoral Funds LLC
Los Angeles, CA

Wendy Wachtell
President
Joseph Drown Foundation
Los Angeles, CA
Hans Zimmer
Santa Monica, CA

Global Ambassadors
Sanaa Lathan
Actress, Humanitarian

Sienna Miller
Actress, Activist
United Kingdom
Ashley Park
Actress, Humanitarian
Inanna Sarkis
Actress, Activist
Stacy Twilley
Founder and CEO
iVolunteer.org
Robin Wright
Actress, Activist

Executive Staff
Višnja Čipčić
Managing Director, International Medical Corps Croatia
Cornelis Klumper
Chief Audit and Compliance Officer
Ky Luu
Chief Operating Officer
Rebecca Milner
Chief Advancement Officer
Mary Pack
Vice President, Humanitarian Leadership and Partnerships
Ognjen Radosavljevic
Managing Director, International Medical Corps UK
Ingrid Renaud
Vice President, Finance and Administration
International Medical Corps UK Board of Trustees
Andrew W. Géczy
Chairman
London
Nancy Aossey
Treasurer
Santa Monica, CA

C. William Sundblad
Santa Monica, CA

International Medical Corps Croatia Board of Directors
Višnja Čipčić
President, General Assembly, Board of Directors
Nancy Aossey
Member, General Assembly, on behalf of International Medical Corps
Vedran Jukić
Member, General Assembly
Adam Simon
Member, General Assembly
C. William Sunblad
Member, General Assembly
Stephen Tomlin
Member, General Assembly, Board of Directors
Stanka Babić
Secretary, Board of Directors