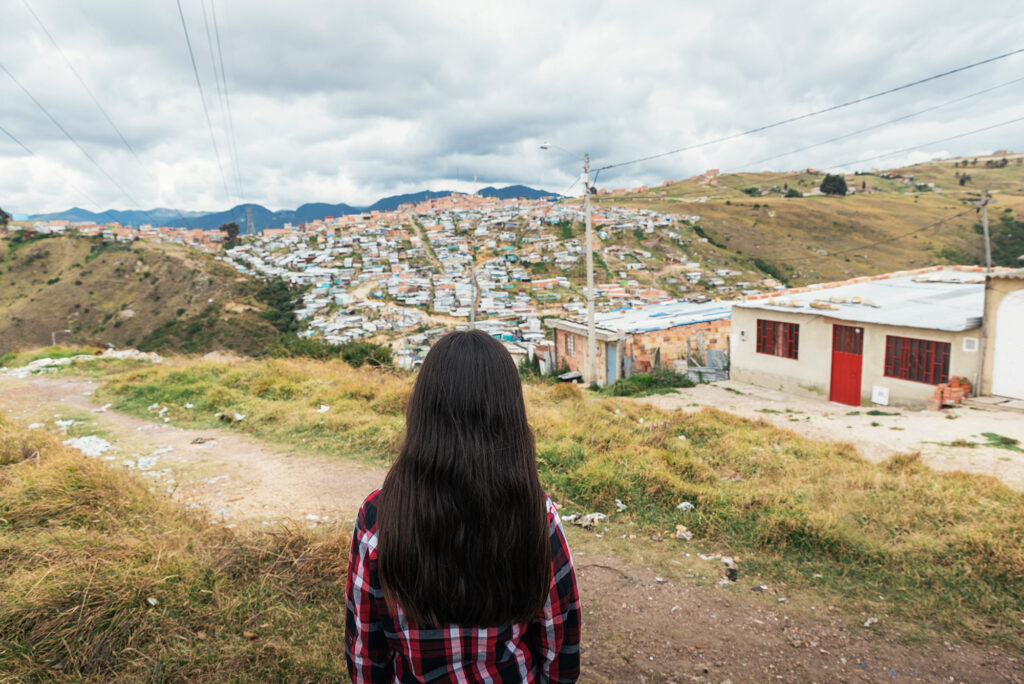 In February 2020, International Medical Corps deployed a team to Colombia to conduct a needs assessment, meet with partners and key stakeholders, finalize our regional strategic plan to implement programmatic activities in Venezuela and Colombia, and position ourselves on both sides of the border.
International Medical Corps is a registered entity in Colombia and, during our recent assessments there, has seen that the needs remain great in border areas, especially in urban settings, where there is an element of insecurity and active illegal movement of migrants and asylum seekers.
International Medical Corps is focusing on the rural areas of the Colombia–Venezuela border that have limited services. These areas are highly dynamic in terms of migration, with a need for essential health services, gender-based violence (GBV) treatment and support, mental health and psychosocial support (MHPSS) services, medical supplies and personal protective equipment (PPE). International Medical Corps is participating in COVID-related coordination meetings with the UN, other international agencies, INGOs, and national and local authorities.
In response to COVID-19, International Medical Corps is working with Fundación Baylor, which is currently providing holistic health COVID-19 emergency response activities in the municipalities of Riohacha and Maicao, in the La Guajira department of Colombia, serving an estimated catchment population of 53, 440 Venezuelan refugees.
Health services we provide in both municipalities include symptom screening, general medicine care, providing COVID-19 tests as appropriate and delivering results, helping hospitals monitor for patients with severe symptoms, notifying health authorities of positive COVID-19 patients, isolating at-risk populations and following up with patients by telephone if they can be isolated at their home until the isolation period ends. We also have delivered 59 water tanks and 112,000 liters of water to the settlements of Maicao and Riohacha, and are looking into we can deliver nutritional services to those in need.
Life Expectancy
73.8/80.2
Male/Female
VENEZUELAN REFUGEES
730,000
Challenges
Health System
Health services are precarious in many of these places and there are few facilities providing services to patients.
Logistics
There are difficulties in transporting health supplies, vaccines and vaccination kits for a number of reasons, including lack of roads.
Migrants
The irregular flow of migrants creates challenges in terms of surveillance and epidemiological fences, because migrants are part of the contact chains that must be monitored to prevent the spread of COVID-19.
Our Response
COVID-19
Colombia is second only to Brazil in the overall number of COVID-19 cases in Latin America. The movement of Venezuelan migrants in and out of the country has directly influenced levels of COVID-19. There likely is underreporting of COVID-19 levels in rural, hard-to-reach areas and along the border, given that more than 2 million migrants cross into Colombia cyclically, seeking food, clothing, medicines, healthcare and education.
The Colombian government said that 782,301 doses of vaccines have been applied nationwide in the first stage of the country's National Vaccination Plan, and that it plans to vaccinate more than 35 million Colombians against COVID-19 in 2021.
Though Bogotá and Cúcuta have sufficient health services available to respond to COVID-19, the eastern areas of the country that border or are near the border with Venezuela—such as the departments of Guajira, Santander, Aracua and Vichada—have limited capabilities to support the large number of migrants and internally displaced persons.
For the local governments in charge of vaccination, logistics and the lack of skilled caregivers in the vaccination process is a challenge. The constant movement of migrants also is a challenge, as it hinders tracing and application of second doses.
Migrants are at increased risk of contracting COVID-19 because they are exposed to high population densities and poor sanitation, and often cannot effectively follow social distancing guidelines due to improper or limited housing. Additionally, preventative isolation measures impose disproportionate hardships on migrants. According to a rapid assessment conducted by the Interagency Group for Mixed Migration Flows, known as GIFMM, 84% of Venezuelan migrant households do not have enough food for three meals per day; paid work as the primary source of financial support plummeted from 91% to 20% of households during lockdown.
Healthcare
Health services support is focused mainly on direct surge capacity to diagnose and quickly treat acute respiratory infections (ARIs) of the first level of complexity in the municipalities of Maicao and Rioacha by providing:
temporary mobile medical shelters located adjacent to the agreed settlements for quick treatment of ARIs and COVID tests;
PPE and supplies needed for public hospitals and temporary mobile medical shelters to operate; and
inpatient care for migrant patients referred by the emergency response team of La Guajira, for up to the assigned number of patients allowed at Riohacha Hospital and Maicao Hospital.
Water, Sanitation and Hygiene (WASH)
WASH needs will be addressed by providing:
adequate, safe, potable water for drinking, and hygiene supplies for the biggest settlements of Maicao and Riohacha; and
COVID-19 hygiene kits, to help minimize spread of the disease.