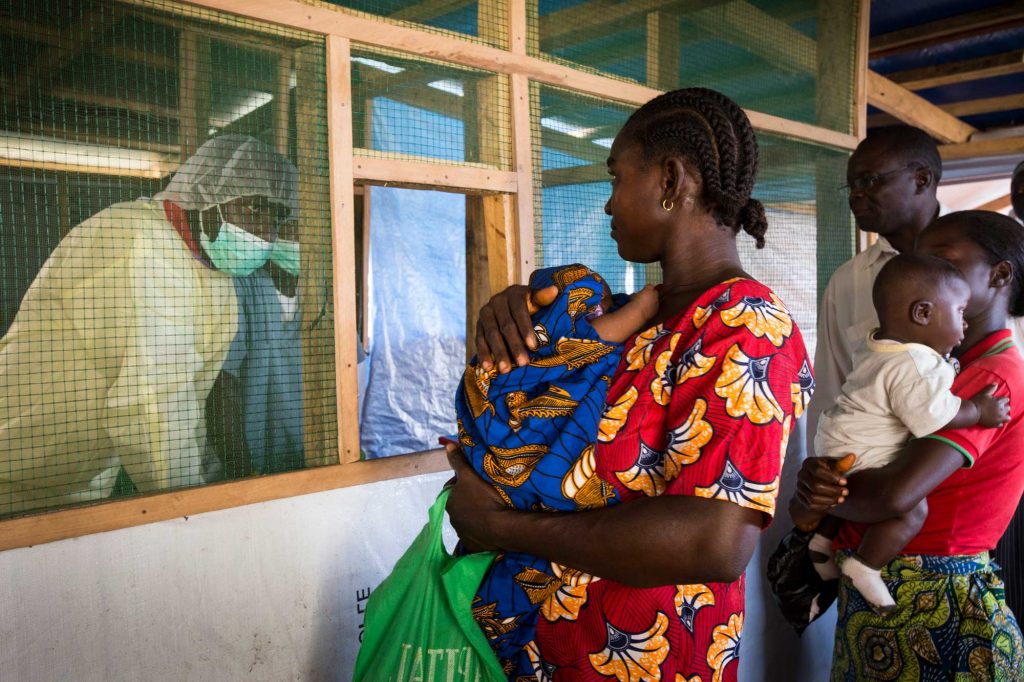 International Medical Corps is fighting Ebola
Get alerts and field reports direct from our First Responders in hotspots around the world.
International Medical Corps Scales Up Efforts to Fight Ebola in the Democratic Republic of the Congo
International Medical Corps' Emergency Response Team is on the ground in Kinshasa to support Ebola response efforts and is fully committed to mobilizing a multi-disciplinary response. To prepare for a rapid scale-up of staff, International Medical Corps is coordinating with medical volunteer associations, clinical staff, and previous volunteers, many who deployed with the organization during the 2014 West Africa Ebola epidemic. International Medical Corps stands ready to deploy shelters that can be used for screening, referral, and isolation in Ebola-affected areas. Personal protective equipment (PPE) is currently being procured, emergency lifesaving kits are being prepositioned, and the International Medical Corps Emergency Field Hospital is on standby, should it be needed.
• The Ministry of Heath in the DRC reports multiple confirmed & suspected cases of Ebola
• The confirmed cases are in multiple geographic locations including Iboko, Bikoro and the city of Mbandaka, an urban center of some 1.2 million people where the disease could spread rapidly if not contained
• To prepare, we are coordinating with medical volunteer associations, clinical staff, and previous volunteers, many who deployed during the 2014 West Africa Ebola epidemic