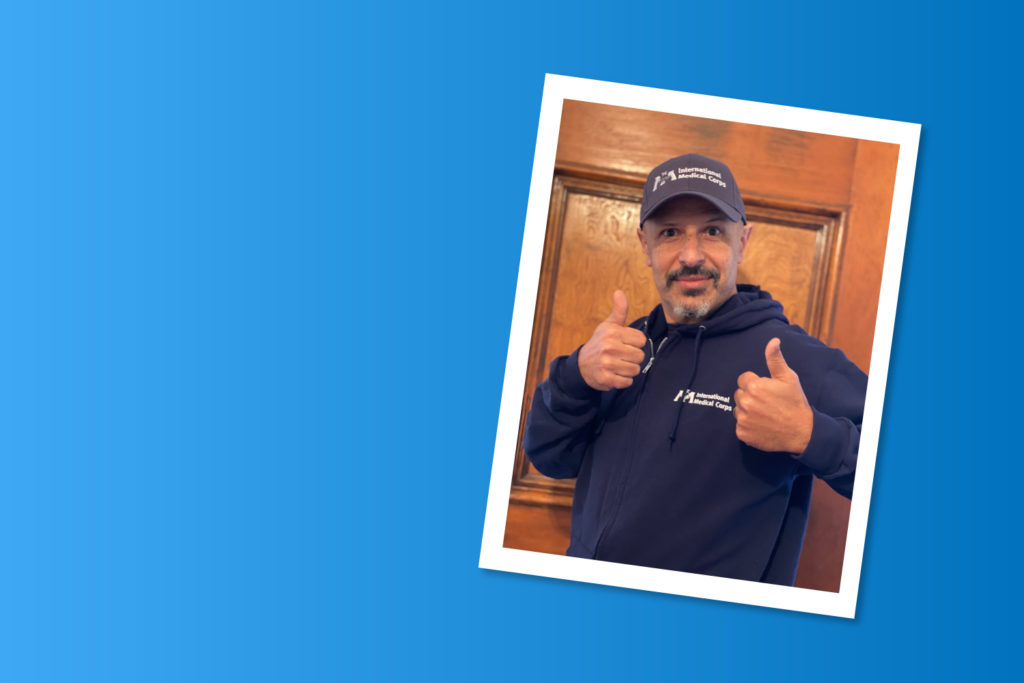 Run with Maz
Hi, I'm Maz Jobrani, professional comedian, part-time podcaster and even more part-time runner. During the Covid-19 pandemic I have been going on 5-mile runs to maintain my sanity and my waistline. Given that my new comedy special, Pandemic Warrior, is coming out January 28th on the Peacock streaming network, I've decided to challenge myself and see if I can get to 10 miles by premiere day.
For further motivation, I have chosen to raise funds for International Medical Corps as part of the run and encourage others to join me. To quote my late sister, Mariam, "the only rule is that there are no rules!" – so just pick a goal, practice a little and donate what you can – $1, $100, $1000 – it all goes to a great cause.
As soon as you're done with your run, make sure to upload a picture of yourself on social media and tag #RunWithMaz, @mazjobrani and @internationalmedicalcorps! So let's pump some money into IMC while pumping some blood into our hearts! Oh, and once you've showered, don't forget to sit back, put your feet up and enjoy my special on Peacock. You've earned it!
Run a little, give a little!
Help International Medical Corps relieve suffering of those affected by conflict, natural disaster and disease outbreaks like COVID-19.