The city of Malakal has seen some of the fiercest fighting in South Sudan's civil war.
The near constant fighting and violence between different tribes has forced the entire population of the city to seek refuge in the nearby UN camp. Today, surrounded by high walls and razor wire, more than 46,000 people live in the cramped conditions of the camp. International Medical Corps, with the support of the European Union, provides a range of health services to residents of the camp, including mental health and psychosocial support. Below are two stories from Malakal residents who have experienced the entirety of the war and are now living in the refugee camp.
NYATHOW OYGW'S STORY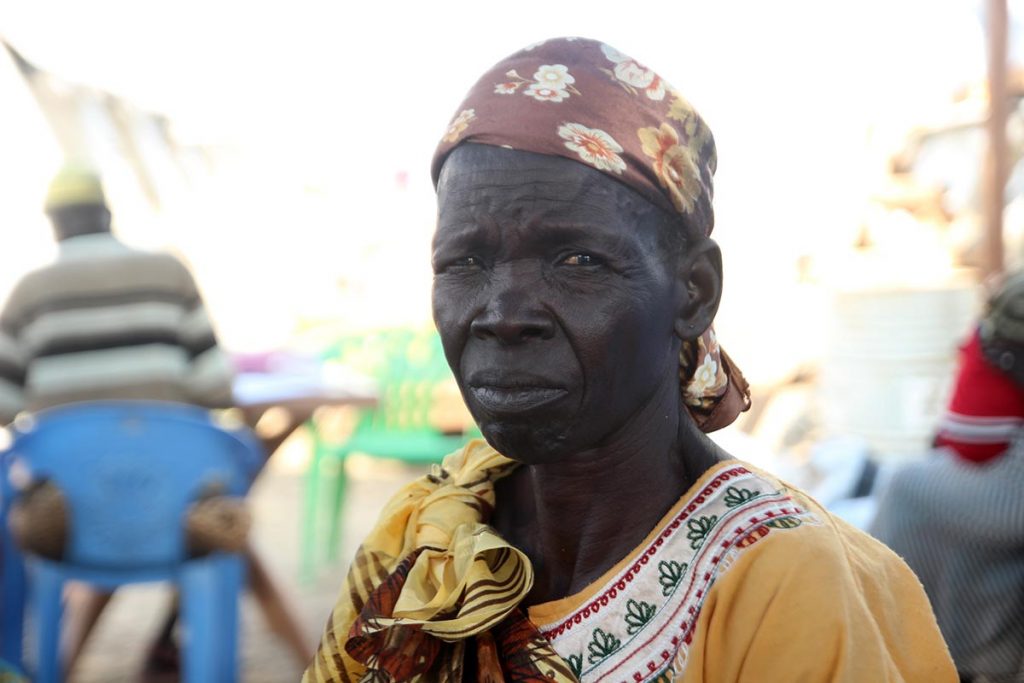 "When the fighting began in Malakal, I ran to the Catholic church looking for protection. We stayed there for many weeks but we were not safe. Soldiers came to the church and took the young men away to kill them. A woman who tried to stop them was killed inside the church in front of me.
Finally one night at 3 am the Priest helped us to leave the church and escape to the UN base.
During the day I would feel fine but at night I would have terrible dreams. I would wake up with pain all over my body." "One day a community health worker came to my area of the camp and talked about mental health. I realized that what she was describing was similar to my condition. I went with the health worker to the clinic and there the doctors gave me medicine and counselling.
I still get headaches, but most of the pain has gone. I can do many things that I could never do before."
SANDE OBONY'S STORY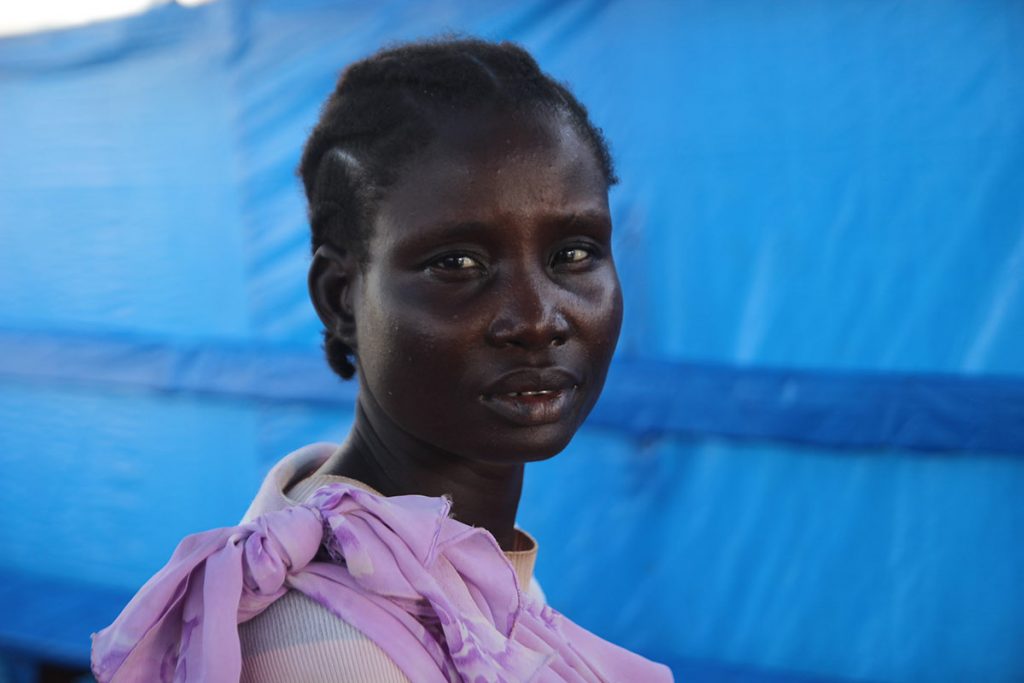 "In 2001 my symptoms began. I had pain in my joints and I became very weak. I would have hallucinations which made me very scared and it made me difficult to live with. I was constantly quarreling with my family. I went to Khartoum for treatment and they diagnosed me with psychosis and gave me medicine.
"When the fighting started I was trapped on the wrong side of the river from the UN base. The soldiers had closed the crossing points. I had to swim across the river to reach safety. Soldiers were shooting at me as we swam."
"Eventually I reached the UN camp and was safe but I had left my medicines behind on the other side of the river. My symptoms began to come back. I began quarreling with people once again.
The community health worker brought me to the health clinic. I can get the same medicine I had before.
When I remember the quarreling I am embarrassed. I will not quarrel again."