Women's economic empowerment is an indispensable component in the fight for gender equality. Sitting at the restaurant she runs, Rebecca Nyangot Biel—a 39-year-old mother of six from Nyal in South Sudan—is a striking example of why. Her unwavering spirit is inspiring, but it wasn't always like this. She might be a business owner today, but less than a year ago, she had only just begun to visit International Medical Corps' women-friendly space in Nyal—a supportive place full of peers that enabled her to invest in herself and, in her own words, meant that 'I started gaining confidence in myself.'
According to the United Nations, "investing in women's economic empowerment sets a direct path toward gender equality, poverty eradication and inclusive economic growth". Though women already make significant contributions to economies all over the world, they also remain disproportionately affected by poverty, discrimination and exploitation. Gender discrimination curtails women's access to land and loans, and limits their participation in the shaping of economic and social policies.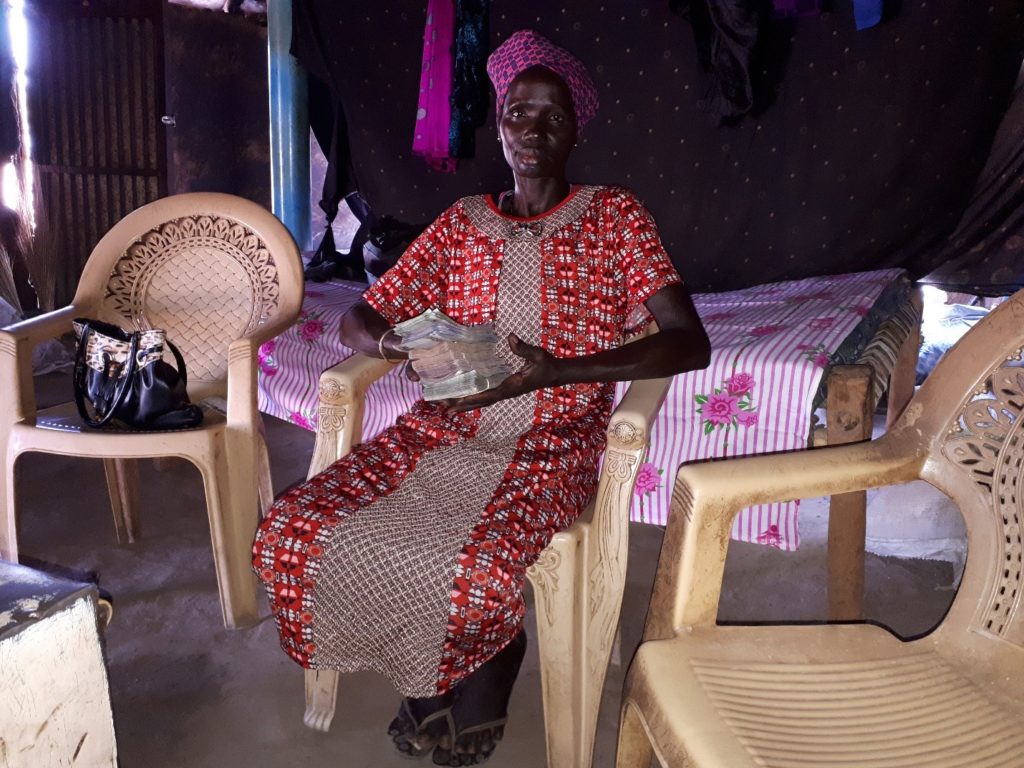 In contrast, when a woman has control over resources—such as jobs, financial services and property—her status in society improves, as does her participation in decision-making about issues that affect her life. But economic empowerment isn't just a force for good in the fight for gender equality; it's also a well-established human right. According to one of the first human rights documents the UN ever drafted, countries have a responsibility to promote fair and equal wages, without distinction of any kind between men and women. This is what economic empowerment is ultimately about: the ability to benefit from growth in a fair and dignified way.
Another global issue is gender-based violence (GBV), which affects 1 in 3 women during their life, regardless of race, religion, culture or creed. In countries affected by conflict, violence against women and girls is endemic, and sexual violence in particular is an all-too-common feature of war. To help GBV survivors heal as well as fight gender inequality and discrimination, International Medical Corps supports women and girls in countries that struggle with conflict, displacement and insecurity, such as Iraq, Libya, Central African Republic and South Sudan.
On April 23, the UN passed a new resolution aimed at reducing the use of sexual violence as a weapon of war. Addressing the UN Security Council, UN Secretary-General António Guterres stated that sexual violence in war "largely affects women and girls because it is closely linked to broader issues of gender inequality and discrimination", adding that prevention must be based on "promoting women's rights and gender equality in all areas, before, during and after conflict". He went on to say that "this must include women's full and effective participation in political, economic and social life", stressing the importance of women's economic empowerment.
In South Sudan—where gender-based violence runs rampant due to conflict, internal displacement and the lack of social support systems—economic empowerment is a key part of International Medical Corps' strategy to tackle GBV in the country. Among other things, with funding from UK Aid, we provide displaced women and other vulnerable groups with start-up grants, as well as training on leadership and other skills, to counter GBV and boost long-lasting self-reliance.
The region that restaurant owner Rebecca is from, Nyal, should be known for its rich agricultural land that yields mangoes and palm trees. Instead, it is synonymous with some of the worst fighting of the county's five-year civil war. Nyal is located in a rural part of South Sudan that—due to lack of roads—is largely inaccessible. This, combined with years of conflict, means that people like Rebecca often rely on food aid to survive.
But Rebecca wanted to be independent. She began her journey toward self-reliance at International Medical Corps' women-friendly center in Nyal, where GBV survivors and other women come together in peace to share experiences, learn skills and support each other.
"At the women's center, we don't just share compelling facts about history; we educate girls and empower them to tell their own stories at home and even in the world", Rebecca says.
Having taken part in a range of activities at the center—focused on income generation, awareness-raising and skill building—Rebecca volunteered for business and leadership training in December 2018. After the training, in March 2019, she received a start-up grant. This—accompanied by her unwavering spirit—helped Rebecca fulfill a lifelong dream: opening her own restaurant. Located near the town market, the restaurant is now a well-known meeting place for the local community.
"When my name was selected to be among those who would be trained in business management and leadership, I was very happy, since I knew I would be able to acquire some skills that would make me able to have a small tea and coffee shop", she remembers. "After completing the training and receiving the start-up capital, I bought utensils for my shop and then expanded, using what I earned; now I'm cooking food as well. After a few weeks, my small coffee shop became a restaurant, and now I'm planning to expand more and more."
On the subject of violence against women and girls in South Sudan, Rebecca says that "measuring developments in reducing violence against women is difficult. But telling stories is a powerful method to increase awareness of the challenges that women face in South Sudan. In my restaurant, I'm telling stories about women's empowerment and struggle because today we are at a critical point in South Sudan's fight to empower girls and women, and we all must punch GBV in the face."
Rebecca isn't just providing for herself and her family, she is inspiring other women to do the same. At International Medical Corps, we couldn't be more thrilled that she is part of our community.