When a job needs to be done and there's no one else to do it, Rania Mohammed Abdalrahman Mohammed—a Senior Project Officer in Sudan—steps in to help.
In 2020, when International Medical Corps needed a COVID-19 project manager, and a suitable lead could not be recruited, Rania was appointed to the role. She put her heart into the job—and, as a result, was promoted from project officer to senior project officer. In her promotion recommendation, Rania's supervisor, Sunita Sharma, said she had demonstrated her skills as a "good team leader," in addition to filling in other gaps and covering for the Medical Coordinator, Information and Management Officer and Deputy Medical Coordinator at various times. Because of her leadership skills, today Rania is also serving as Safeguarding and Gender-Based Violence Focal Point, a role in which she conducts training sessions, facilitates capacity-building activities and disseminates materials and policies, among other tasks.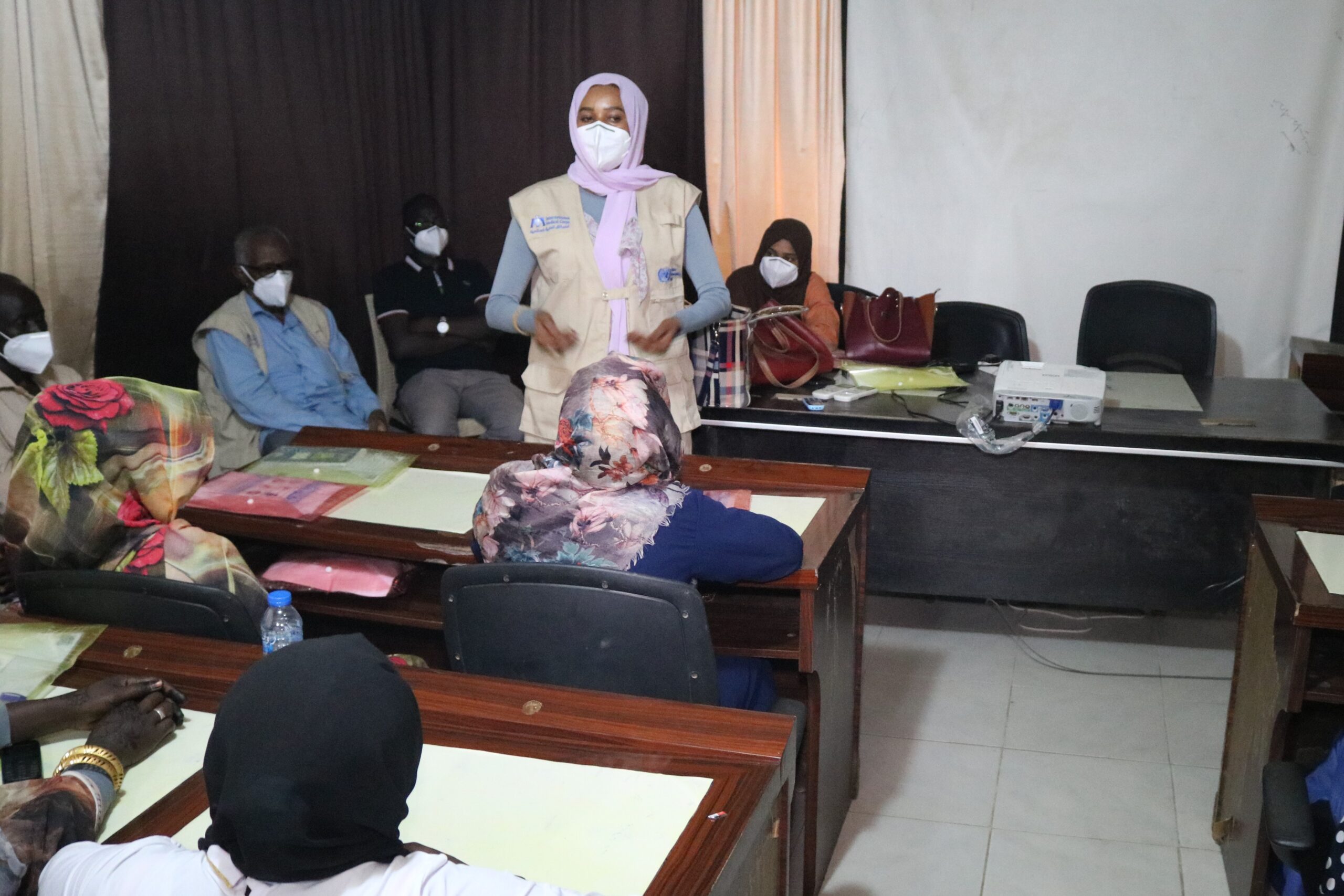 With so much on her plate, Rania accomplishes a lot. She oversees community-based activities—including immunisations and nutrition screenings—making sure they're carried out properly. She conducts regular supervisory visits to clinics and field sites to ensure proper health service delivery. She crosschecks data to ensure its accuracy, and reviews program and monitoring-and-evaluation reports. When Rania managed the COVID-19 project, she delivered health and COVID-19 prevention information to the public, occasionally even going on the radio to get her message across. She also conducted training sessions for community health volunteers and health clinic staff on COVID surveillance and infection prevention and control.
Not surprisingly, she's gotten a lot out of her job.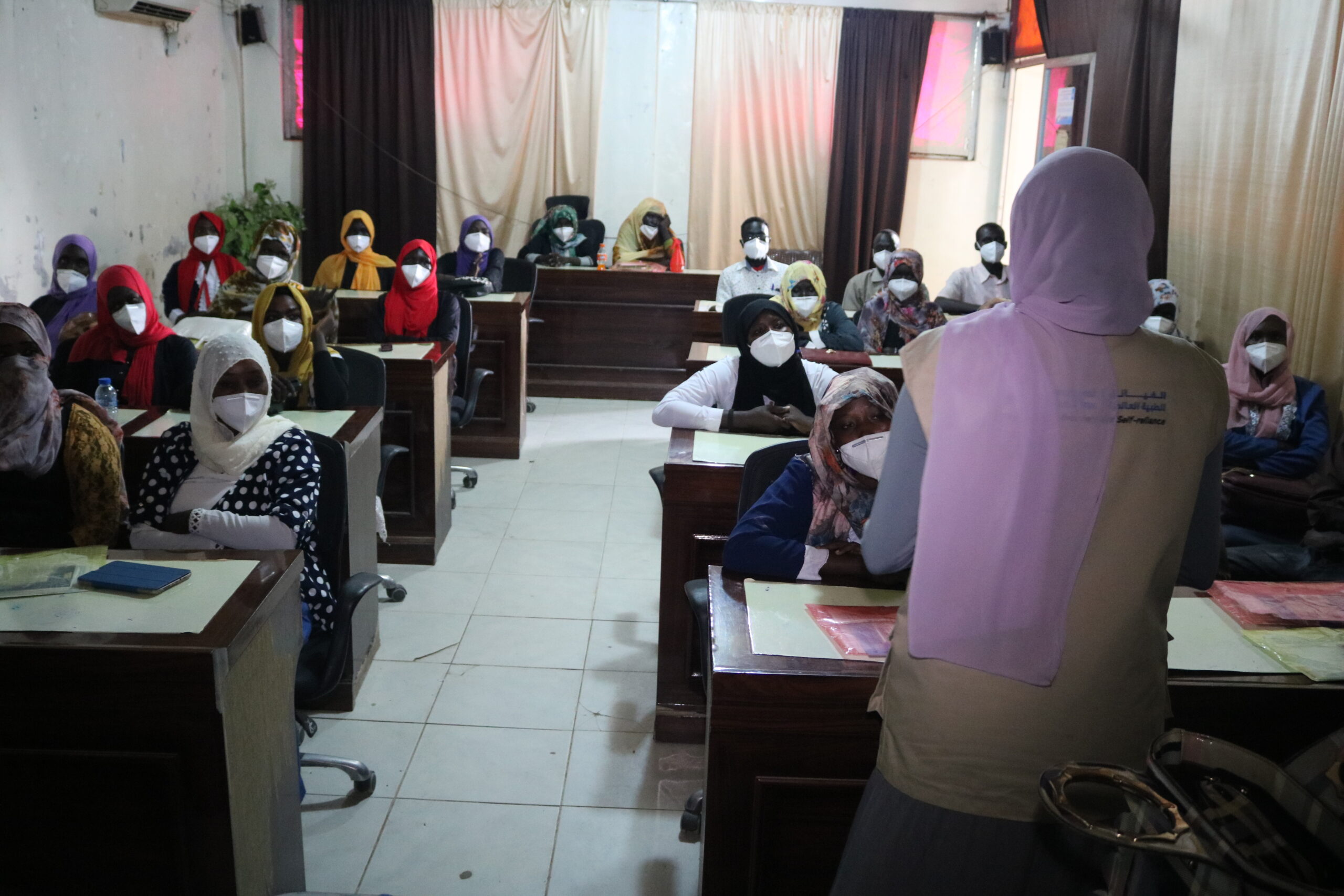 "I have learned a lot," Rania says. "I have learned how to communicate properly, working with different communities with different cultures and behaviors. I learned how to manage project implementation and all its aspects. I also learned how to write success stories because that was one of my weaknesses."  
Though she faces challenges in managing program activities—the Blue Nile state where Ad-Damazin is located has a six-month rainy season that makes travel difficult—Rania pushes ahead.  
"I am so proud and satisfied with my job as project officer, providing humanitarian assistance to those who are in extreme need, especially people affected by war and disasters," she says.