At International Medical Corps, we've earned a reputation for being "first there, no matter where." No matter how complex the challenges, no matter how remote the location, we're committed to bringing lifesaving medical care and supplies to those who need it most.
This story highlights the embodiment of this spirit: our team in Iraq, who persist in delivering essential healthcare services amid the mounting frequency of harsh sandstorms.
Imagine an environment where the air is yellow and the horizon is shrouded by ceaseless waves of sand, sometimes reducing visibility to near-zero. It may sound like a dramatic screenplay, but it's a raw reality for Hamsa Mohammed, Mohemed Ebraheem Yusif, Allwan Ibrahim Mohamed and the rest of our devoted Community Health and Outreach team in Iraq. Despite these harsh conditions, they tenaciously deliver vital healthcare services to families in various neighbourhoods, including camps for refugees and internally displaced people.
Sandstorms pose a tangible threat to communities located in their path. Hamsa elaborates, "Airborne sand and dust presents severe risks to human health, from minor skin and eye irritation to serious respiratory conditions like asthma, pneumonia and allergies. The risks can become life-threatening if tiny particles of sand enter the bloodstream, affecting organs and potentially leading to cardiovascular problems."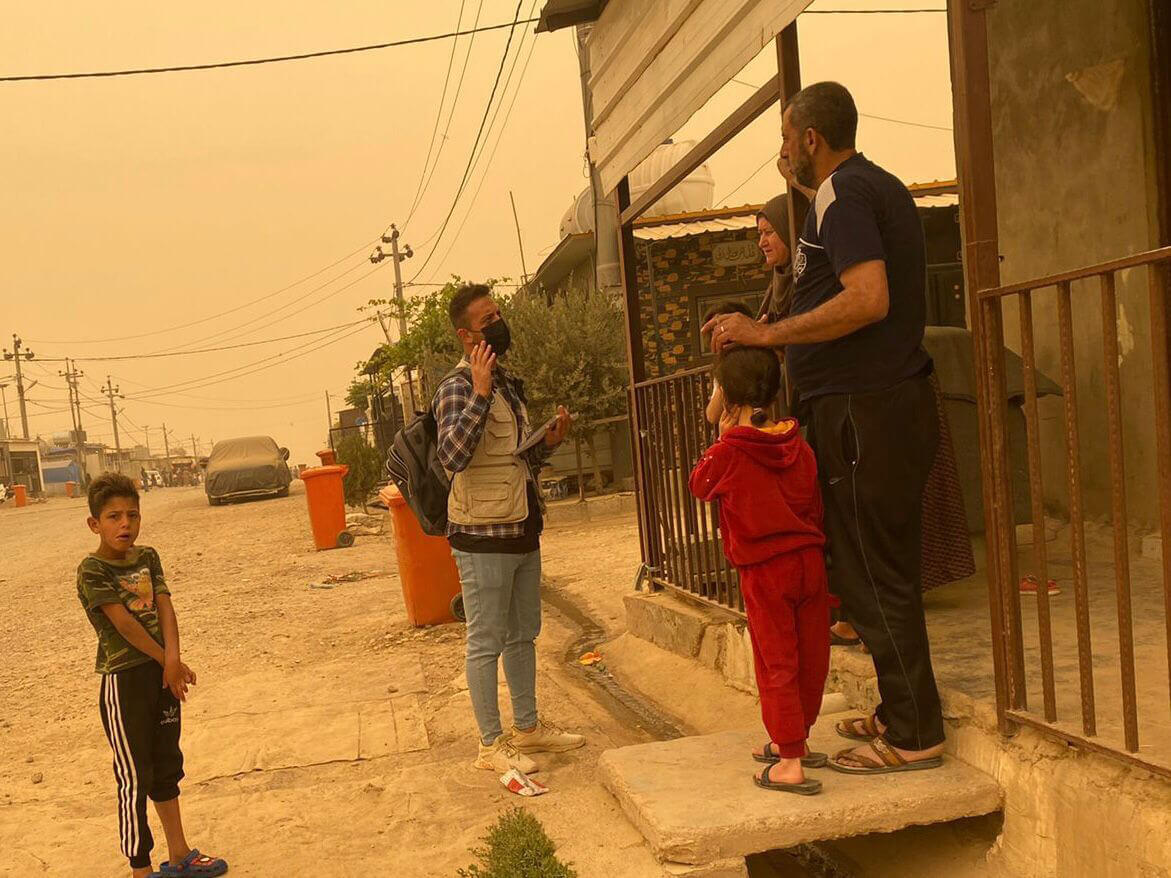 But even in the face of such risks, our staff members' commitment to serve remains unshakable. "Despite the sandstorms, we continue to go to work because we are driven by a purpose and commitment to serve the people living in the camps," Mohemed explains.
The resilience of our team in Iraq mirrors the tenacity of International Medical Corps as a whole. Drawing upon our extensive experience in disaster response, we equip our teams worldwide with the resources and skills to adapt to challenging circumstances, minimize risks and prioritize the well-being of the people we serve.
Yet, the path is often fraught with difficulties. Climate change is amplifying weather patterns, modifying wind dynamics and, in some areas, accelerating the process of desertification—leading to an increase in the number of sandstorms in Iraq.
According to the United Nations Convention to Combat Desertification (UNCCD), sandstorms—though not immediately catastrophic—yield substantial cumulative effects. They wreak havoc on crops, damage livestock, erode fertile topsoil and disrupt essential services, further straining already-burdened healthcare systems in countries like Iraq.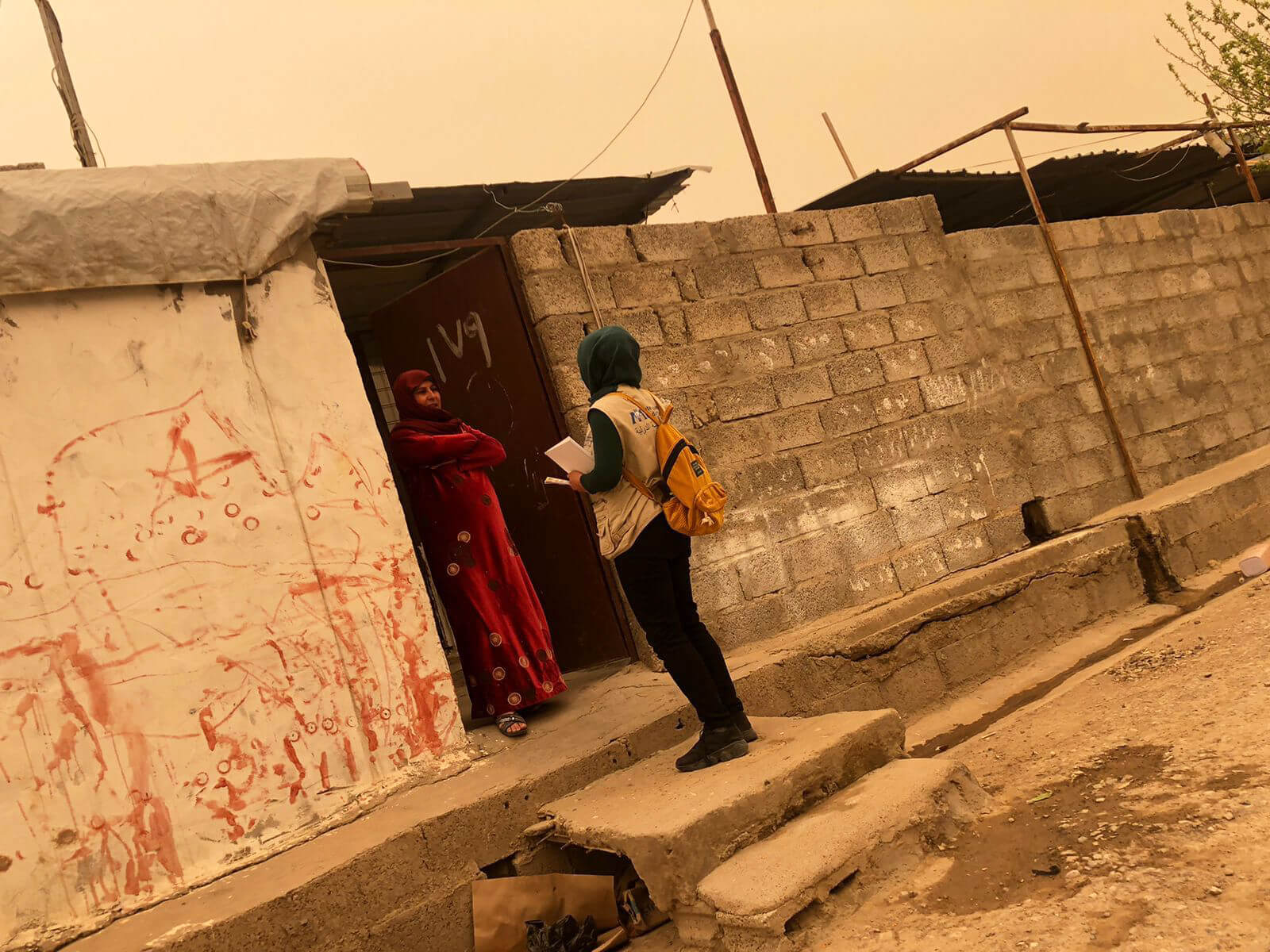 Despite these mounting challenges, says Allwan, "Our spirit remains unyielding. We will continue to persevere in our mission to make a positive impact in the lives of those we serve."
Amid sandstorms, in the heart of crises, we at International Medical Corps continue our work. Together, we are driven by our shared mission to be first there, no matter where, and build a healthier world for all.