The province of Nuristan, which is in eastern Afghanistan and is characterized by mountains and river gorges, makes travel challenging, especially during the winter. International Medical Corps developed mobile health teams to offer healthcare services, considering the topography and geographic challenges of the province. Some patients would otherwise trek more than five hours to reach the health facilities in this province. In July 2022, the Gates Foundation funded International Medical Corps' mobile health teams in Nuristan, and those teams reached 8,566 people with outpatient consultations, antenatal and postnatal services, family planning, and mental health and psychosocial support (MHPSS) and protection services.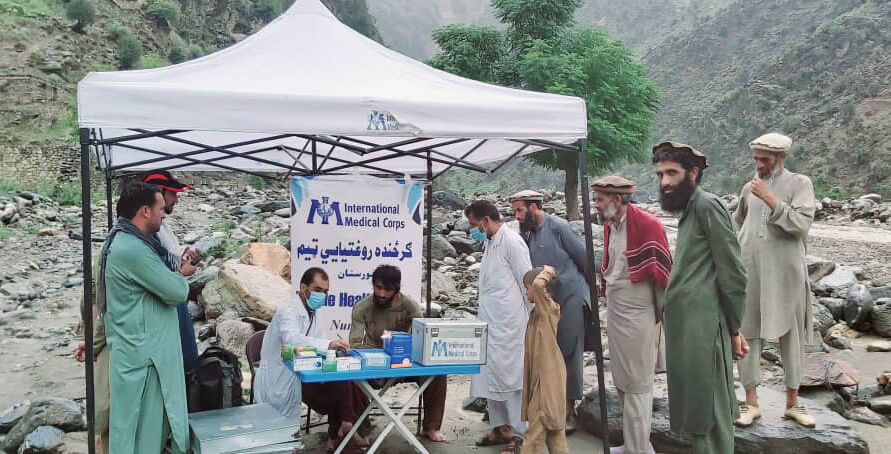 On August 16, flash floods affected various districts in Nuristan, resulting in the damage and destruction of personal property, agricultural lands and infrastructure, including health facilities, bridges, roads, watermills, schools, shops and mosques. Our mobile team in the field reported that 25 people were killed and many injured, hundreds of livestock were lost, and many roads leading to villages were cut off, making it difficult to provide humanitarian assistance. Many people have lost their land, their stocked food and their livestock, which may increase the long-term impact on the population's livelihoods.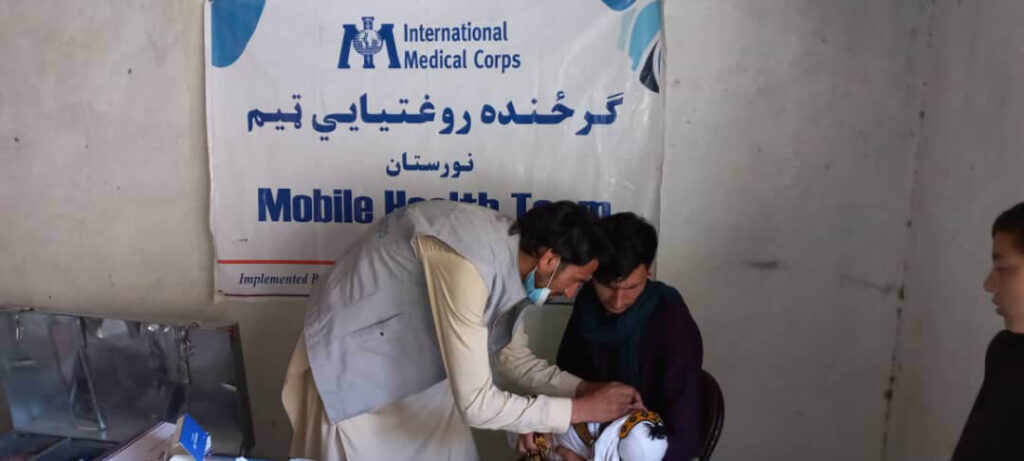 Our mobile health team provided more than 20 people with lifesaving health services, including first aid, outpatient consultations, reproductive health services, immunizations and nutrition services for children with acute malnutrition. In addition, the mobile team provided education about personal and environmental hygiene, COVID-19, acute watery diarrhea, cholera, psychological first aid, and MHPSS services. The team also provided guidance on preventive measures people can take to reduce the impact of natural disasters.
Further thunderstorms and heavy rain could cause further damage to shelter and critical infrastructure, road closures and even risk putting people in contact with unexploded ordnance due to floods or landslides. The needs in Nuristan are still being determined by our field teams and other joint teams established in coordination with the United Nations Office for the Coordination of Humanitarian Affairs (OCHA), authorities and other humanitarian agencies.