Amani, a 29-year old widow from Iraq and mother of four, poignantly describes the day she was forced into marriage at the age of 16 as "the death of the girl in me." Amani remembers crying and shouting, protesting her parent's decision about the arranged marriage—but her pleas fell on deaf ears. On her wedding day, Amani's right to an education was traded in for what her mother-in-law referred to as a woman's "marital duties."
Now, Amani is well aware of the norms that prevent a woman from asserting her voice and she can confidently question such statements as "abuse is part of being a woman." But it wasn't always like this. When Amani describes life as a young woman in Iraq she uses words like "frustration," "sadness" and being "totally ignored."
"I felt like my voice was tuned-out," she says.
Since 2016, Amani has worked as a social worker with International Medical Corps in northern Iraq, providing psychosocial support to gender-based violence (GBV) survivors. Excited and determined to carry out her mission, Amani says, "I talk to any woman or girl I know, or care about, so that we can voice our rights."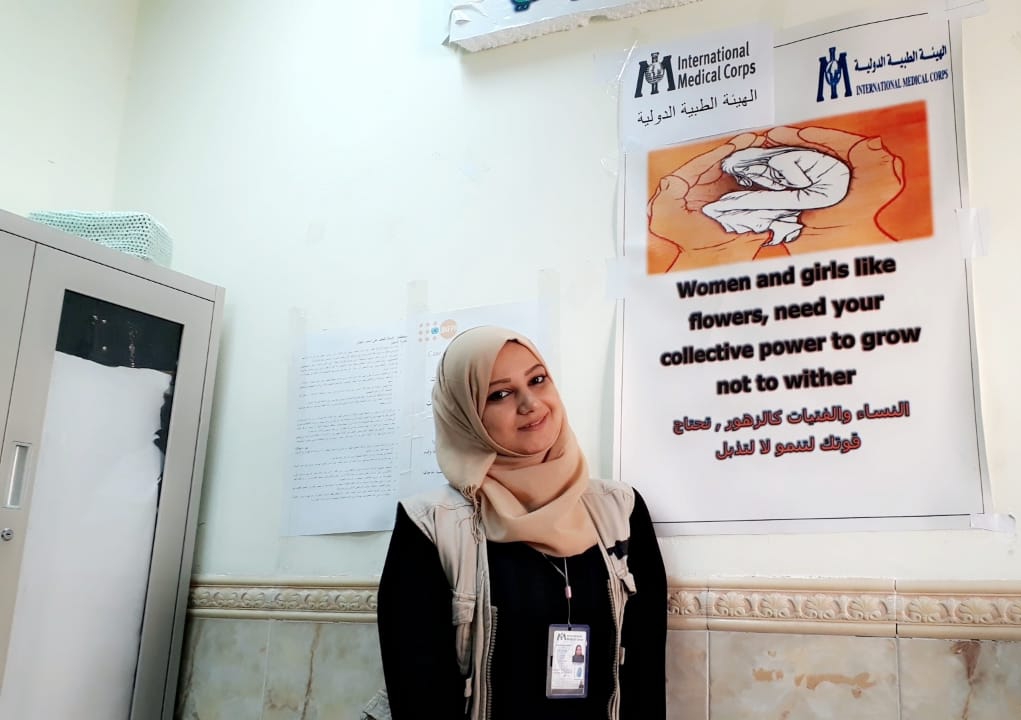 International Medical Corps implements GBV prevention and response programs in Iraq. Our team on the ground mentors passionate individuals, like Amani, who actively support GBV prevention and response, as part of an effort to raise awareness of the detrimental consequences of GBV, and the services we offer to address it. In partnership with local organizations, International Medical Corps also provides psychosocial activities in community centers and safe spaces, as well as GBV case management support.
Originally from Owainat, a village in Iraq's Nineveh Governorate, Amani moved to Mosul—a major city in northern Iraq—when she got married in 2006. Shortly thereafter, Amani gave birth to the couple's first daughter, Maryam. By March 2013, when she was 23, she recalls she had been "blessed with three healthy babies." Despite this, Amani remembers being told that she had brought shame to her husband, because she hadn't given birth to a boy.
Before the war in Mosul, Amani's husband, Haytham, worked for the government and the family lived a normal life. She says that an education was not seen as necessary when your sole purpose in life is to have and care for children—the traditional belief was that it was only natural that she would get married when the opportunity came along.
Her life changed drastically when the terrorist organization ISIL—often called the Islamic State, or ISIS—gained control over Mosul in June 2014. When the Iraqi government lost control over Mosul, Amani's husband, Haytham, also lost his job, and started working in a bakery at Mosul University. In March 2016—when Amani was seven months pregnant—an airstrike hit the university, killing Haytham.
Facing a rapidly deteriorating security situation and without an income to support herself and her children, Amani—now a 26-year-old widow and pregnant with her fourth child—was forced to leave Mosul. Together with a cousin, Amani fled to neighboring Syria—another country ravaged by war. She found temporary refuge in Al Hol Refugee Camp, close to the Iraqi border and home to more than 11,000 refugees, mainly Iraqis, primarily from Nineveh Governorate, just like Amani.
Shortly after arriving at the camp, Amani gave birth to her fourth daughter, Aisha, who was born with special needs. Understandably struggling from the loss of her husband, home and friends, and fearing that she was "unable to support my daughters in dignity," Amani lost the will to live.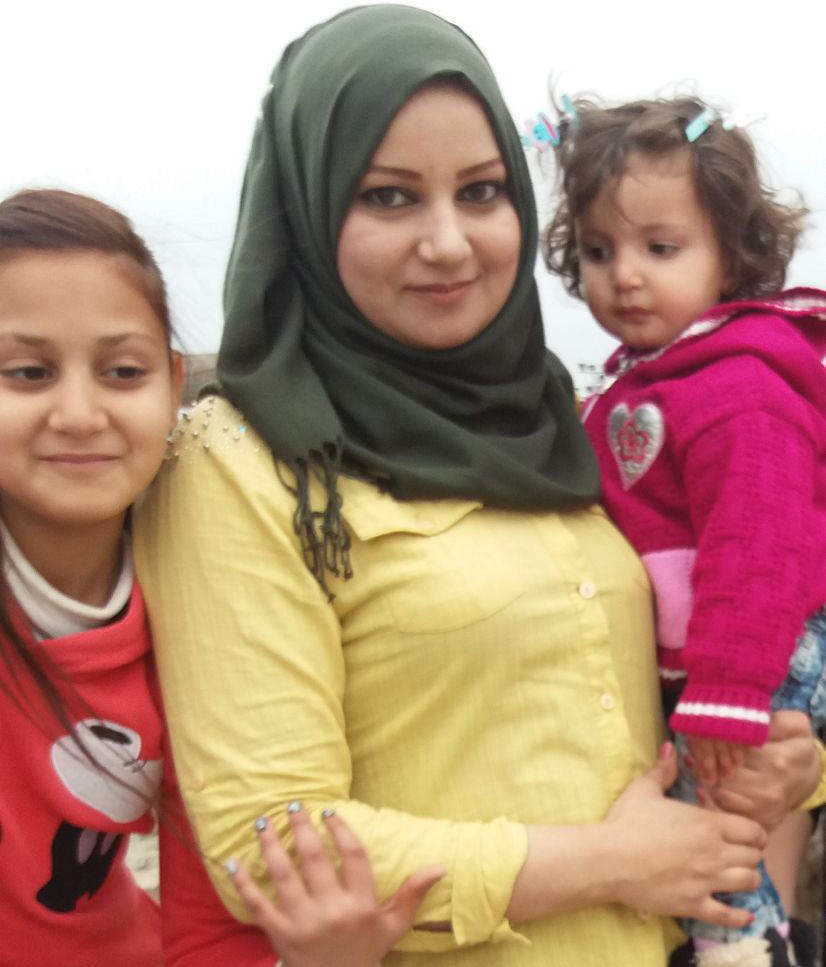 It was at this difficult point in her life—having returned to Iraq a few month later to live with her parents—that Amani met staff from International Medical Corps. Amani had first heard about the organization from her father, who had talked about our community center for women and girls in Owainat, the village where she grew up.
Wanting to explore a new life for herself, Amani started to take part in awareness sessions organized by International Medical Corps aimed at supporting women and girls. Despite the unimaginable hardship she had gone through, she was quickly identified as someone who was able to stand up for herself and others. Looking back at these first encounters with the organization, Amani remembers thinking that "life smiled at me again."
She quickly gained confidence. "I didn't use to stand up for myself and daughters," she remembers, "but now I'm empowered and make decisions motivated by confidence and free choice, rather than fear."
In her day-to-day work, Amani now counsels survivors and helps them to build support networks and recover from traumatic events. Amani also helps survivors access medical care and other services, including International Medical Corps' women-friendly spaces—where GBV survivors can participate in social and learning activities with other women and girls.
There is no doubt about it: Amani's passion to end gender-based violence in her community and her unwavering spirit is awe-inspiring—not just to the women in her hometown, but to every woman in the world.