Unpredictable rainfall patterns across Somalia often result in drought and floods, leaving the population without access to safe drinking water. A quarter-century of war and conflict has left Somalia's pre-war water infrastructure and once-expansive irrigation and canal systems in disrepair.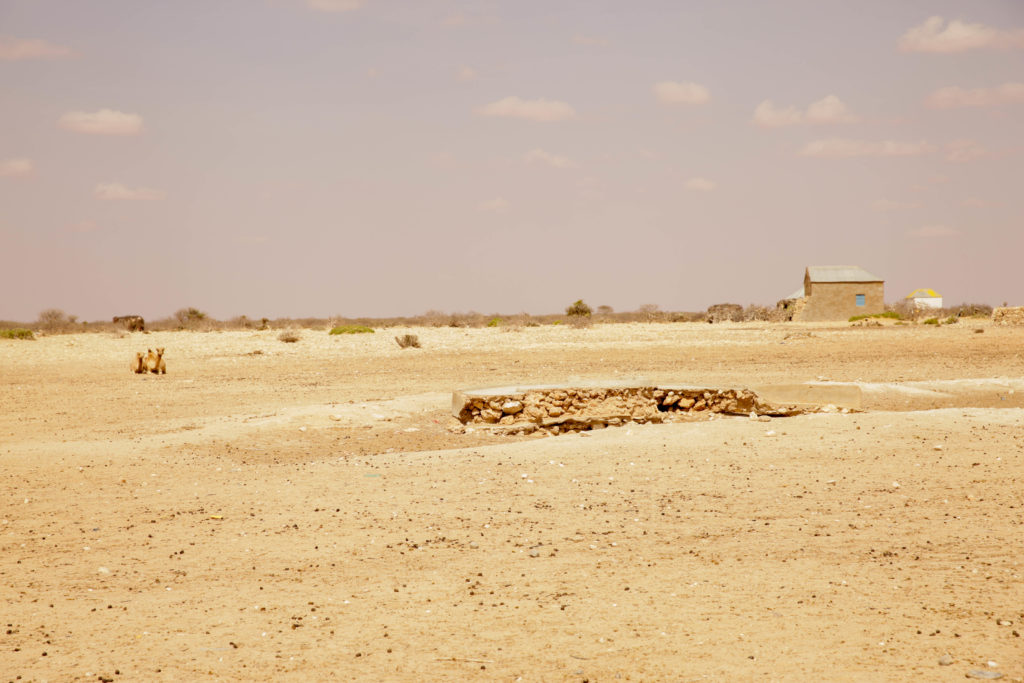 With only two perennial rivers, Somalia's agricultural riverine communities are increasingly affected by extremes of river beds that are dried up or flooded. A majority of the country's water supply points are either damaged, contaminated or dried up entirely. Existing and functional water supply points are often strained to meet the needs of those dependent on their output, and in many urban and rural areas, those responsible for functional water points often charge prohibitive sums for their usage.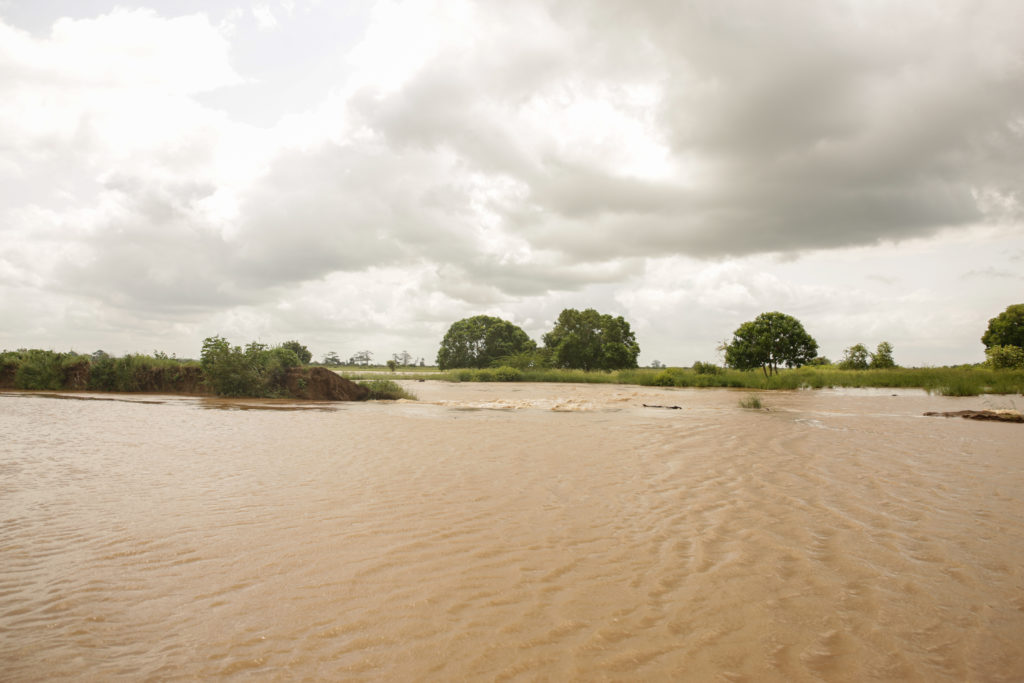 With funding from USAID'S Office of U.S. Foreign Disaster Assistance (OFDA), International Medical Corps is helping to provide access to clean water, sanitation and hygiene facilities for the most vulnerable populations in five of Somalia's 18 regions, including remote villages and internally displaced persons (IDPs) affected by drought and conflict. Through the rehabilitation of shallow wells and boreholes, using hand and solar pumps and running water pipelines from communal boreholes to IDP camps, we have supported thousands of community residents with access to safe drinking and household water. For rural pastoral communities, we also have helped to improve access to water for livestock.
Our WASH teams have conducted mass awareness campaigns and home visits to raise awareness at the community level on the importance of handwashing, and the use of hygienic latrines, safe-water chains and environmentally safe solid-waste disposal. We appoint and train dedicated solid-waste management teams at each location, made up of men and women from the community—underscoring local ownership of environmentally friendly sanitation practices. On appropriate occasions, such as World Water Day, International Medical Corps holds events across the five regions to promote safe hygiene practices. During these events, we train community members on how to wash their hands, preserve–and conserve—water, and how to manage water sources to prevent contamination that can lead to deadly diseases, including cholera.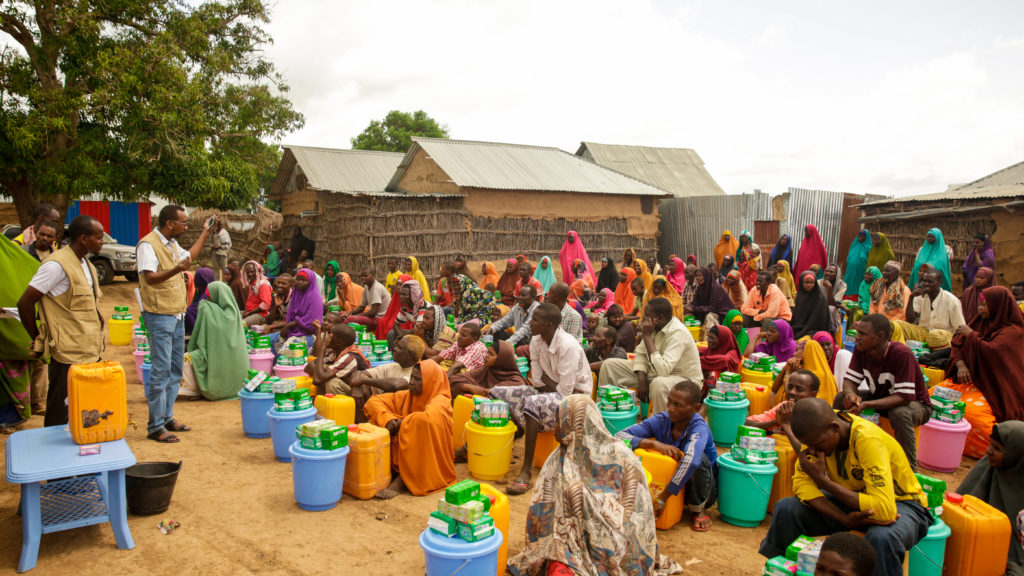 In the cities of Jowhar and Galkayo, we are building improved, ventilated pit latrines to serve IDPs living in camps that are often overcrowded and lack sufficient water points. We also rehabilitate shallow wells that have collapsed and treat the water so it can be safe for residents to drink. Our WASH teams also distribute hygiene kits that contain water treatment tablets.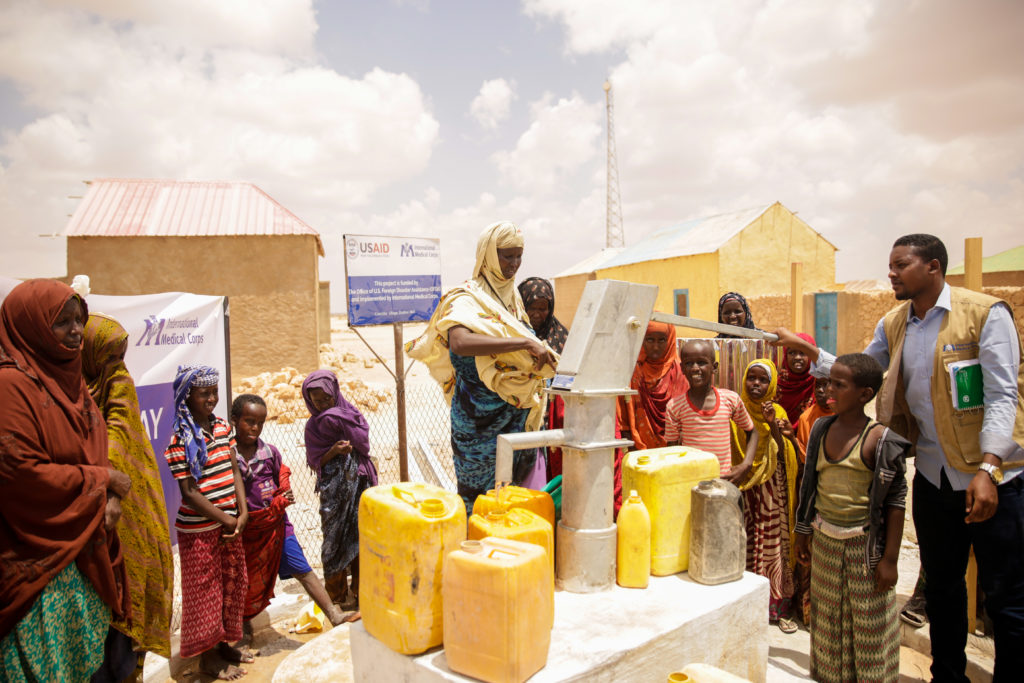 During the 2019 World Water Day celebrations in Jowhar, on March 23rd, one of the residents said, "before International Medical Corps rehabilitated this shallow well, which is the only functional well in Banaaney village in Jowar, Middle Shebelle region, women and girls used to fetch unsafe water from the nearby river—a distance of about 2 kilometers. We are therefore very grateful for access to clean water right here in our village."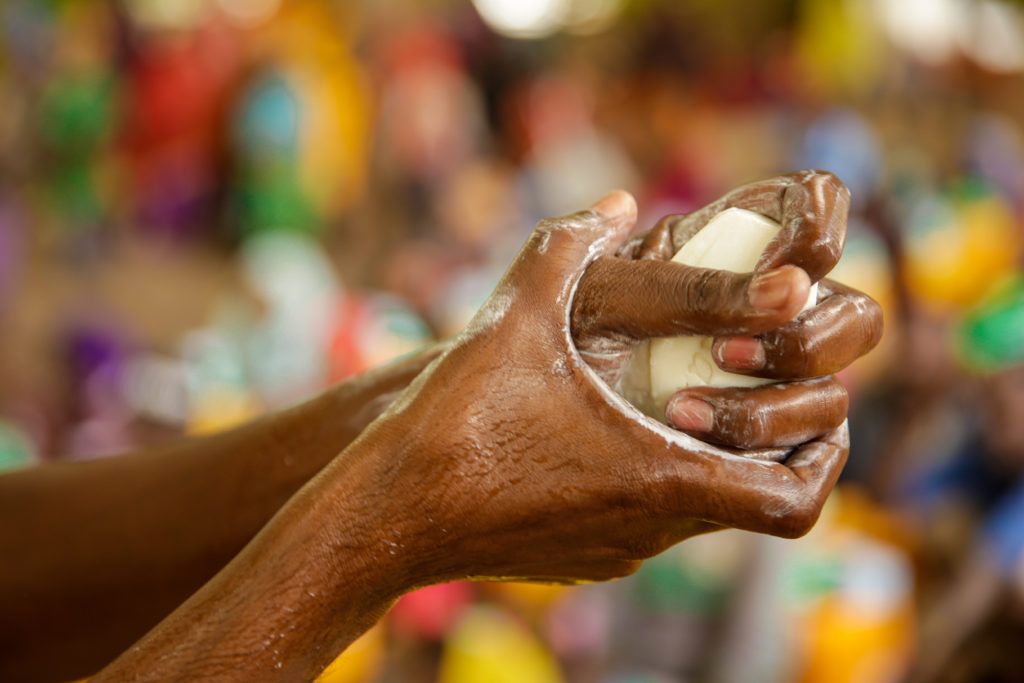 The resident also praised the latrines that International Medical Corps built, noting that the new facilities had helped reduce open defecation. He added that the weekly visits of an International Medical Corps mobile team offering "medical services and hygiene training have greatly contributed to the improvement of our health."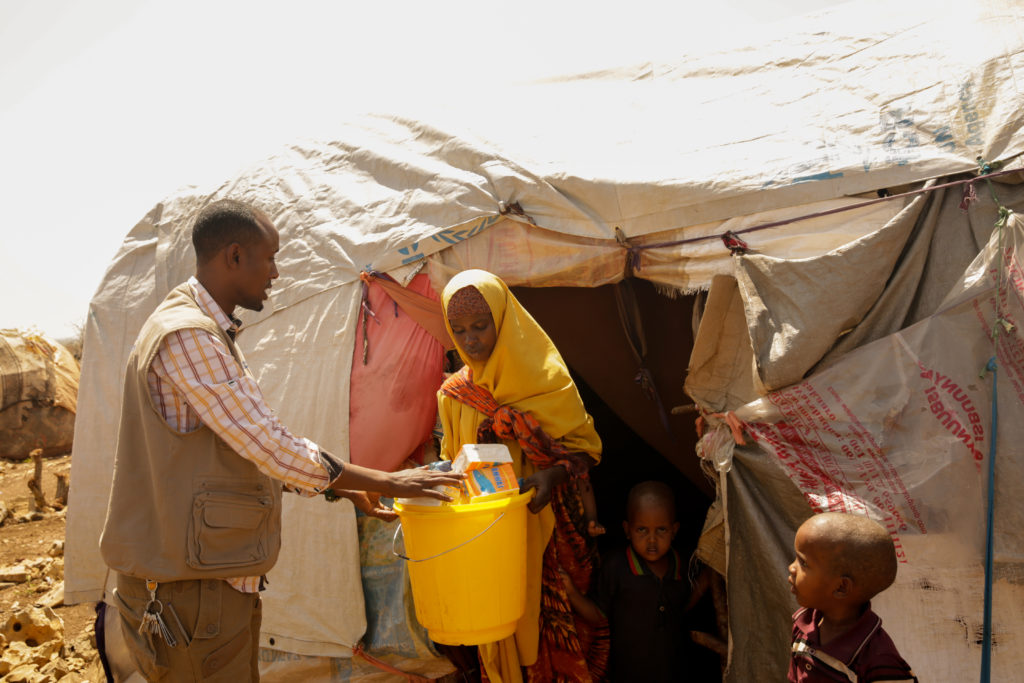 International Medical Corps WASH teams work with local community committees to carry out monthly water-safety assessments aimed at mitigating contamination of water sources. Our teams also conduct routine batch chlorination of water-supply infrastructures that we have restored, to assure water quality is at the recommended safety levels, and work with local authority representatives and community elders to emphasize the need to take joint responsibility to maintain the water points.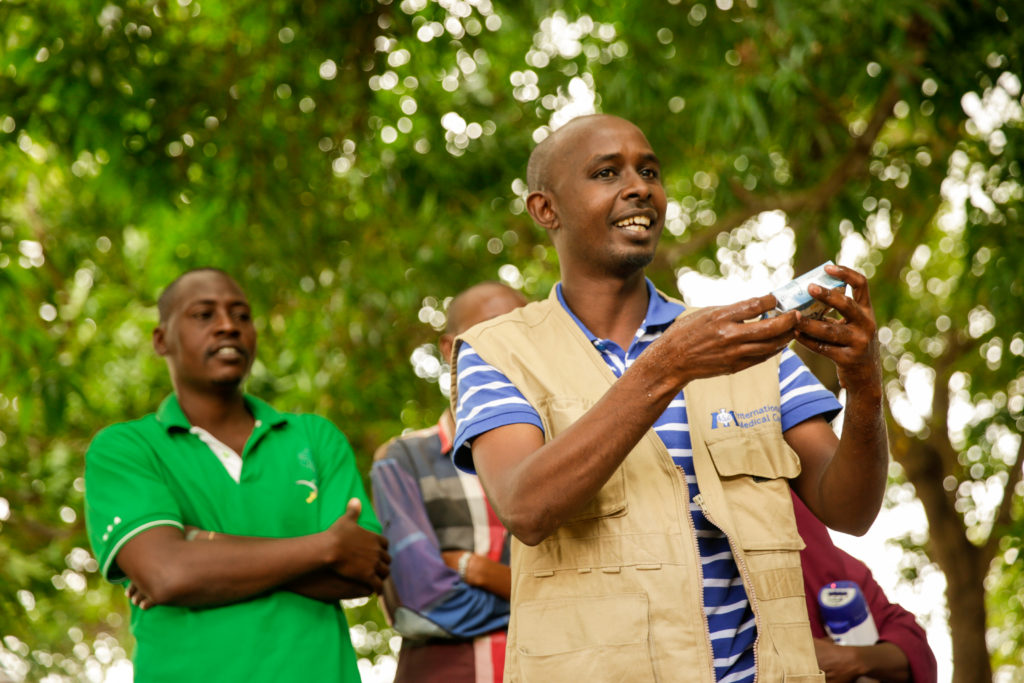 During hygiene sessions offered by our teams, community residents learn about water-conservation methods to mitigate the effects of drought, about chlorination of shallow wells and about household water-treatment methods.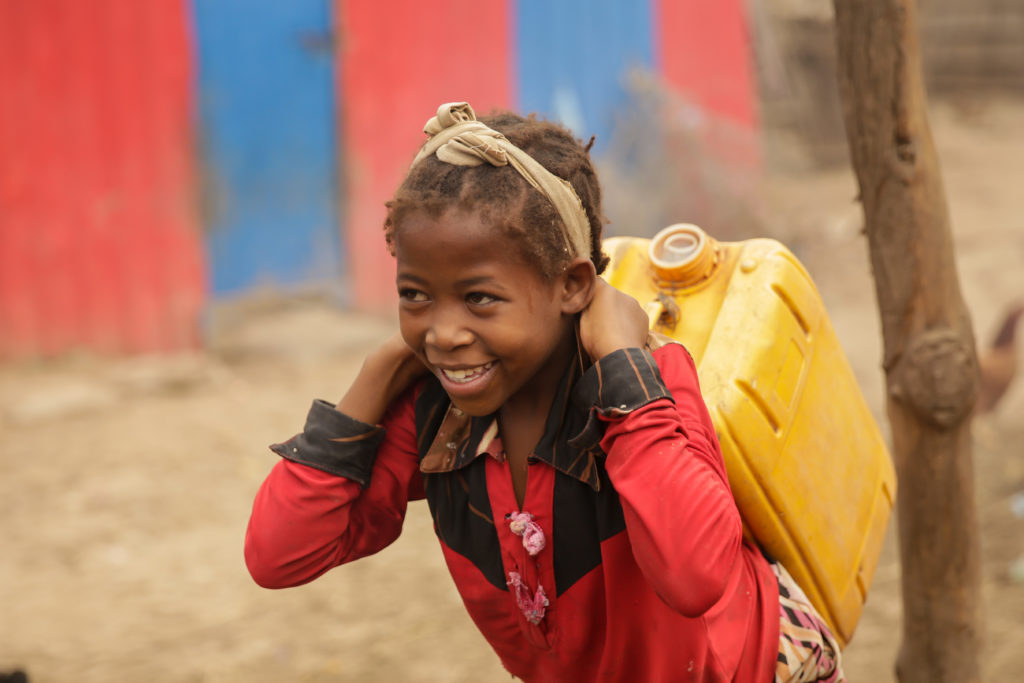 Our teams also underscore the health benefits of drinking treated water, as well as other important hygiene practices. The goal of these sessions is to strengthen the health of the community, as well as its ability to respond to the water challenges in Somalia—which, in turn, helps to reduce disease and death caused by waterborne diseases.