There's little space for youth recreational activities at the Khazir displacement camp in northern Iraq, nor is there a place where adolescents can relax and enjoy other informal social interaction.
Limited resources and the lack of opportunities to engage in friendly competitive activities have added to the emotional burden for "tweens," young teens and near-adult residents of the camp, who are already subject to stress and depression after having to flee their homes, friends and familiar surroundings amid years of violence and political upheaval in the region.
To create opportunities for more physical activity, one of our community health workers, Anmar Anmar Ali Muhammed, recently organized a number of events—including a soccer match and an educational session—for some 20 young people, as part of a broader effort to offer young people more structured, yet informal activities. While these events involved only boys, girls-only activities have also been held.
Anmar and six other colleagues currently make up International Medical Corps' community health team at the camp, operating from our primary healthcare clinic there. The camp is supported by a grant from the Office of U.S. Foreign Disaster Assistance (OFDA).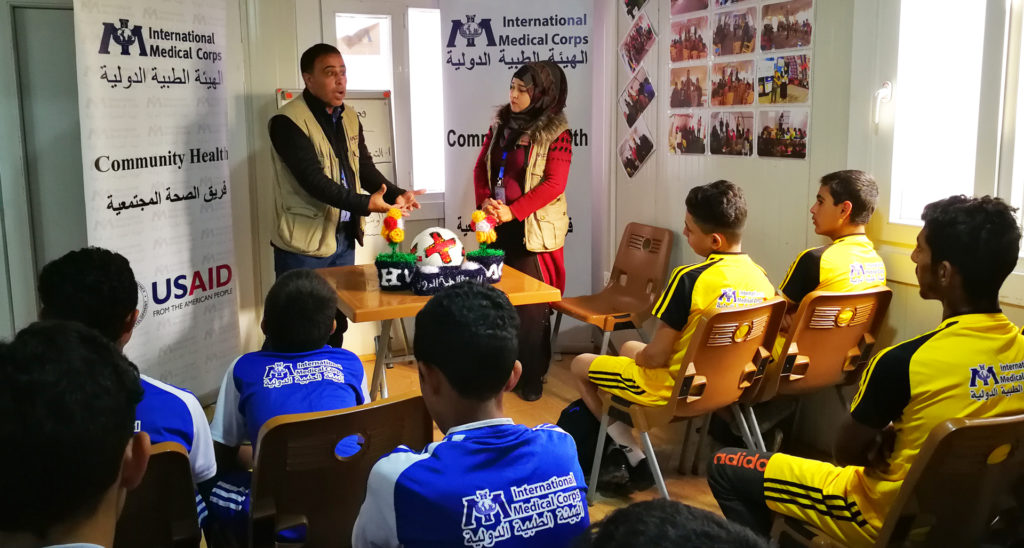 The clinic offers both medical and mental health services for the camp's population of about 6,900 residents—down from a peak of 15,000 a few years ago, when many area residents took shelter during the bitter, months-long battle to oust the Islamic State from Mosul, the region's largest city, several miles east. Though many families who fled ISIS have returned to their homes, the majority of those who remain fled a second flashpoint in the region: ongoing border disputes between Iraqi Sunnis and Kurds along the country's northern internal boundary, between the Kurdistan Autonomous Region and the rest of Iraq.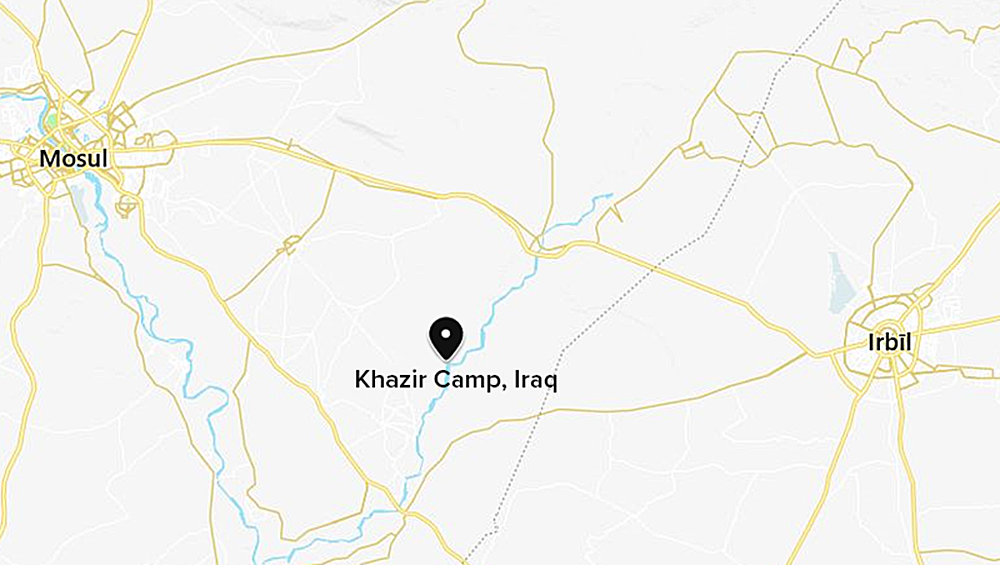 At Khazir Camp, our community health team provides a vital link, connecting our services to all camp residents and often discovering people in need whom we can refer to appropriate services. The team also passes important health-related information to camp residents on behalf of Iraq's national health system.
Hired locally to ensure community acceptance and trust, International Medical Corps health workers extend the reach of our healthcare to underserved areas that would otherwise remain inaccessible. Adding to the team's effectiveness, at least half of its members are women, which helps them to reach family members with healthcare messages more efficiently and effectively.
On this day, the response to Anmar's effort to stage a soccer match was—not surprisingly—overwhelmingly positive.
"I enjoyed playing football today," said a teenage boy named Omar. "I participated because I knew there would be a coach to organize the match. It's good to play when there is a fair referee. We can't get that every day, and it is very important for us."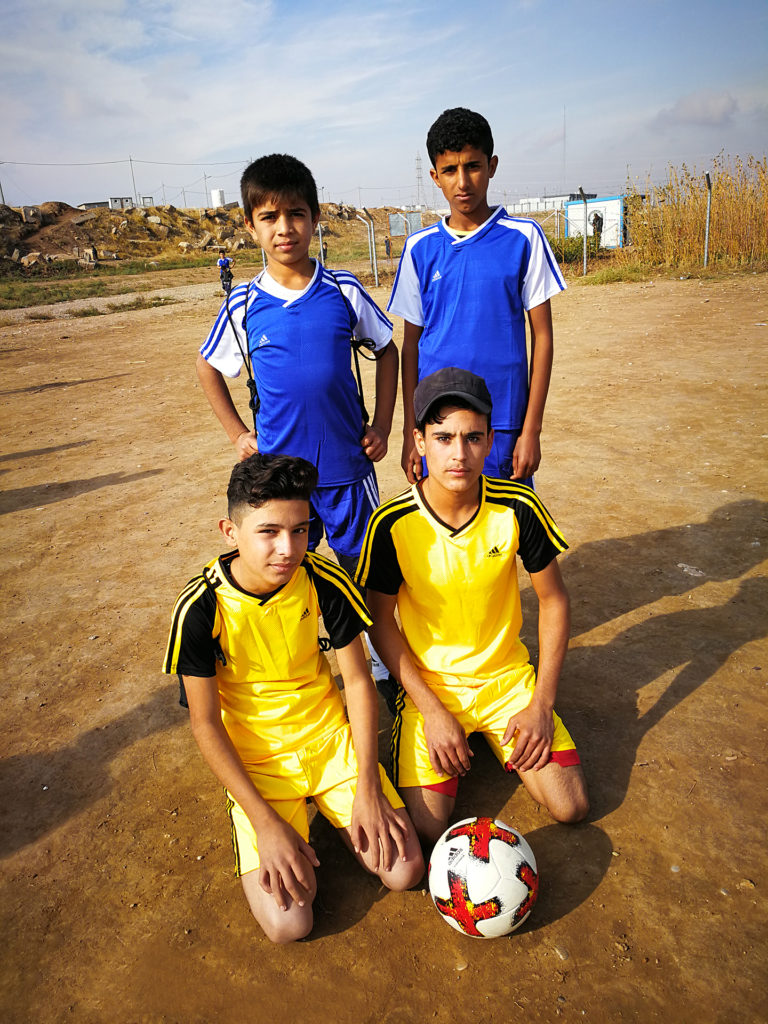 Before the soccer match, participants attended an educational session addressing a number of health and safety issues, including the impact of smoking on health, the importance of healthy nutrition, the need to keep physically active and even what teens need to know about tattoos. (Among the takeaways: if you get one, do it in a safe, hygienic place to prevent transmission of disease.)
Following the classroom session, the participants donned their uniforms and headed for the soccer field near the camp's exterior fence.
Anmar said he enjoyed putting the event together.
"I wish we could include everyone in the camp interested in such events," he said. "When I visit tents as a community health worker, I see a lot of kids getting in trouble because they have too much time on their hands, and no chance to engage in physical or recreational activities. Physical activity is very important. It improves their well-being, and their social and personal connection with others."
A small boy named Hamodi agreed. Although only 4 years old and far younger than those playing in the match, Hamodi said he had fun just running around the playground—although he admitted he felt sad he couldn't play, too.
"I wish you could arrange another game for kids my age," he said. Thanks to International Medical Corps community health workers like Anmar, Hamodi will likely get his wish soon.