Accessing clean water remains an everyday challenge in Afghanistan, especially in rural areas where most people depend on such distant water sources as springs and rivers for their daily needs. Despite the country's abundant sources of fresh water, little attention has been paid to improving water quality and accessibility for the population—exposing them to health risks from using unclean and possibly contaminated water.
To address the problem of water scarcity and water-borne diseases affecting rural communities, International Medical Corps conducted a holistic assessment in Laghman province (in eastern Afghanistan) and in Balkh province (in northern Afghanistan) to understand the needs of people who were having trouble accessing clean water. Based on the assessment, we constructed five water reservoirs: two in Laghman province and three in Balkh province. Together, these reservoirs have brought clean water to the doorsteps of more than 10,000 people who previously had to commute long distances to fetch water.
Chardi Qabristan and Ismat villages in Laghman province, located in the hills, have become new settlements for internally displaced persons. Both villages lack water, sanitation and hygiene (WASH) infrastructure. "We used to get our drinking water from open springs and rivers that are 4 kilometres away from our village," says Pacha Mir Salek, a community leader. "Traveling such a long distance on foot was unsafe for our women. In addition, some of these water sources are drying up, making it harder for us to access them."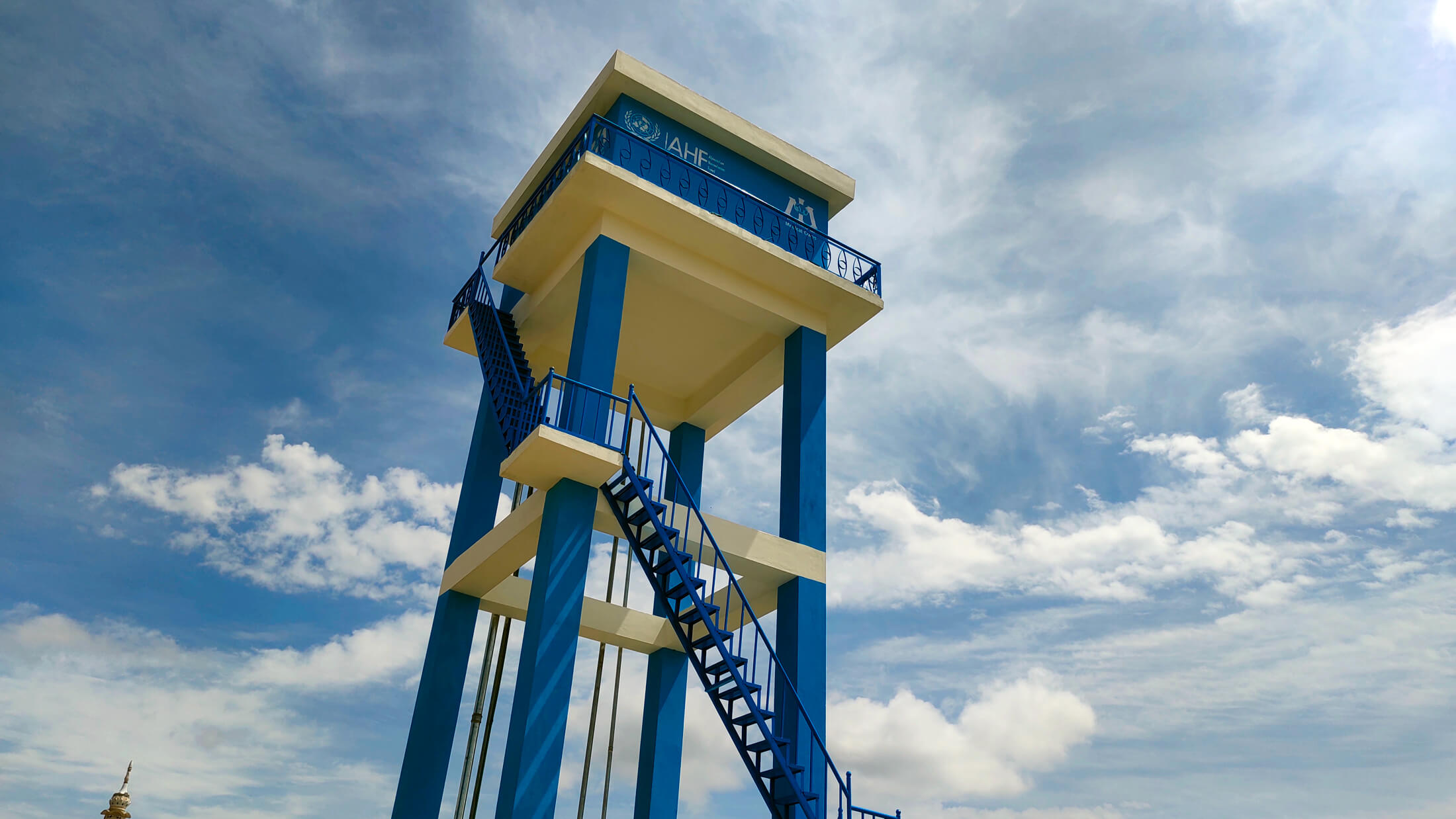 The water reservoir we built in each village provides safe drinking water to more than 2,300 people. We also built stand taps for each household in the two villages—196 in total—making it easier for women to access water for household chores such as cooking and washing utensils. "We are grateful to everyone at International Medical Corps who made this water project possible," says Numan, a young resident. "Before this project was implemented, it was a struggle for everyone on our street to access water. Now we have enough water for all our needs, including cooking, cleaning and gardening."
International Medical Corps encouraged and trained community members to participate in water management committees responsible for the maintenance and operation of the reservoirs. "Water shortages no longer threaten the people of Chardi Qabristan and Ismat," says Salek. "It is our responsibility now to ensure that the project is sustainable."
Numan says that Salek explained to the village residents the importance of maintaining the water reservoir. "So the village residents agreed to contribute a small amount of money for its repair, if needed," Numan explains.
Our WASH team also organized hygiene promotion sessions for village residents, teaching them the importance of handwashing and of keeping toilets clean. "It is important that we keep ourselves safe from water-borne diseases," Salek says. "After participating in the hygiene promotion sessions, my knowledge and attitude on hygienic behaviour have improved. I can now live a healthy life by practising what I have learned."
Ahmed Kassas, International Medical Corps Country Director in Afghanistan, met with community leaders to discuss the importance of clean water for their overall well-being and development. He also informed them about future WASH projects we have planned in the area.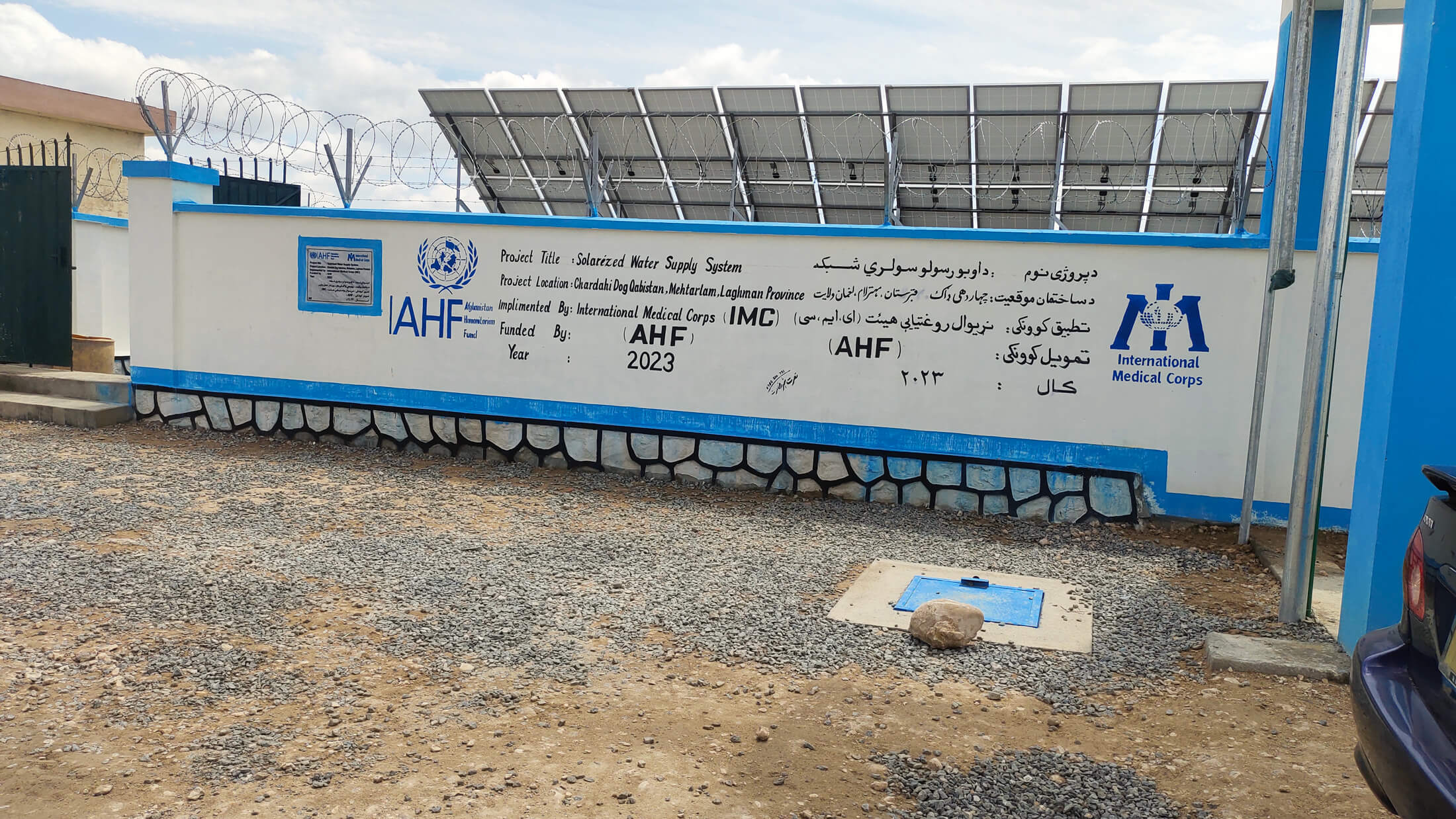 International Medical Corps helps communities that rely on rivers, streams, wells, boreholes and ponds for water by building modern water-supply networks and rehabilitating water systems that have been destroyed or fallen into disrepair during the many years of conflict in Afghanistan. We prioritize solar-powered and gravity-fed piped drinking water systems over traditional boreholes with hand pumps because the piped systems we install are more resilient to climate change, provide more water, are located closer to homes, and are usually easier and cheaper to maintain, ensuring greater sustainability. With our support, nearly 39,445 people throughout Afghanistan gained access to safe drinking water in the first half of 2023 alone.
To learn more about how we're helping communities in Afghanistan, visit our country page.