On February 6, massive 7.8- and 7.5-magnitude earthquakes struck southern Turkey along its border with Syria, leaving more than 50,000 dead. The initial earthquakes were followed by thousands of aftershocks, including a 6.4-magnitude earthquake that rocked Turkey's Hatay province just two weeks later, causing additional damage.
The first earthquake on February 6 struck while most people were sleeping, leaving many trapped inside buildings that collapsed. Additionally, the quakes hit communities at the peak of winter, leaving tens of thousands of survivors in both countries homeless and struggling to meet basic needs—including shelter, food, water, heaters and medical care.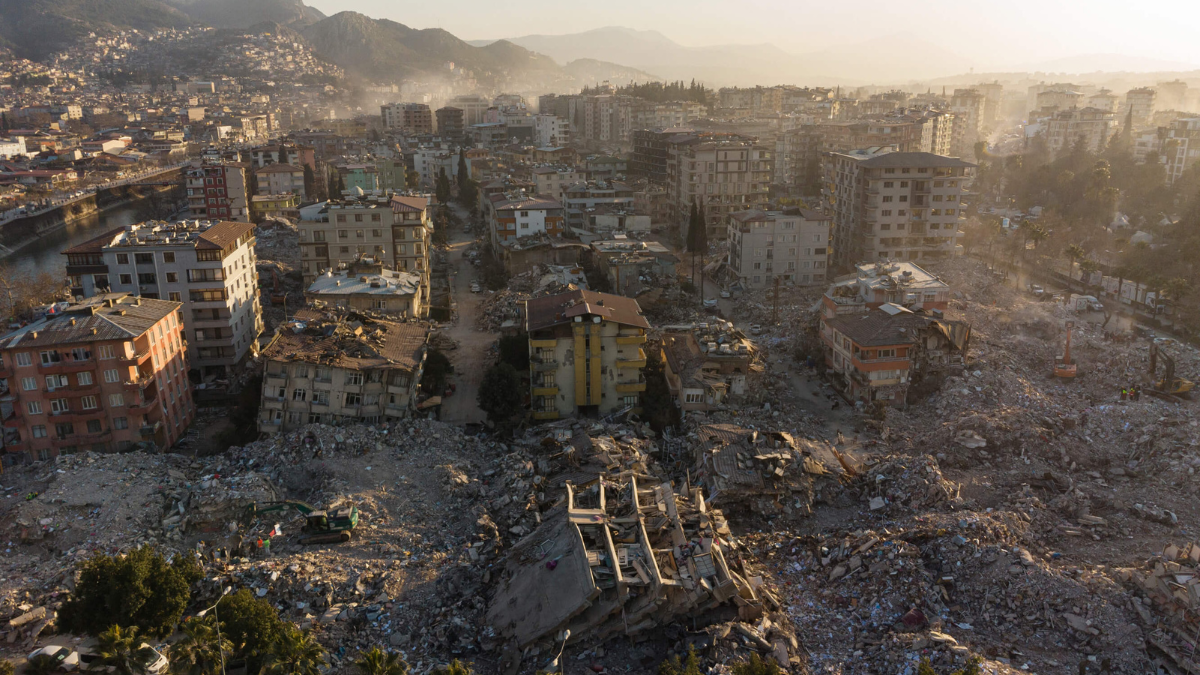 "People are everywhere on the streets," explained Wafaa Sadek, International Medical Corps' Country Director in Syria, immediately after the quakes. "The weather is absolutely freezing. They don't have anywhere to go. The children are screaming. Adults are screaming. The situation is very, very bad."
International Medical Corps responded immediately in both countries, and our response has expanded as recovery efforts continue. The response has been particularly challenging in Syria, where access and infrastructure were already affected by 12 years of conflict.
In Syria, where we've been working since 2008, we are currently delivering services in 10 governorates across the country and supporting 33 health facilities. Less than 24 hours after the quakes, our emergency response teams deployed to areas where some of the worst structural damage was recorded.
Even before the earthquakes, the situation in Syria was dire—15.3 million people were in need of humanitarian assistance. In addition, healthcare services were severely limited, with less than 60% of the country's public health facilities functioning. The health facilities that were operational were suffering from severe shortages in medical supplies, consumables and qualified healthcare providers. Given these glaring gaps and the large-scale internal displacement due to the quakes, International Medical Corps deployed mobile medical units and teams to provide healthcare services in Aleppo, Hama and Lattakia.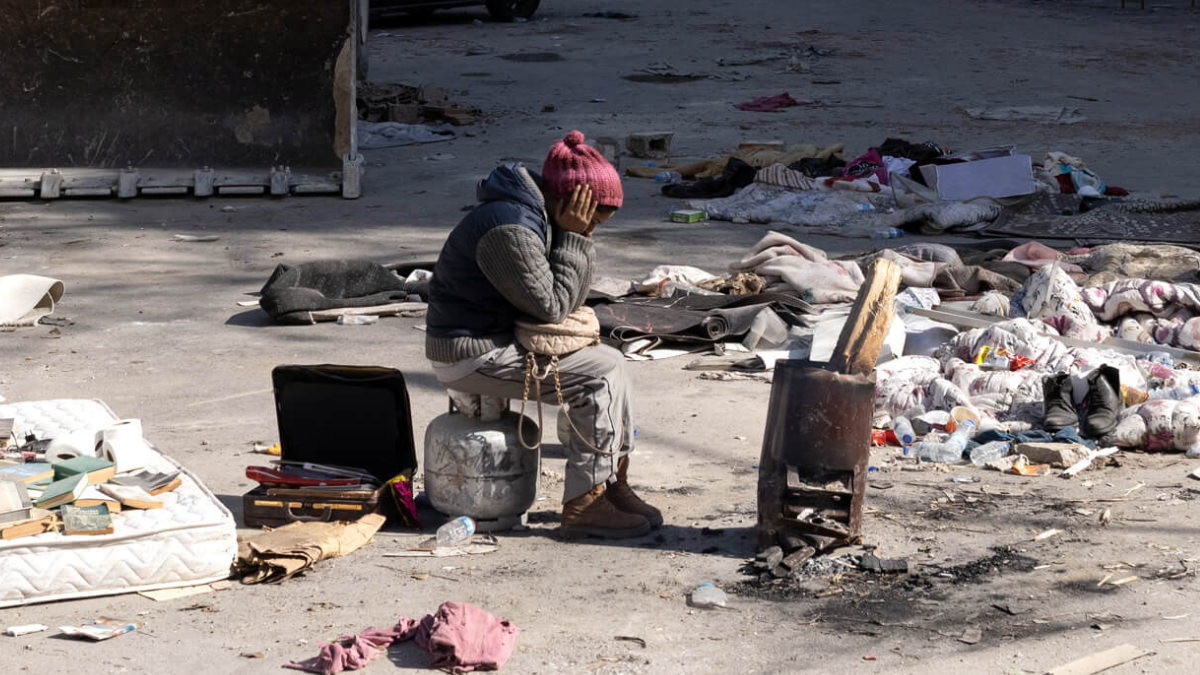 In addition to physical trauma, the disaster poses other significant health risks—including the threat of hypothermia, psychological trauma and a heightened risk of contracting waterborne illnesses. So far, our teams have delivered more than 15 metric tons of medications, medical supplies and cholera kits to the Ministry of Health (MoH) to support healthcare facilities. We're also operating a 24-hour mental health support hotline, as well as six centres that are providing mental health services daily in Aleppo governorate.
Our teams are providing psychological first aid (PFA) training for healthcare providers, first responders and staff, and we are working with local partners to deploy 10 mobile PFA teams—comprising mental health, child protection, gender-based violence and nutrition specialists—and six mental health care mobile clinics that will provide individual and group services, including prevention and promotion activities. We will continue to provide services to support vulnerable populations, particularly those that have been displaced and are living in shelters and camps.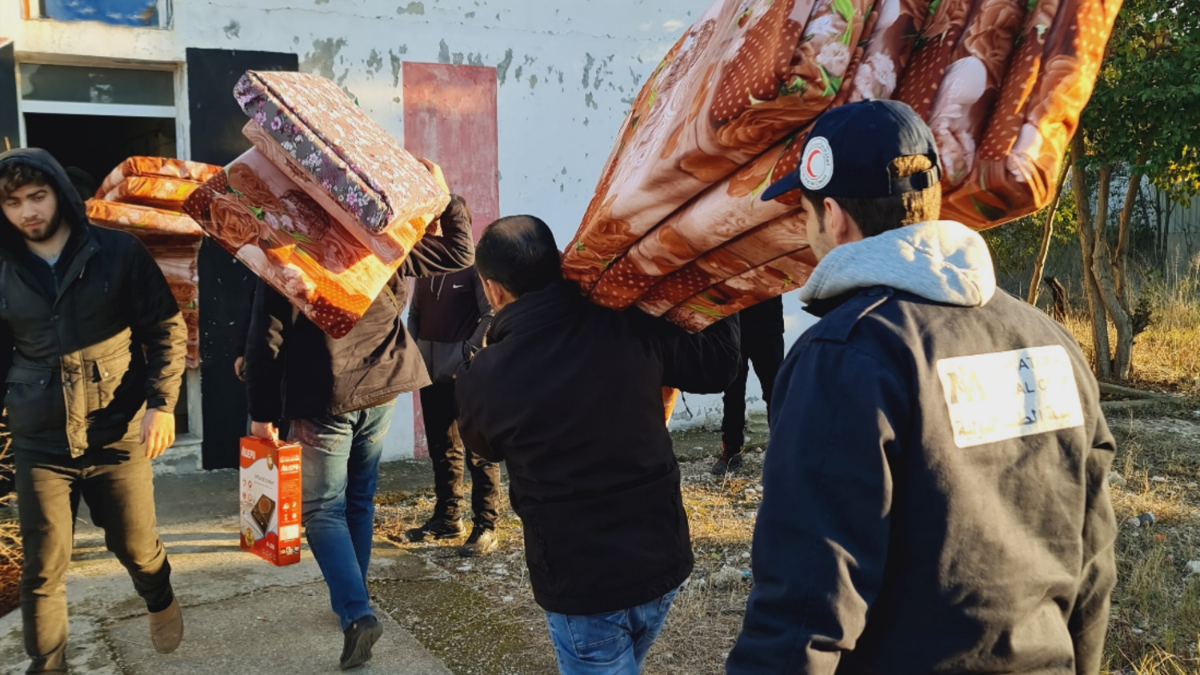 In Turkey, International Medical Corps deployed an emergency response team immediately after the quakes. We are working with local partners to address urgent needs related to food and non-food items for displaced people, including winter clothes and shoes, blankets, towels and diapers. We operated in Turkey from 2012 until 2018, with extensive healthcare programs in the southern region of the country, including in Gaziantep, Hatay, Kilis, Mersin and Sanliurfa, so our team members have experience leading responses there.
As recovery operations continue and the needs in both countries evolve, International Medical Corps is working closely with local partners and public authorities to ensure that our relief efforts are effective.