When Iraqi forces pushed to retake Islamic State-held villages west of the Tigris River town of Makhmour in Iraq's Kurdistan Region, a young mother was home with her family.
"The situation was very terrifying," she recalled. "There were times when we were right in the middle of the battle. We couldn't leave our house for three days…We never slept. We held our children and stayed awake until sunrise."
The woman, who asked to be identified only by her first initial, Q, is among an estimated 2,000 people who were briefly trapped at the epicenter of what will likely be a long and grueling armed struggle on the part of Iraqi Government forces to drive the Islamic State of Iraq and the Levant (ISIL) from their country. Civilians displaced by the offensive around Makhmour were first taken to a stadium in the town, but just days later an ISIL suicide bomber infiltrated the frontline and detonated his device at a police station near the stadium, killing three.
The frightened group of displaced residents was then moved further from the fight, east to the sunbaked displacement camp of Debaga that sits between Makhmour and Kurdistan's capital Erbil, further north. Debaga, now counts roughly 7,000 inhabitants. "Most families fled in their bare feet," said a women who asked to be identified only as A. She said she was driven from her village near Makhmour with her husband and their six children two weeks ago. "Everyone you see here fled.
This was early April. In the past two months, the number of people forced from their homes has skyrocketed. In recent weeks, tens of thousands of civilians fled fierce clashes in Fallujah, the first Iraqi city to fall to ISIL in January 2014. The UN estimates some 85,000 civilians have fled, adding to the more than 3.3 million people who are already displaced from their homes as a result of long-standing and ongoing conflict and instability. International Medical Corps, which has worked in Iraq since 2003, is responding to the needs of those fleeing Fallujah, Makhmour, and other areas as the battle for Iraq rages on.
"These families have seen unimaginable levels of violence," noted Ibrahim Abou Khalil, director of mental health and psychosocial support programming for International Medical Corps in Iraq. "It is critical that we support those with emotional and psychological needs, in addition to providing shelter, food, clean water, health care, and other basic services."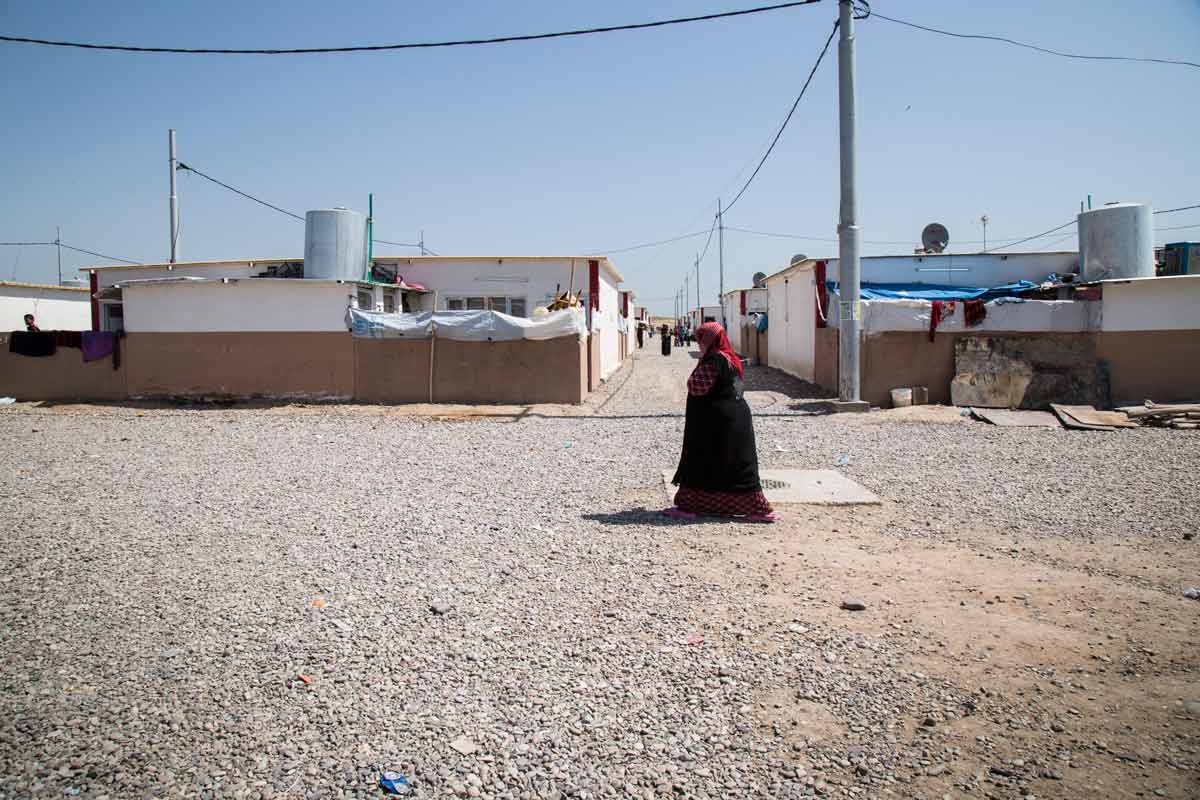 Most of Debaga's arrivals lived under ISIL control for about 18 months and then endured shelling as Iraqi forces launched their offensive to regain the villages. A mother of four who shared a shelter with Q and, as so many others displaced by the fighting declined to be identified by name, said life under ISIL took a terrible toll. "I was terrified," she said. "I started to suffer from anxiety and depression."
International Medical Corps provided outreach teams in Debaga that visited families to provide basic psychosocial support and refer people to additional services as needed. A main focus of those teams was gender-based violence.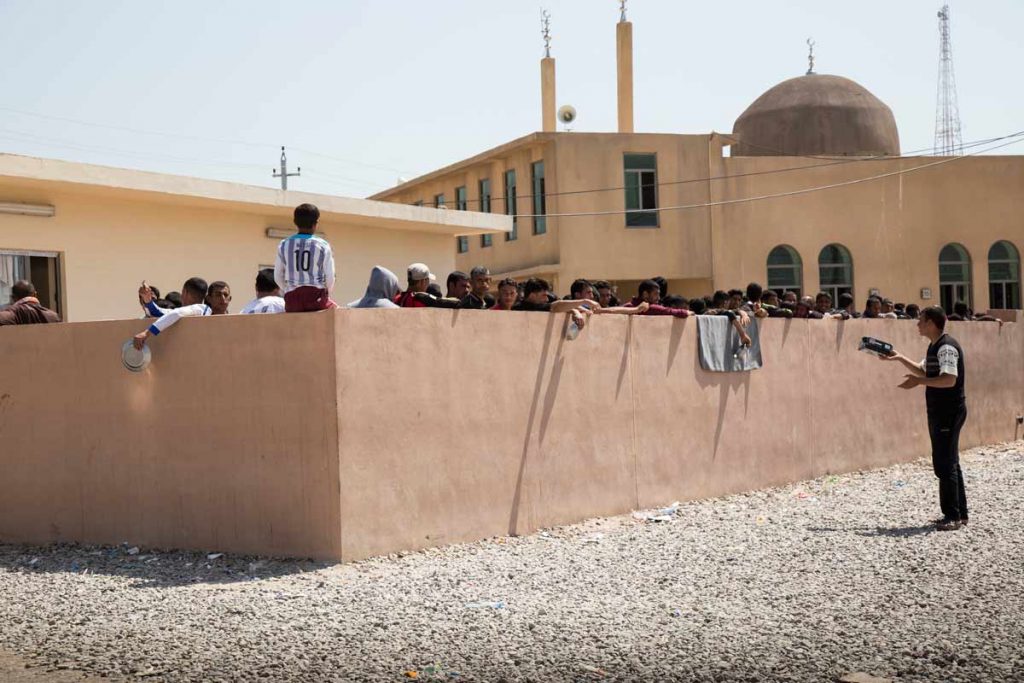 "Both conflict and displacement increase the risk of sexual assault and violence, particularly against women and girls," says Harriet Omina Oyombe, International Medical Corps' gender-based violence program manager in Iraq. "Our first priority in Debaga will be to make sure women know what services are available to them and understand the referral mechanisms we are putting in place so that any cases of gender-based violence are quickly reported and responded to."
The wave of displacement is just the start of a far larger disruption of the area's population anticipated as fighting continues and Iraqi forces prepare to retake Mosul, the second largest city in Iraq that fell to ISIL in June 2014. The United Nations estimates that as many as a million people could flee the city.
Despite the challenges in the camp in Debaga, two of the women we spoke to said they felt safer today than they did in their villages and in Makhmour in April. But as the war against ISIL continues in Iraq, the future remains uncertain. When asked what she hopes for her children, the women known simply as N replied, "To be safe. To not die. We don't need anything but security."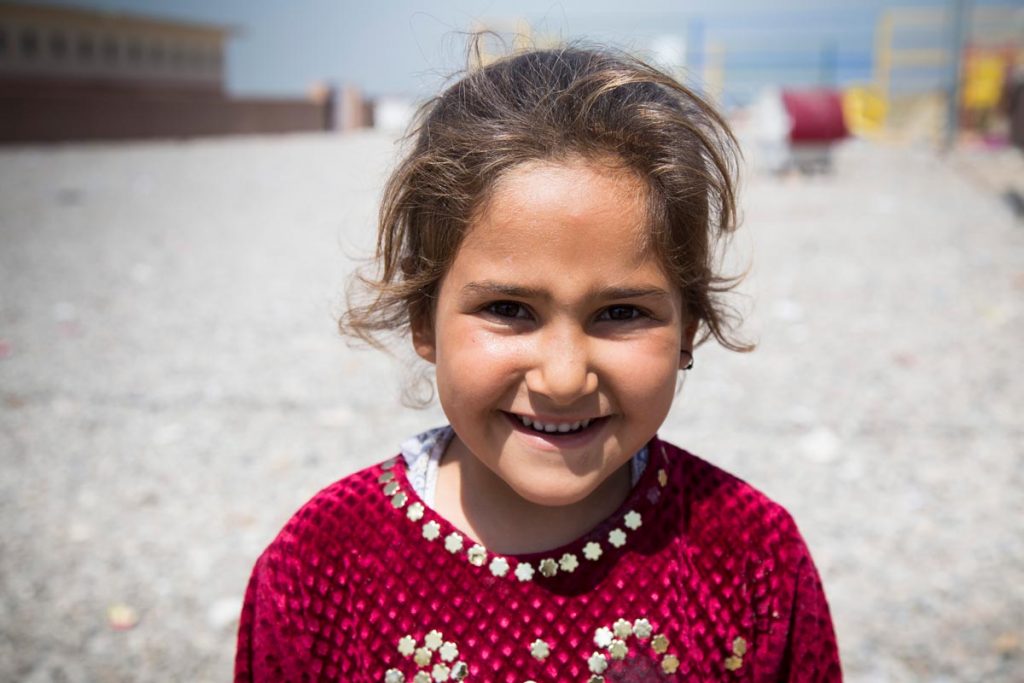 *Only first initials were used to protect the identity of those interviewed.