Yahya Aden Abdi, 51, was traveling to the Baay region of Somalia to see his relatives when the car was sprayed with bullets. A stray bullet struck his right heel. In the chaos, Yahya didn't realize he was shot—it wasn't until someone else in the car told him that he was bleeding that he felt extreme pain.
They managed to stop the bleeding by tying his heel tightly with a cloth, but Yahya's troubles were just beginning.
From a poor, mostly pastoralist family, Yahya first tried a number of traditional remedies to cure his foot. He even allowed people to burn his heel—a procedure that only exacerbated his pain. Yahya finally sought medical care in a hospital.
At Madina Hospital in Mogadishu, Yahya saw a doctor who told him that amputation was his only option to survive and overcome the pain. Yahya was not afraid of the amputation itself, but was worried where he would get or raise money to have the surgery done.
He decided to leave it in God's hands and went about his life in a displacement camp in Mogadishu. One day in the camp, he saw a group of people listening to two community health workers from International Medical Corps' Wadajir Health Center.
The next morning, Yahya met some men who told him that they were heading to the health center. He asked if he could join them.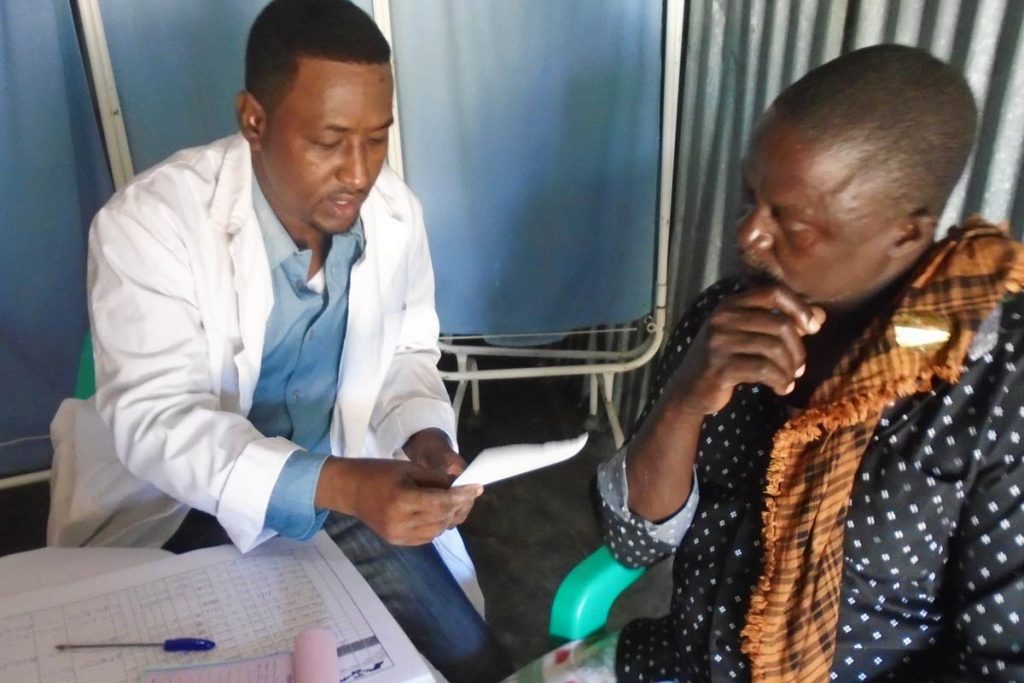 Yahya soon found himself in a consultation room with International Medical Corps' long-time nurse Mr. Mohamed. He inspected the wound and found out that there was no need for an amputation and his condition was treatable.
Yahya also complained of severe pains, numbness, insomnia, nausea, and vomiting. Mr. Mohamed convinced him that if his heel was well-dressed and maintained on a regular basis, he would undoubtedly recover.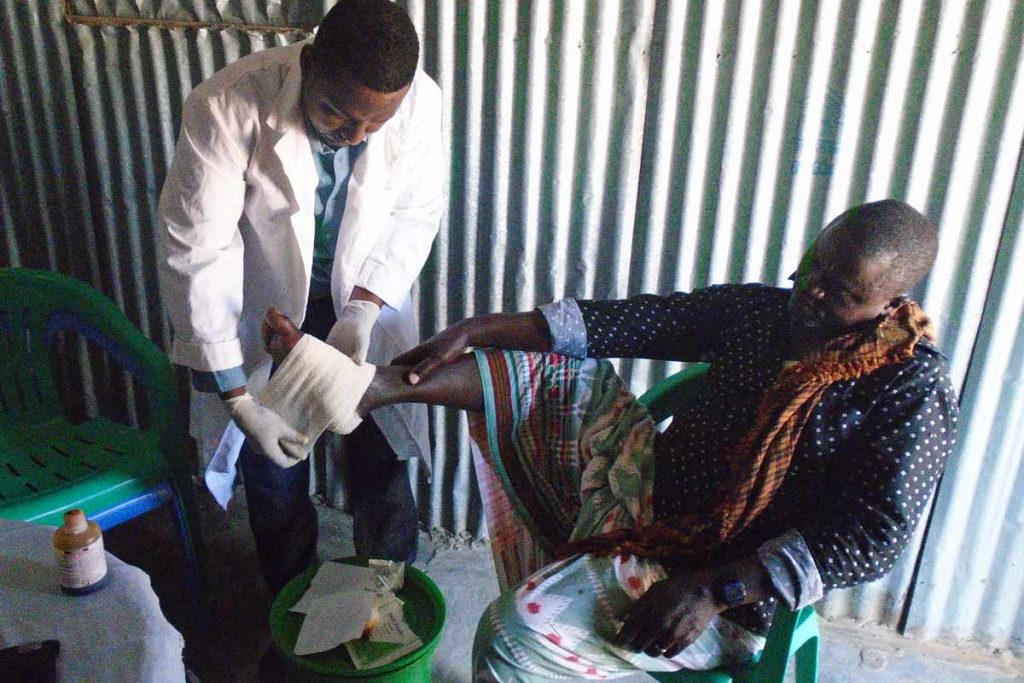 Yahya was relieved by the nurse's prognosis. Mr. Mohamed dressed his heel and suggested pain killers and other drugs. He visited the health center consistently to have his wound dressed and his prescriptions refilled and soon his foot healed.
Today, Yahya has fully recovered, but still comes to the health center for check-ups. He also encourages others to seek medical attention at the center. His health now restored, Yahya once again has hope for a life that he had all but given up on.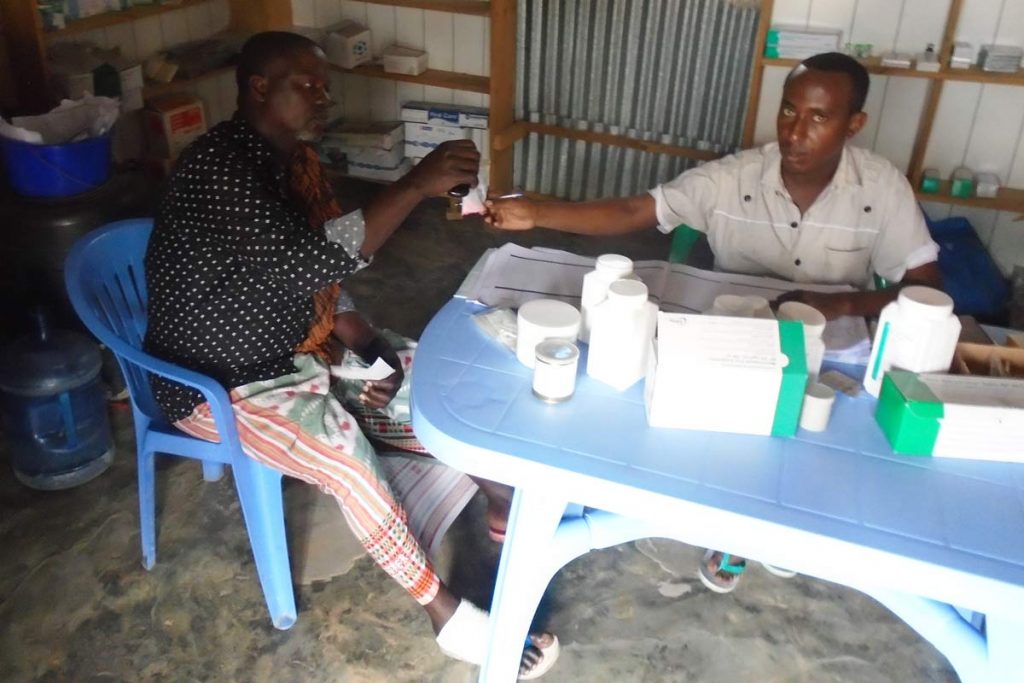 About International Medical Corps in Somalia
Since 1992, International Medical Corps has worked in south-central Somalia and Somaliland to implement programs that build local capacity while serving the immediate health needs of the most vulnerable. Through its long-term presence on the ground, International Medical Corps has built strong relationships with communities throughout Somalia and Somaliland, making it possible to operate in highly unstable conditions by providing immediate relief, building framework for program sustainability and long-term positive change, making Somali communities more self-reliant.