Violence against women and girls is endemic in South Sudan, exacerbated by ongoing conflict and chronic displacement. This is why GBV prevention and response remains at the core of International Medical Corps' assistance in the country. Our programs are tailored to support and empower women and girls who are affected by and at risk of violence and other abuse, especially those facing conflict, disasters and displacement. Our approach addresses the root causes of violence and helps put communities on the right path toward gender equality.
In this piece, we take a look at our UK Aid-funded GBV programs in South Sudan, meeting just a few of the incredible women that we're lucky enough to support and serve. Some of the women in this article have been given a modest grant to set up their own businesses, making them more independent—an important first step to breaking the cycle of poverty that leaves women and girls susceptible to perpetrators who prey on their vulnerability.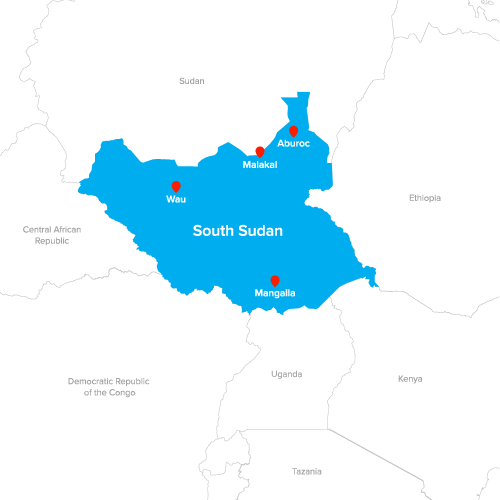 Aburoc
In Aburoc, we have Women- and Girl-Friendly Spaces (WGFS) where our GBV team organizes activities such as sewing and beading. The WGFS also host literacy and math classes where attendees can gain foundational skills.
Community leader Charles Chol is helping our team challenge and prevent GBV by mobilizing men in his community to be part of the change. "Domestic violence is a big problem in our community," he explains. "It is important to involve men in gender-based violence activities because men are the perpetrators and need to be part of the solution." This project aims to empower communities and build resilience by promoting social and behavioral change to address the root causes of GBV.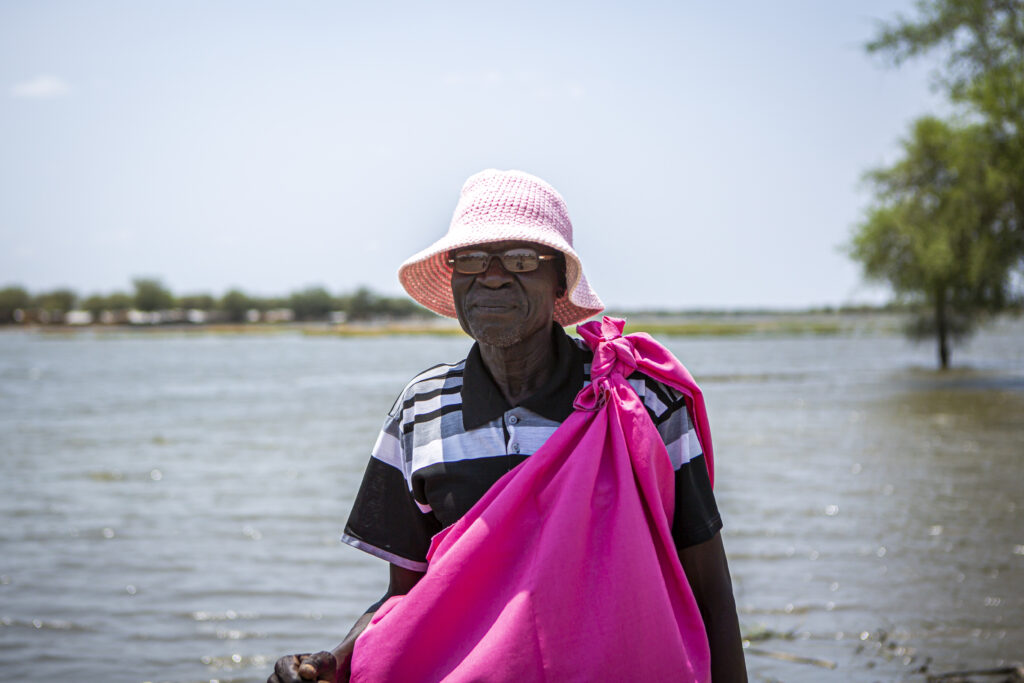 Malakal
"Before International Medical Corps came, I was cooking and selling mandazis [a type of fried bread]—but I wasn't making any profits," says Nyabach. "Now, thanks to the loan they provided, I was able to expand my business and add more to the menu, which allowed me to make a profit." In Malakal, a small business grant has helped Nyabach develop her food stall.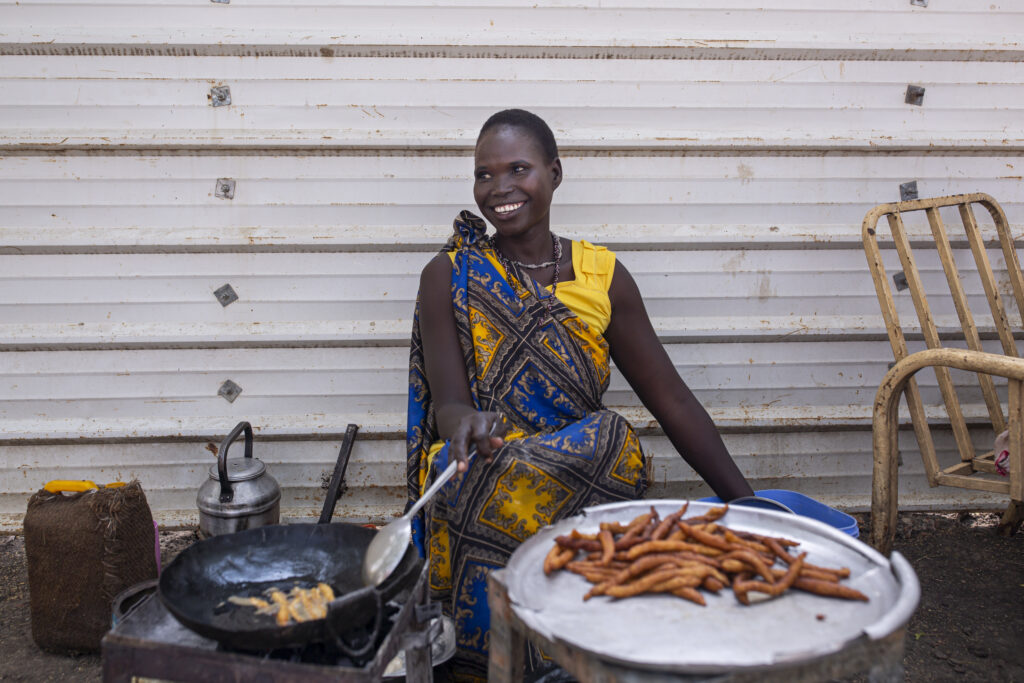 Ayak was in a similar position to Nyabach, struggling to turn a profit at her food stall. But with the support of a small grant, Ayak was able to buy a place at Malakal's market and is now making enough money to send her children to school—and save a little each month.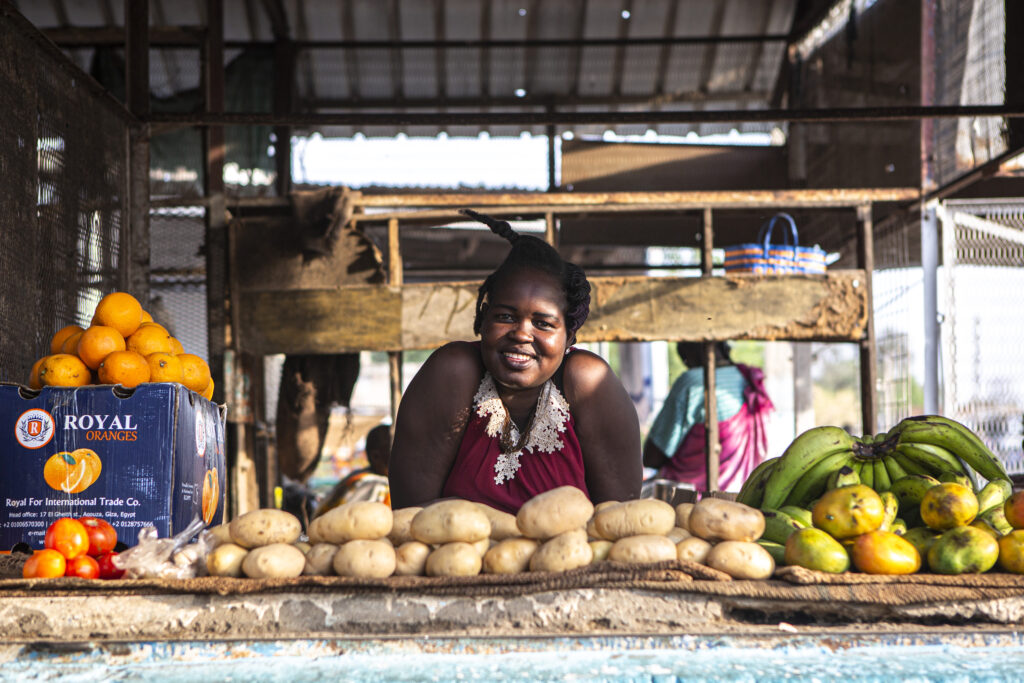 Sarah Achok, a Women's Support Officer at International Medical Corps, is one of our many great team members who's helping tackle GBV, hosting skill sessions for women and girls.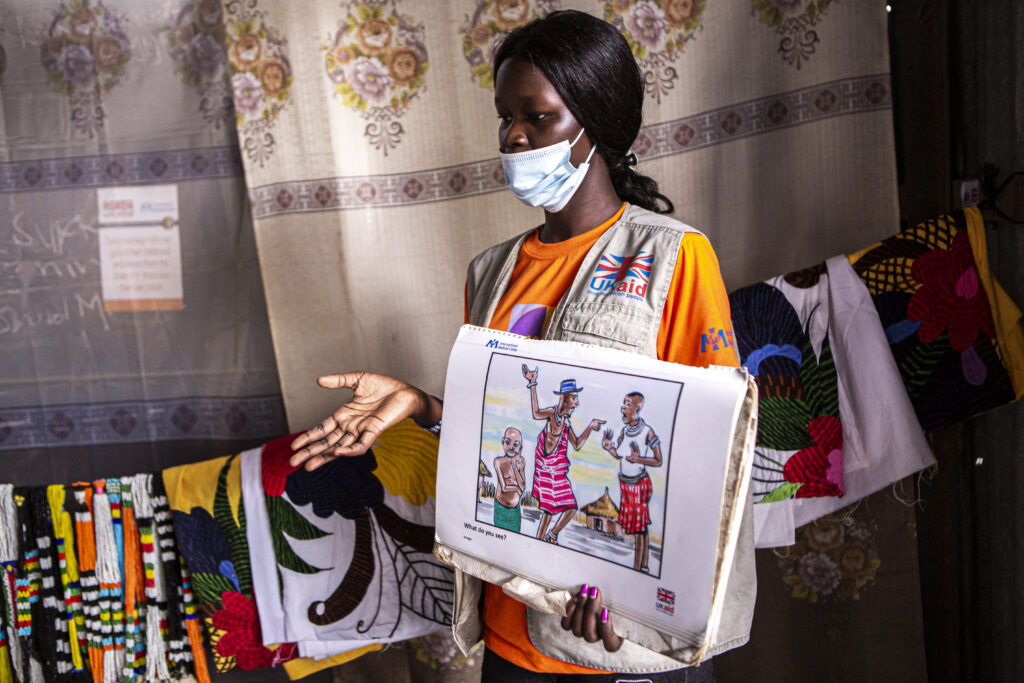 Mangalla
In Mangalla, we've partnered with local NGO Health Link South Sudan to tackle violence against women and girls. Together, we host GBV-awareness and activity sessions.
Wau
In Wau, we support women's financial cooperatives that enable participants to pool resources. This women's group is called "Success." It has 26 members, and was formed in 2019. Each member contributes 200 South Sudanese pounds per month, which can be withdrawn for personal projects and returned at a later date with a small amount of interest.
Domestic violence is a huge problem," admits Batista. "Men drink too much and they beat their wives at home. Before, many men were not aware of GBV, but thanks to International Medical Corps, we can now talk to men and raise awareness in our community." By working alongside our GBV team, the community leader is changing the behavior of those in his community.
Achieving Great Things
Women like Nyabach and Ayak show that, with a little help, women can achieve great things by working together, while men like Charles and Batista demonstrate that men can use their standing to convey an essential message: there is no place for violence against women and girls in their communities.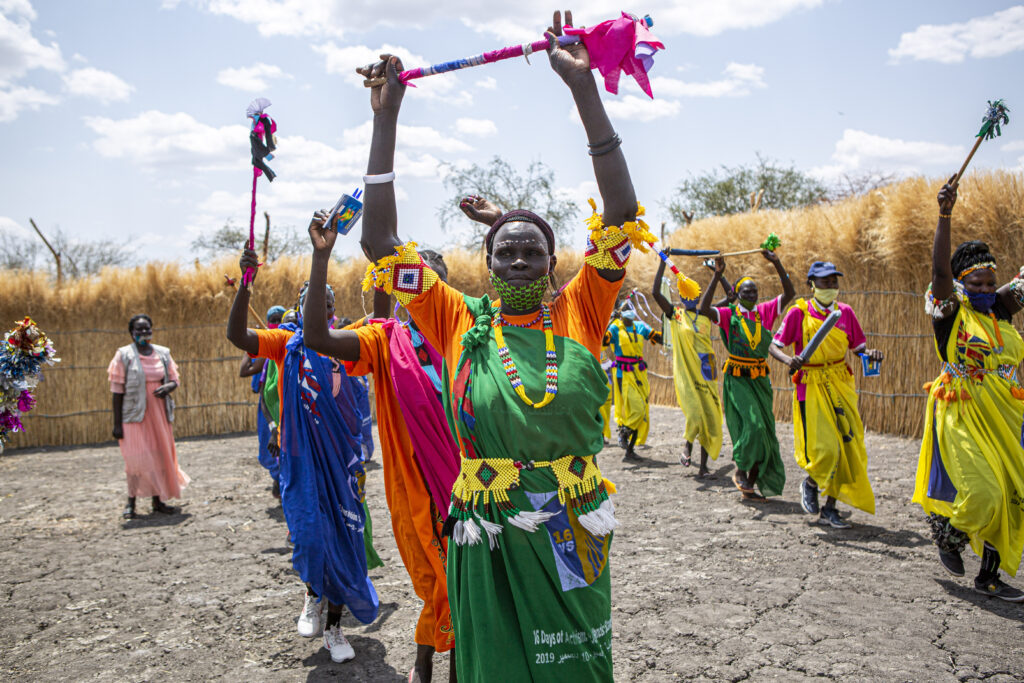 Want to meet more incredible people and hear their stories?
Sign up to receive occasional emails from us and, together, we can empower people across the world, giving them the support that we all deserve.