Past, present and an uncertain future converge on March 5 and 6, 2022, in Siret, a small Romanian border city across from war-torn Ukraine.
Carrying the Past
Children carry their favorite toys while their mothers tow luggage through the cobbled streets. But much of the baggage that these people are carrying with them is not physical.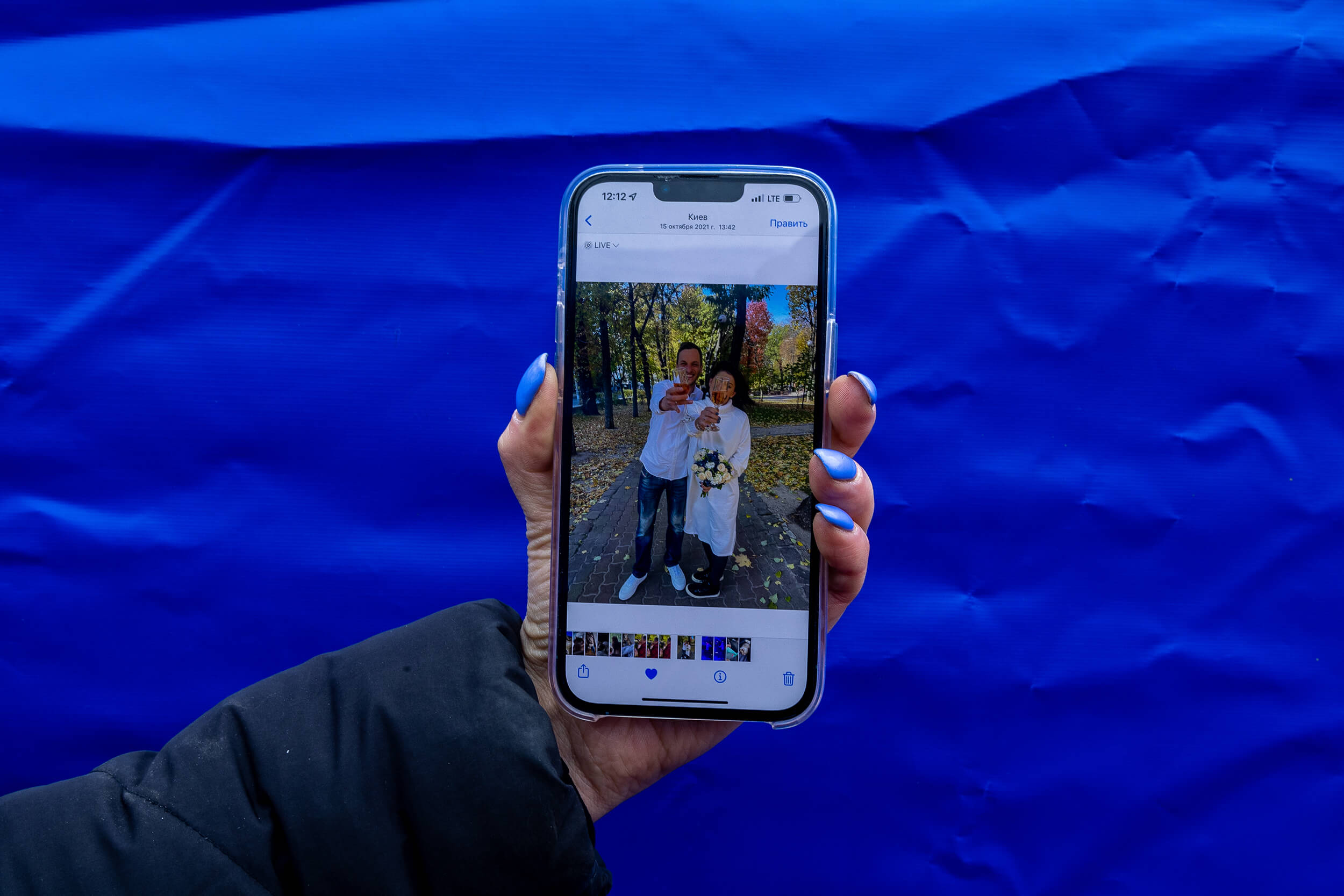 Upon her arrival at the Siret border crossing after escaping shelling in Kyiv, 32-year-old Alona shows a photo of her wedding, celebrated last October, on her mobile phone. Her husband, Nikita, has remained in Kyiv.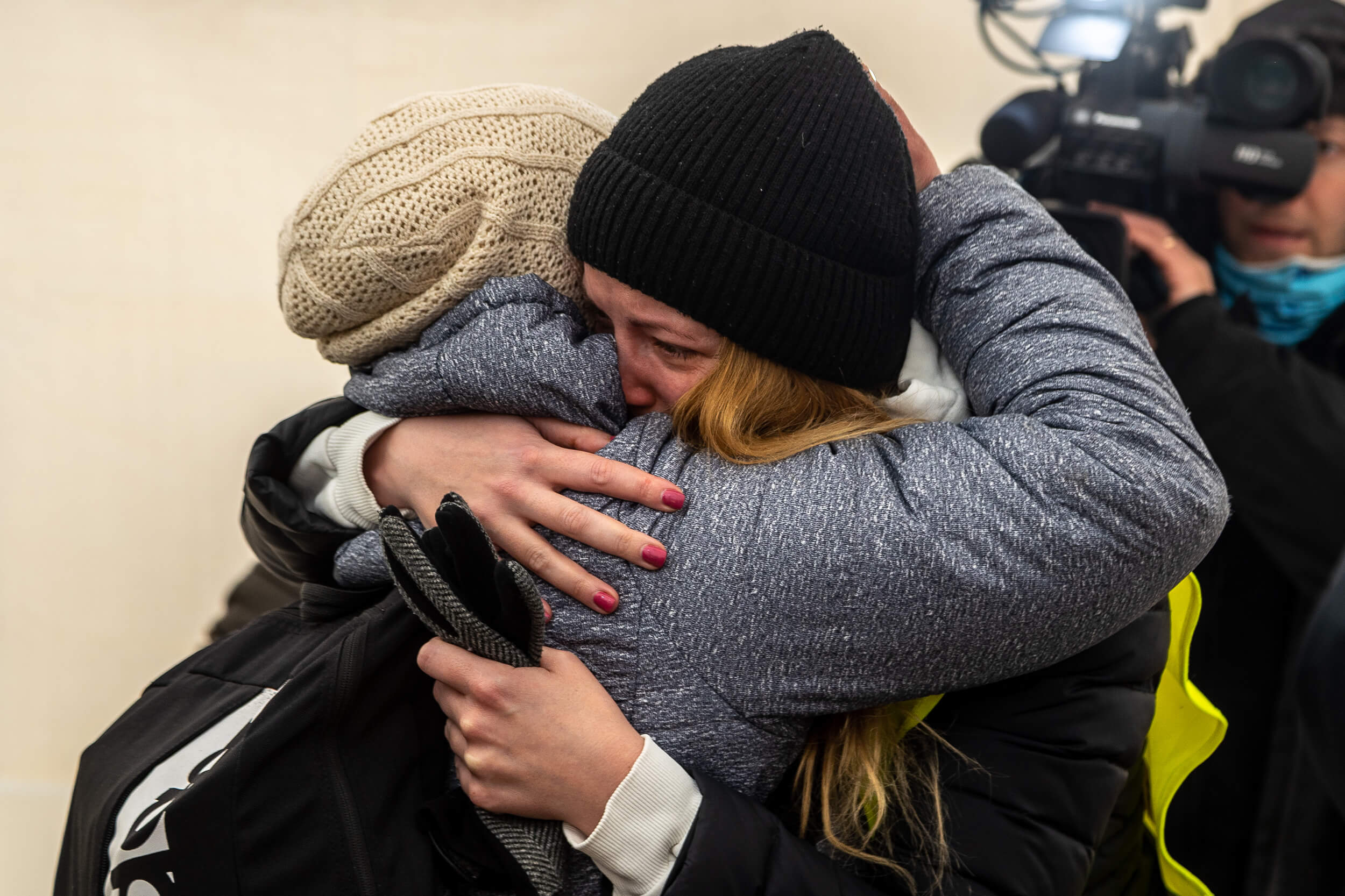 A volunteer emotionally embraces an acquaintance who has just arrived from Ukraine with a fervor that can be gained only through shared trauma.
An Unfamiliar Present
Romanian volunteers and government workers who have rallied together to welcome the growing influx of refugees work to help families to reception centers just across the border.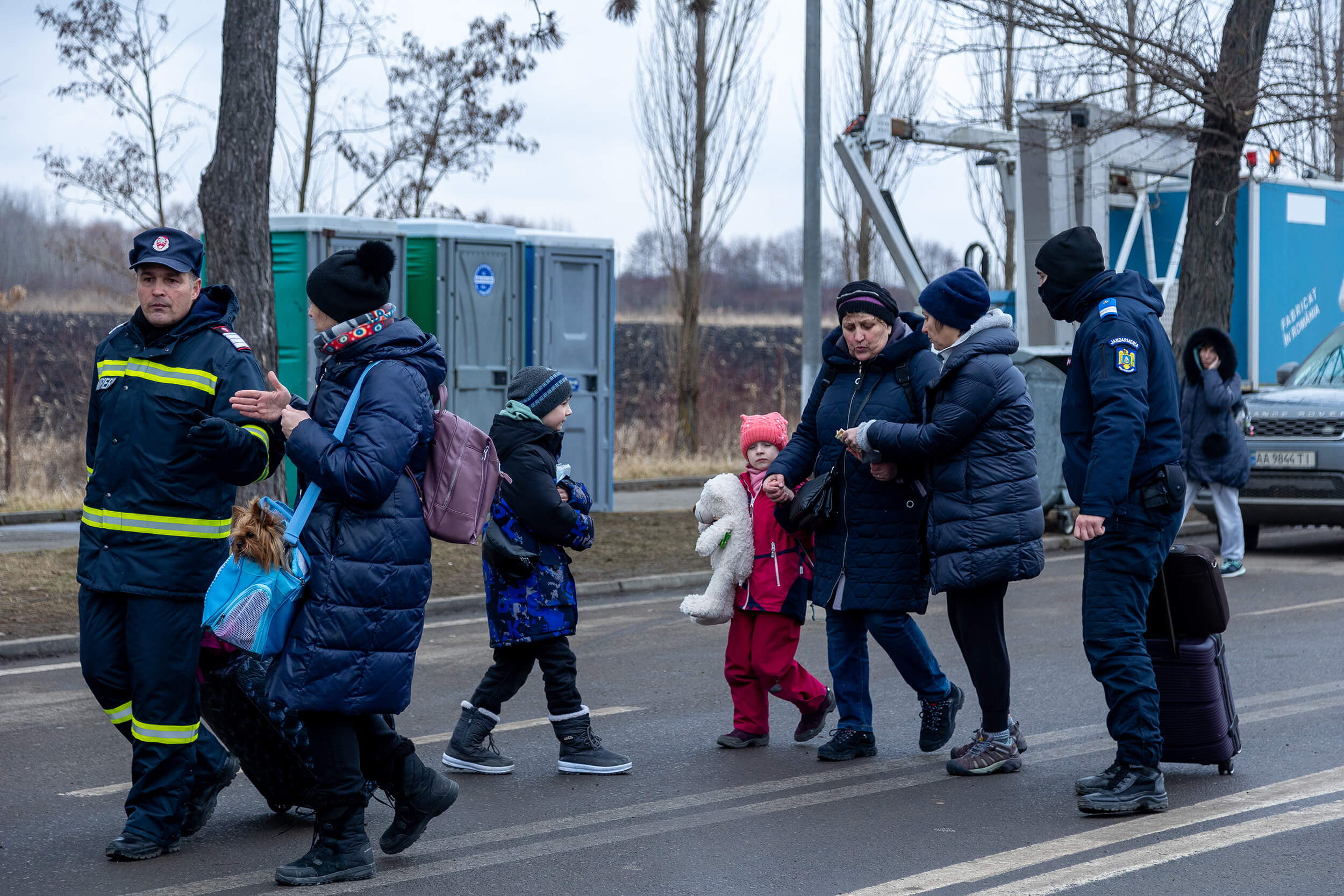 At the Siret border post, volunteers and police officers help carry the luggage of a newly arrived family from Ukraine.
After their arrival, the refugees continue to experience surreal moments of normalcy amid chaos, as life goes on, even as explosions continue to ring in their hometowns.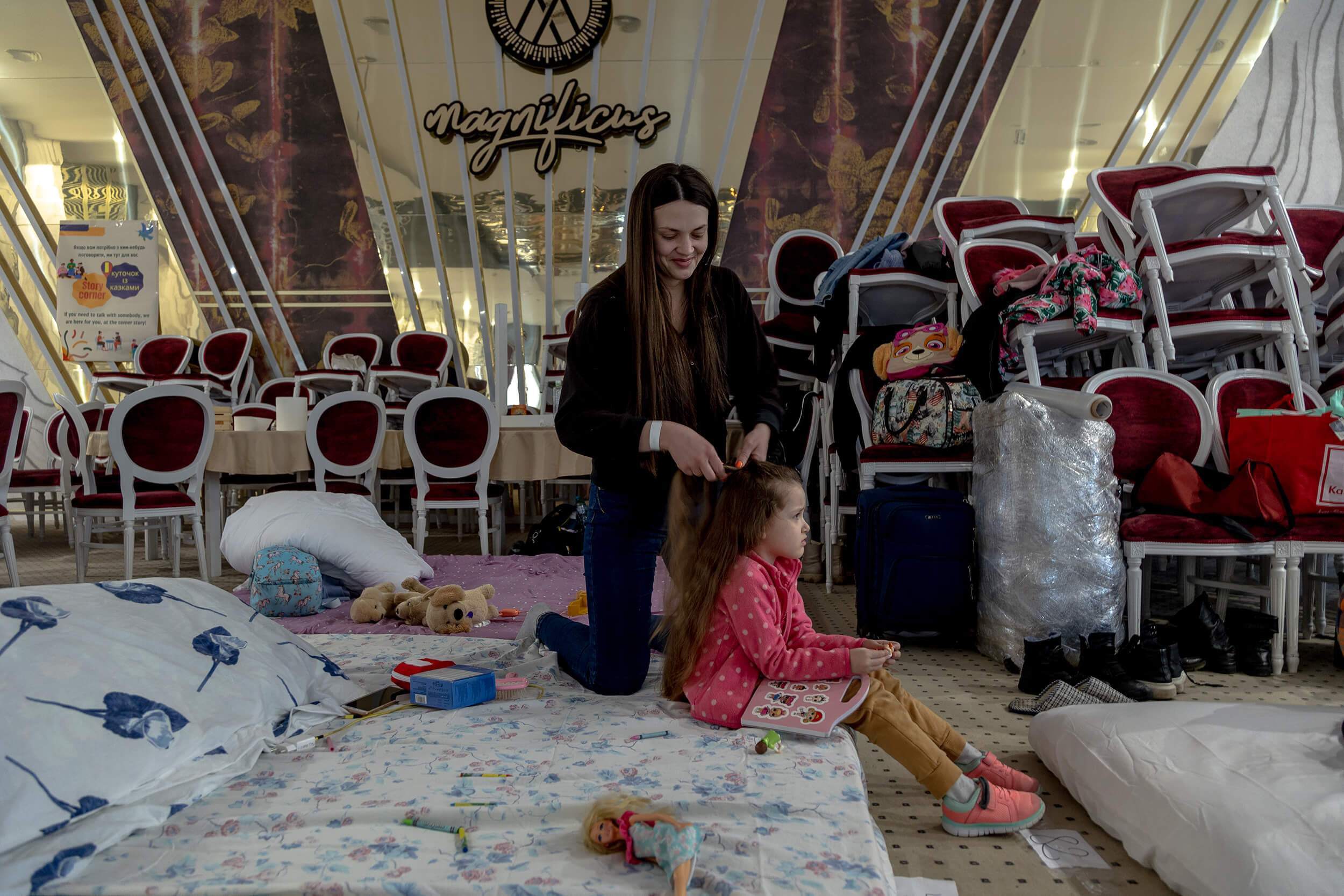 A woman combs her daughter's hair inside a hotel where people arriving from Ukraine can rest for as many days as they want until they leave for their destination countries.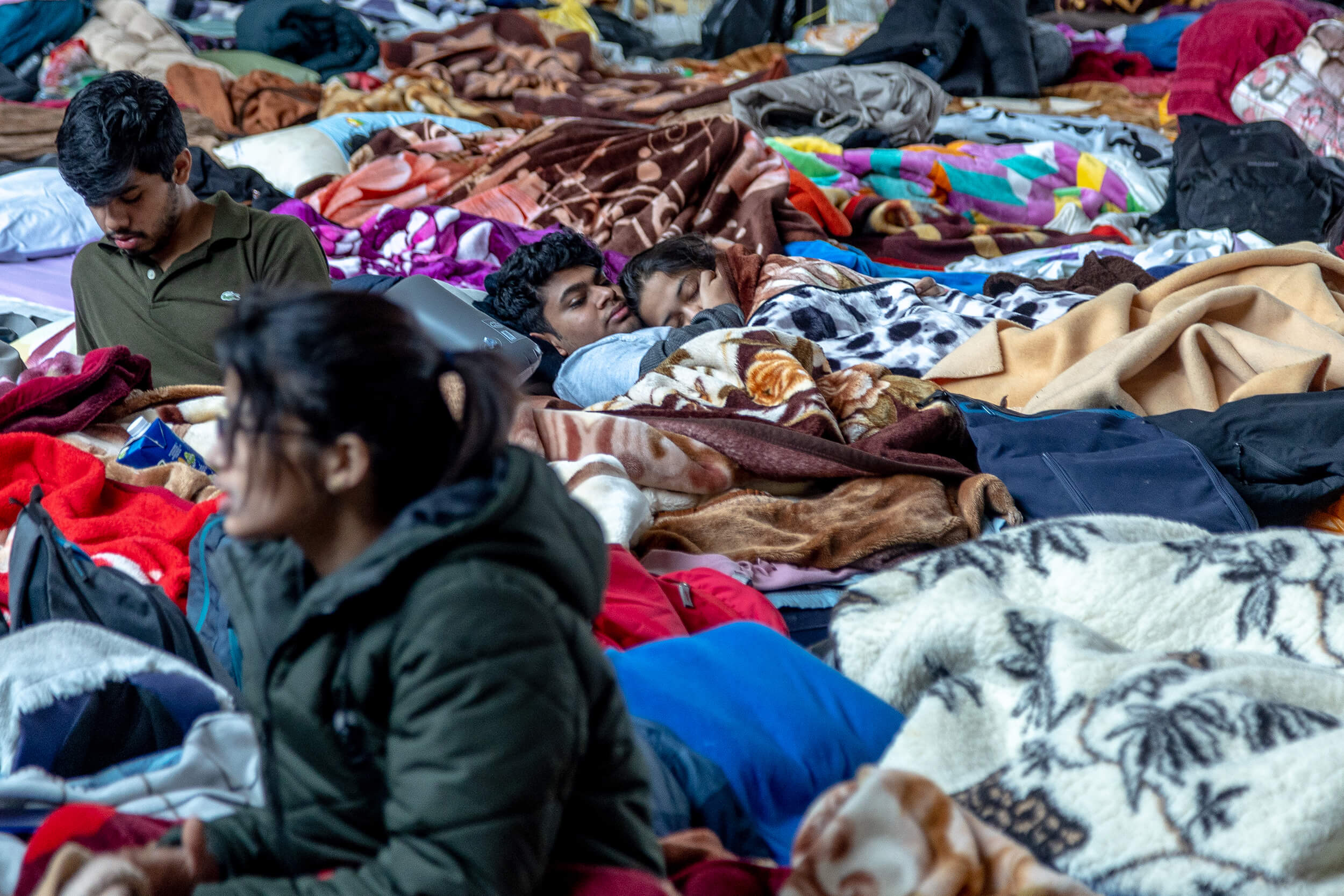 Inside a sports complex designated as a way station by the Siret municipal authorities, an Indian student hugs his sleeping girlfriend after their arrival from Ukraine. The city has hosted more than 1,000 Indian students, most of them medical students in Ukraine, since the beginning of the war.
An Uncertain Future
While some refugees plan to stay in these border shelters for the immediate future, others head out by foot, bus or train to other cities across the country and region.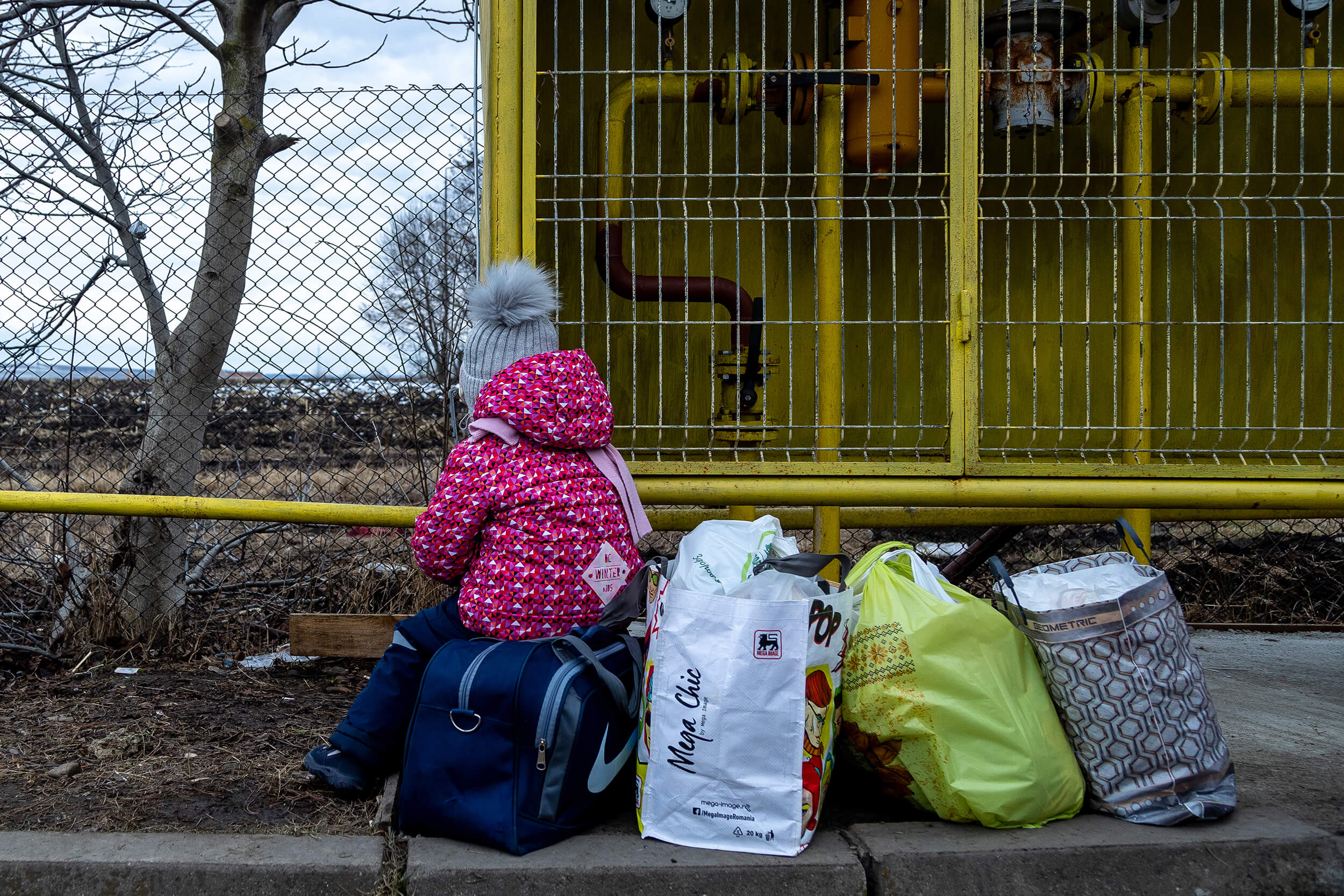 A two-year-old girl sits on her family's luggage while waiting for a van that will take them to buses waiting to take them to other cities in Romania or to different countries across Europe.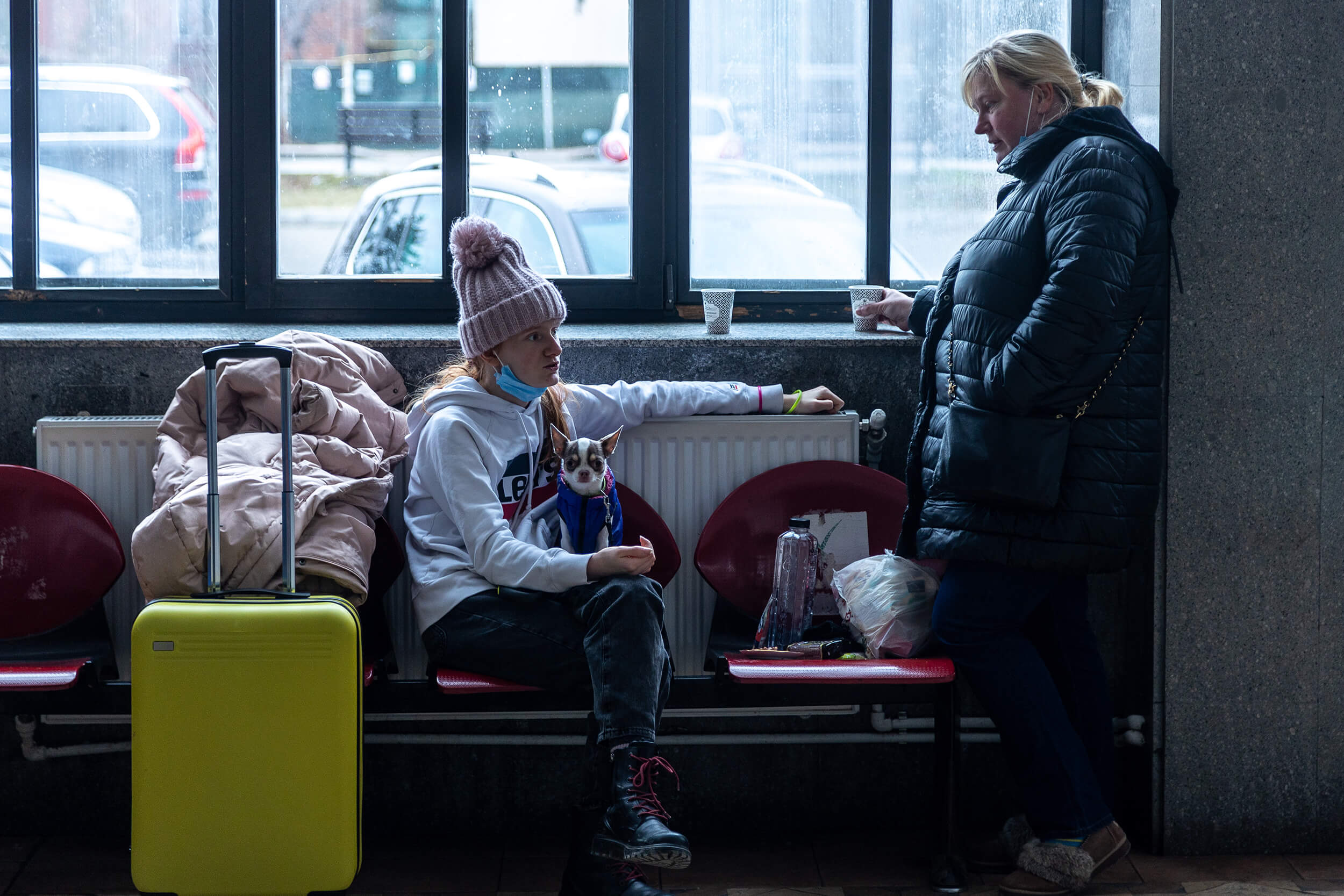 At the Suceava train station in Suceava, Romania, a transportation hub only 26 miles away from the border, a Ukrainian woman holds her dog while waiting to catch a train to Bucharest.
These images from Siret show just a brief glimpse into the reality across border towns in countries surrounding Ukraine. These families make up a small number of the millions of people who have fled their homes since the Russian invasion began.
Though we cannot know how long this turbulent new reality will last, our decades of responding to conflict around the world have taught us ways to save lives and relieve the suffering of people affected by violence — even amid chaos and uncertainty.
We are in Ukraine and countries across the region, providing medical care and critical mental health services to people affected by the violence — but we need your help to expand our response as the war expands.