For Jean de Dieu Banyenza, war and displacement have always been a part of life. He grew up in Goma in the North Kivu region of the Democratic Republic of the Congo, one of the most conflict-ridden places on the planet. When he was 10 years old, his family left Goma as Rwanda refugees flooded in, fleeing their own country's brutal genocide. This pattern of leaving and returning to Goma would continue for several years, for several reasons, including a volcanic eruption in 2002 during which lava consumed his hometown. Through all the upheaval, Jean and his family did whatever it took to stick together.
With all the movement he endured and suffering he witnessed—he vividly recalls seeing dead bodies lying across the road during a widespread cholera epidemic in his youth—Jean knew he wanted to be a humanitarian from the time he was a young boy. He studied Information Technology in college and subsequently joined International Medical Corps during its 5-year USAID-funded project to combat sexual and gender-based violence (SGBV) in the DRC's Wailikale region, where rates of SGBV are among the highest in the world. In 2015, International Medical Corps hired him full-time as a Monitoring and Evaluation Officer, and today he travels to the field to measure the impact of our programs.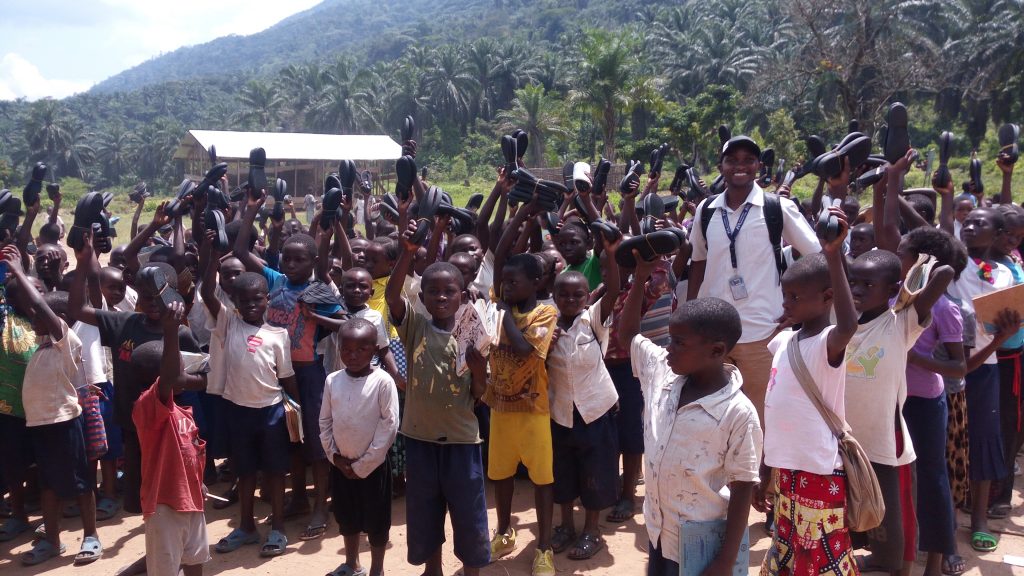 Jean sees on a daily basis the many challenges that people in DRC face. "You meet people who are malnourished; who don't have food," he says. "The classrooms are not built well, so the children put their books on their legs to write. The health facilities are run down." Among the other conditions Jean reports? Scarce and unsanitary water. Women having to travel long distances to collect water and risking sexual violence along the way. And so much more. Jean says he feels saddened by what he sees—"life is very hard for so many"—and he wishes for the "one day" that people in his home country will have "a good life like people in other countries."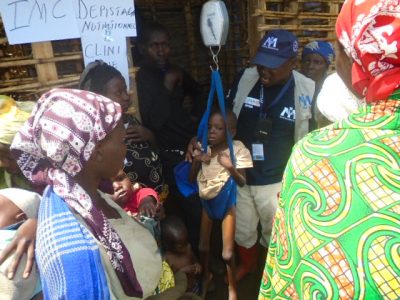 But for all the tragedy he witnesses, Jean also sees the "many, many" positive impacts of International Medical Corps' work. He sees malnourished children who receive our nutritional services become healthy and strong after two or three months. He sees destroyed health facilities rehabilitated by International Medical Corps. He sees the lives of mothers and babies saved by the obstetric health services we provide. "You can see a woman who died in childbirth because she didn't have medicine," says Jean. "But then you see the medicine that International Medical Corps puts in the health facilities now to save the lives of many women and children, and you say to yourself, 'International Medical Corps did a big job here in DRC.'"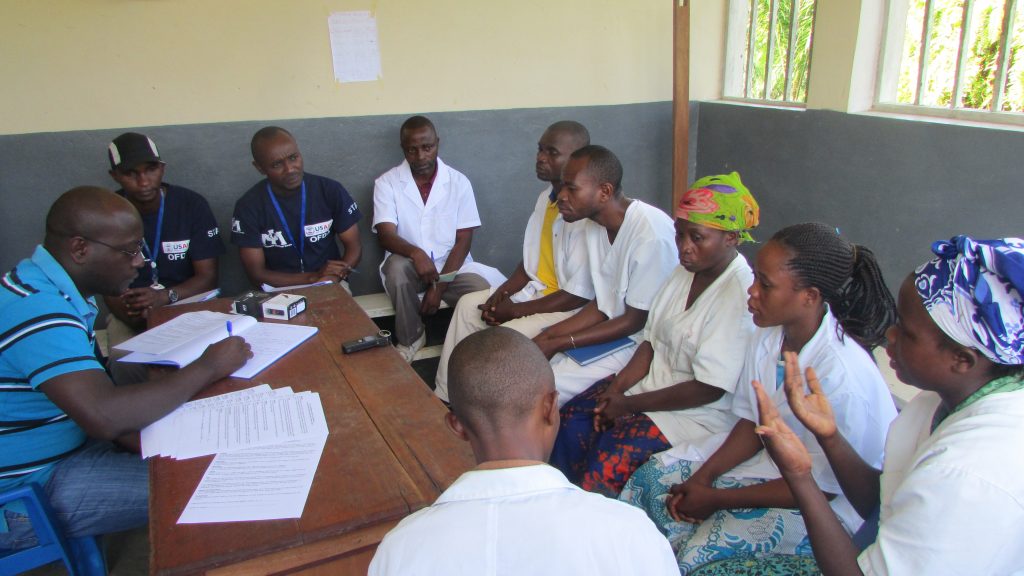 In describing why he loves his work, Jean calls International Medical Corps one of the "big and serious" non-profits operating in DRC. He says the staff work extremely hard, often walking two to three days by foot to bring medicine to beneficiaries. He also loves how "very honest" the staff are, and how they treat each other like family: trusting, helping and listening to each other. For Jean—recently married with a 2-year-old daughter—family matters tremendously, both work and personal. After all, in a country with so much displacement and uncertainty, it becomes all the more important to hold on to the ones you love.