International Medical Corps organized a filmmaking workshop for a group of adolescent girls in Bekaa as part of its adolescent girls' empowerment program. The workshop included six sessions where the girls learned storytelling basics—including objectives, audience and the four Ps: people, plot, places and purpose. The workshop also included basic animation, camera movement and effects, lighting, visuals and other essential techniques.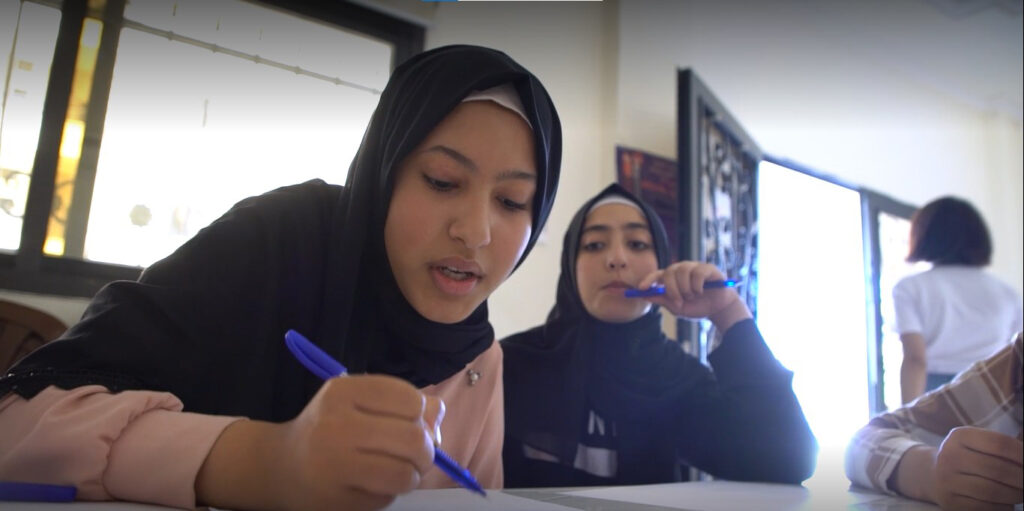 At the end of the workshop, the girls were asked to create a short animated video on a social topic of their choice. They chose to shed light on the types of violence that commonly affect girls in their community to raise awareness and encourage other girls and women to seek support when needed.
This activity complemented other psychosocial support (PSS) activities we offer to girls across all regions of Lebanon. Recognized as a leader in humanitarian GBV prevention and response programming, we design our programs to support and empower women and girls who face particular risks after being exposed to conflict. Our empowerment program for adolescent girls includes a variety of focused and non-focused psychosocial support (PSS) activities and case management services.
Focused PSS activities are based on a twelve-session curriculum covering non-verbal communication, healthy relationships, making and keeping friends, decision making and problem solving, managing emotions, building trust and self-esteem, reproductive health, safety and positive role models. The sessions use interactive techniques to foster the participation and engagement of all the girls in the group. Other focused PSS activities include art and drama therapy as a means of understanding and expressing emotions.
Non-focused PSS activities include self-defense classes—where girls learned basic techniques for protecting themselves in public—crocheting, painting, painting on glass, pottery, yoga and interactive theater.
Survivor-centered, age-appropriate case management services focus on the protection of girls who are subjected to violence. Case workers ensure a protective and empowering environment where adolescent girls can receive compassionate care, set goals, receive information, learn skills to deal with their surroundings, access other critical services and receive ongoing follow-up.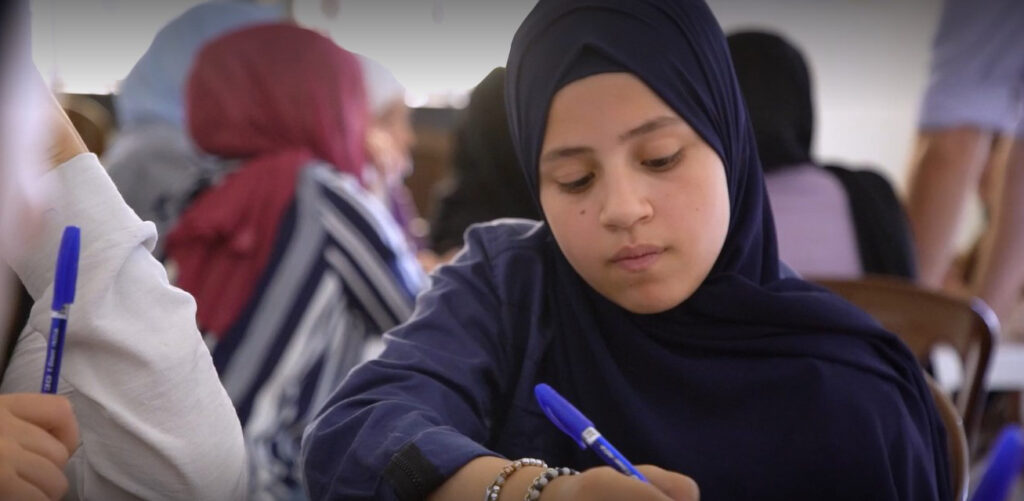 Our Women's and Girls' Safe Spaces welcome adolescent girls outside of scheduled activities whenever they feel like spending time together in a safe space and benefiting from non-structured recreational activities at the center.