Zar Bibi watches over her son as he recovers in the new International Medical Corps health center in Dehsabz district in Afghanistan, just outside Kabul. Her son had diarrhea for several hours, and without this health center, treatment would have been prohibitively expensive.
"We do not have enough money for three meals per day," Zar Bibi explains. "How could we possibly pay for the rental car to get my son to a hospital in the city for treatment?"
In Afghanistan, 42.6% of deaths are caused by infectious diseases and maternal-, prenatal- and nutrition-related conditions, including diarrhea, weighing down an already-overburdened healthcare system. Compounding this is the recent influx of internally displaced persons (IDPs)—due to escalating conflict in August 2021, more than 28,000 people from other provinces now reside in Kabul province.
In response, International Medical Corps opened a health center in Dehsabz, where most of the displaced people settled. The health center serves host communities, IDPs and nomads traveling from eastern Afghanistan to northern Afghanistan during the summer season.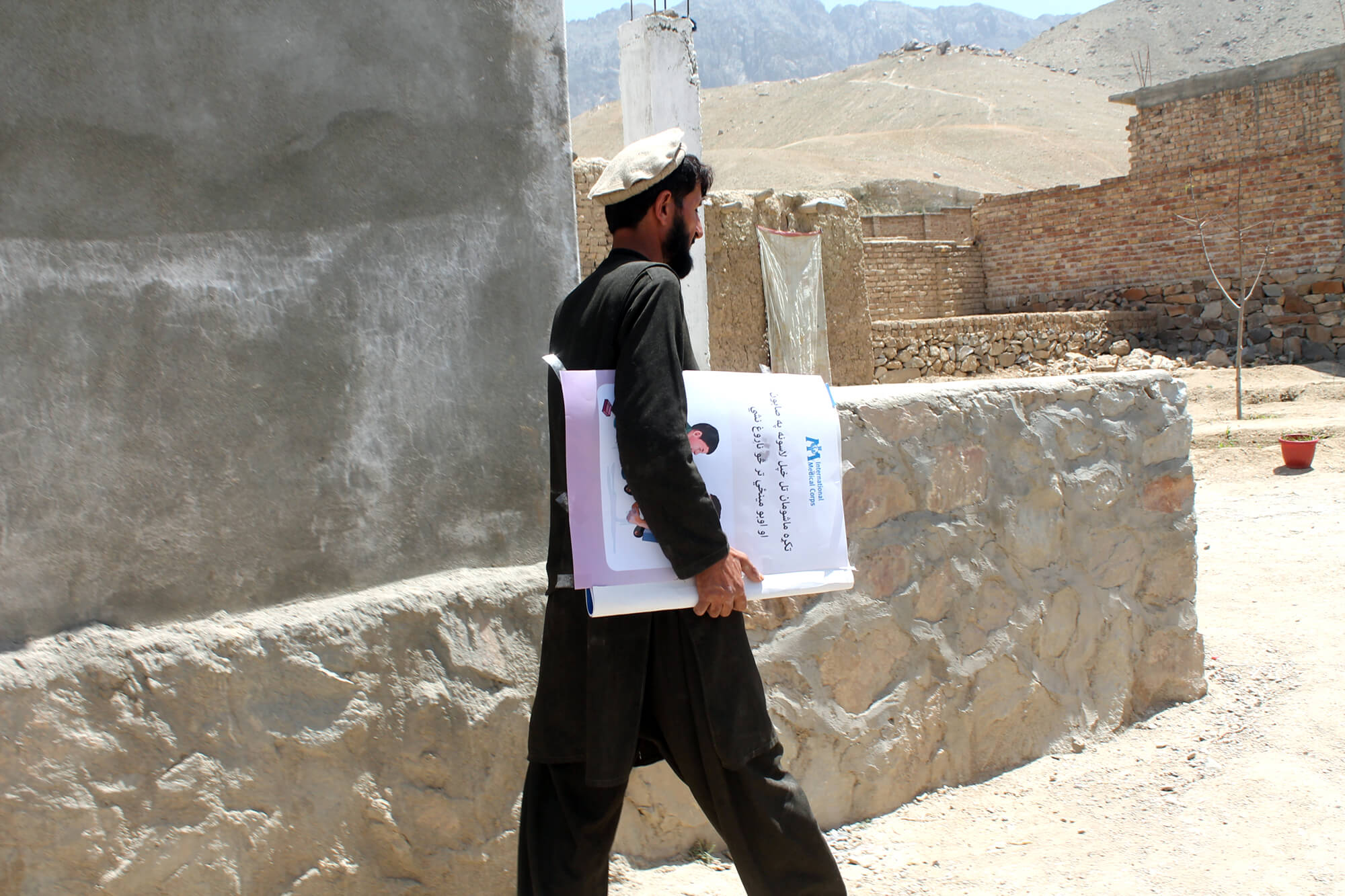 Mohammad Islam Haqmal is a community leader in Dehsabz who attends International Medical Corps' awareness sessions and encourages people to visit the health center.
"I feel happy when I hand out information, education and communication materials provided by International Medical Corps to those who come to the health center," Haqmal explains. "I deliver messages to the people about what I've learned from the physicians and health professionals here. Maintaining the health center's operations is critical for us in these trying times, when more people are unemployed and unable to secure sufficient meals."
Bibi Rawza, a 50-year-old woman, lives in Shna Zawar village in Dehsabz district. The breadwinner of her family, she had lost hope due to the recent conflict—the burden of supporting her family with a low income had become a source of stress and anxiety. Haqmal recommended she visit International Medical Corps' health center in Dehsabz to receive support for her mental health issues. Rawza met with Tania Mirzai, an International Medical Corps mental health counselor who carried out a detailed assessment and conducted a series of one-on-one counseling sessions with Rawza. Over time, Rawza learned how to cope with stress effectively, and her mental health improved.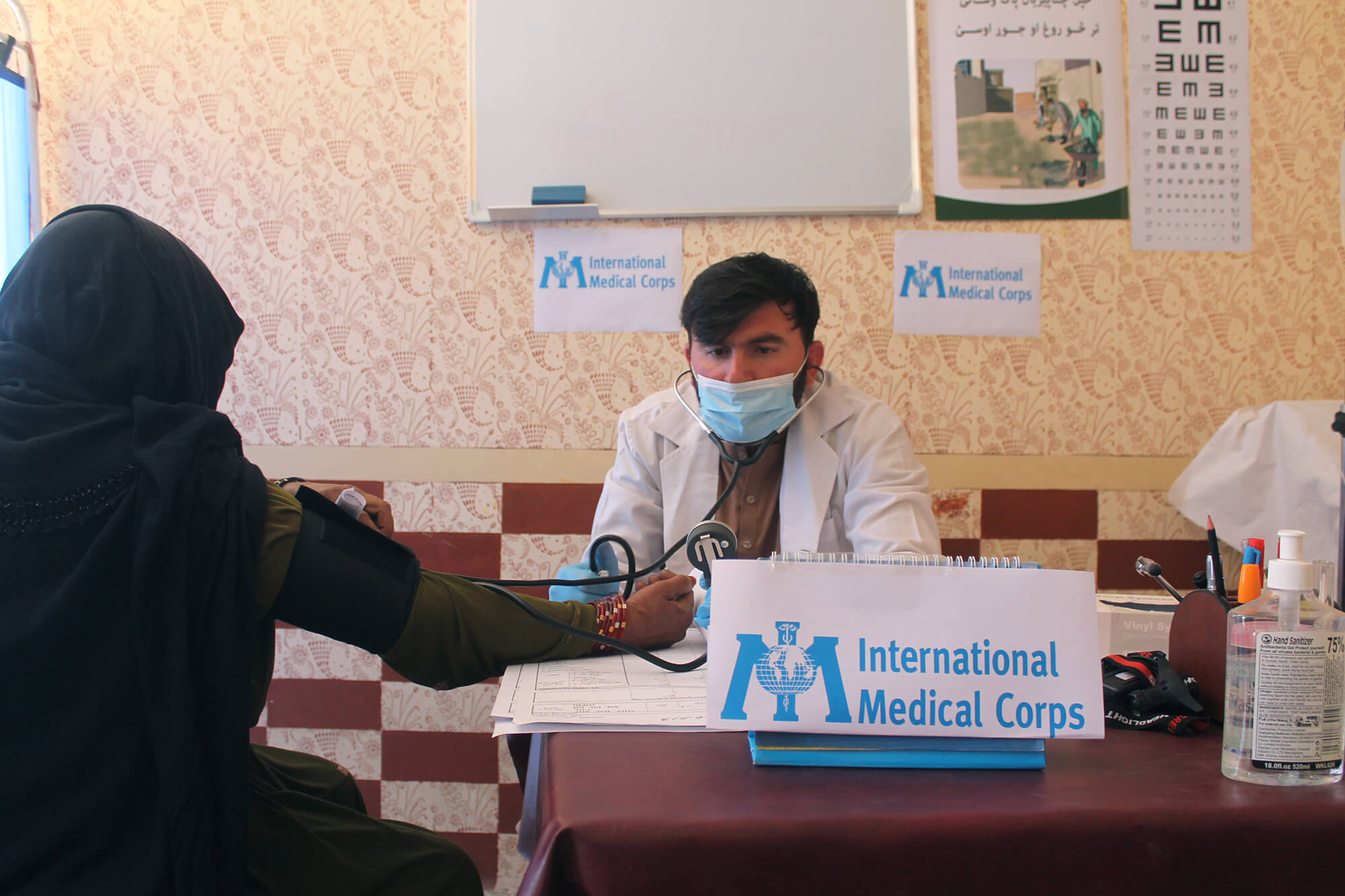 "Providing healthcare services was not even a dream in our village," says Bibi Rawza. "I'm so grateful to International Medical Corps for opening this health center and providing mental health counseling free of charge."
"I feel proud when I see a client is getting better," adds Tania Mirzai.
After more than 40 years of war, economic decline, inflation and rising poverty, Afghanistan is descending into a humanitarian crisis. Despite immense challenges, International Medical Corps has continued to provide medical care, serving 15 provinces in the country. In addition to our static clinics, our mobile teams travel to remote areas, providing vital care to communities that live well off the beaten path. Due to the incredible dedication of our Afghanistan team, International Medical Corps' health programs reached 570,280 people in 2021 alone. With the addition of the health center in Dehsabz, we hope to serve even more people in 2022.