Nine-year-old Aliyah* started to wet her bed after the Israeli-Palestinian conflict escalated in May 2021. The airstrikes and bombardment that followed left her so fearful that she was afraid to even step outside her home, especially at night. Sleeping became a source of anxiety for her, and her academic performance deteriorated. "I have nightmares about the war and the possibility of our house being bombed. It terrifies me," she says.
In addition to the stress of the ongoing conflict, Aliyah suffered abuse at home from her father, and at school from an overly strict teacher. Her father had schizophrenia and underwent bouts of emotional instability. The family's overall financial situation also was unstable. All these factors caused Aliyah to become nervous and stubborn.
Thirteen-year-old Huda* faced similar emotional distress. She witnessed the deaths of her brother and uncle in a bombing near their home in 2014. The memory of that painful moment—her family screaming and crying over the bodies—haunts her even today. She started wetting her bed, and her siblings bullied and mocked her, which affected her mental health. Her mother noticed some concerning behavioural changes in her, such as teeth-clenching, being afraid of the dark and having frequent nightmares. Her incidents of bedwetting also increased.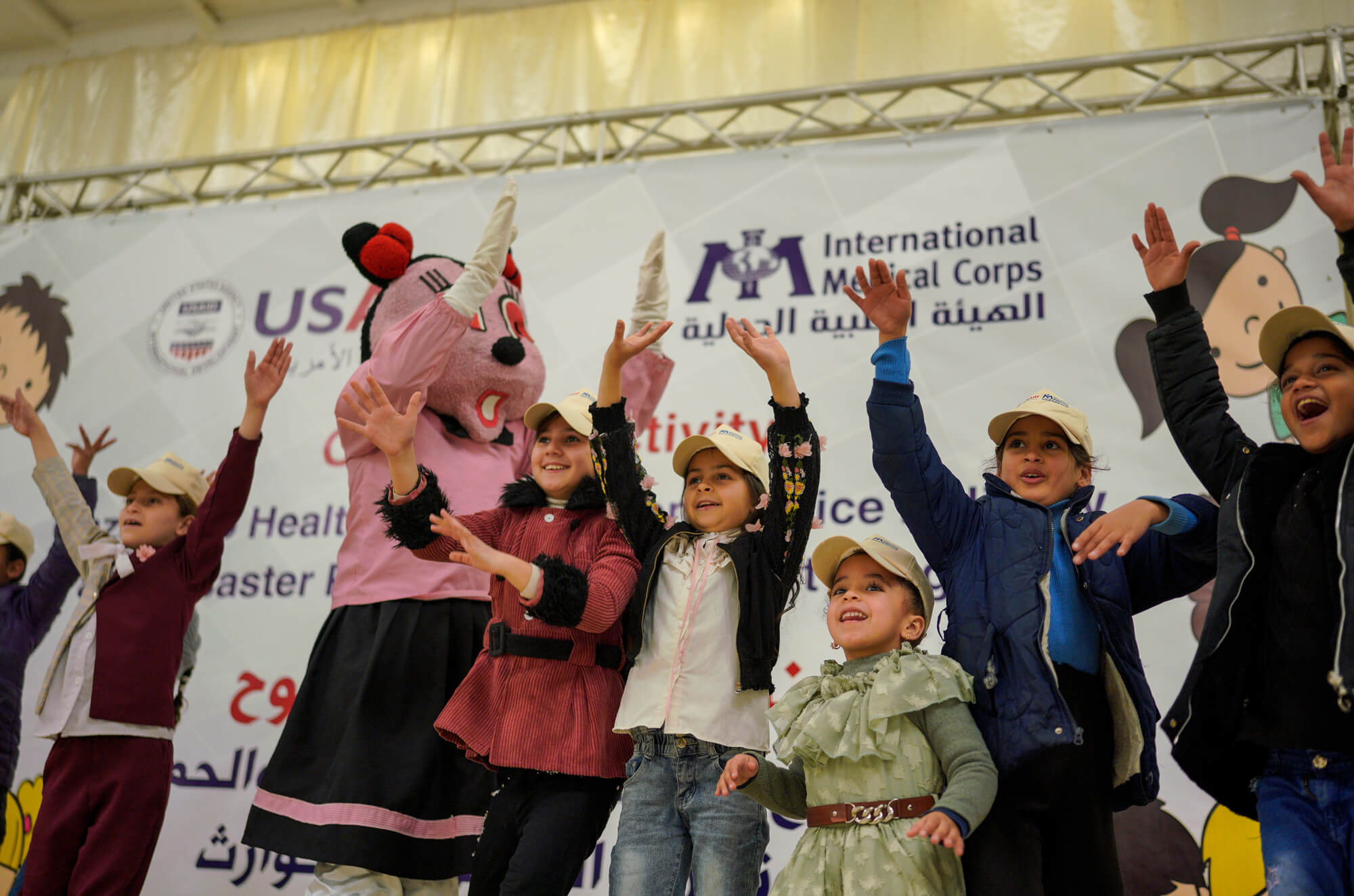 Aliyah and Huda are only two of millions of children in the Gaza Strip living the horrors of war. The situation is so grave that United Nations Secretary-General António Guterres remarked at the 2021 UN General Assembly session that "if there is a hell on Earth, it is the lives of children in Gaza." At least 1 million children—half of Gaza's population—need humanitarian assistance. Having witnessed bombings, killings and destruction throughout their lives, these children suffer from significant psychological distress that manifests through such symptoms as bedwetting, nightmares, difficulty in sleeping, loss of appetite, fearfulness, disinterest in studies and aggressive behaviour. Research shows that caregivers reported a 79% increase in bedwetting over the past few years, while four out of five children in the territory said they were living with depression, grief and fear.
It's hard to imagine what 15 years of blockades and living in an occupied territory can do to the mental health of innocent children. But we can give these children hope for a better future—by nurturing their talents, strengthening their protective environment and supporting their recovery.
Providing a Safe Space to Play, Learn and Grow
International Medical Corps has provided humanitarian assistance in Gaza since 2008. We provide primary and secondary healthcare, mental health and psychosocial support (MHPSS), and child-protection (CP) and gender-based violence services. Our CP programming focuses on the safety and well-being of children by providing individual sessions and group activities for them and for their parents and caregivers. We design structured and recreational skill-building activities for children, and provide them with a safe space to learn, play and share. Because we understand the importance of a peaceful and secure family life for a child's growth and development, our programming also focuses on structural parenting sessions for parents and awareness sessions for community members and leaders.
When Aliyah's behaviour became a cause for concern, her mother wasted no time in seeking help. On the advice of their neighbour, she contacted International Medical Corps' CP Counselor Mahmoud Abu Solutan, who works at a CP centre in the north of Gaza. Solutan listened carefully to Aliyah's mother as she described her daughter's condition. He created a customized plan for Aliyah, including six weekly CP intervention sessions.
Both Aliyah and her mother followed a structured psychosocial support (PSS) plan, during which Solutan explained the harmful effects of beating a child. Because he wanted to ensure that Aliyah had a safe environment both at school and at home, he arranged a visit to Aliyah's school with her mother, where he explained to the school authorities the challenges Aliyah faced and how physical punishment affected her emotional well-being. (The school authorities took immediate action and warned the teacher not to beat Aliyah or any other student.) Solutan also referred Aliyah's father to a private specialized centre for mental health, enabling him to receive appropriate medication and treatment for schizophrenia.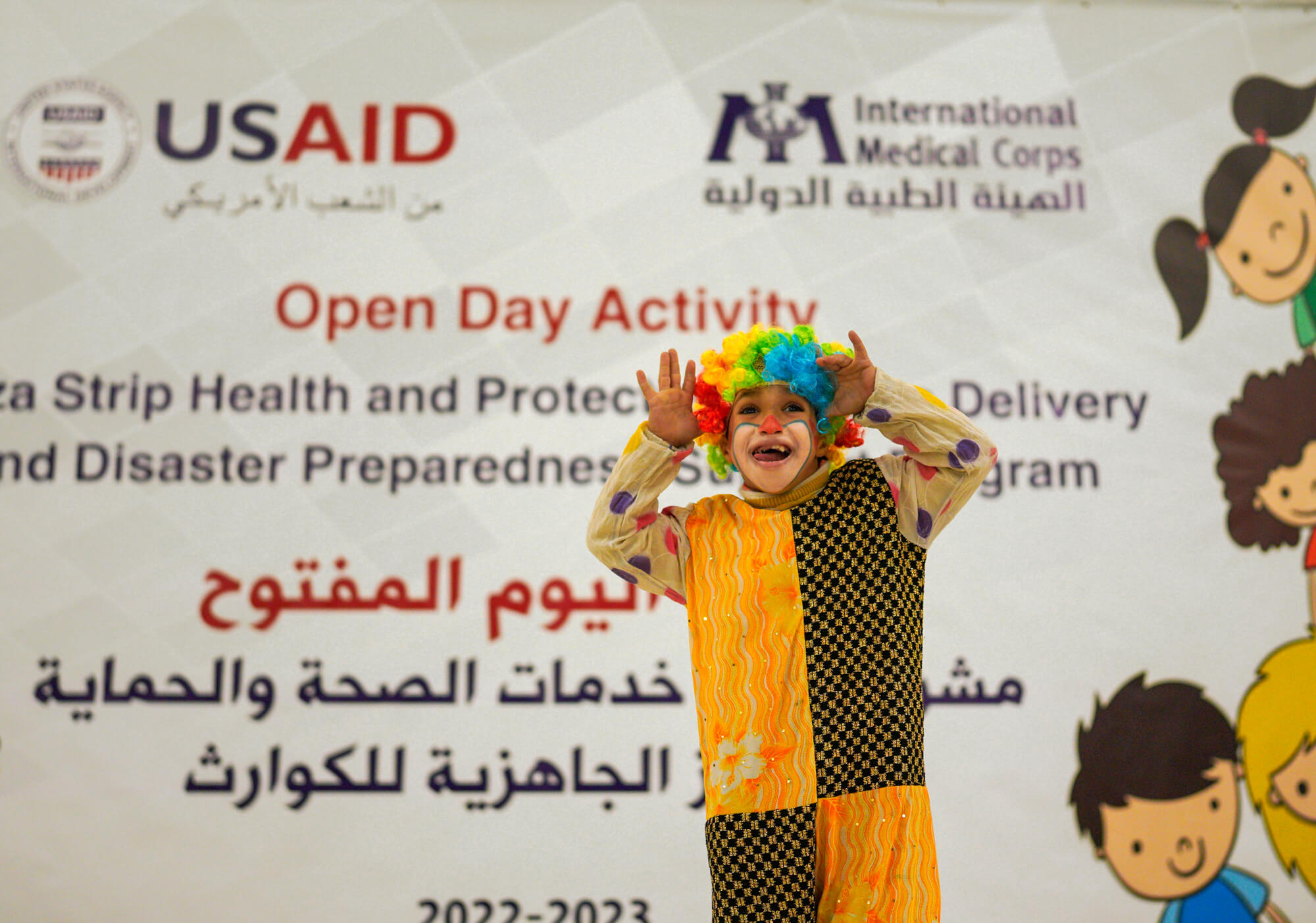 Following this intervention, there has been a significant improvement in Aliyah's mood and a reduction in her bedwetting episodes. "Addressing the issue of bedwetting, along with Aliyah's complicated domestic circumstances, posed a significant challenge," says Solutan. "But both Aliyah and her mother showed a willingness and cooperation to improve their situation, and together they have achieved notable progress."
Huda, too, benefited from our CP services. She met with CP Case Manager Eman Hassouna, who enrolled her in structured PSS sessions and engaged her in stress-management activities, such as drawing and playing. The CP team also organized structural parenting sessions for Huda's family members, encouraging her siblings to stop mocking her and instead recognize and celebrate any progress she made in reducing the frequency of bedwetting. The CP team also supported Huda's mother, who was experiencing high stress due to her daughter's condition. They enrolled her in our MHPSS program, where she learned to manage her stress more effectively.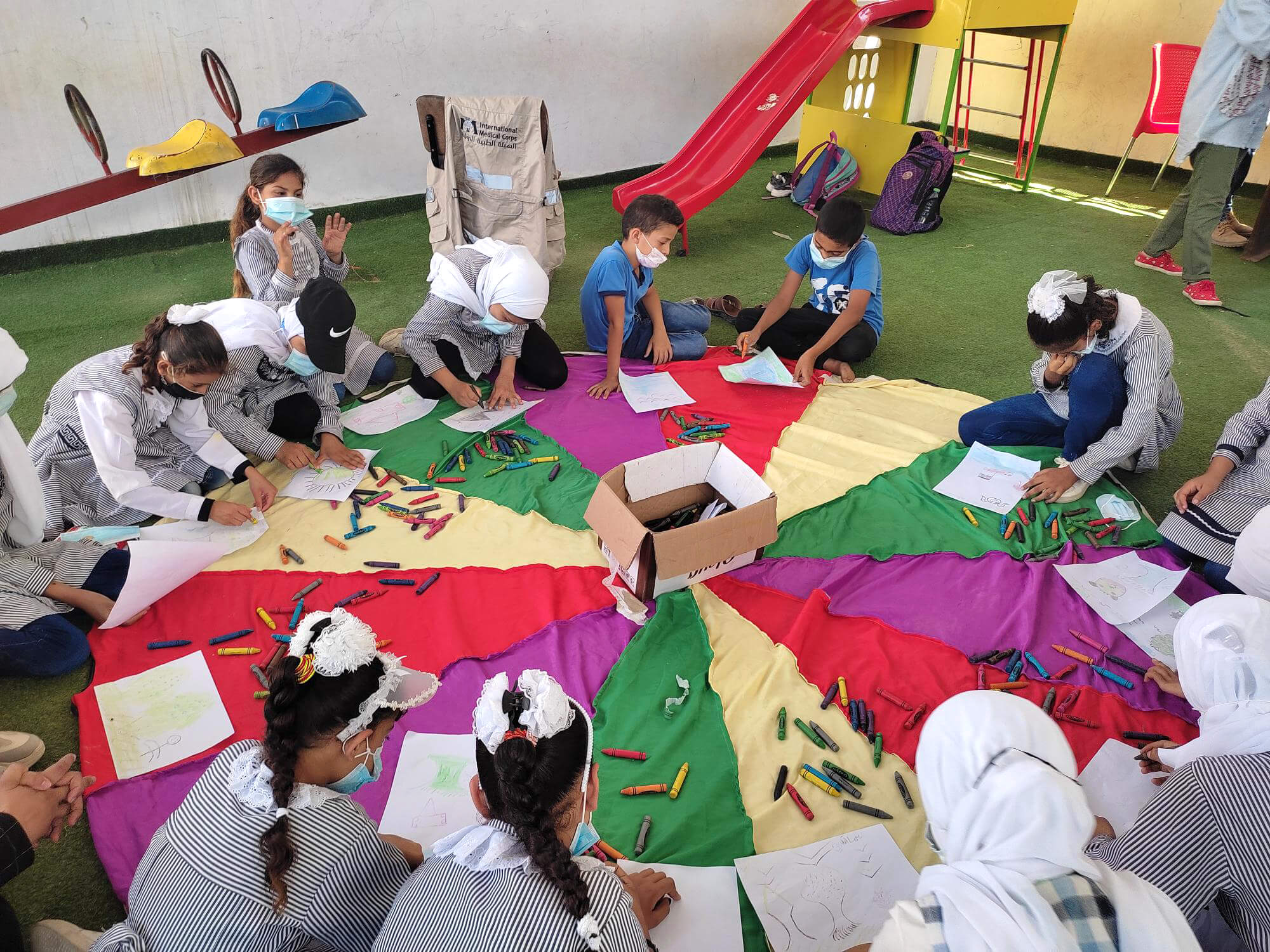 After two months of intervention, Huda showed marked improvement in her well-being. Her bedwetting incidents and fear of darkness decreased. She began to express herself more openly and discovered newfound self-confidence. Her mother, too, is more open to helping her. "I now understand how to support my daughter," she says. "I listen to her attentively and no longer feel overwhelmed if I have to clean up after her."
With the support of our CP programming, Huda is a happier child. "I feel at ease because my siblings have started treating me with love and respect," she says. "My mother's affection for me has grown, and she no longer gets upset with me for wetting the bed on rare occasions."
Our CP services have helped millions of children, in Gaza and globally, find hope when everything else seems to be lost. In the first quarter of 2023, we have helped almost 40,000 people, while during the same period we trained about 1,600 people in CP topics. Our team in Gaza involves the community by providing CP services in safe spaces within local organizations. This enables us to help these organizations build staff capacity, raise awareness and train volunteers who provide prevention and response services to children experiencing distress, violence, abuse or neglect.
Learn more about International Medical Corps Child Protection services.
*Names have been changed to protect identities.