Even as many parts of the world witness overproduction of food and deal with the side effects of obesity, about 3 million children every year die due to an acute lack of food. Many millions more face stunting—a permanent condition that inhibits the physical and cognitive growth of a child.
One of the places where children face severe food insecurity is Cameroon's Far North Region. The region lies in the Lake Chad Basin, a part of the world struggling with a long-term food crisis.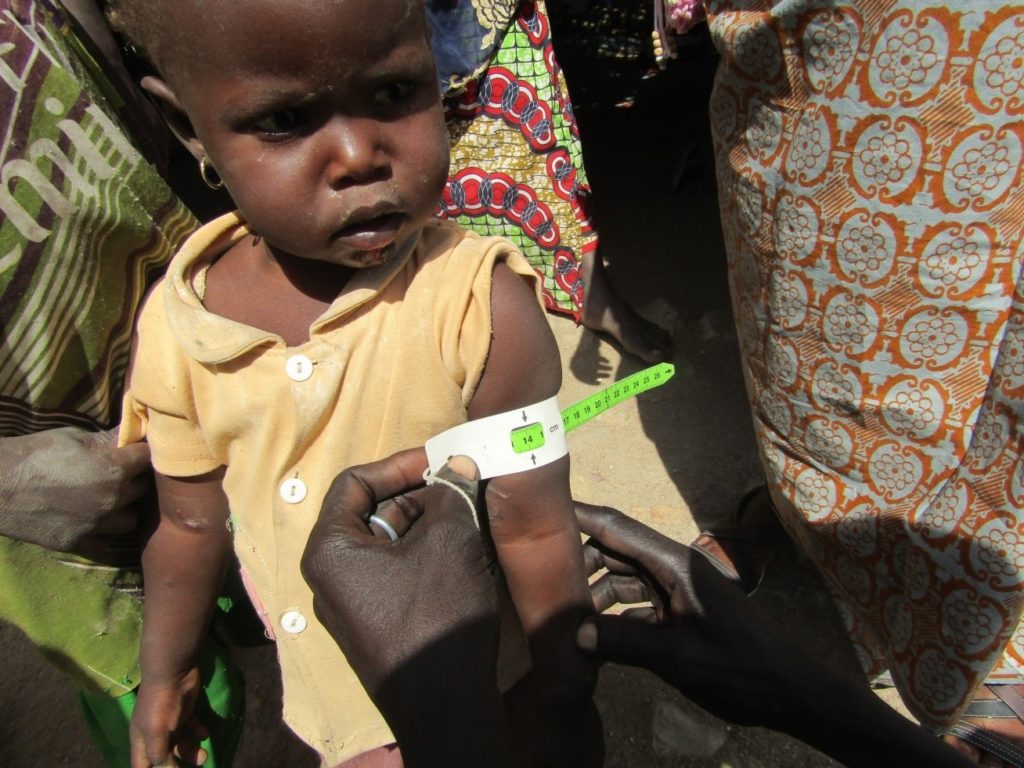 Though the world saw a decrease in food insecurity in and around the Lake Chad Basin from 2017 to 2018, many agriculturally dependent parts of the world will soon enter the "lean season"—a part of the year with limited harvest due to lack of rainfall, arid land or a colder weather. Regardless of the underlying factors, the result is always daunting: no or little food. Families will need aid simply to survive.
Supported by the European Civil Protection and Humanitarian Aid Operations (ECHO), International Medical Corps is on the ground in northern Cameroon, providing nutrition and other humanitarian assistance to communities in need.
International Medical Corps' response to the food crisis that is haunting children in Cameroon and other countries consists of three main components: we train community health workers; they screen for at-risk children who suffer from under- or malnourishment; we refer and treat when needed and provide education for parents and other caretakers about young-child feeding.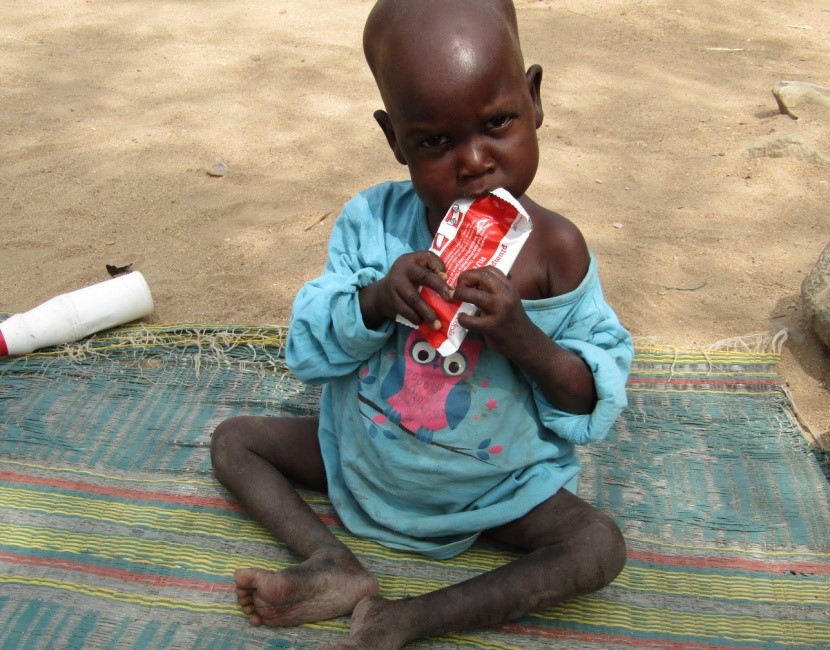 On a recent assignment in Cameroon's Far North Region, International Medical Corps' team met with Pauline, mother of Ndoudama—a three-year-old girl who recently recovered from severe acute malnutrition.
Pauline told the team about her daughter's illness and about how, after receiving advice from a community health worker, Pauline brought her daughter to International Medical Corps' treatment center in the city of Mokolo. It took close to two months, but the young girl no longer suffers from malnutrition. When asked how the assistance helped her, Pauline told the team:
The health center and the community health workers in our village help keep our children healthy. I now advise my sisters on the need to bring their children to the hospital when they are sick so they do not find themselves in the same state as my daughter.
Good nutrition lies at the heart of a child's health, development—and survival. Proper nutrition from day one will do more than save a child's life; it helps her grow, learn and contribute to society while fostering resilience to diseases and other health problems. With ECHO's support, International Medical Corps is helping children to survive—and thrive.