In a rural district of central Zimbabwe, International Medical Corps recently broke ground on a small but innovative project that is part of a far larger United Nations-backed effort to reduce the number of women who die each year in childbirth—mainly due to easily preventable causes.
In 1990, that number topped half a million. But in the 25 years that followed, maternal mortality dropped by more than 40%, thanks in part to focused efforts led by the World Health Organization and supported by the global community of nations. The decline was viewed as progress, but nowhere near enough. With the global average at more than 200 maternal deaths per 100,000 live births, the ratio is still unacceptably high.
International Medical Corps' maternal and newborn-child healthcare programs during that period—including midwife training in African and Asian countries that have some of the world's highest rates of maternal mortality—have had a significant impact in achieving the progress that was made. Today, we remain deeply involved in many of the most challenging countries, committed to the principle of safe childbirth.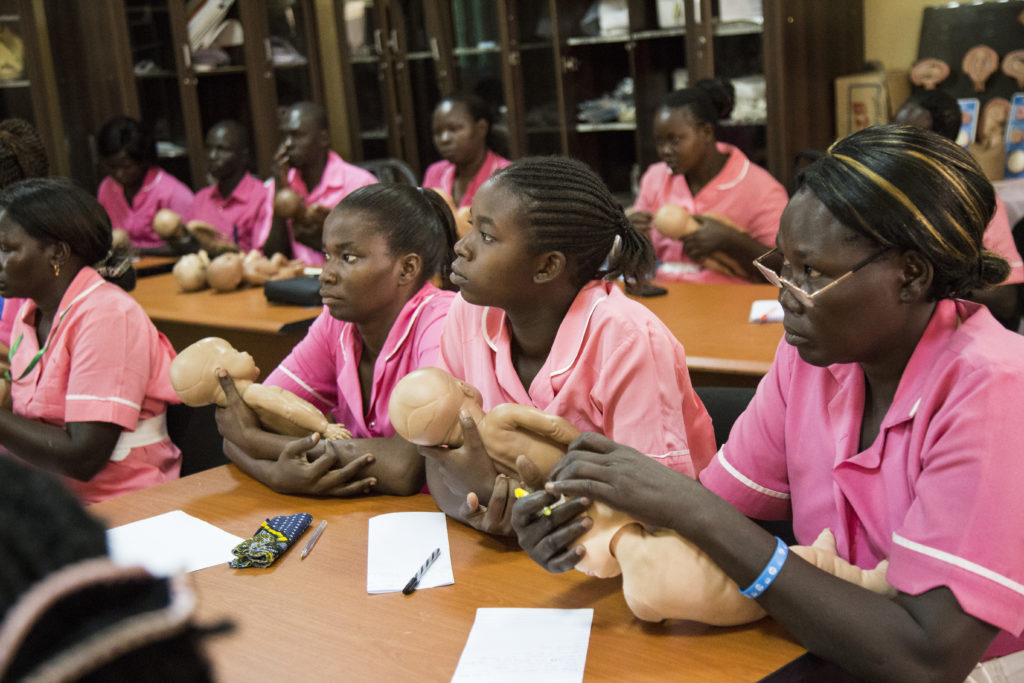 We also remain focused on achieving an even more ambitious goal agreed to by United Nations member states in 2016: to cut the global ratio of maternal mortality to 70 per 100,000 live births by 2030. The disparity among nations remains great, with maternal mortality in some industrialized countries as low as three per 100,000 births, while in several nations of sub-Saharan Africa the ratio remains above 800 per 100,000 births. In Sierra Leone, it stands at more than 1,000—the highest in the world.
Launched in May, International Medical Corps' Zimbabwe project uses an idea relatively new to both Zimbabwe and elsewhere in sub-Saharan Africa: Maternal Waiting Homes, also called Waiting Mothers Shelters. We will build and furnish three eight-bed shelters, at or near existing health centers, where expectant mothers can come before and after giving birth to receive skilled care and advice provided by nurses and midwives. In case of complications during the birth, skilled obstetrics care is close by.
Women and children's health specialists say that seeking help early will help expectant mothers, who frequently decide too late to seek and receive critical care. Such delays are a significant cause of maternal death during childbirth. While waiting for their delivery, the mothers-to-be will learn about nutrition and infant and young-child feeding practices.
Under the terms of the privately financed project, International Medical Corps will also train 30 Ministry of Health and Child Care staff members associated with health centers in the Nkayi administrative district of Zimbabwe's Matabeleland North Province. Those trained will use their knowledge to teach mothers and caregivers the basics of breastfeeding, and of good nutrition once complementary feeding begins. To increase the project's impact, the newly trained ministry staff will in turn train 170 local community health workers, who will pass this nutrition and breastfeeding knowledge to mothers and caregivers in their communities.
The project's initial goal is to help bring the global average rate of maternal deaths below 200 per 100,000 births, on its way toward 70. So far, progress has been uneven, with East Asian countries achieving a 72% decline since 1990 while rates in sub-Saharan Africa remain stubbornly high. International Medical Corps currently works in eight of the 10 African nations with the highest maternal mortality ratios, including South Sudan, Central African Republic and Chad.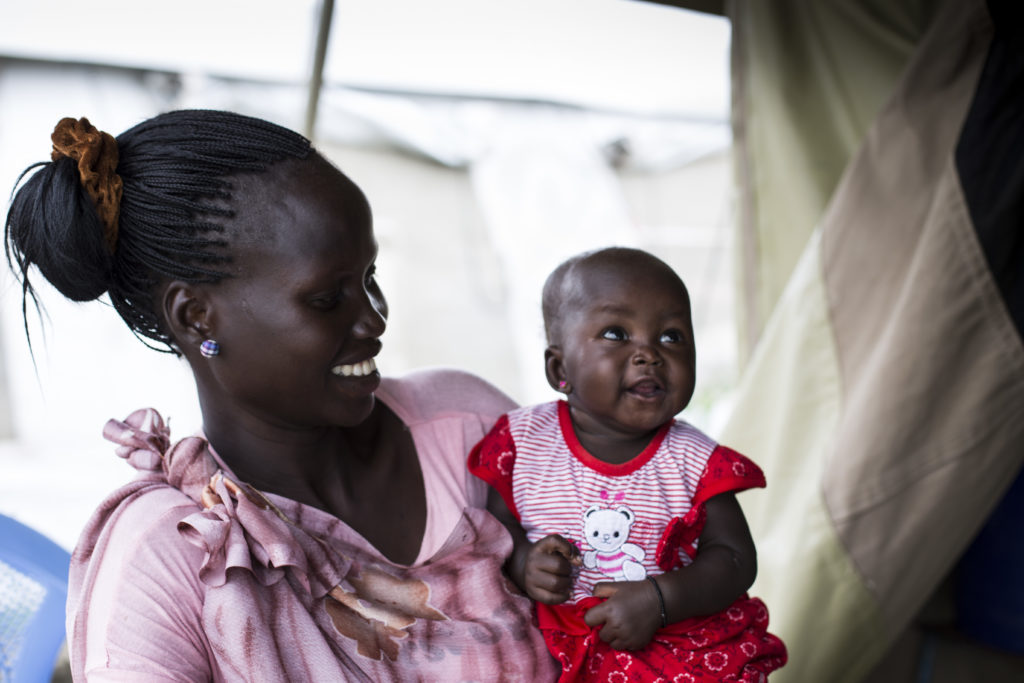 In South Sudan, we have supported three midwifery schools, which so far have produced more than 500 graduates. Several of our primary and secondary health facilities now also provide emergency obstetric care. An especially dramatic example of such care occurred three years ago, when a pitched battle between warring groups in the country's civil war broke out at a UN protection camp in the northern town of Malakal. On a night when 18 people died in the fighting, an International Medical Corps OB/GYN helped bring new life into the world, helping a local woman to deliver a healthy baby girl using a hastily-converted shipping container as a steel-protected delivery room.
"We did the only thing we could do," the team's medical coordinator, Dr. Jean Umurungi, later explained. "We improvised and put a delivery bed into the container."
The mother said her main worry was that the fighting would get even closer.
"I just kept thinking about having a normal delivery," she said.
In the Central African Republic, where maternal mortality is so high that some consider childbirth a life-threatening experience, International Medical Corps staff at the Bambari Hospital helped nearly 7,300 women deliver babies safely in 2018.
We also have played an important part in reducing maternal deaths outside Africa. In Afghanistan, for example, we helped lower maternal mortality rates from 1,340 per 100,000 live births in 1990 to 327 per 100,000 in 2015. That effort included community midwifery and community nursing education programs that ran for more than a decade, producing more than 2,000 trained midwives who have worked in some the country's most remote provinces—including Nuristan and Paktika, where skilled maternal healthcare had previously been either rare or non-existent.