In late summer 1992, as New York City-based artist Jolie Stahl was about to give birth to her first child, news headlines were dominated with images of the famine and civil war ravaging a population halfway across the globe in Somalia. Staring at the harrowing images of mass starvation on television, Jolie could not reconcile the yawning abyss between the privileged life that her child would inherit and the lives of Somalian babies dying due to circumstances wildly beyond their control.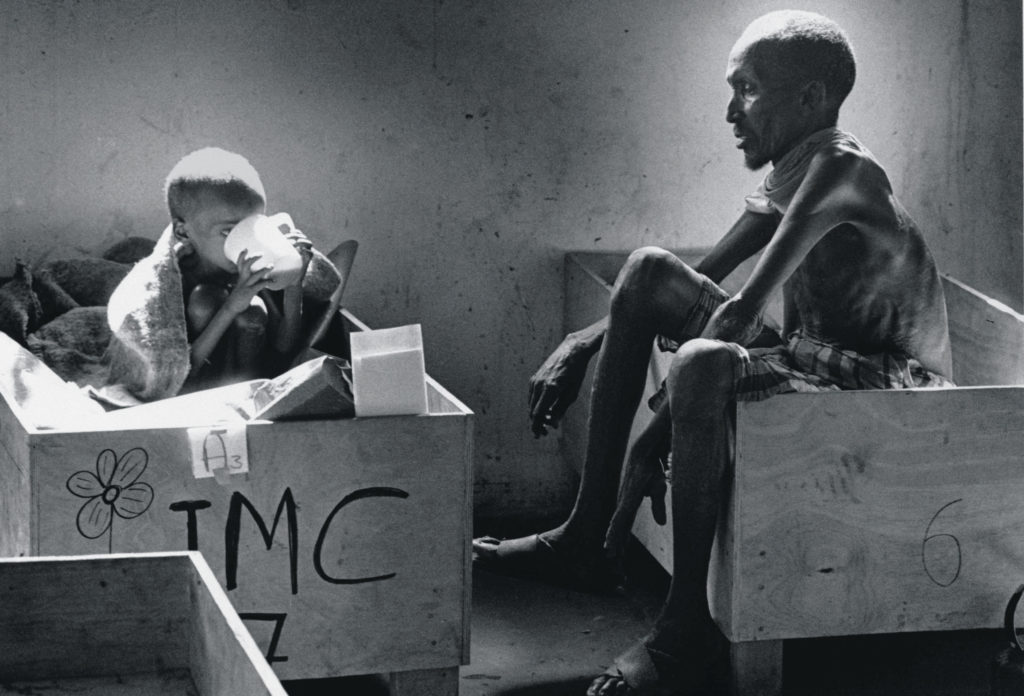 Meanwhile, a small group of doctors and nurses from International Medical Corps, led by its young CEO Nancy Aossey, were risking their lives daily, defying warring clans and young kids wielding AK-47s, to bring emergency assistance to the Somalians dying of starvation in the streets and alleyways of Mogadishu. International Medical Corps had been in Somalia for months trying desperately to sound the alarm about the unfolding crisis—until finally the New York Times broke the story and the world woke up to this nightmare.
Back at International Medical Corps' LA headquarters in September 1992, Nancy received a letter from two strangers, Jolie Stahl and her husband, Robert Dannin. They wrote of the world their child was being born into—a world of baffling disparity that cast lives of privilege and hardship with the confounding randomness of rolling dice. They enclosed a generous check, with the hope that if even one child's life in Somalia could be saved with the funds, their child would have a spiritual brother or sister on a continent far away—connected not by blood, but by their shared humanity.
"I still get shivers to this day—26 years later—every time I remember their letter," says Nancy. "It had such a profound impact on me." Jolie had written it after calculating the expense of giving birth in New York City—a series of doctor's appointments that accrued to roughly $11,000 at the time. Jolie remembers thinking, "If I get to have a healthy child, why don't I send that same amount of money to an organization that benefits children who don't have access to health care?"
Though she thought the letter was beautifully written, Nancy was most moved by the solidarity demonstrated in the letter with those working to save lives in the most extreme circumstances in forgotten corners of the world. She sent it to International Medical Corps' field offices in Somalia, where the staff felt Jolie's deep compassion reverberate across the ocean. Later that fall, on a trip to New York City, Nancy visited Jolie and held the newborn girl in her arms. This cemented a lifelong friendship between the two women, united for a purpose greater than themselves.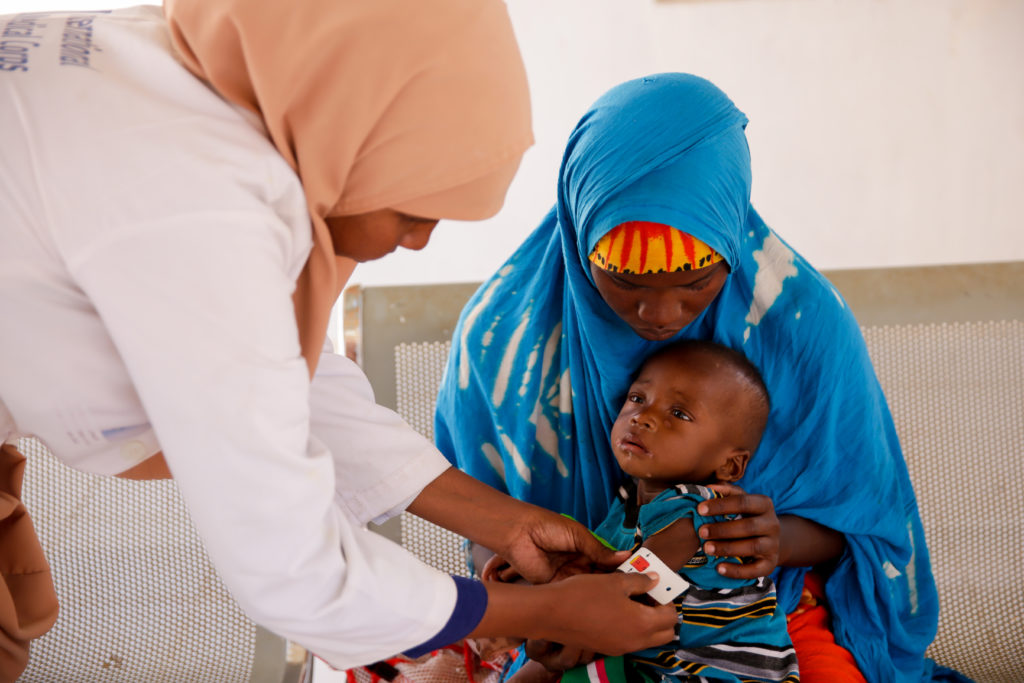 For the past 26 years, Jolie has been an avid supporter of International Medical Corps, even serving on its board for many years. "There's just something about Nancy. She is absolutely dogged in her dedication to relieve suffering," says Jolie, who appreciates the founding values woven into the organization's mission—namely, training local people to be their own first responders, going into the most dire situations to reach those most in need, and staying above the political fray to focus on the work that needs to be done to save lives.
Today, Jolie reflects on the world her daughter is navigating as a young adult: "I can't even imagine what she faces." But while her daughter is "very much her own person" with unique and evolving interests and passions, Jolie's most important lesson for her has remained consistent:
"If you have privilege, you have an obligation to share it. Relieving pain is a privilege and an obligation."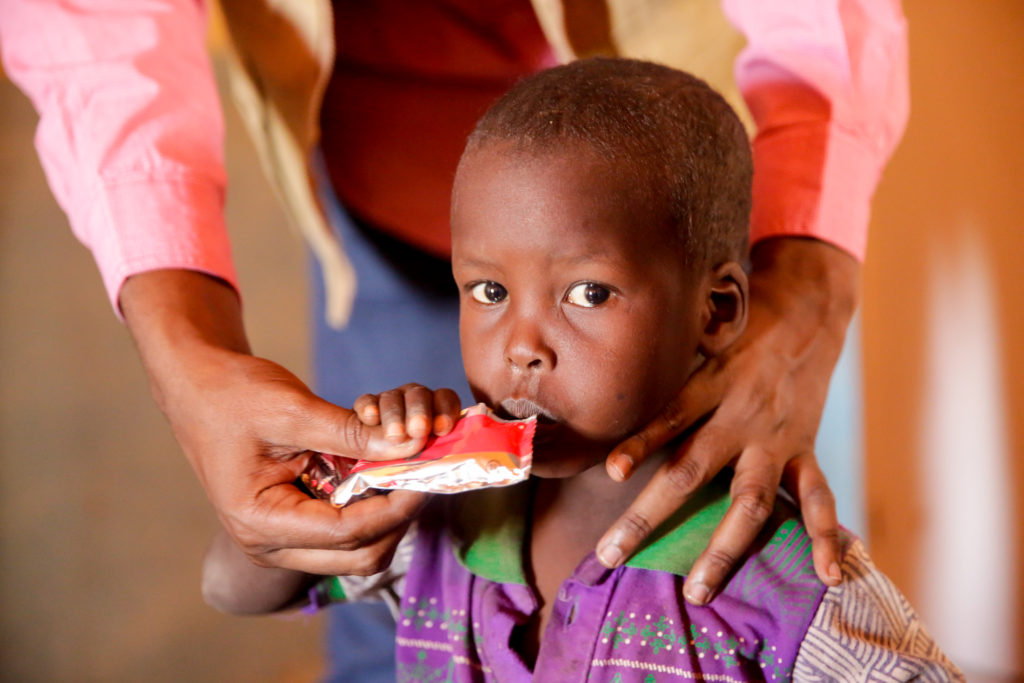 Following decades of contributing exclusively to International Medical Corps projects in Africa, Jolie recently established the Jolie Stahl Emergency Response Fund, after realizing that what the relief organization most desperately needs in "these extremely troubling times" is unrestricted funding. Such funding gives International Medical Corps the ability to respond anywhere, at any time, rather than having to wait to raise funds after an emergency has already hit, with lives hanging in the balance. "What I've seen is, it doesn't take much to make a huge impact when you give unrestricted money," says Jolie. "And I wanted to be able to give Nancy and International Medical Corps the freedom to make that huge impact."
"Jolie understands our need for flexibility. She knows that funding gaps are one of our biggest challenges as we strive to reach those who are truly the hardest-hit," says Nancy. "Since that memorable day when I first met her and her family, I remain struck by her extraordinary empathy and compassion. Through her emergency response fund, she turns her deep feelings into concrete action."
In contrast to specific grants or funding raised for a particular emergency or region, unrestricted funds help cover massive gaps in healthcare, of which there are many across the globe. For example, in Afghanistan, International Medical Corps used $160,000 of unrestricted contributions to continue maternal and child health services after grant funds ran out, as well as train local midwives.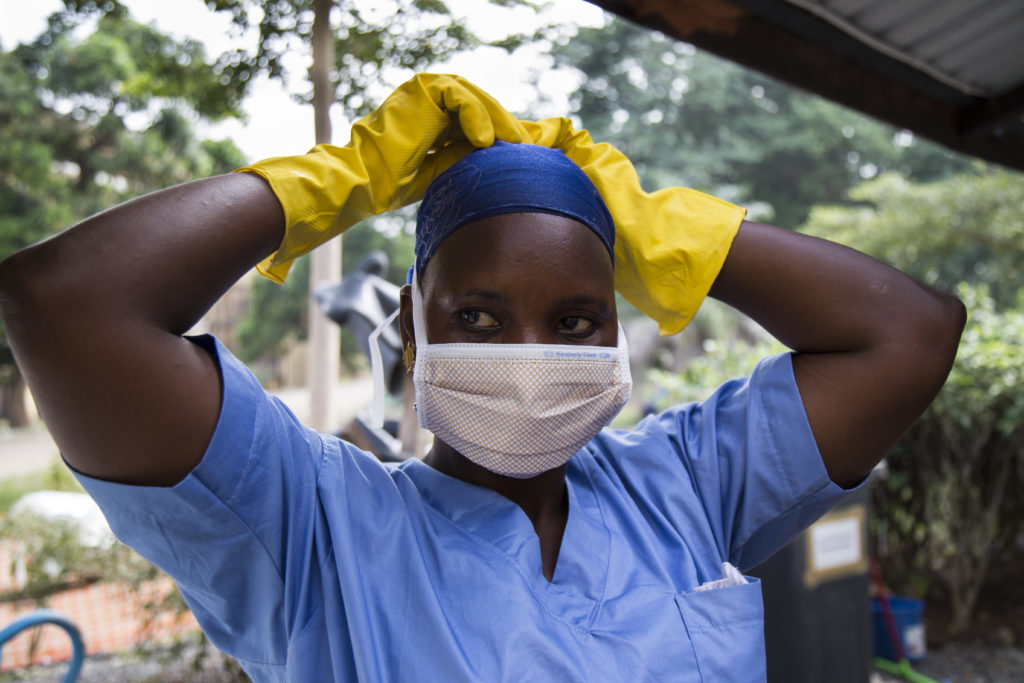 "The world today is challenging," says Jolie. "So if I can help solve the Ebola crisis in the Democratic Republic of Congo with my donation, so that families don't have to be separated by this terrible disease—let me go to the front of the line."
---
To join Jolie at the front of the line in solidarity with those on the front lines, donate to the Jolie Stahl Emergency Response Fund today. Your contribution helps International Medical Corps be ready for disaster anywhere, anytime, to meet those most in need.