Meet 12-year-old Blend, a junior community health worker (CHW) with International Medical Corps in Darashakran refugee camp just outside Erbil, Iraq. Blend went through a two-day training on healthy habits and diseases that are common in the camp so that he could then share that information with his peers.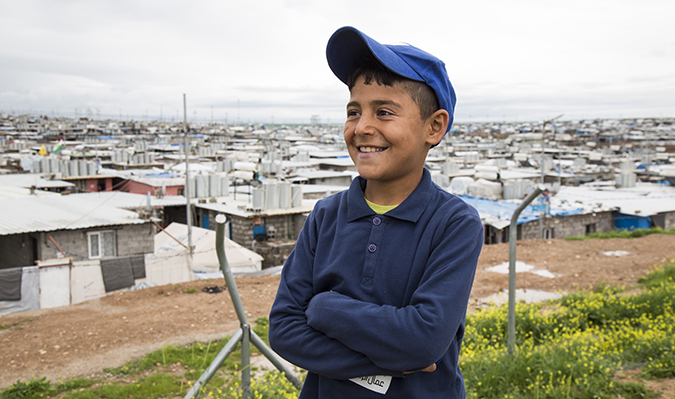 "I love to teach others how to prevent disease," he says, adding that his friends are excited and happy for him. "Any time they see me with the International Medical Corps team, they ask me about what I learned."
Reflecting on life in Syria, Blend says, "I miss my friends the most. Also, here there is no garden or trees. We had a very large house with a garden."
Ten-year-old Resala is a junior CHW with International Medical Corps in Kabarto camp, just outside of Dohuk, a city in the Kurdistan region of northern Iraq. When asked what she wants to be when she grows up, she replies, "I want to be a doctor to cure people of diseases."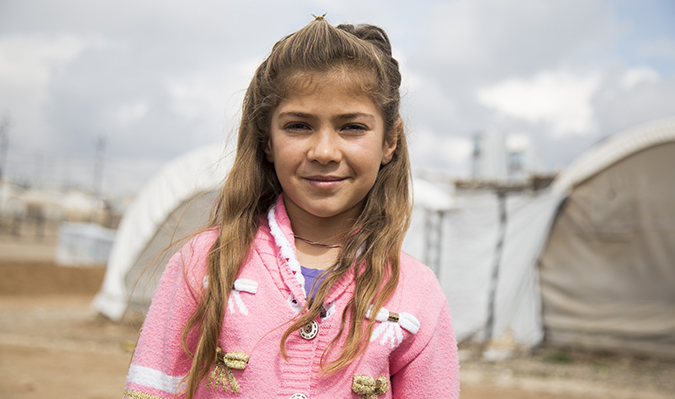 Resala and her family are Yazidi and narrowly escaped when ISIL attacked their home near Sinjar, Iraq on August 3, 2014. Today, she is back in school and takes her work as a junior CHW seriously, encouraging her friends to practice good hygiene so that they can stay healthy.
Twelve-year-old Hussain is also a junior CHW in Kabarto camp. Like Resala and most of the 28,000 displaced people in Kabarto, Hussain is Yazidi and fled his home when ISIL sieged Sinjar and the surrounding area. They sought refuge on a nearby mountain range where they spent a week with little food, water, or shelter alongside thousands of other displaced families.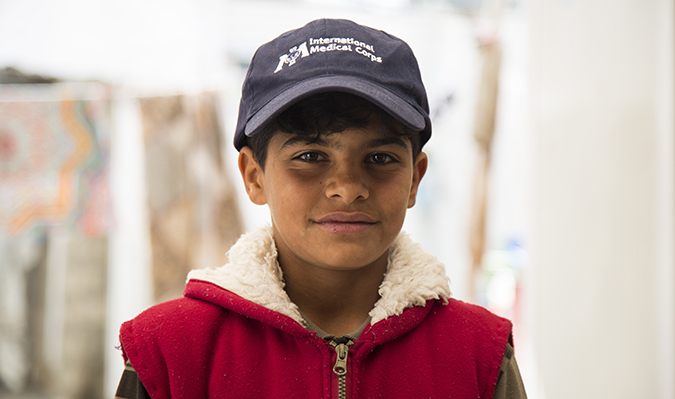 In Kabarto camp, Hussain works with Resala as a junior CHW. They use songs, skits, and even comic books to share health messages with other children. Their work is part of a wider effort to improve community health in displacement camps across northern Iraq through CHWs, who go door to door sharing health information and connecting families to International Medical Corps' primary and mental health care services.
Hussain's favorite subject is geography and he hopes to be a pilot someday. "I want to see all of the world," he says.
Share the stories of Blend, Resala and Hussain to raise awareness about how training helps save lives, and creates sustainable solutions for health and well-being in communities around the world. When you share you're helping us make sure that the people we serve have access to medical relief, supplies and training when they need it most.