Since 1991, organisations around the world have held 16 Days of Activism Against Gender-Based Violence (GBV) between November 25 to December 10 each year. The theme for this year's campaign was "UNITE! Activism to End Violence Against Women and Girls."
At International Medical Corps, the 16 Days campaign marked a time for our teams to celebrate their accomplishments, as well as engage with the community and raise awareness around GBV, which is a term used to describe harmful acts perpetrated against a person based on socially ascribed differences between males and females. The term also highlights how gender discrimination makes women and girls vulnerable to various forms of violence: early/forced marriage, female genital cutting, sexual harassment, domestic violence, deprivation of inheritance and property, sexual assault and rape. International Medical Corps works with communities to address these risks, and to combat beliefs and practices that perpetuate violence against women and girls. We also are leaders in the delivery of quality, focused support services for survivors of GBV.
Ethiopia
The Ethiopia GBV team held an event in Debere Berhan to raise awareness about violence against women and girls. About 500 people attended the event, which included activities such as a quiz competition.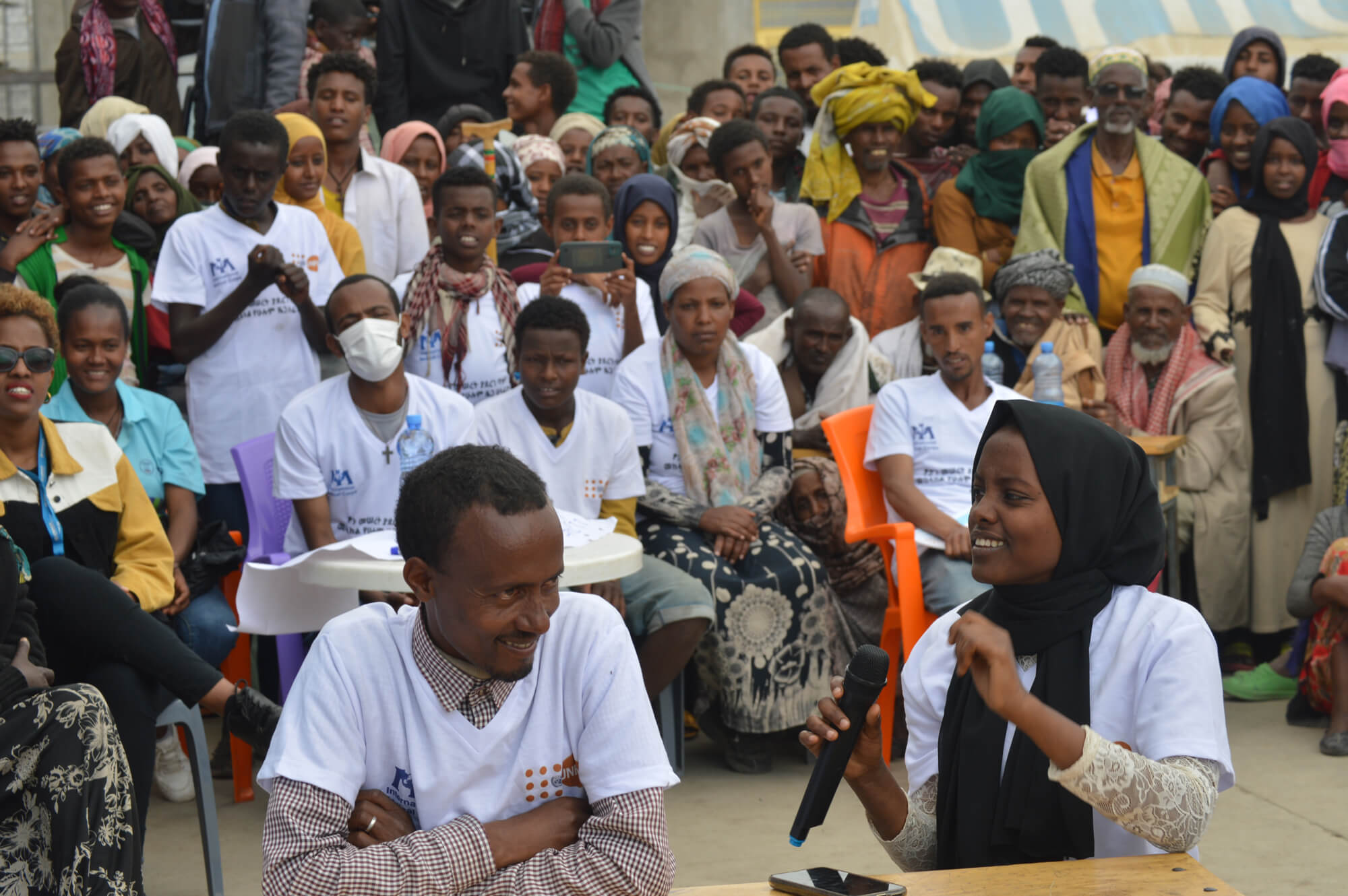 Gaza
This year, our Gaza team called on stakeholders to support the rights of women and girls to live without violence. The team held a celebration that began with welcome remarks from Country Program Coordinator Ghada Zahran and GBV Manager Nadeen Redisi. Staff members presented GBV-related scenarios in their work and communities, and shared stories and experiences related to GBV.
Jordan
International Medical Corps' Child Protection team in Jordan, working with UNHCR, UNFPA, Plan International and the GBV Sub-working Group, organized an event to mark the campaign. The event included a freeze mob to raise awareness of gender-based violence and child marriage. The video below depicts Child Protection Counsellor Bilal Al Rantese (in the black coat) singing a traditional song that translates as, "My pain is closing the windows of my chest, and who can stop it? I look like a bird with broken wings. How can I fly so far? If I give my pain to the rocks, the rocks will grieve my pain." The song describes the pain a child experiences when she is forced into a marriage while she is still in school. The woman sitting on the floor uses a traditional tool that was used to grind coffee in the Middle East during ancient times. The hard-hitting rhythm of the grinder symbolises the mother's helplessness as she is forced to stay quiet and carry on with her work while her daughter is forced into child marriage.
Nigeria
During the campaign, GBV teams in Nigeria held mass education sessions and focus group discussions on topics that included the importance of reporting rape cases within 72 hours. Through these sessions, the teams hoped to gather information that would help them figure out how to end violence against women and girls in their communities, and how to support survivors who have experienced all forms of GBV.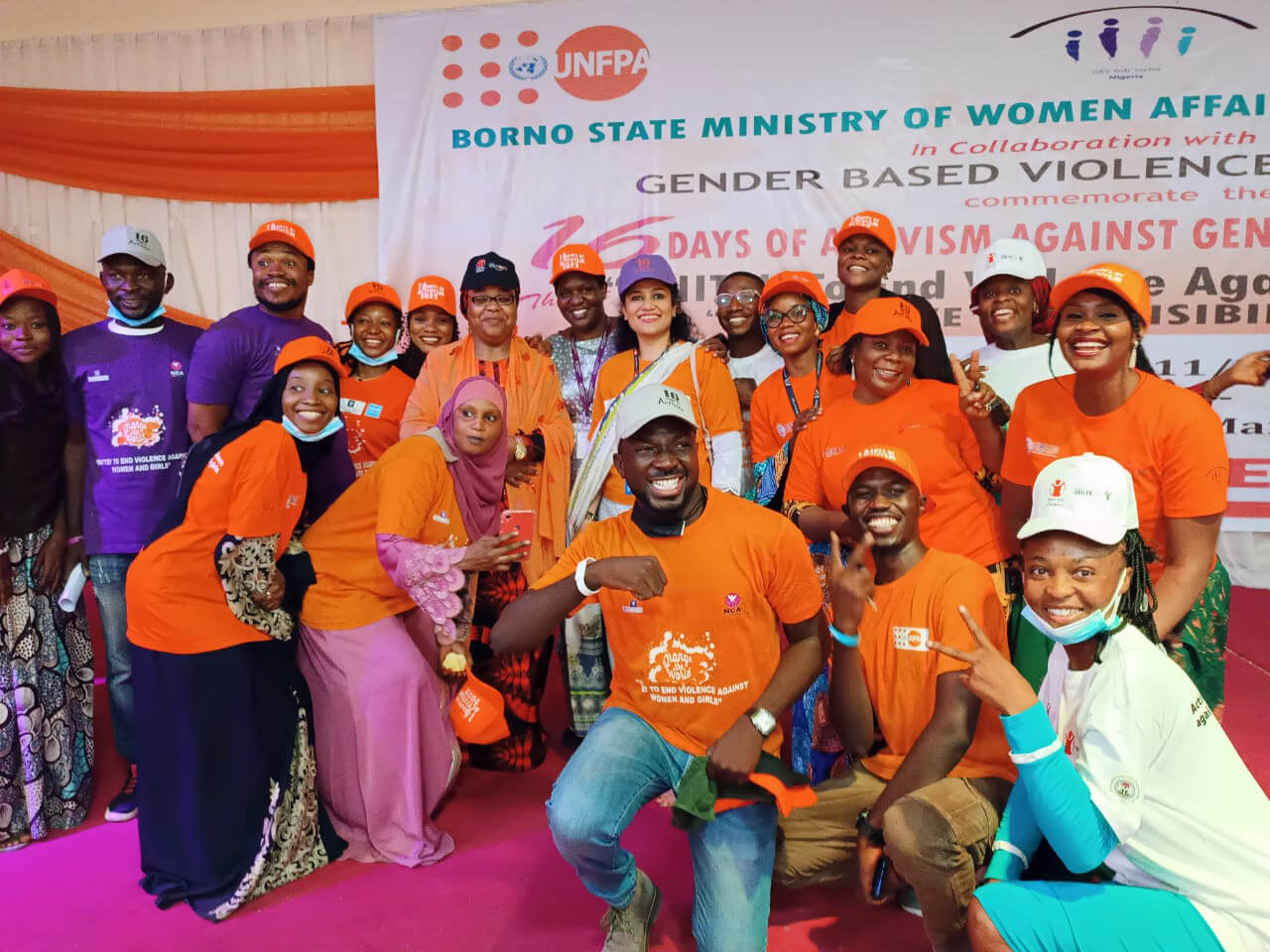 Pakistan
More than 50 people, including staff and stakeholders, attended an event our team organised in the city of Chakdara. The goal of the event was to enhance the resilience of Afghan refugee women and to help them empower themselves. Participants made and shared pledges, worked in groups, gave presentations about the challenges they face in implementing GBV, mental health and psychosocial support activities, and discussed how to overcome those challenges.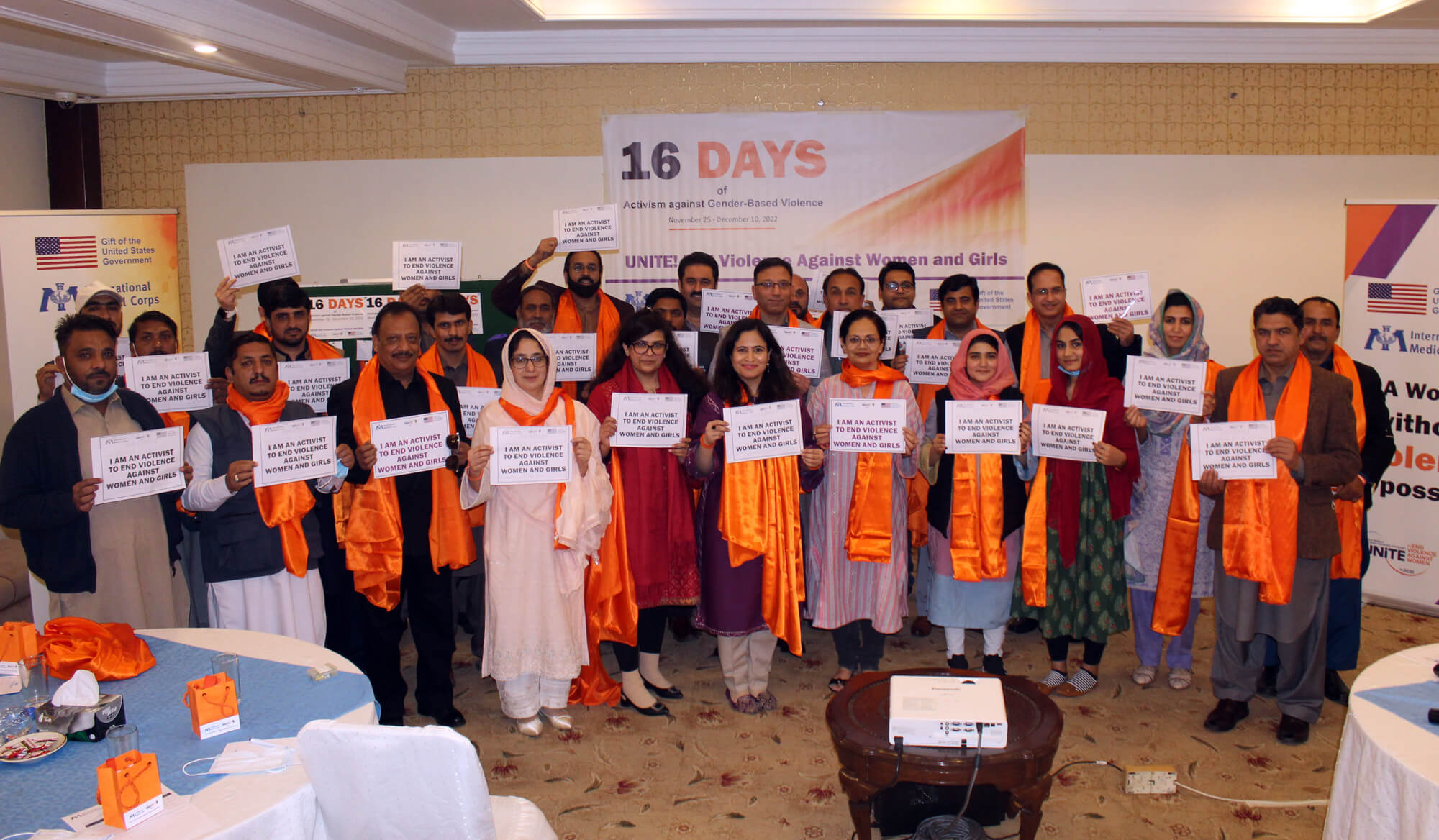 Somalia
In recognition of the campaign, our Somalia team organized celebrations in Jowhar where participants discussed the issues that affect women and girls in their community, and created placards with messages advocating for an end to GBV. District Women's Association representative Fahma Adow Mahamed spoke, encouraging women to advocate for their own rights and help stop GBV.