My name is Kenyi Friday Lodu. I am 25 years old. I was born in Kajo Keji County, south of South Sudan's capital of Juba. Due to fighting in South Sudan, I grew up in neighboring Uganda until the age of 14 before returning to my home country in 2005. I lost my father in 2010 and my siblings and I have had to struggle to earn a living since.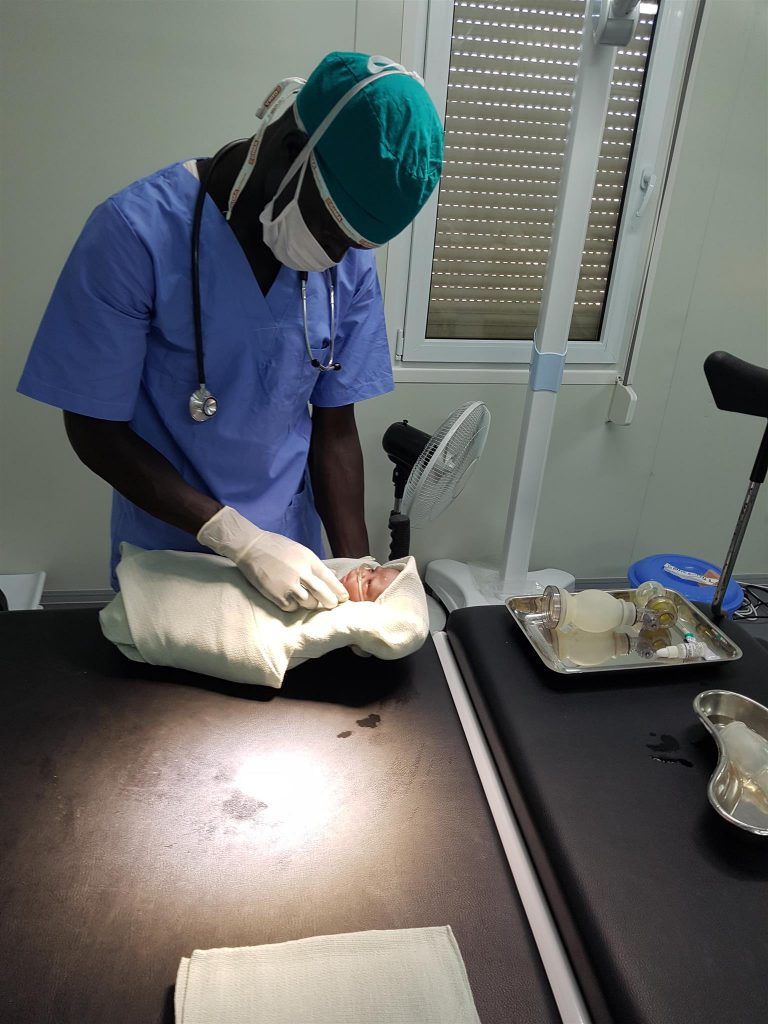 In 2013, I joined the Kajo Keji Health Training Institute for an International Medical Corps midwifery program. Throughout the program, I received training on basic and comprehensive emergency obstetric and newborn care, clinical management for sexual assault survivors, and much more. After graduating with top grades in 2015, I applied for a midwife position with International Medical Corps.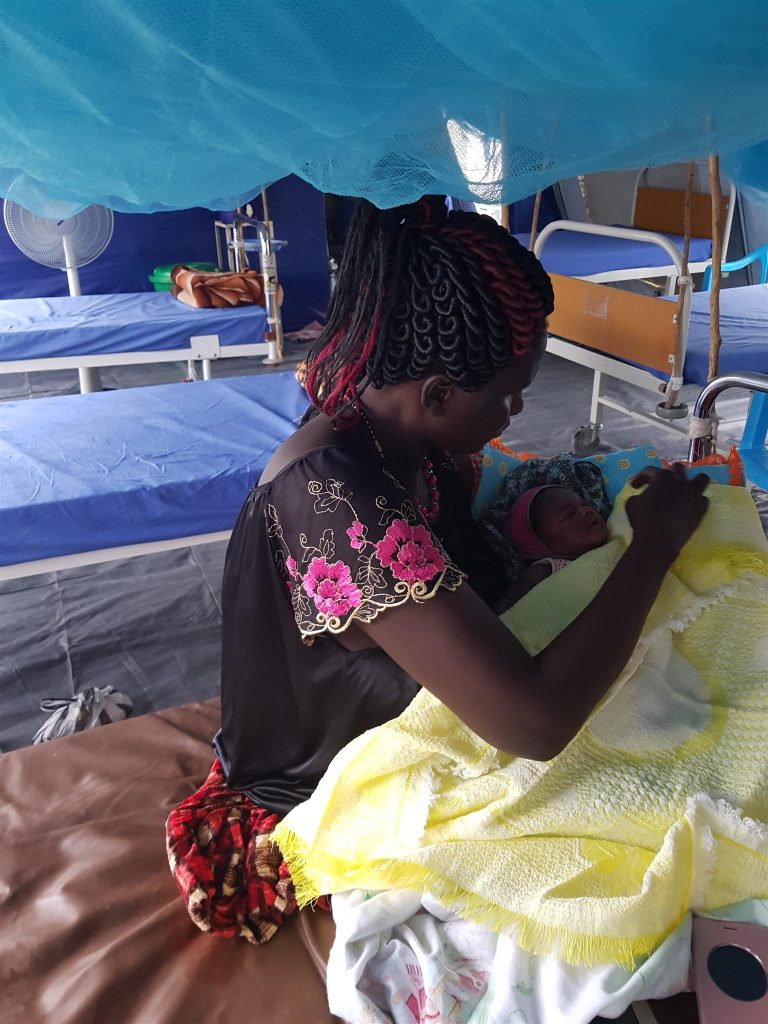 On a daily basis, I help provide: Antenatal and postnatal care; Safe delivery of babies; Management of eclampsia; Family planning services; Sexual and reproductive health services, including prevention of STDs and HIV/AIDS; Clinical management for rape survivors; Health education and awareness messages; Reproductive health training; Focus group discussion.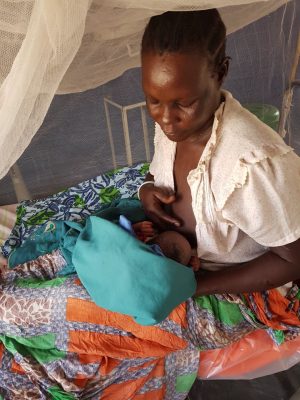 One of my patients, Sharah, traveled to our medical center from the village of Pigir in Upper Nile State. She was 8 months pregnant with her fourth child when I performed her general exam and found her baby to be in the breech presentation. I advised her to deliver in our facility, rather than at home as she had with her previous three children.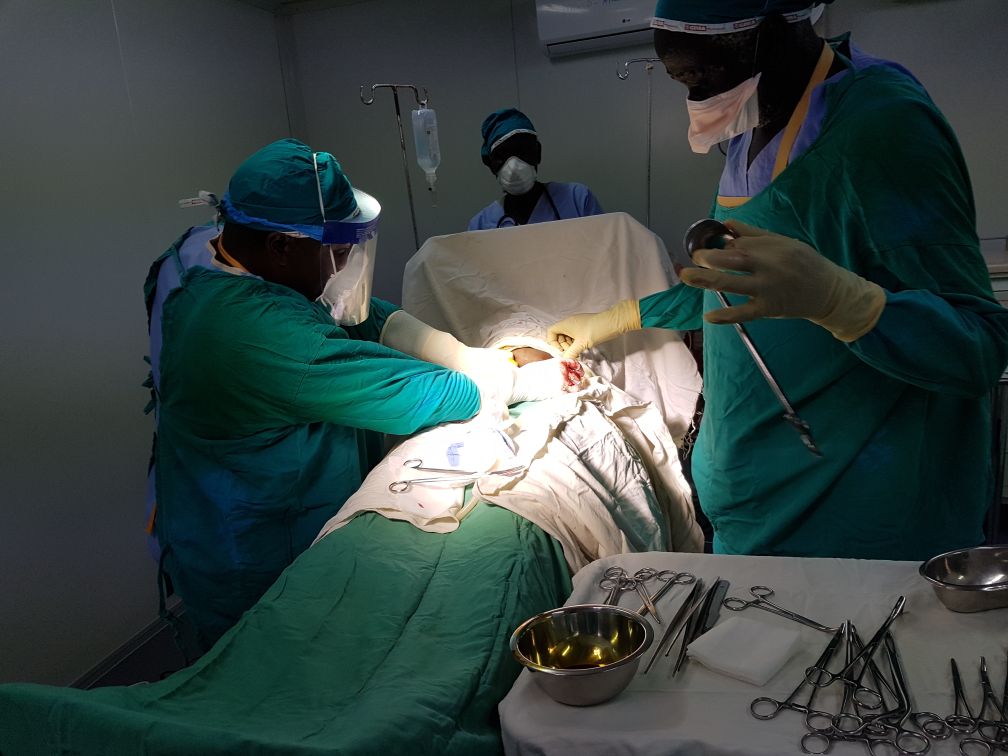 Her labor started around 1am, but did not progress far enough. One of our doctors performed a cesarean section to deliver Sharah's healthy baby boy in the International Medical Corps operating theater. I then gave Sharah postnatal information, such as the importance of immunization and exclusive breastfeeding, and the benefits of family planning.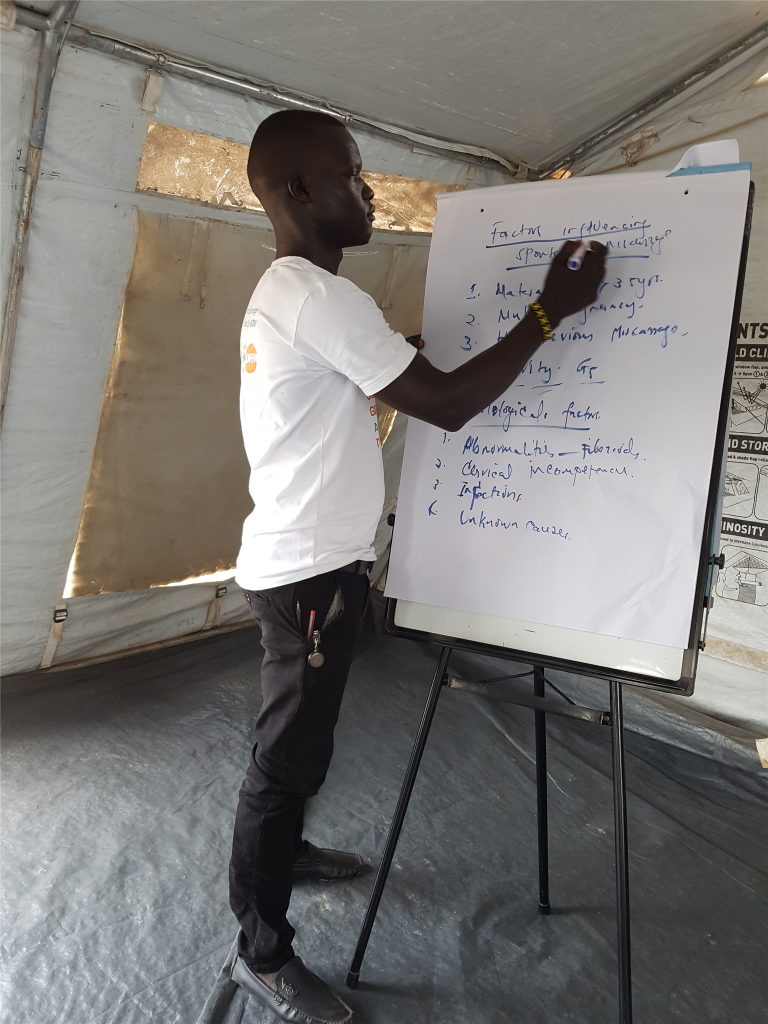 It is for women like Sharah that I do this work –supporting them through pregnancy, delivery and beyond. Working with International Medical Corps has also helped me provide for my mother and siblings, and pay their school tuition. I enjoy my job and plan to keep studying and training so that I can become a gynecologist and help many more women like Sharah.
With your help, we can do even more to help prevent the death of a mother or her child during childbirth & pregnancy. You can help make childbirth safer for mothers and their babies.