In Ethiopia, roughly half of the population lives with no access to clean water. This shortage, combined with poor sanitation and hygiene practices, creates major challenges just to maintain existing levels of public health—let alone improve them.
In hard-pressed rural areas, these challenges also erode the quality of primary and secondary education. Children frequently miss school, either because of illness linked to unsanitary conditions such as diarrhea, typhoid and severe skin rashes, or because they must spend long hours searching for water far from home. In such conditions, attendance for girls is usually lower because the task of collecting water tends to fall to them.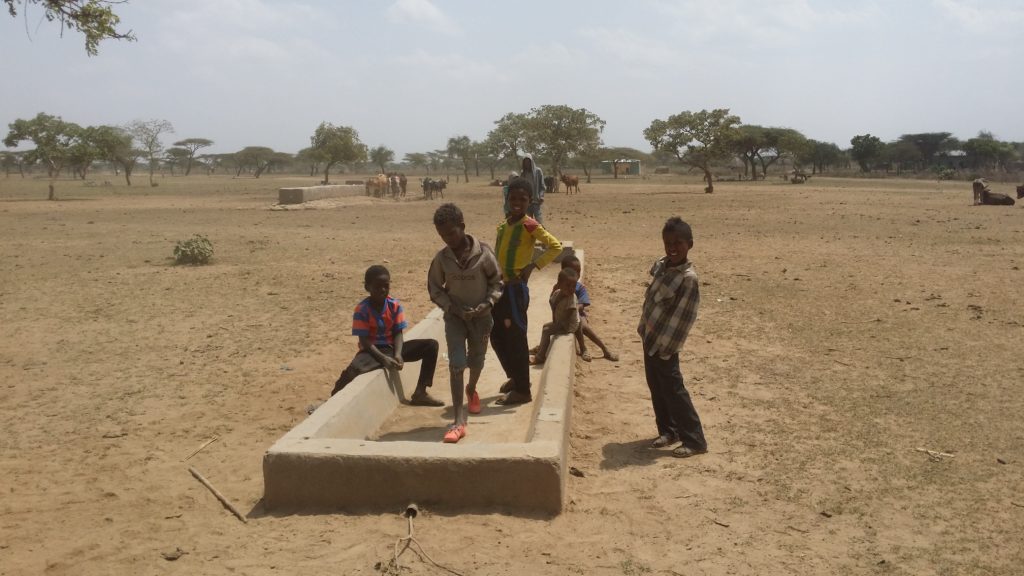 The lack of clean water and basic sanitation and hygiene facilities also leads to high turnover for teachers and health workers, especially in rural area where such shortages are most severe.
With more than a decade of experience providing humanitarian assistance to those residing in the Wolayita zone of the country's vast Southern Nations, Nationalities and Peoples Region (SNNPR), International Medical Corps became increasingly aware of the disproportionate effects of a shortage of safe drinking water on children living in remote "water-poor" areas.
With an eye toward supporting future generations at a critically important time of their lives, our teams proposed a water, sanitation and hygiene (WASH) program focused on bringing safe drinking water directly to 15 primary and secondary schools in two districts of Wolayita. The districts—Damot Pulasa and Boloso Sore—are known for their lack of access to clean water and the high rate of existing water systems that are either broken or derelict. Students would be the principle beneficiaries of the project, although residents in two villages in the area would also benefit.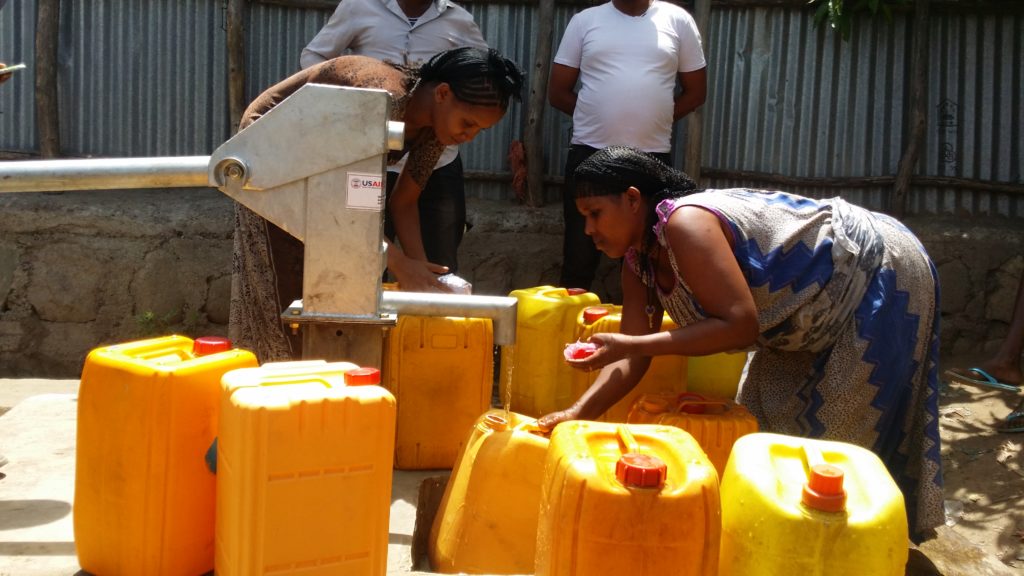 Between the autumn of 2017 and the first days of summer in 2018, International Medical Corps restored seven shallow-well water systems to service in the two districts, enabling each to provide safe water to a nearby targeted school. We also built new or expanded existing child-friendly water delivery points to serve students at eight nearby primary schools.
The results were immediate.
Life improved dramatically for the nearly 13,500 students attending the affected schools, as well as for the 3,000-plus residents of villages in the area who also began receiving safe water. (Large catchment areas, including many small settlements outside the villages, make the student population far larger than that of local villages.) Children who once routinely used school time to walk five or six hours, roundtrip, to find remote, unprotected sources of water miles away from home now found it only steps away from their school.
"Oh, we are really lucky this year," said 13-year-old Amsal Gadebo, standing with her classmates near the water-point at the Pulasa Bakala Primary School in the Damot Pulasa District, shortly after the point was opened. She said that she was part of a focus group that participated in the initial project planning, and later had a say where the water point should go, explaining, "we wanted to ensure it would be convenient for us."
Miles away, at the Ukera Primary School in neighboring Boloso Sore District, another 13-year-old student, Aregash Fikire, also expressed excitement about the new water point near her school. She said that she helped to establish a school WASH club, where students discuss hygiene and sanitation practices among themselves.
"We also received training how to keep the school classroom and grounds clean, as well as tend to our personal hygiene," she said. "We must do this regularly if we want to remain healthy."
To address sanitation and hygiene issues, International Medical Corps engaged some 200 community leaders in each district, communicating the importance of supporting and promoting good sanitation and hygiene practices. We distributed information on the issue and also established—or revived long-dormant—school hygiene and sanitation clubs. We also trained more than 80 community representatives from local WASH committees to manage the new and renovated systems.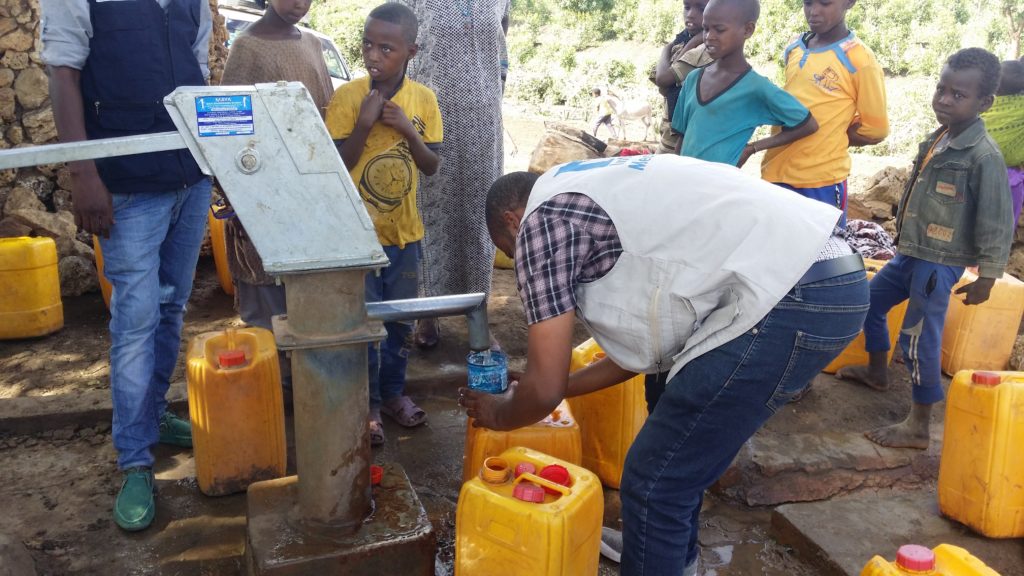 In addition, we trained local artisans about how to develop business plans for sanitation marketing, as part of efforts to end open defecation—a practice that has contaminated many sources of available water in the two districts and has forced community members to rely on a small number of deep boreholes for their water or to travel long distances to tap unpolluted water.
The WASH project is the latest in a series of humanitarian relief efforts that International Medical Corps has provided in Wolayita that have strengthened existing nutrition, primary healthcare and livelihoods services.
"It complements other work we done here," said Tigistu Kinfemichael, Senior WASH Program Manager for International Medical Corps in Ethiopia.
"We believe that our work to improve the quality of education for these students will have an important longer-term impact. It's important for their future."