Though the Tour de France is accounting for most of the headlines in the cycling world this month, a young American is embarking on a grand tour of his own—for a great cause. 17-year-old Nicolas Chien, freshly graduated from high school, will over the course of four weeks cross the North American continent, cycling almost 3,000 miles and climbing almost 100,000 feet, to raise money that will help people around the world served by International Medical Corps.
Nicolas has always been an athlete. He started young, playing soccer as a kid on local teams until his sister introduced him to track and field when he was in eighth grade. He soon became the best runner on his team, cutting minutes off his mile time in just months. Nicolas went on to compete in cycling, while also skiing, playing soccer and running track for his high school. At just 13, he completed his first half marathon, and at 15 was competing as a runner and cyclist in duathlons.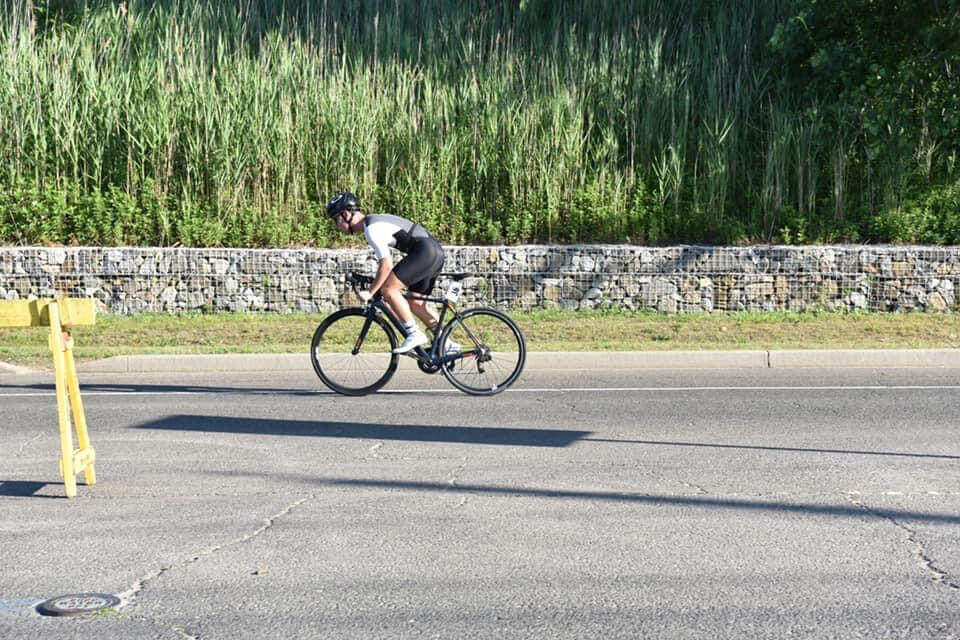 Nicolas was 16 when he was hit by a car while cycling in March 2020. "It was during rush hour at around 4:00 pm, when people start going home," Nicolas explains. "Someone in an SUV was trying to pass me and came in close because another car was speeding on the other side of the road. The SUV got closer—and then it hit me and kept going. I went from going 35 miles an hour to zero."
As the vehicle sped away, Nicolas careened over his handlebars onto the side of the road, cracking his helmet and landing on his right shoulder. His bicycle flew across the road, stopping traffic. A police officer who happened to be caught in the ensuing traffic jam directed traffic away from the accident. Nicolas slowly rose to his feet, still in shock from the impact.
Though he could stand, he sustained significant injuries to his shoulder, wrist and collarbone that required surgery. Luckily, Nicolas's health insurance meant that he received immediate care and underwent surgery at a renowned hospital near his home.
Several days later, as he lay in bed recovering, he thought about how lucky he was to have access to healthcare—not only after the accident but also during a pandemic. The seeds of the ride he'd do for those less fortunate were planted.
A Rapid Recovery, and a New Challenge
In just two months, Nicolas was back on the road, running and cycling. With restrictions still in place due to COVID-19, Nicolas searched for a new place to compete. He decided to train for an Ironman triathlon—a grueling athletic event that includes a 2.4-mile run followed by a 112-mile bike ride and a 26.2-mile marathon run.
"Because everything was closed during the pandemic, I did physical therapy at home for a couple of months," explains Nicolas. "I drew strength from my steadfast conviction that I would come back even stronger than before. It was hard at first—but I had a goal."
In October 2020, Nicolas completed his Ironman in just over 11 hours, placing 54th among 200 seasoned athletes—and first in his age group. Soon after, he was accepted to his top-choice college, New York University, where he plans to study business and continue biking with the university's cycling team.
In February 2021, with his physical recovery complete and plans for higher education secure, Nicolas started thinking about his next challenge. He didn't want to just ride; he wanted to ride for others less fortunate than him. With the memory of his accident—and the healthcare he was lucky to have—still fresh in his mind, he spoke with a few people who had done charity bike rides. After doing additional research, he decided to support International Medical Corps.
"I was looking for a charity that provided healthcare to underserved communities around the world," says Nicolas. "Thankfully, I have healthcare—but I'm hoping that the money I raise will help those who can't afford it."
Going Nationwide
Nicolas was born in a suburb of Chicago. His parents immigrated from China in the 1990s and met in the United States. His family—Nicolas, his parents and older sister—later moved to Rye Brook in Westchester county, an area that he has since crossed countless times while training.
Now, he's going nationwide. Nicolas aims to cycle across the country in five weeks, riding almost 3,000 miles, climbing almost 100,000 feet and—because he's traveling from east to west—enduring unpredictable headwinds. He started in Washington Square Park in New York on Tuesday, June 29, and plans to end at Santa Monica Pier in California in late July. He won't be alone—his dad is following him in his car with food and water to help Nicolas refuel during the day.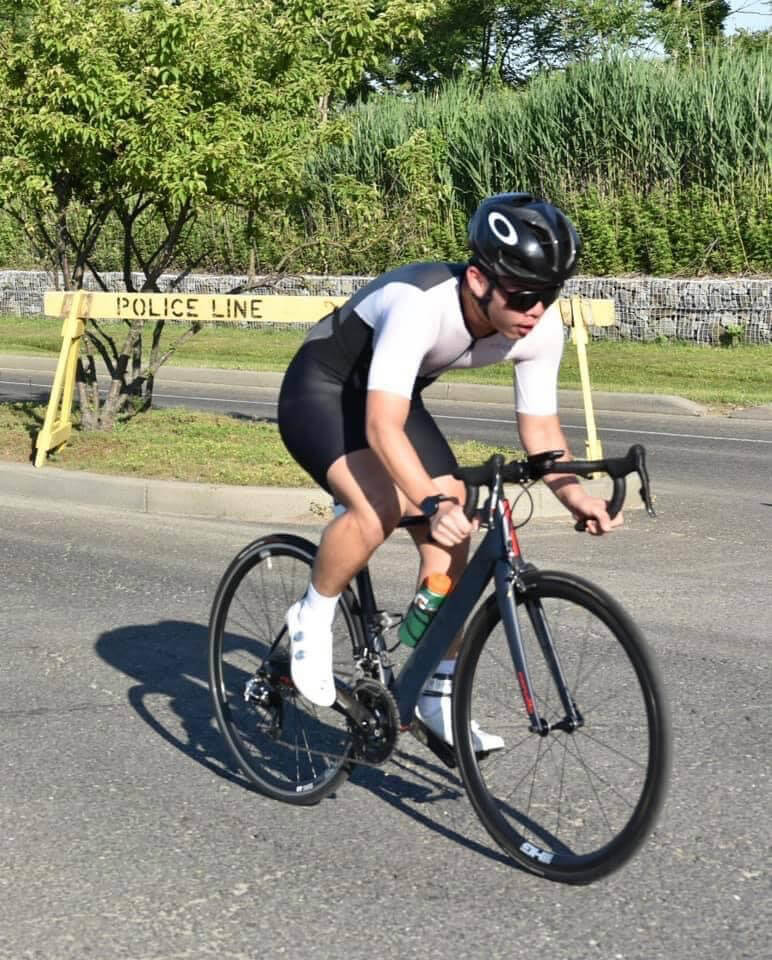 To train for the ride, Nicolas cycled 150 to 200 miles per week until he finished his high school classes in late April. He then ramped up his training to 300 miles per week, sometimes up to six to seven hours at a time. Though he trained with a group, he usually rode alone.
Despite intense training and a successful first few days, his ride will undoubtedly have its challenges. Unexpected weather conditions, rugged terrain, mechanical issues, accidents and injuries are always possible, not to mention mental and physical fatigue. But no matter what happens, our teams worldwide will be cheering Nicolas on as he completes his "Tour d'America."
You can follow Nicolas Chien's journey and contribute to his fundraiser on his fundraising page.