With his long beard and cardigan, Tomas Lederer looks every inch the university lecturer and corporate financial consultant that he is. When hundreds of people began to arrive in Budapest, having fled from Syria, Afghanistan, Iraq and sub-Saharan Africa, they naturally congregated around the Keleti train station as they looked for a way to travel on to Austria, Germany and beyond.
Like so many other commuters, Tomas passed these families each morning and evening on his way to work. It would have been unremarkable if he had chosen to look away. To think they were someone else's problem.
Instead, Tomas began to bring extra fruit and bottles of water down to the station each morning to hand out to the tired and thirsty families. He was not alone, and he met many more volunteers who would come down to the station with whatever they could carry.
Within weeks, a Facebook group called simply Migration Aid, had attracted more than 1,000 members and thanks to the incredible mobilizing power of Facebook, donations of food, water and blankets were arriving from all over Hungary. Doctors and nurses began to come down to the station every evening after their shifts at the local hospital to provide whatever medical care they could.
To date in 2015, an unprecedented number of refugees and migrants—more than 380,000 people—have made the dangerous journey into Europe, and the numbers arriving in Budapest have been growing week after week. Yet so has the determination of people like Tomas to provide humanitarian assistance to these most vulnerable families.
Just three months since he began handing out oranges to Syrian mothers he met on the train platform, Tomas now works alongside more than 200 volunteers, providing food, water and blankets to anyone in need. The doctors and nurses now work out of a small shopfront space provided by the local government, with patients being asked to describe their symptoms over the phone to volunteer translators, who will then relay the information back to the medical staff.
"Our volunteers are very diverse, we have pensioners, students; a criminal judge comes once a week after court. And the health center is now properly staffed with doctors and nurses throughout the day," explains Tomas.
In late August a pregnant Syrian woman went into labor at the Keleti station. Fortunately for her and her new daughter, Fatima, a volunteer nurse from the health center was there to help deliver the baby. Volunteers then took them both off to the hospital to recover.
"For me it is about freedom. Of course there is humanitarian need and I was compelled to help when I see a hungry mother or thirsty child. But I also believe people should have the freedom to do what they want to do with their life."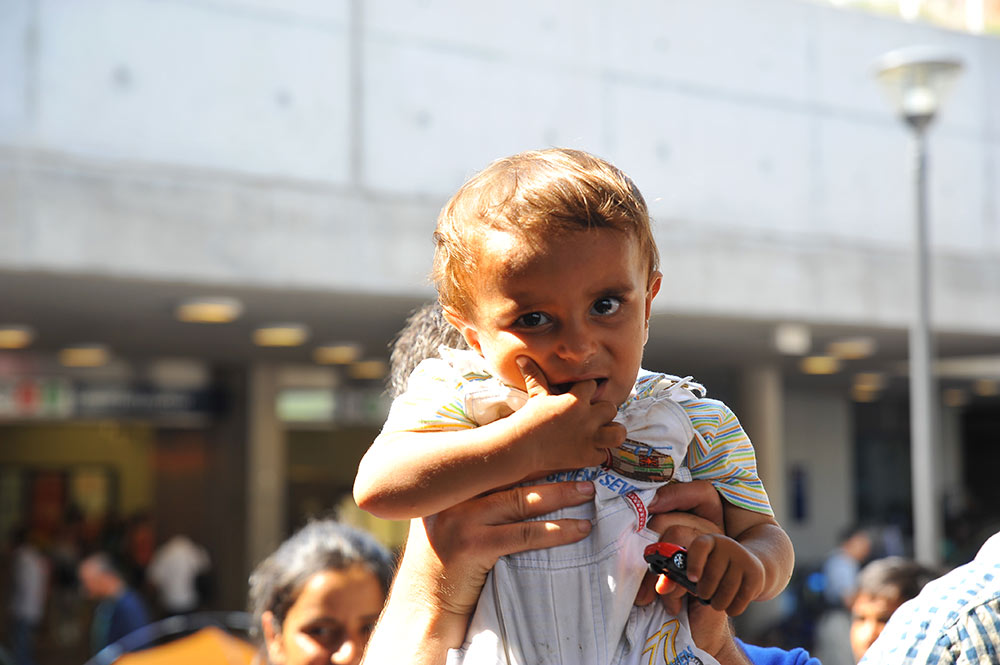 International Medical Corps is mobilizing staff and resources and supporting local organizations like Tomas' group, providing relief to individuals and families on the move and in need of humanitarian assistance after arriving in Europe.