The volatile and rapidly evolving situation in Ukraine continues to pose safety threats to millions of people. In December, Russian attacks on residential and other civilian buildings, including critical energy and healthcare infrastructure, killed scores of people. In January, a missile strike on an apartment building in Dnipro killed at least 40 people, including several children, and injured nearly 80 people.
Providing humanitarian aid in such an environment is often fraught with dangers. A life could be lost by simply being in the wrong place at the wrong time. But such risks do not stop International Medical Corps from helping communities in need. Since our founding in 1984, we have worked in areas affected by conflict, disaster and disease. Ukraine is no different. We have provided medical and mental health care services in the conflict-ridden Donbas region since 2014, and rapidly expanded our humanitarian services throughout the country when the Russian invasion began on February 24, 2022.
International Medical Corps' top priority has always been the safety and security of our staff. We can't do our work if our staff members are constantly at risk. But there also are millions of people in conflict zones who need help. How, then, do we thread the needle? How do we ensure that we can help affected communities without endangering our own staff?
This is where our security team comes into play. No matter where we operate, the security team works closely with country management to continually assess, apply and strengthen our robust security protocols. They regularly monitor and respond to security developments, enabling team members to provide services throughout each country—including Ukraine, where newly liberated areas are full of potential dangers.
Security Risk Assessments: the First Step to Safety
Before sending our teams to the field, a security team—typically comprising a senior security manager and a number of other security staff—first visits the area to assess the potential for danger and to ensure that it is safe for others to travel and work there. The team gets in touch with local authorities to gather information, and evaluates other factors, such as the proximity of the area from the front lines of the war and any recent incidents of attack. Based on these evaluations, the team decides if the area is safe enough to start humanitarian efforts.
"A security risk assessment is critical before International Medical Corps begins any work in any part of Ukraine," says Oleg Ishchenko, Roving Security Manager. "Our most valuable asset is our staff. We want to ensure that they are safe, even as they continue to work under difficult conditions."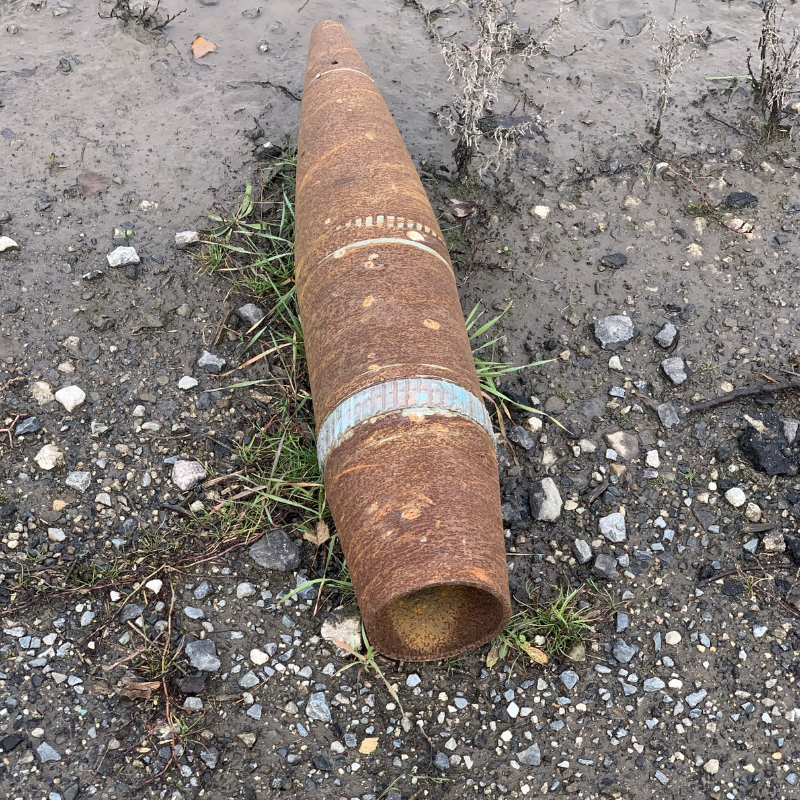 After conducting the risk assessment, the security team prepares a briefing that outlines the overall assessment of a visit and the programme International Medical Corps is likely to implement in the area. It includes satellite images showing the locations to be covered, and the commute time and distance from cities where we have office locations. The briefing highlights the road and driving conditions, advising teams to avoid routes littered with unexploded objects, such as mines, and warning people to stay on paved surfaces. The briefing also recommends carrying body armour and helmets while visiting new areas; mandatory security briefings for the team before leaving office; entering only buildings that have been cleared for safety by Ukrainian forces; avoiding abandoned vehicles and shortcuts; and following only pre-determined routes.
In addition, the briefing includes an update on the area's communications status, specifying if network connectivity is good or bad, and whether satellite phones and internet work.
There's Always an Element of Risk
Based on the briefing, the security team drafts mitigation measures to be used by staff if anything unexpected happens. They share the briefing report and mitigation measures with the head of the security team for approval, then distribute among the programme teams, which proceed to visit the area to assess community needs and provide services. In high-risk areas, members of the security team will accompany programme staff.
Such visits, however, are not foolproof. In an unpredictable environment like Ukraine, there is always a risk of sudden attacks—which recently happened during a security visit to the Kherson Regional Clinical Hospital. As our security team was meeting with medical staff, the hospital was hit by heavy shelling, spraying shrapnel all over the hospital courtyard. Our team and the medical staff immediately took refuge in a bomb shelter and, thankfully, no one was injured. "Every day we were there, the shelling did not subside, and we could constantly hear explosions," recalls Security Officer Andrii Pashkov.

Even in our offices, staff members are at risk of attacks. During an interview for this article, Ishchenko heard two explosions outside, not far from International Medical Corps' Kharkiv office. He continued the interview after pausing briefly to check if the rest of his colleagues were safe. "Our teams know the safety protocols, so in the case of an attack or an air-raid siren, they know where to take shelter," he explains. "From June to September last year, we heard such explosions almost every night," he recalls. "It was scary, but we knew we had to continue our work."
The safety protocols also apply to our office staff across Ukraine. The security team regularly sends emails advising the staff what actions to take if they hear air-raid sirens in their area—and to always take shelter when they hear explosions.
A Ukrainian himself, Ishchenko understands the security threats far too well and emphasizes the need to work together as a team. "All staff members working in Ukraine should take the security guidelines and briefings seriously, for their safety," he says.
Vigilance and Preparedness Are Key
Ishchenko and his team know the value of consulting with local authorities before planning a visit. "Some areas are full of shells, mines and other artillery," he says. "So we need special permission from the government to visit these areas. Thankfully, the government understands the needs of the people, and acknowledges that we want to help them."
It's important, he says, to follow the security protocols diligently. For example, "we always have two vehicles during any visit, to support each other in case of an emergency," he says. Mines and unexploded artillery can pose unexpected—and grave—safety threats. "Areas like Izyum district are full of mines," he adds. "We work closely with the government because they inform us which roads have been cleared by the military and are safe for travel."
He recalls visiting one of the villages in Izyum where a few families still lived and needed support. "The village was completely destroyed, and we saw families living in the basement of houses," he says. "On our way, we saw many artillery and mines, and our driver had to be extremely careful in navigating his way to steer clear of the mines. We realized how dangerous it was to simply reach the village."

So what motivates the team to keep going despite the risks? "Sympathy," Ishchenko says. "The people in Ukraine live under such difficult conditions, yet they are brave and hopeful. Seeing their positive attitude makes us want to help them, no matter the risks."
To find out more about our response, please visit our Ukraine emergency hub page.