"It has reached epidemic proportions."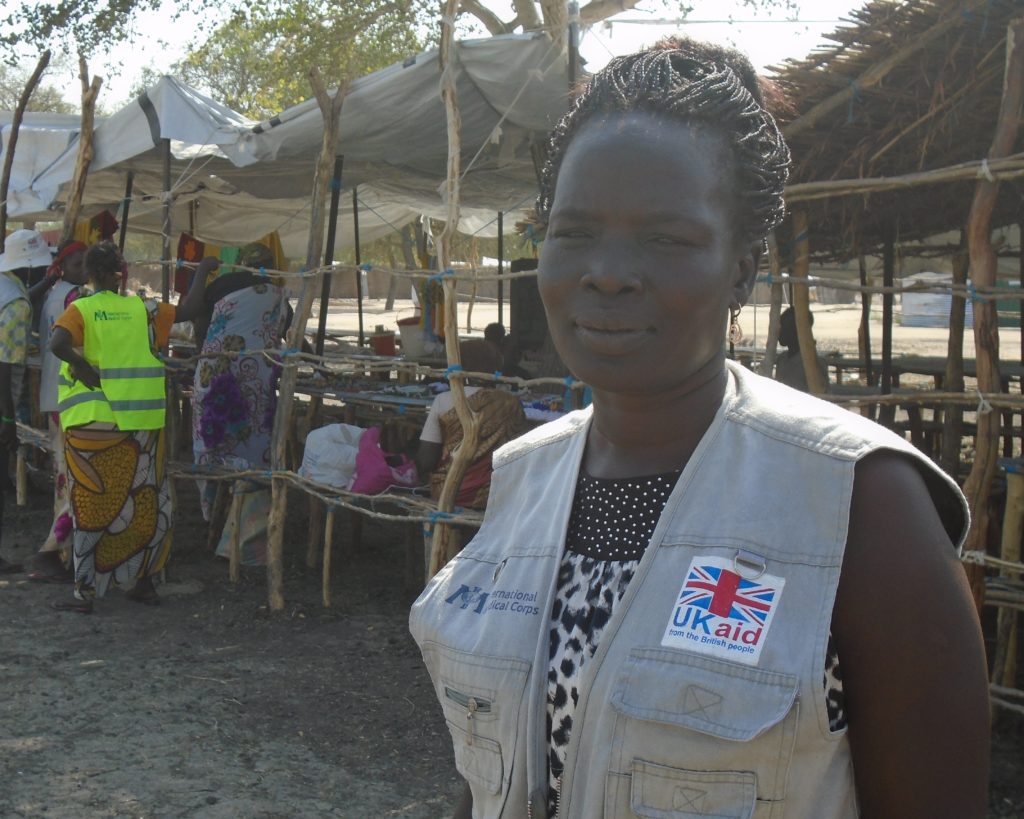 This is how Sara Othow, Caseworker with International Medical Corps team in Aburoc, South Sudan, describes the level of sexual and gender-based violence (GBV) in the country.
When I interviewed Sara about the situation in South Sudan earlier this year, she explained that several factors are behind the high levels of GBV. The displacement of millions of men, women and children caused by years of conflict has led to the disruption of community and family structures, as well as breakdowns in available conflict resolution mechanisms. If you add the presence of armed groups, a high level of trauma and alcohol consumption, and weak security institutions, it isn't difficult to understand why the situation for women and girls has quickly gone from bad to worse.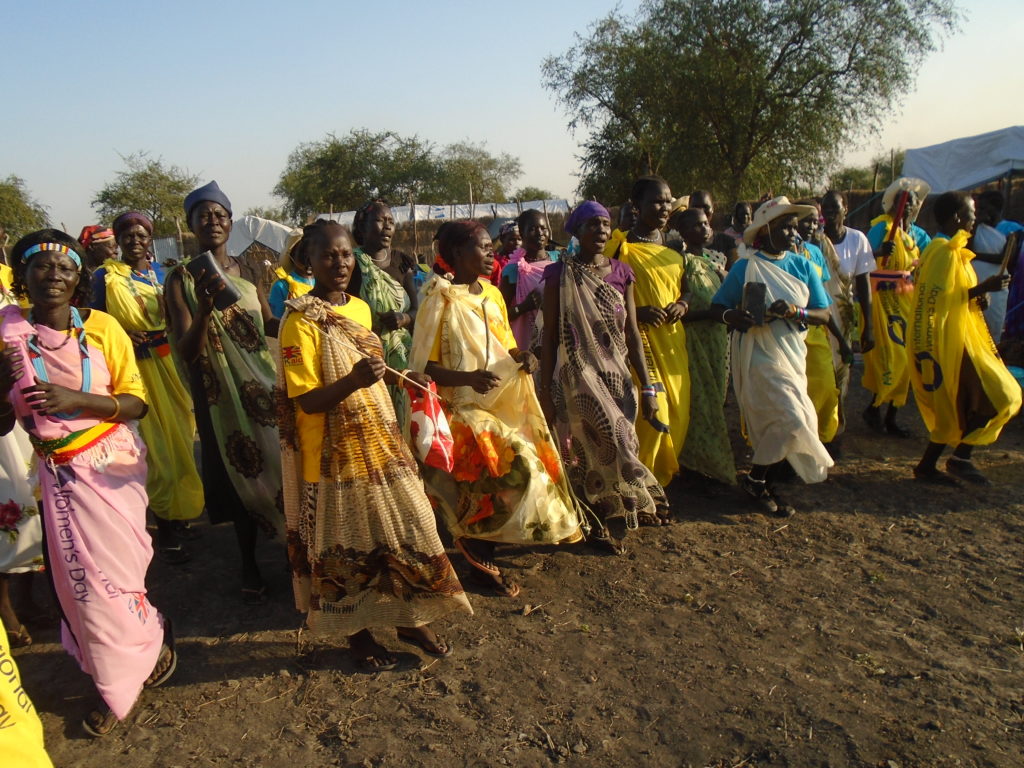 But the issues don't stop there—far from it, in fact. Women and girls in South Sudan face myriad other challenges. Unlike other acts of violence, the very people who should protect and hold you dear—family members—are often the ones who carry out gender-based violence. When violence enters the sanctuary that is a person's home, women and girls—and sometimes men and boys—suffer abuse from a spouse, parent or even an in-law, Sara tells me.
GBV ruthlessly inflicts direct mental and physical harm. On top of this, Sara says, there is no access to justice for survivors and social security for women in general is wholly inadequate. These limitations hinder women from participating in society, which in turn poses a serious risk for society as a whole.
Reflecting on the issue at hand, Sara says that "sexual and gender-based violence is a human-rights violation. It denies the human dignity of the individual and hurts human development." When allowed to continue, it leads to what she calls a "fragile society", one highly susceptible to a perpetual cycle of violence.
"When gender-based violence is normalized in a community, when people start to talk openly about how many people are being raped or 'this many girls have been abducted'—you know that this is a serious problem," Sara continues.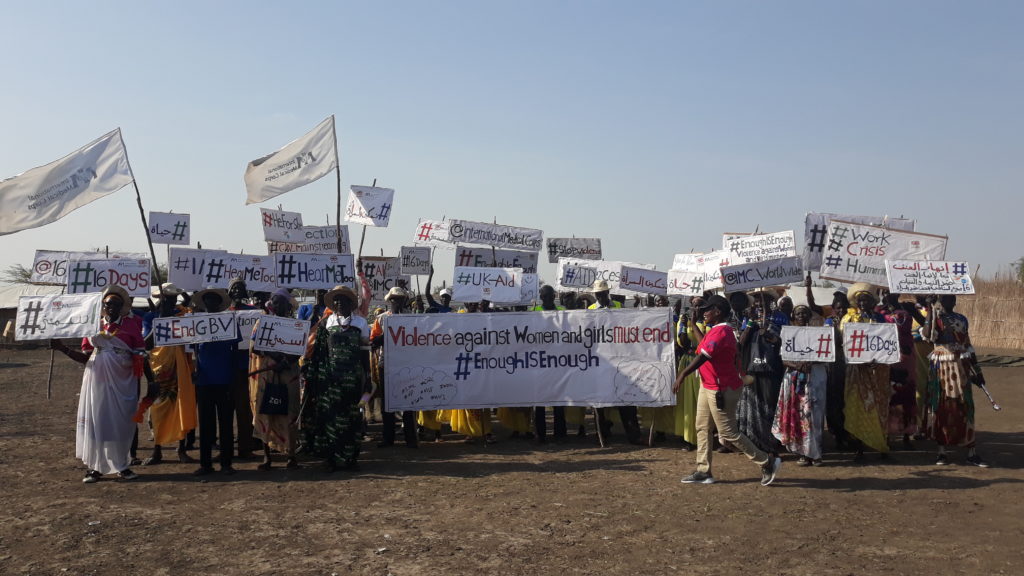 This is the complex and challenging context where International Medical Corps implements its GBV-programs in the area. We have provided assistance in Sudan since the 1990s, and in South Sudan since its independence in 2011.
Currently, UK Aid funds the main GBV-program we operate in the country. For four years, it has prevented and responded to GBV through three main pillars:
1. Providing women and girls with key GBV services, such as confidential, compassionate and timely psychosocial support, and case management and clinical management of rape services.
2. Providing women with economic and livelihood opportunities, in an effort to tackle the root causes of GBV (data suggest that GBV is less common where women are economically empowered).
3. Working at the community level to engage entire local populations in GBV dialogue, in an effort to change the attitudes that allow GBV to continue.
Thanks to the program, more than 200,000 women and girls have so far attended International Medical Corps' safe spaces. Here, women meet with other women to share experiences on the various issues they face, helping each other build resilience. The spaces also offer women a sanctuary from everyday tasks, often relating to family care and other domestic chores that they are expected to carry out.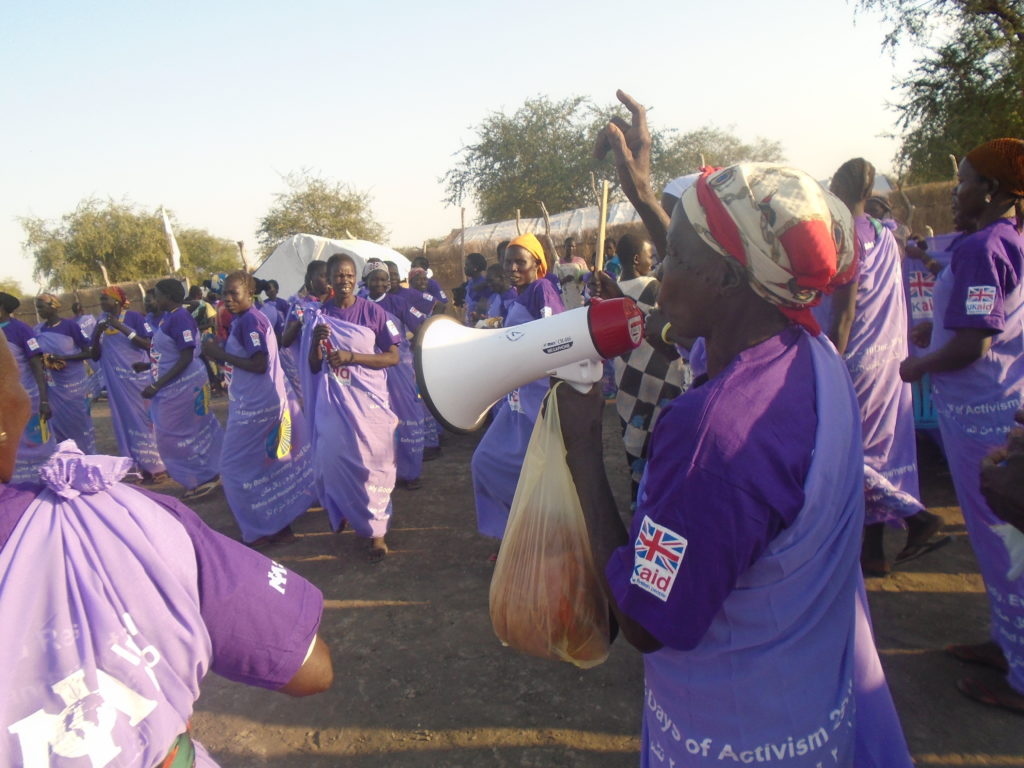 The program also has reached 778,875 people with information about GBV rights and the services that International Medical Corps offers, helping to provide community members with a better understanding of a range of issues, including what rape is and where survivors can access services.
Asked about the future and the challenges that lie ahead, Sara says that "we will continue repeating our messages and working with the community to break the silence. But we cannot do this alone. We must work together to end violence against women and girls."