The children panic every time they hear an airplane or thunderclap.
"They think they are going to be bombed," says Hana, a mother of eight. "Two bombs fell over our house. My small daughter was hurt by shrapnel."
Like nearly five million others, Hana and her family lost everything to Syria's brutal and unending civil war. They left their home in the western Syrian city of Homs more than three years ago and, today, are scattered across the globe, unsure of when they will reunite again, if ever.
"My husband has cancer and couldn't get the care he needed in Turkey," Hana says, tears welling in her eyes. "He went to Germany with five of our children. I was to meet him there with our other three."
But Hana was too late.
After crossing the Aegean in a dinghy in the middle of the night to the island of Lesvos and making their way over mainland Greece, Europe shut its doors, trapping her and some 57,000 others in migration purgatory.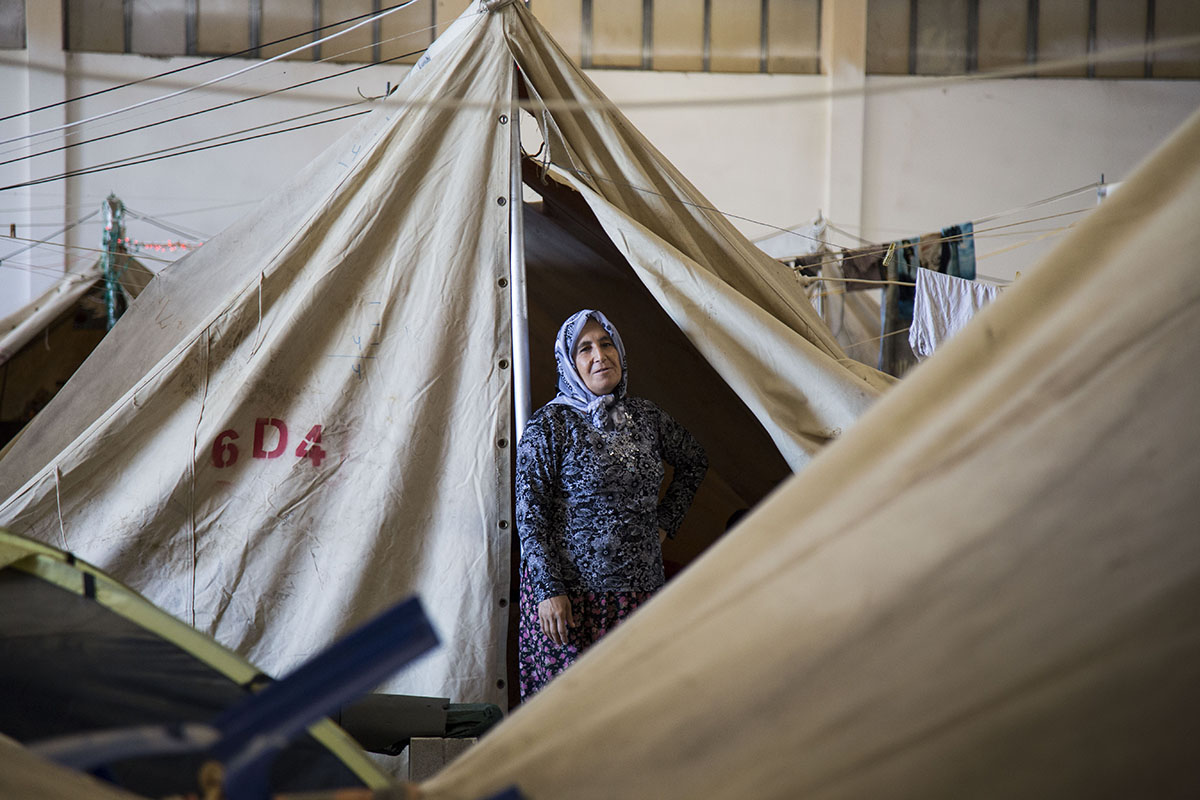 Days turned into weeks and months. Today, Hana and her three children now live in an abandoned tobacco plant perched on a sun-bleached, barren hillside dotted with marble quarries outside the town of Drama in northern Greece. Some 160 people, mostly Syrian, are staying in the factory, their shelters divided by grey wool blankets strung up by rope.
"Here there is no hope," says Hana. "God willing we can go to Germany. We have no information. We are desperate."
"It took me less than three hours to talk with my family and job partners and decide to come," she added.
International Medical Corps began responding to the needs of refugees in Greece last fall with first aid and primary and mental health care services. Because people were on the move, the services were designed to quickly get people what they needed before they continued their journey. From a mental health perspective, this largely meant providing and training other first responders in psychological first aid, an approach in interacting with someone that has just gone through a highly stressful or traumatic event, which includes providing basic psychosocial support and linking to needed services.
When the borders closed, it was clear that more in-depth mental health services were needed. "Rates of common mental health disorders such as anxiety and depression can double from about 10 to 20 percent—in humanitarian emergencies," says Dr. Inka Weissbecker, Global Health and Psychosocial Advisor for International Medical Corps. "At the same time, those with severe mental disorders often go without access to care."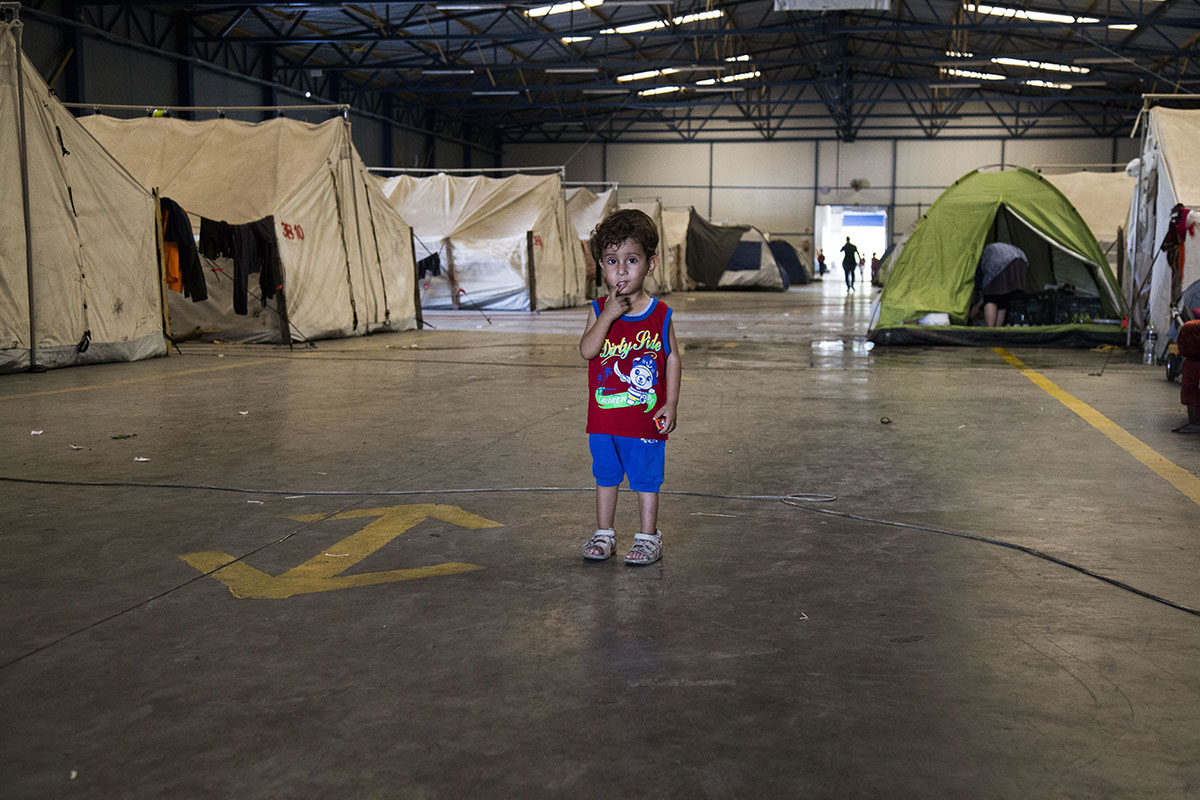 International Medical Corps conducted a mental health assessment among refugees in June and July 2016 and found apathy, anger, fear, distress, insomnia, depression, and even self-harm and suicidal tendencies were reported.
"For many, reaching western Europe was their last hope at a normal life for their children and instead have found themselves in camps, unsure of where to go from here," says Dr. Weissbecker. "The uncertainty of where they will end up, coupled with the fact that most of them fled war and violence, can have a profound psychological toll. Mental health care is not optional—it's a necessity."
The organization has been supporting the Babel Day Center in central Athens, where refugees can seek out mental health services, and is rolling out a larger mental health program that will offer care directly in camps in Athens and northern Greece.
"It is crucial that we provide people with a safe place to share their fears and worries," says Dr. Andria Spyridou, International Medical Corps' mental health and psychosocial coordinator in Greece. "A community leader for a camp in northern Greece recently told me that the number of problems they are facing had driven many to despair, but having us come each day to talk has been a big comfort. These families are under enormous stress and their emotional well-being has to be supported, just as we do for other fundamental human needs."
Hasan, an emergency nurse with a degree in computer information systems from Aleppo, Syria, says they spent $15,000 for the family of nine to reach Greece. They spent four months waiting for the border to reopen before they were sent to a camp set up inside an old warehouse, where they now live alongside 1,200 others.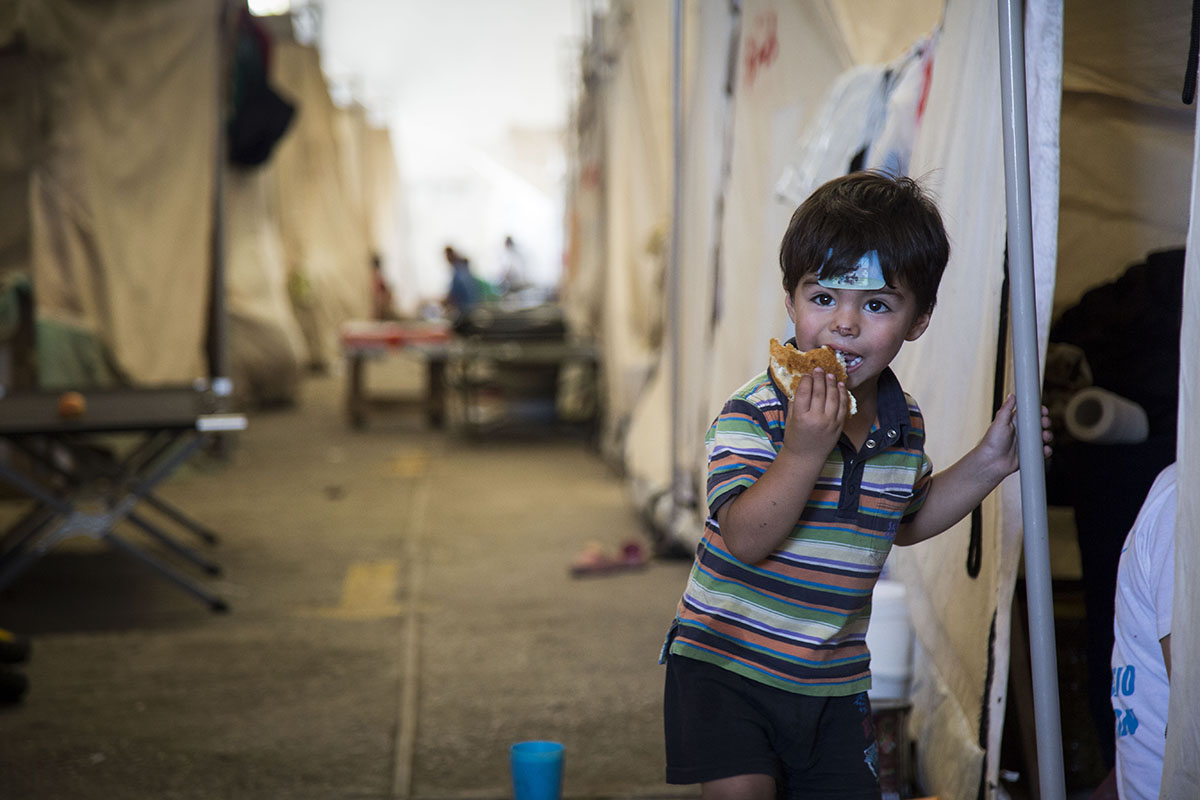 Before the war, Hasan's father owned a soap manufacturing business that exported throughout the Middle East. The business in ruins and the airstrikes in Aleppo relentless, the family tried to resettle in Turkey, but found it impossible to make ends meet. For Hasan, western Europe was their best chance at having a normal life again, where he could work and his son could go to school.
"We would go anywhere if the borders open," says Hasan, adding that they have family in Germany, Austria, and Switzerland. "Now we are like cattle."
The war and living in limbo has taken a psychological toll: Hasan can't remember the last time he slept more than two hours a night. "I just want to sleep, but my mind won't let me," Hasan says. "I am tired psychologically now. Every day there is a problem here. And then I remember Syria—and I am haunted by the ghosts."