All of society—not just women and girls—benefits from gender equality. Study after study shows that communities, companies and economies grow stronger, more resilient and sustainable when women and girls are given the same opportunities as their male counterparts. Conversely, in places where women and girls face high levels of violence, paired with a lack of opportunities and power—such as South Sudan—all of society lags behind. So, if everyone has something to gain from gender equality, shouldn't it be a shared objective?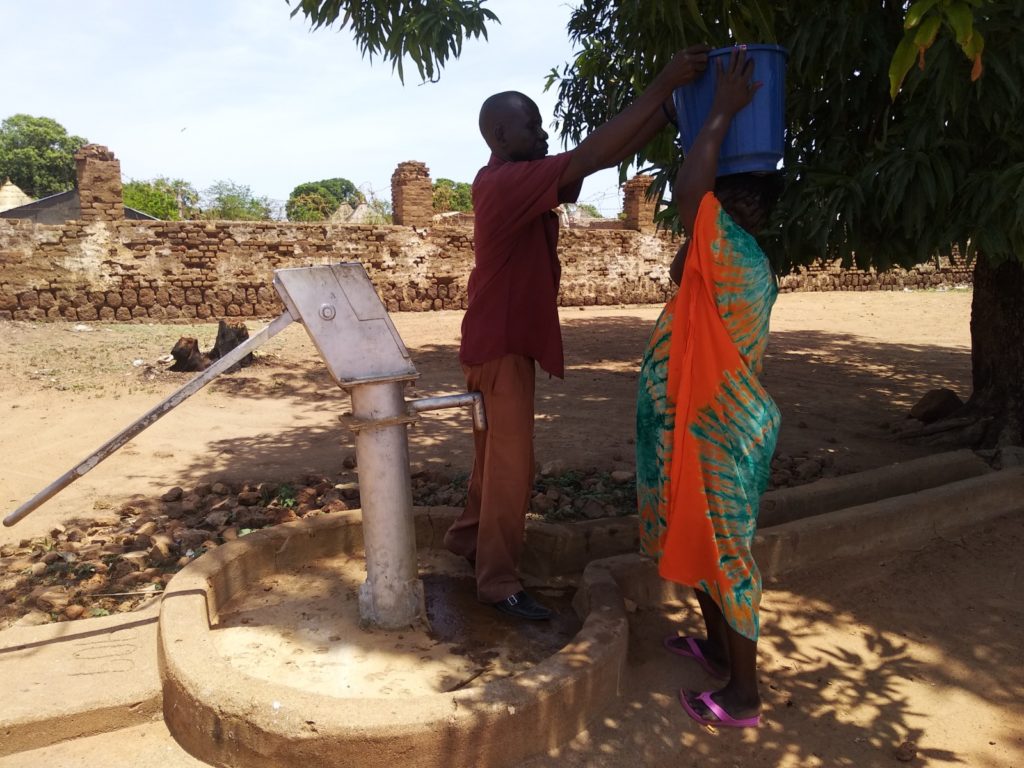 The plight of women and girls in South Sudan
South Sudan is the world's youngest independent nation, and one of the most troubled. The country gained its independence from Sudan in 2011—after a 50-year conflict—only to descend into its own civil war in 2013. Years of conflict have taken their toll on the country: two-thirds of the population rely on humanitarian assistance to survive and 4.2 million people have been uprooted from their homes, making South Sudan the third-biggest refugee crisis in the world.
A peace agreement was signed in August 2018, but is yet to be implemented, almost a year later. Though the intensity of the conflict has decreased, fighting still occurs in certain parts of the country.
War destroys all of society but it places a tremendous burden on women especially. Often viewed simply as bystanders, women actually suffer disproportionately from the consequences of armed conflict, such as sexual abuse and loss of livelihoods. Sexual violence, which has been central to the brutal conflict in South Sudan, has inflicted serious emotional and physical harm on women and girls—a group that faced countless numbers of challenges long before the war broke out, including illiteracy, teenage pregnancy and early marriage.
One man's quest for gender equality in Wau
50-year-old Richard Mario is from Wau, a regional capital in the northwestern part of the country. For Richard, gender equality isn't an abstract or unfamiliar concept—it's a defined and achievable goal. Utilizing his position as a community leader, Richard has been a gender-equality champion ever since he took part in the training program 'Engaging Men in Accountable Practices' (EMAP) last year. EMAP is a UK Aid-funded community-based initiative that International Medical Corps runs to eliminate gender-based violence (GBV) in South Sudan.
Brought up in a predominantly patriarchal society—one where violence against women was 'the order of the day'—Richard remembers seeing women suffering at the hands of men. This would always upset him and, as he grew older, he decided he wanted to do something about it. In his own words, Richard wanted to 'learn how to help the right way, and ensure that women are feeling safe and have access to services'.
And now he is. During 16 weeks last year, Richard trained, discussed and challenged the attitudes and behaviors that drive gender inequality. The different group discussions that Richard and other men took part in focused on concepts such as open communication, equal relationships, nonviolence, support and trust—themes all which are central to the training program.
Richard remembers how the training helped him understand such key concepts as gender, masculinity and GBV. 'I started to understand how I can support women and girls as a man and as a community leader, as well as how to improve my mindset in this regards', he told our team.
Having completed the training successfully, Richard now identifies GBV cases and refers them to International Medical Corps caseworkers, who take over and ensure that survivors receive the support they need, including medical assistance. In addition to this, Richard raises awareness about the devastating consequences of forced marriage, while encouraging traditional leaders to use their standing in the community to prevent it. But it doesn't end there; together with a group of traditional leaders, Richard is also establishing a reporting system for individual cases of sexual and gender-based violence.
So what does the future hold for Richard and his community? Richard hopes for a 'community where women and girls can feel safe and achieve their full potential'. He wants to 'create a country where women and girls are valued, equal and free from violence'. At International Medical Corps, we are thrilled to support him on his quest to end violence against women and girls, while making sure that more men become gender-equality champions, just like him.