Motherhood can be one of the happiest times of a woman's life. It can also be terrifying—and even deadly. Every eight minutes, a woman dies trying to bring life into the world.
Maternal mortality remains too high across the globe—even in the U.S.—and highest in low-income countries. Most of these deaths are entirely preventable. But too often, women cannot reach health facilities to deliver safely—or, more importantly, access trained healthcare workers who could save their lives.
International Medical Corps works tirelessly to bring skilled maternal health professionals to mothers living in extreme poverty, conflict zones and disaster areas. We train midwives and traditional birth attendants, provide staff for health facilities, offer free medical services and provide emergency obstetric care. To learn more and support mothers worldwide, join our Safe Motherhood Campaign.
The road to providing safe motherhood for all can be extremely challenging, with high stakes. At times it is heartbreaking. More often, it is incredibly rewarding for our teams, as they deliver healthy babies and bring smiles to mothers' faces. Here are a few of the health worker heroes who have dedicated their lives to safe motherhood:
Laila Abdulwali Abdulrahman Al-Amrani
Senior Medical Officer in Sana'a, Yemen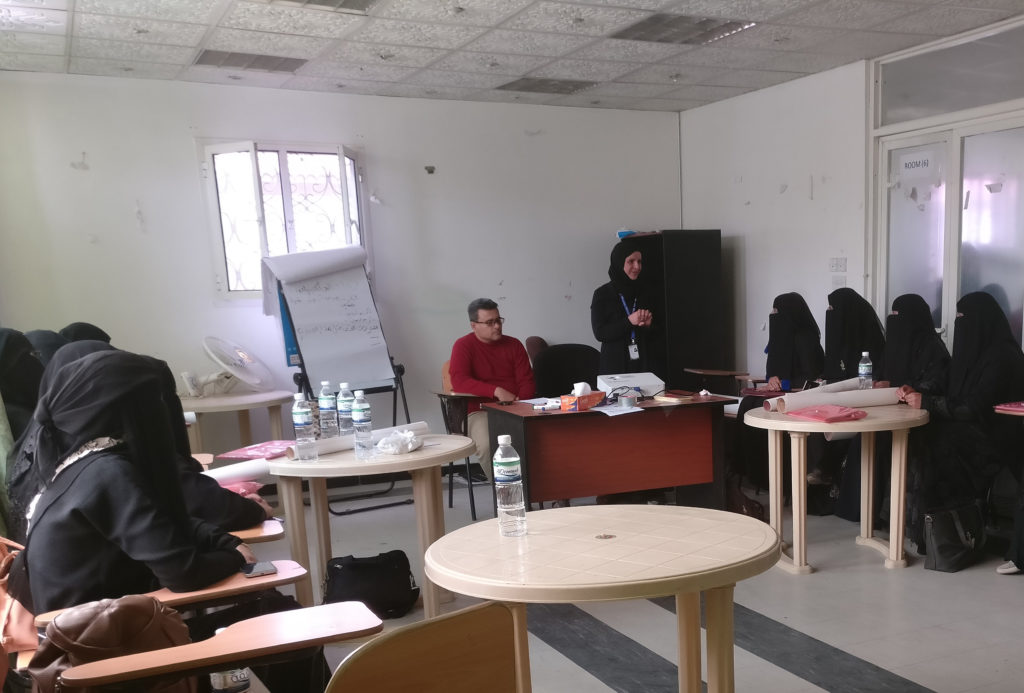 "The situation in Yemen is bad, so everyone is doing the best we can to help. We train all the midwives in International Medical Corps-supported health facilities in emergency obstetric care. This training, combined with our infant and young-child feeding programs, decreases the rate of maternal, neonatal and child deaths.
I love my job because I love seeing the positive community changes that take place due to our efforts. I love to see before and after stories within the communities we support. I love sharing information with our health staff about the difference they have made. Feeling that your little contribution can change someone's life for the better is priceless."
Dr. Diana Halaseh
Gynecologist in Irbid, Jordan
"The patients we see are mostly Syrian refugees. They are all female and all poor—some don't even have enough money to reach the hospital. Many of them are widowed or divorced, and completely alone in a foreign country. Some are very young child brides. All of them have so little. But we offer them free medical services.
It's not just medicine we provide. We also try to support the women psychologically. We are kind to them. And often we help guide them through the legal system so they can access more services.
I run my own private clinic, but I don't enjoy that work. I love my work with International Medical Corps because I can really help people who need it. You feel you make a huge difference. When a patient delivers a healthy baby, and hugs and kisses you, it's a very nice feeling."
Olivier Mabwende
Medical Doctor/Head of Maternity in Tiringoulou, Central African Republic (CAR)
"The health system in CAR has been weakened by ongoing political and military crises. For a long time, there was a complete absence of health facilities, and women did not have access to quality healthcare services. The arrival of International Medical Corps has been a huge relief for the communities.
Women find their only hope in International Medical Corps, which allows them to access quality care, enables them to deliver babies in with the support of midwives, doctors and nurses, and gain knowledge on how to prevent unwanted pregnancies and sexually transmitted infections. International Medical Corps provides free care to poor, vulnerable populations. Without this care, there would be many more deaths of pregnant women and children.
I do this work out of a love for the sick, and I try to relieve the pain of those who suffer and have no help. We save lives every day. In every patient I treat, I see my mother, father, brother and sister. What I love most about my job is the joy I give to mothers who deliver a healthy baby, and the feeling of carrying a healthy newborn."
Ghada
Midwife in Beirut, Lebanon
"I am a midwife in a primary healthcare center. I provide education for pregnant women before and after delivery, and consult on emergency obstetric and gynecological cases. I also counsel women on contraception and family planning.
I love to help patients and make positive changes in society.  The best part about being a midwife is the relationships I build with women as I support them through their pregnancies and after they give birth."
Nebras Khaled Siddiq Hussein
Senior Community Health Officer in Sana'a, Yemen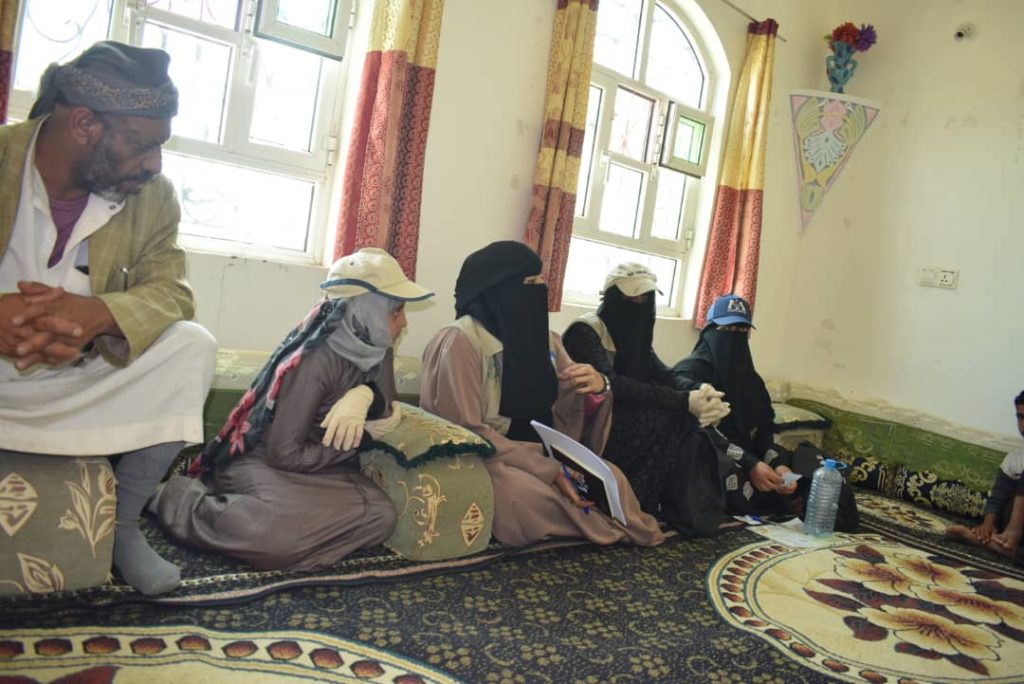 "Five years after the start of the conflict in Yemen, the ongoing crisis continues to deteriorate. International Medical Corps is implementing an emergency response to meet the increased needs of affected communities through medical support and nutrition programs. We have a strong network of community-based volunteers—which is highly critical at the moment, as many medical professionals have fled or been killed in the war.
In my opinion, community service work is one of the best jobs because we integrate with the communities to understand their needs and properly deliver services, while working to build awareness and bring about social change. All of this community support helps mothers in Yemen, who would otherwise not be able to access lifesaving services. I love my work helping those affected by the crisis in my country—especially seeing malnourished children improve and expectant mothers safely delivery healthy babies."