In a world full of violent and sudden crises, quieter and more pervasive struggles can often be overlooked. Despite rarely attracting major headlines, mental illness accounts for 4 of the 10 leading causes of disability worldwide. This constitutes a silent emergency, the annual cost of which will rise to $6 trillion by 2030.
Yet despite the enormous need for mental health and psychosocial support services (MHPSS) globally, there exists a staggering gap in this desperately needed care. Low-income countries have an average of one psychiatrist for every 2 million people. This chronic shortage of mental health workers is compounded during humanitarian crises, when the availability of health staff is limited and health facilities may be damaged—just when the need for these services spikes.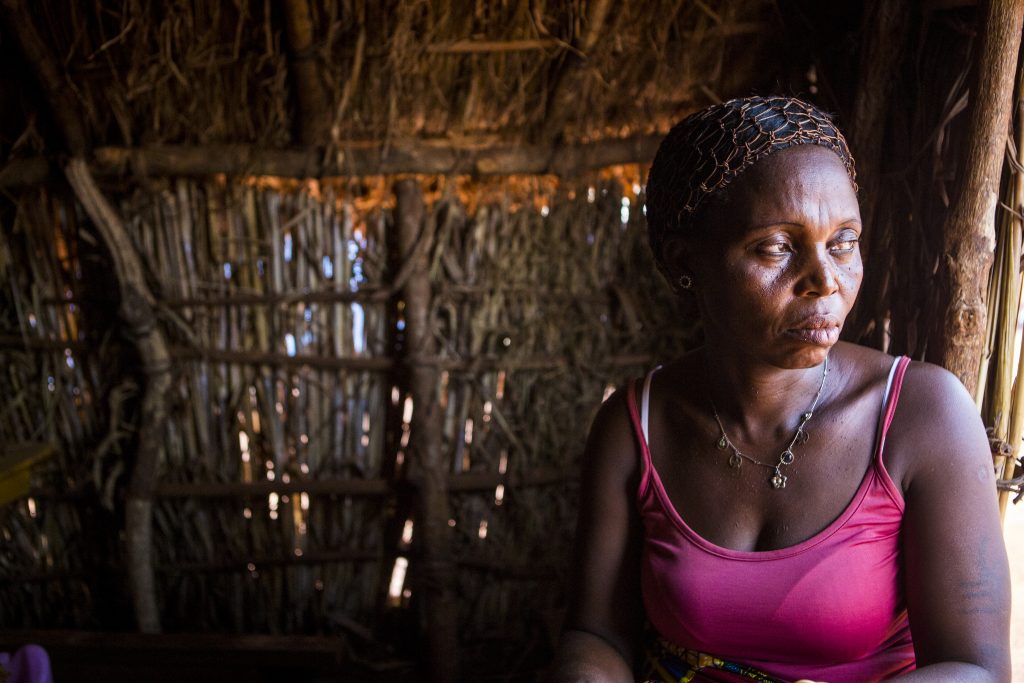 As a global first responder, International Medical Corps saves lives in the most challenging conditions. But in 34 years on the front lines, we have learned that true healing and transformation means moving from mere survival to lasting resilience, so we created and implemented innovative mental health-related programs for people living through complex humanitarian disasters, helping them to overcome emotional distress and realize their full potential.
Critical to this effort is our training model, which equips families, medical professionals and community health workers to provide mental health support in places that have had limited or low-quality services. Because mental health is often seen as quite specialized in many countries, and largely available only in major cities, we strive to strengthen community access in underserved areas. Through our mental health integration training, we train general healthcare providers (e.g., doctors and nurses) at the community level to provide mental health through primary-care services, which results in lower costs while reducing discrimination and stigma against people who seek these services.
In the Central African Republic (CAR), for example, where decades of turmoil and instability have left nearly 2 million people in need of humanitarian assistance, International Medical Corps has been implementing MHPSS activities since 2015. We focus on providing direct consultations and building the capacity of local staff to meet mental health needs. In areas where barriers to accessing mental health care remain substantial, International Medical Corps trains healthcare providers to identify, manage and treat common mental health concerns.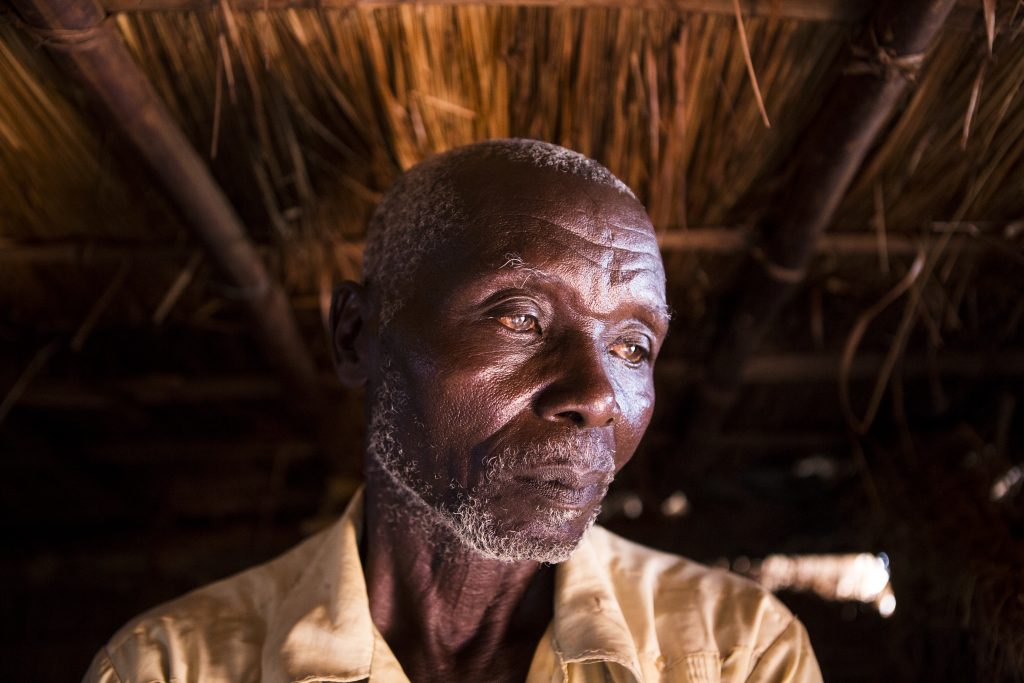 When we started this work in CAR, the majority of people with mental disorders were being erroneously diagnosed with epilepsy. Following our training programs, the ability of general healthcare staff to appropriately identify and diagnose various mental disorders improved significantly. This training—combined with community sensitization that raised awareness of mental health issues and the availability of free care—has increased the identification of conditions other than epilepsy. This is especially important given the links between psychological distress and conflict or other adverse experiences, which can increase depression, post-traumatic stress disorder and psychosis.
As in CAR, International Medical Corps incorporates training into all of our programs worldwide serving communities in crisis. We work with the World Health Organization to develop and pilot many of our training approaches before they are released for broader use by humanitarian actors and country governments. Our specific MHPSS training topics include:
Problem Management Plus (PM+): individual and group psychological help for adults impaired by distress in communities exposed to adversity provide through trained paraprofessionals;
Group Interpersonal Therapy (IPT): treatment to help people effectively manage depression—the leading cause of disability worldwide, and a cause of suicide;
mhGAP: scaling of services for mental, neurological and substance-use disorders for low- and middle-income countries through proper care, psychosocial assistance and medication;
Mental Health in Complex Emergencies: an intensive, multidisciplinary six-day training course for mental health professionals and program staff who wish to establish mental health or psychosocial programs in conflict and post-conflict areas;
Parent Skills Training: evidence-based parenting-skills training for caregivers of children with developmental delays and disorders, to help parents apply skills that promote child development, communication and functioning.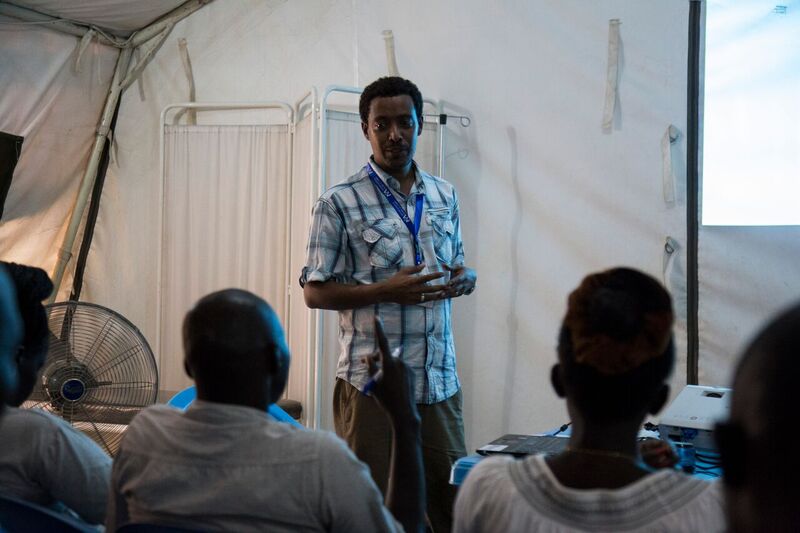 In July 2018, we launched our Toolkit for Implementing Mental Health Integration, which will contribute meaningfully to the goal of alleviating suffering and improving mental health and psychosocial wellbeing among people affected by conflict and other crises. Working together with partners across the world, International Medical Corps will continue to provide and advocate for MHPSS to improve mental health and well-being among populations affected by life-altering emergencies.
True to our mission, our humanitarian efforts fundamentally aim for self-reliance, with training as the key. As we equip local healthcare providers with the skills, knowledge and resources they need to provide critical mental health and psychosocial support, we will help close the gap in these services, ultimately strengthening the resilience of crisis-affected populations to recover, heal and move forward.