Kristin Hortman, a native of Mainz, Germany, recently volunteered for International Medical Corps in Grand Bahama as part of our response to Hurricane Dorian. Here, she remembers her experiences serving the people of Grand Bahama as a volunteer pharmacist.
From mid-October until December 2019, I volunteered for International Medical Corps and Pharmacists Without Borders, ensuring availability of supply of pharmaceuticals on Grand Bahama island, developing a comprehensive inventory of medications, improving the storage conditions of medicines and helping with pharmaceutical management.
One of the most exciting experiences I had working with International Medical Corps on Grand Bahama involved the opportunity to work with people of different nationalities and backgrounds, and the ability to support the affected residents of the island. My experience also thought me the value of teamwork. Volunteers knew we could always rely on the support of our International Medical Corps colleagues in the field. Regular team meetings and updates ensured that our project progressed smoothly. It was an honor to be part of this mission.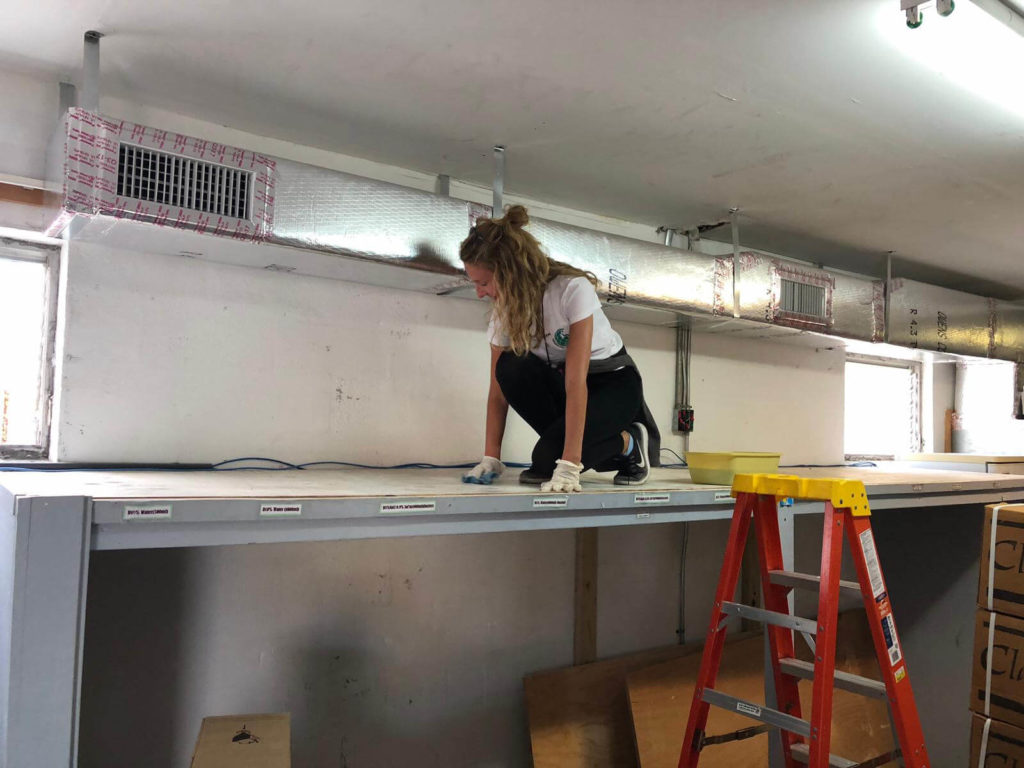 A New Experience
Because my assignment with International Medical Corps on Grand Bahama was a first volunteer experience for me, I found the deployment both a little scary and very exciting. It was scary in the sense that I did not know what to expect in the field. I wondered, would I be able to work effectively with different people, who possibly spoke different languages? Would I do well with the work and deliver the tasks I had signed up for? It was exciting because I knew I would have the opportunity to help people, to be part of an international team and to learn about the challenges involved in a humanitarian mission.
I started my volunteer work with a few specific goals. I wanted to:
• develop a comprehensive inventory of medications in warehouses and tent clinics;
• improve pharmaceutical storage conditions and quality management;
• assist with mold remediation and disinfection of the hospital warehouse in Freeport;
• dispense medications at the mobile clinic in High Rock, at Rand Memorial Hospital and Eight Mile Rock Pharmacy;
• consult with doctors regarding the pharmaceutical treatment of patients;
• report on consumption of pharmaceuticals at the High Rock emergency clinic; and
• check drugs donated by private donors to Rand Memorial Hospital, then segregate and dispose of drugs that are expired or not usable.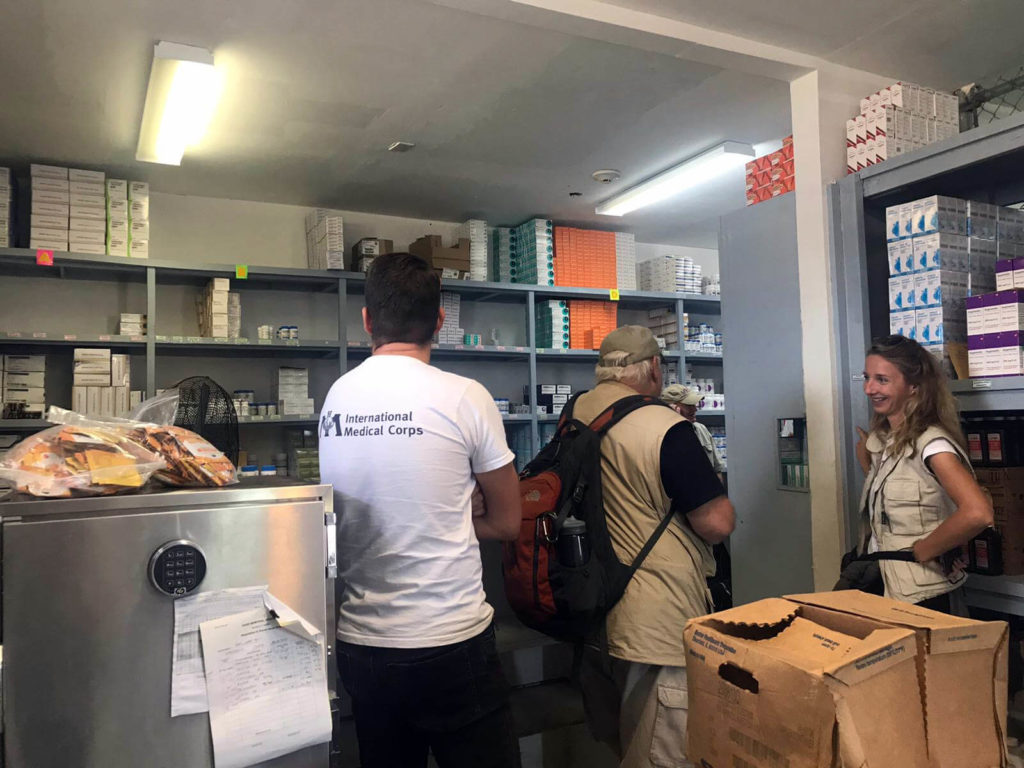 Full of energy and excitement to deliver on the tasks, I remember leaving early each morning excited about supporting the hospitals and mobile clinics. It was always a delight to work with employees of the Rand Memorial Hospital, especially Pharmaceutical Assistant Tiffany Turner and Pharmacist Judith Villahermosa, who were an enormous help to us regarding the establishment of the warehouse. They were and still are overwhelmingly thankful for the help and support provided by International Medical Corps and Pharmacists Without Borders.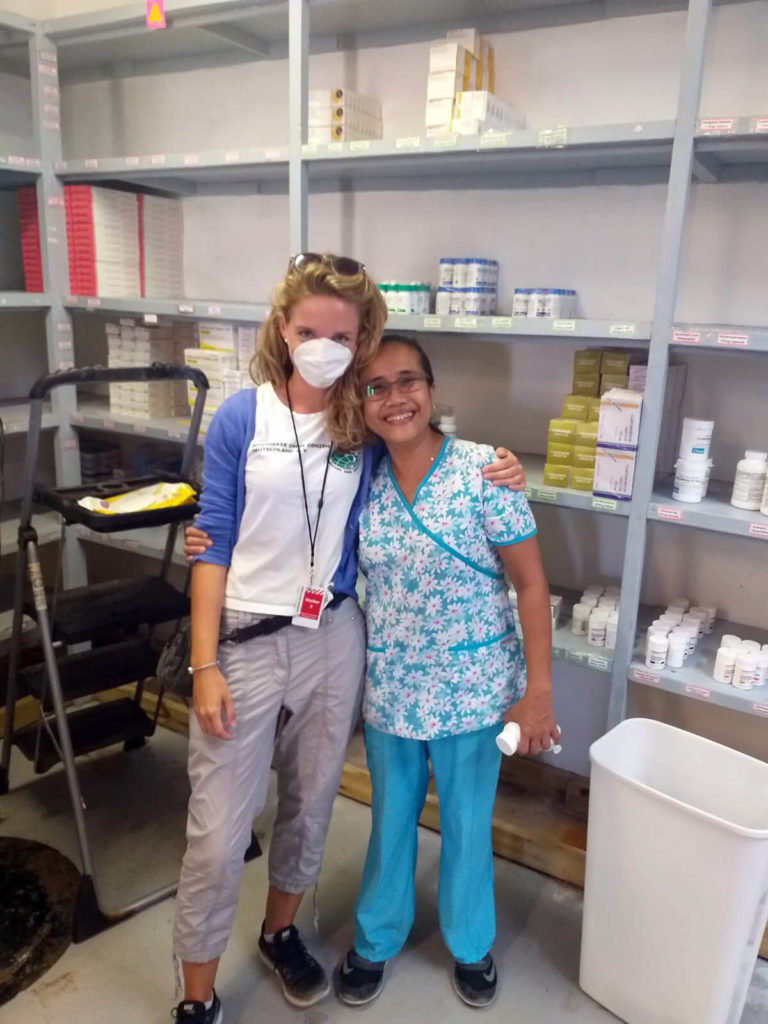 Though my volunteer work ended in December, I feel I was able to make valuable contributions during that short time. We were able to ensure that medications are available for the Hurricane Dorian-affected residents in High Rock and Freeport. We also made sure that the warehouse was fully cleaned, disinfected and dried, that medications at the hospital were organized and that drugs affected or damaged by the storm were separated and destroyed in an incinerator.
We also made sure that the trailer donated by International Medical Corps to Rand Memorial Hospital is equipped with a shelf system, ensuring that there is enough storage for all the drug donations that the hospital receives. And thanks to our organization system, drugs that expire first go out first, and loose drug donations are taken care of (expired or damaged drugs are destroyed; drugs with different active ingredients are separated from each other).
I am very thankful that I had the chance to be part of, and contribute to, this amazing team. I look forward to similar opportunities in the future!