Despite a recent period of stability in the country, Iraq has far from recovered from its latest tragedy. The aftermath of war and a global pandemic have propelled Iraq into a new phase of its long-running crisis. The Islamic State of Iraq and the Levant (ISIL) has been defeated, and many displaced families have returned home—yet people continue to suffer on a massive scale.
Today, 4.1 million children, women and men—a bit more than 10% of the population—still need aid to survive. This number has remained stable since last year, but needs have grown more severe due to the COVID-19 pandemic and the economic crisis left in its wake. In fact, 2021 is the first year since the end of the military operation that needs won't decrease. COVID-19, movement restrictions and lost livelihood opportunities are among the reasons why.
A Crisis Within a Crisis
The toll of armed conflict on children is enormous. Amid the current global displacement crisis—the biggest since World War II—more children than ever face this plight, and Iraq is no exception: A staggering 2.6 million children in the country rely on humanitarian assistance; 1.8 million of these find themselves in a desperate situation, facing acute threats to their health, safety, security or well-being.
In Al-Mahatta, a displacement camp in a governorate called Saladin that is located just north of Iraq's capital of Baghdad, a committed team of Community Health Workers (CHWs) supports some of Iraq's forgotten children. Many, born in the camps, are familiar with no reality but one of displacement.
CHWs immerse themselves in displaced populations and focus on building trust between community members and the clinics and health workers there to help. With time, a CHW becomes a familiar face—someone there to help. This makes it easier for families to open up about things otherwise viewed as a private family matter, such as health needs.
The impact cannot be overstated. When our CHWs are deployed in time, they can prevent disease by raising awareness and encouraging people to get help when they need it. In short, CHWs save lives. Five-year-old Zeinab and 10-year-old Ahmed* are just two examples.
CHWs: Gatekeepers to Health and Learning
Zeinab suffered third-degree burns after a cooking oil accident in the family kitchen. Her parents initially tried traditional treatment methods, which lead to the large wound becoming infected. Our CHW team inquired about Zeinab's burn during a routine home visit. They examined the young girl and immediately referred her to a nearby clinic where she was given antibiotics and painkillers, and her wound was cleaned and dressed. Our team continued to visit the family, cleaning and replacing the bandages. The infection cleared and the wound healed. Zeinab is now back to running around playing in the camp until she is old enough to enroll in school.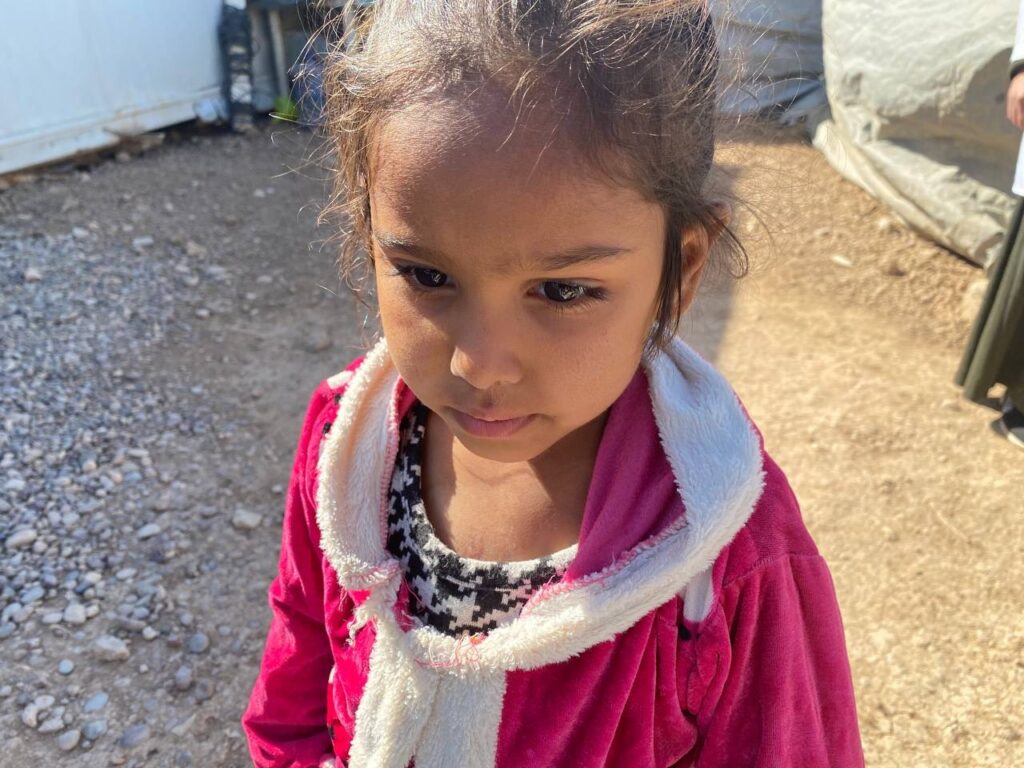 Like Zeinab, Ahmed lives in Al-Mahatta camp, with his parents and brother. He loves going to school, but ever since the pandemic forced learning online, Ahmed hasn't attended classes due to the costs of a smartphone and internet connection.
Our CHWs met Ahmed and some other kids as the team was sharing information about hand hygiene. They asked him why he wasn't attending online classes and Ahmed explained his situation. The CHW team then met with Ahmed's parents to see if they could help get him back to learning, and found out that many other kids were in the same situation. Thanks to the CHWs' help, a few families worked together to buy a smartphone with an internet connection, splitting the cost and sharing the phone and data. Shortly after, Ahmed was re-enrolled at school.
Zeinab and Ahmed are just two examples. The reality of war is brutal for children and adults alike. Still, conflict does more than uproot, take lives, and separate children from their families—it deprives them of their childhood. But there are ways we can help skew the odds more in favor of children engulfed by the violence and trauma of war. Every day, thanks to the support of the EU, International Medical Corps helps children in Al-Mahatta camp. By investing in their health, well-being and education, organizations like ours can help children like Ahmed and Zeinab recover from a nightmare they didn't cause but can't escape.
*Names have been changed to protect the children's identities.