We have been in Baidoa for the last six days. It is hot, dusty, and barren. I traveled here with an International Medical Corps medical assessment team, looking at the needs of Somali families who have been forced to leave their homes because of drought and hunger.
What we have seen is hard to believe.
Baidoa is the capital of Bay Region and is roughly 150 miles northwest of Somalia's capital, Mogadishu. Families who live in this region are seasonal farmers, which means they rely on rainfall to feed their crops. If they have nothing to harvest, they have nothing to eat or sell, which puts them increasingly at risk of malnutrition.
Complicating this risk, much the Bay Region is controlled by the militant group Al Shabaab, a reality that means most families living there are cut off from humanitarian assistance at the very time their crops are failing and livestock are dying.
With nothing to harvest and no aid reaching them, people have had no choice but to set out in search of help. On foot. In the past week I have met families who walked 150 kilometers—93 miles—carrying very little water over two or three days to reach Baidoa.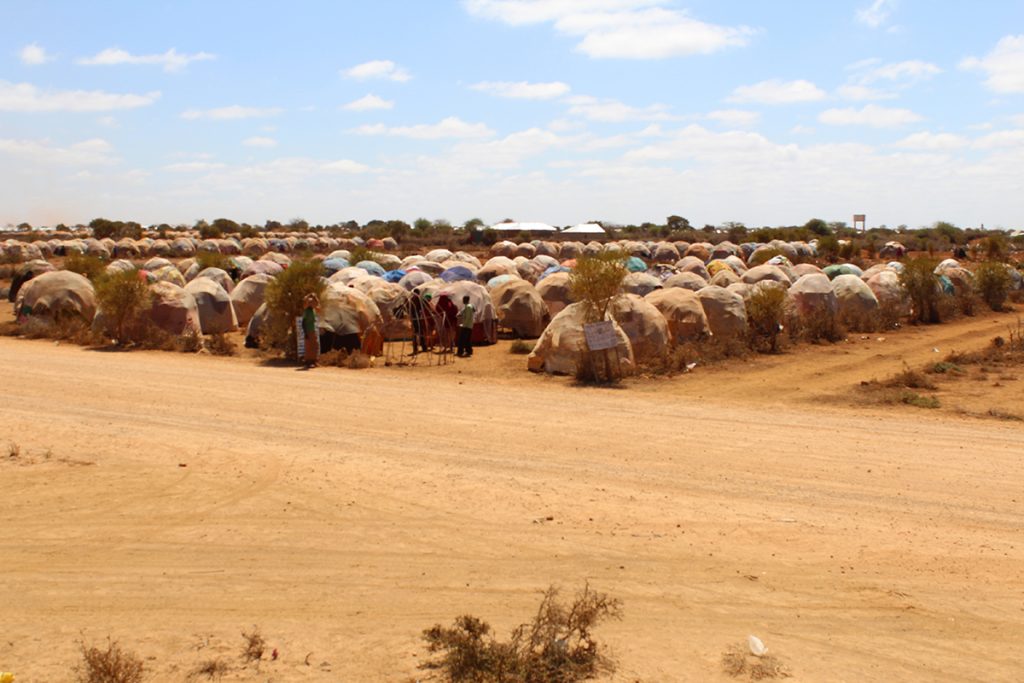 Imagine an elderly person or a young child making such a journey in the afternoon heat, when temperatures this time of year hover around 100 degrees Fahrenheit.
They arrive in Baidoa with nothing, apart from whatever they can carry. Families settle in small, makeshift shelters, often made from sticks, twine, and some cloth. The floor beneath them is dry and sandy.
I visited one such site where about 700 families were huddled together in a confined space with barely any shelter and no latrines. It was a scene repeated across all six camps I visited in and around Baidoa, where families lacked every basic need, from clean water and latrines to food and medical care. Many of them arrive with so little that they have no choice but to beg on the streets of Baidoa, hoping for a bit of money or some food to feed their families.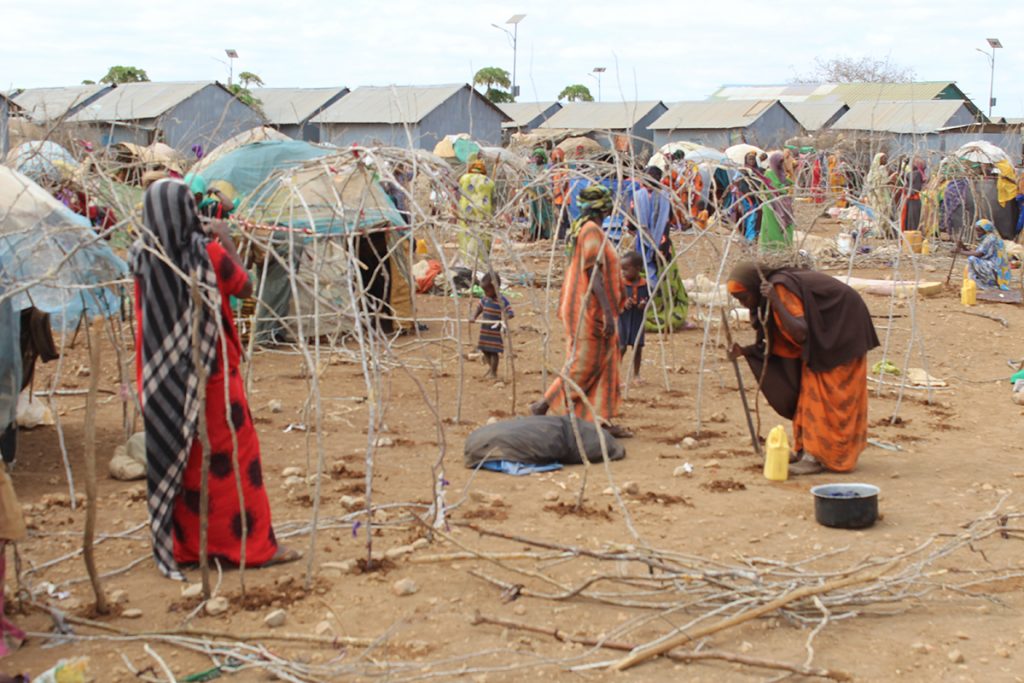 More arrive in this condition each day.
Currently, there are now about 119,000 Somalis seeking refuge in Baidoa scattered across 130 displacement sites. I was told there were 77 camps in December—an increase that shows how conditions have worsened—conditions that leave families no chance but to leave their homes to reach areas where humanitarian organizations like International Medical Corps can reach them.
We are already seeing outbreaks of disease in Baidoa. Hundreds have developed severe diarrhea, a condition that has raised concerns about possible cholera. Without clean water, sanitation, and medical care, the only certainty is that more people will get sick and not all of them will survive.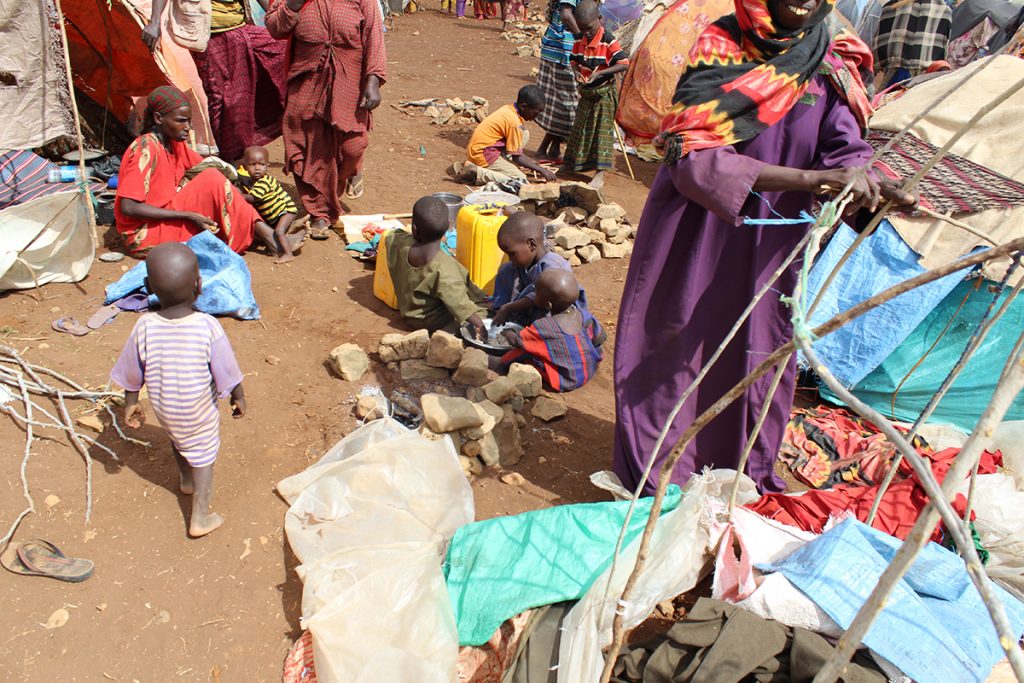 I have worked for International Medical Corps since 2011, when drought and conflict spiraled into a famine that killed an estimated 260,000 people. Half were children. I believe the humanitarian community is better prepared to respond than it was six years ago, but there are still thousands of families in need we cannot get to.
The people I met in Baidoa had walked for days, leaving everything behind because they felt it was their best chance of survival. While the needs in Baidoa are immense, and the living conditions desperate, we can at least be there to give them clean water, food, shelter, and medical care. This isn't true for huge swaths of the country—and the families living there are the ones teetering on the brink of famine.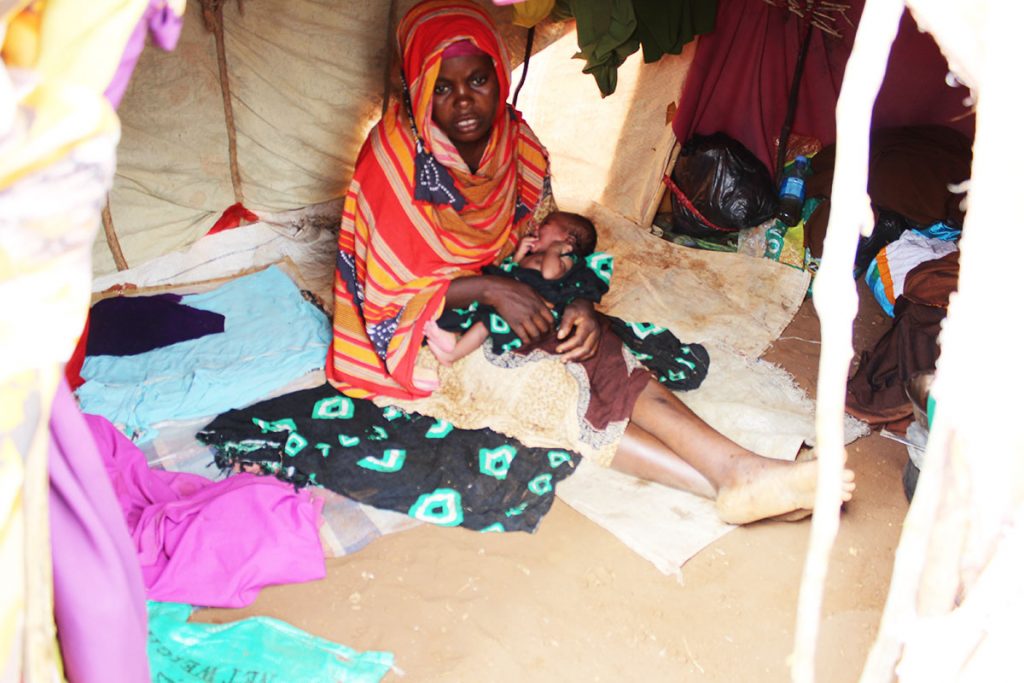 In Somalia, International Medical Corps is working in Muduug, Galgaduud and Banadir, three of the 18 regions at emergency levels of acute food insecurity. This year, we have reached more than 94,000 people. 35 percent of them are children under five years old. Our rapid emergency response teams are providing emergency support in the areas of Health, Nutrition and Water, Sanitation and Hygiene (WASH).
We are responding to the influx of newly displaced Somalis fleeing drought by providing access to much needed primary health care services including treatment for moderate and severe malnutrition. Our teams continue to respond to the emergencies as they arise, including the recent outbreak of acute watery diarrhea.
About International Medical Corps in Somalia
Since 1992, International Medical Corps has worked in south-central Somalia and Somaliland to implement programs that build local capacity while serving the immediate health needs of the most vulnerable. Through its long-term presence on the ground, International Medical Corps has built strong relationships with communities throughout Somalia and Somaliland, making it possible to operate in highly unstable conditions by providing immediate relief, building framework for program sustainability and long-term positive change, making Somali communities more self-reliant.