International Medical Corps and two local non-governmental organizations (NGOs) have handed over 137 new housing units to villagers in Indonesia's Central Sulawesi Province who were displaced by powerful earthquakes and a tsunami that struck the region in September 2018. More than 2,000 people died in the disaster, another 1,000 remain officially listed as missing and thousands are still homeless.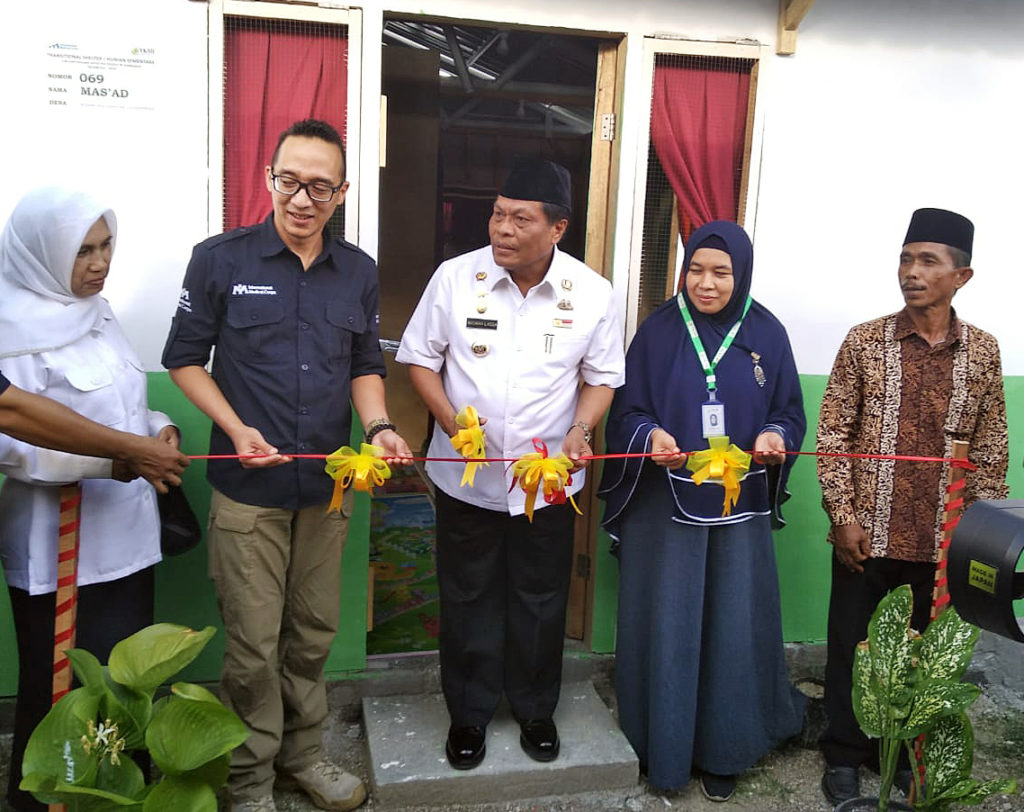 In addition to providing housing units, International Medical Corps is working with partner NGOs Yayasan Kemanusiaan Muslim Indonesia (YKMI) and KUN Humanity System to provide 20 villages in the province with access to clean water, modern toilets and accessible wash basins with running water.
And because handwashing with soap can reduce significantly the risk of both diarrhea and acute respiratory infections such as pneumonia—two of the most common causes of death for children under 5—the partners also are promoting good hygiene habits as well as sanitary waste management.
The housing units were designed to provide temporary shelter for nearly 550 residents in Wombo, Induk and Namo villages left homeless by the disaster, but they are already being viewed in many circles as a practical longer-term solution because of the many advantages they offer.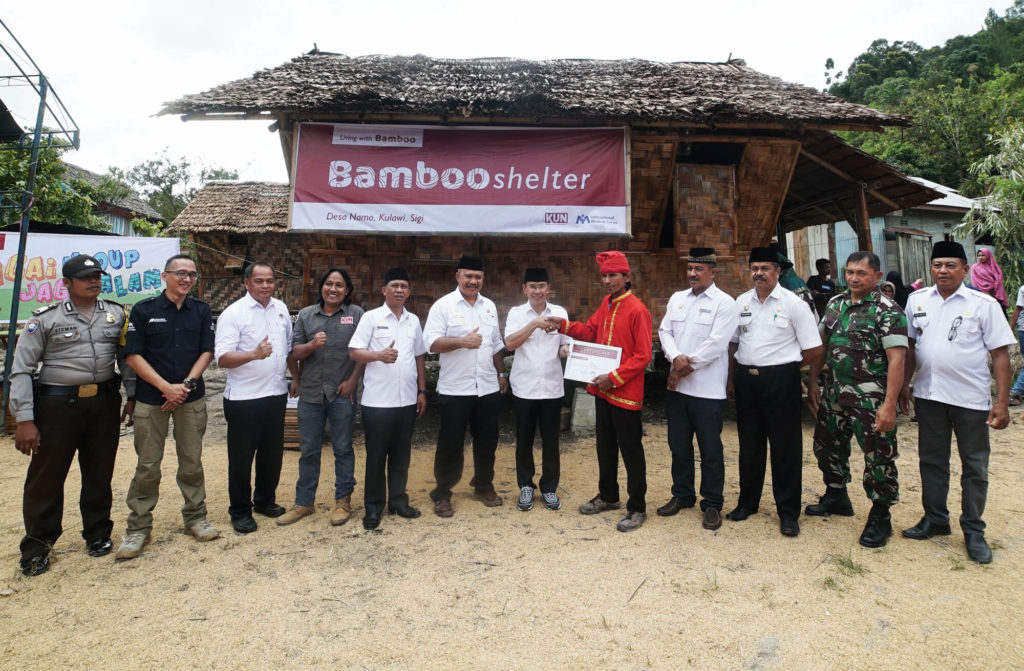 While YKMI used general construction materials with a cement board composite processed at high pressures and temperatures for a stable, durable product to build 85 units in Wombo and Induk, KUN selected a more traditional material—bamboo—to build its 52 units in Namo.
Often used to build homes in a time before metal and concrete structures arrived, bamboo avoids the high costs of conventional construction materials, which are in high demand following disasters and can require a long wait. Bamboo's high strength-to-weight ratio and flexibility also enable the new shelters to survive earthquakes with far less damage than more-modern material.
Designs for the structures, which were developed with strong community input, can be customized or expanded to meet individual requirements. The bamboo used to build the homes comes from surrounding areas, and local villagers—who make up much of the workforce formed and trained to construct the shelters—learn how to treat and protect the bamboo so it resists weather, insects and other forces of nature that could shorten its life. Once washed, boiled, dried and stored, the bamboo can retain its strength for up to 20 years.
A third local partner, IBU, is working with International Medical Corps in three villages to provide psychosocial support services to more than 1,200 children and 575 caregivers who survived the disaster. The goal of the program is to reduce psychological distress through support sessions in safe settings. IBU and International Medical Corps have also created child-friendly spaces—known as Rumah Kencana Centers—in the same three villages: Walatana, Baluase and Balongga, in the Dolo Selatan sub-district of Sigi Regency.
IBU has already trained 20 local volunteers on how to provide psychosocial support and child protection support—a step viewed as a valuable and sustainable resource that will then be carried forward by the communities. International Medical Corps has also joined with IBU to raise awareness of child-protection issues and support, reporting appropriate cases to the higher, provincial-level authorities.