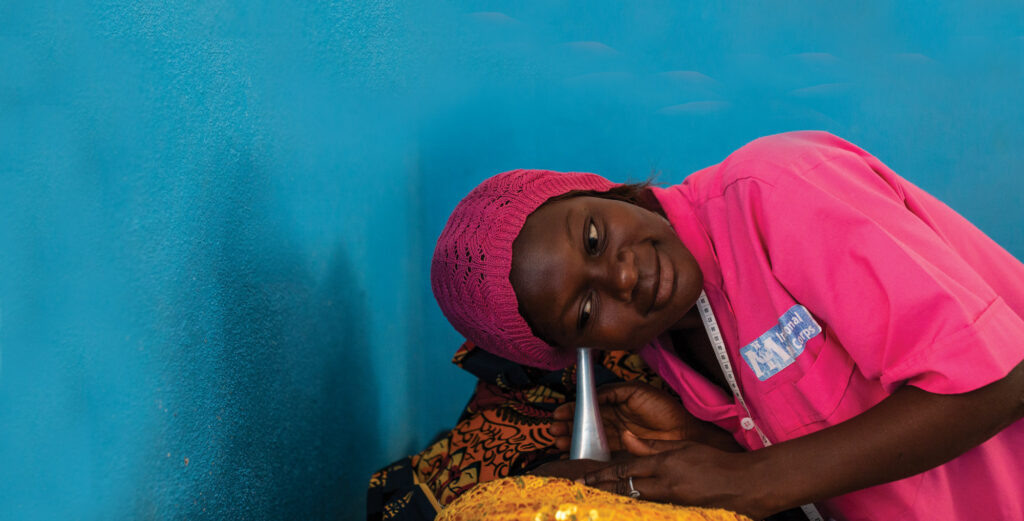 Pregnancy and the Covid-19 Vaccine
When you're pregnant, or thinking about getting pregnant, your doctor is the best source of information about what's best for you and your baby. Here is some information about the COVID-19 vaccine that you may want to discuss with your doctor.
The FDA has said pregnant and lactating people can have access to the COVID-19 vaccine. Experts believe that COVID-19 vaccines are safe for pregnant women and their fetuses because the currently authorized COVID-19 vaccines are non-replicating vaccines and cannot cause infection in the vaccine recipient or their fetus (CDC).
If you are pregnant or breastfeeding, it is important to discuss your options with your healthcare provider. There are many reasons why a woman who is pregnant, thinking about getting pregnant or who is breastfeeding should think about getting a COVID-19 vaccination. Here are some things to consider:

Complications from COVID-19 disproportionately affect pregnant women

The fear of COVID-19 infection has led to increasing anxiety and isolation among pregnant women—and even from their partners—and decreased interactions with the health system.
Apart from the direct effects of the virus on pregnant women, some women have reported mental health issues such as anxiety and insomnia due to fears about COVID-19. (IS Global)
Avoiding regular pre-natal care due to fears about contracting COVID-19 may result in complications that could have been prevented or mitigated by a healthcare provider. (NIH)
According to the CDC, fully vaccinated people can resume activities without wearing a mask or physically distancing, except where required by laws, rules or regulations. (CDC)

Vaccinating a pregnant woman protects both a mother and her baby.
There are many examples of maternal immunization, such as such as maternal immunization programs for influenza and pertussis, preventing severe disease and decreasing neonatal and infant mortality. Vaccination provides protection to mothers and to millions of children during their first few weeks of life. (NIH)
New research has shown that nursing mothers who receive a COVID-19 vaccine may pass protective antibodies to their babies through breast milk. (Washington University and JAMA).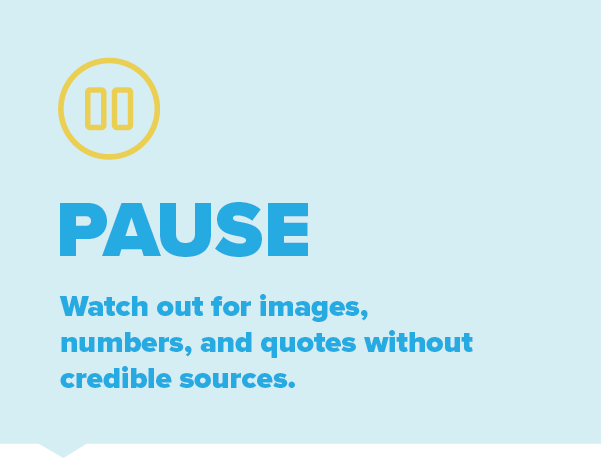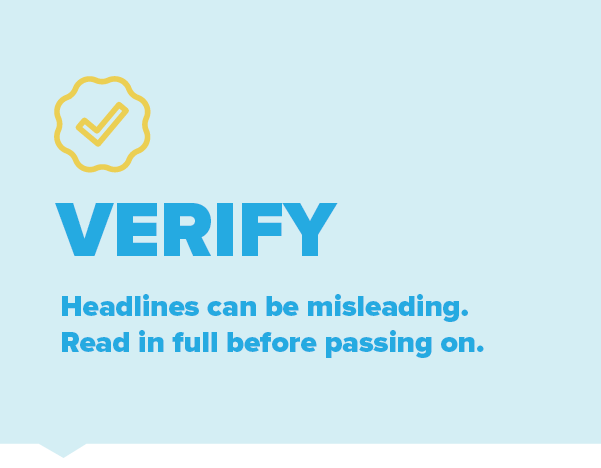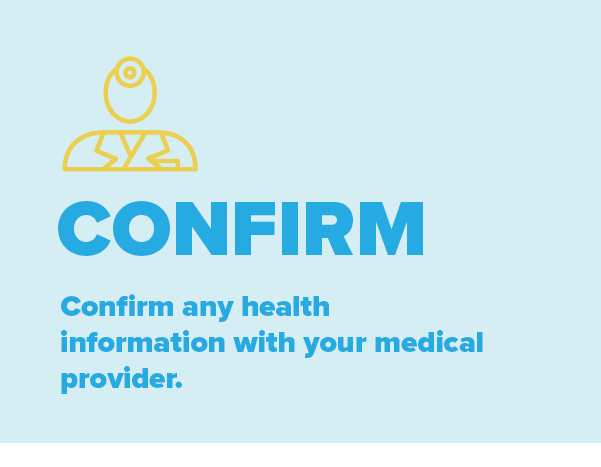 Here's how to make sure you are getting and sharing the most accurate information
Context is key. Watch out for images, numbers, and quotes that don't have sources, are outdated, or lack context.
Where is the health information coming from? Does that source have an agenda? Does it affect the credibility of the information? Check social media profiles, the "About" page on a website and even Wikipedia to learn more about an information source.
Check the date. What we know about COVID-19 is regularly changing. Seek out and share the most current information from credible health experts.
Get a second opinion. What are other expert health sources saying?
Check with your healthcare provider. Always confirm health information with a medical provider.
Read before you share. Headlines are often provocative or misleading. Read or watch before you pass it on, to make sure that you're sharing accurate and helpful information.
Pause before you share health or medical information. Take stock of your emotional reaction to a piece of information before acting on it. When we react strongly about information that we read or hear, it's important to think about whether we're reacting based on facts—or feelings.

Finding and sharing information about the Covid-19 vaccine
Aside from your doctor, there are other good sources of information about the COVID-19 vaccine. Here are some recommended resources:
The content on this page is based on currently available information and will be updated as new information becomes available.
Stay Up to Speed with International Medical Corps