When disaster strikes, speed saves lives. That's why it's essential to quickly deliver supplies and equipment to areas in need—and why International Medical Corps' longtime collaboration with logistics and shipping firm FedEx has been key to our success.
When Hurricane Matthew struck Haiti in 2016, FedEx was there, helping us quickly deliver supplies to devastated communities. In 2018, when Ebola hit the Democratic Republic of the Congo (DRC), FedEx was there, shipping 30,000 pounds of vital medical equipment and supplies.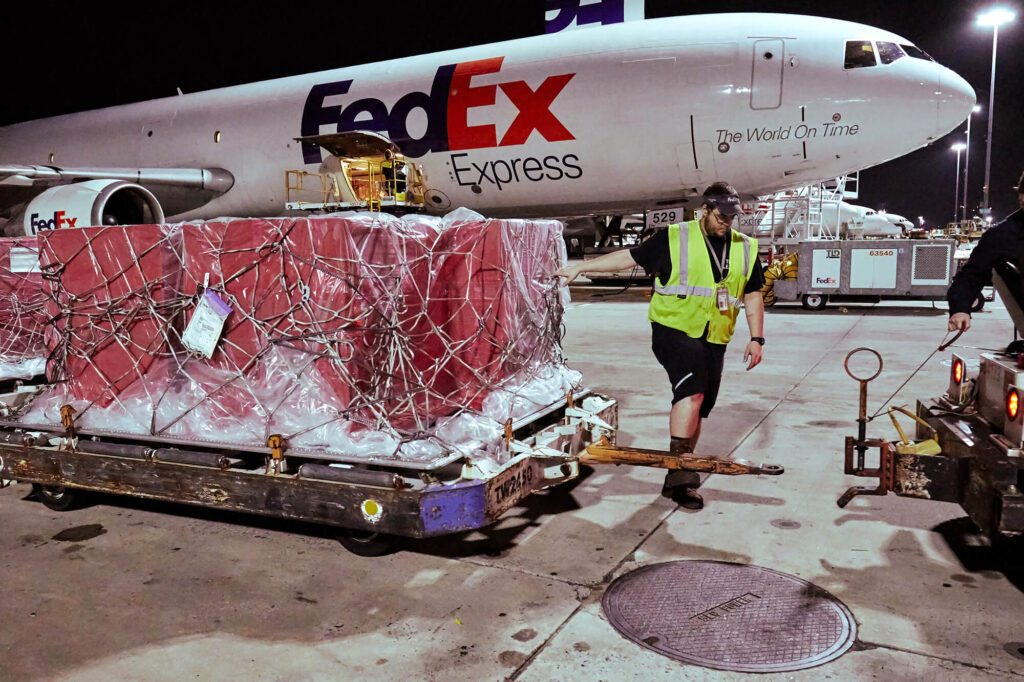 And as the world has faced a global pandemic, FedEx has been with us on the frontlines, helping us get personal protective equipment, emergency medical field units, medical supplies and more to those battling COVID-19 across the United States. And now, FedEx is helping our teams support the rollout of COVID-19 vaccines in underserved communities worldwide.
The company's steadfast commitment to humanitarian response is why we recently honored the company at our Annual Awards Celebration with our Global Citizen award. "When disaster strikes, our first call is often to FedEx and they always answer the call," said Nancy Aossey, President and CEO of International Medical Corps, when presenting the award. "Like International Medical Corps, it is the people of FedEx who power their steadfast commitment to making the world better. We're really excited to honor FedEx in recognition of our many collaborations."
In addition to helping with our responses to conflict, disaster and disease, FedEx supported International Medical Corps as we worked toward classification by the World Health Organization as a Fixed and Mobile Emergency Medical Team (EMT) Type 1 provider—becoming the only NGO in the world to be classified to provide both fixed and mobile Type 1 services.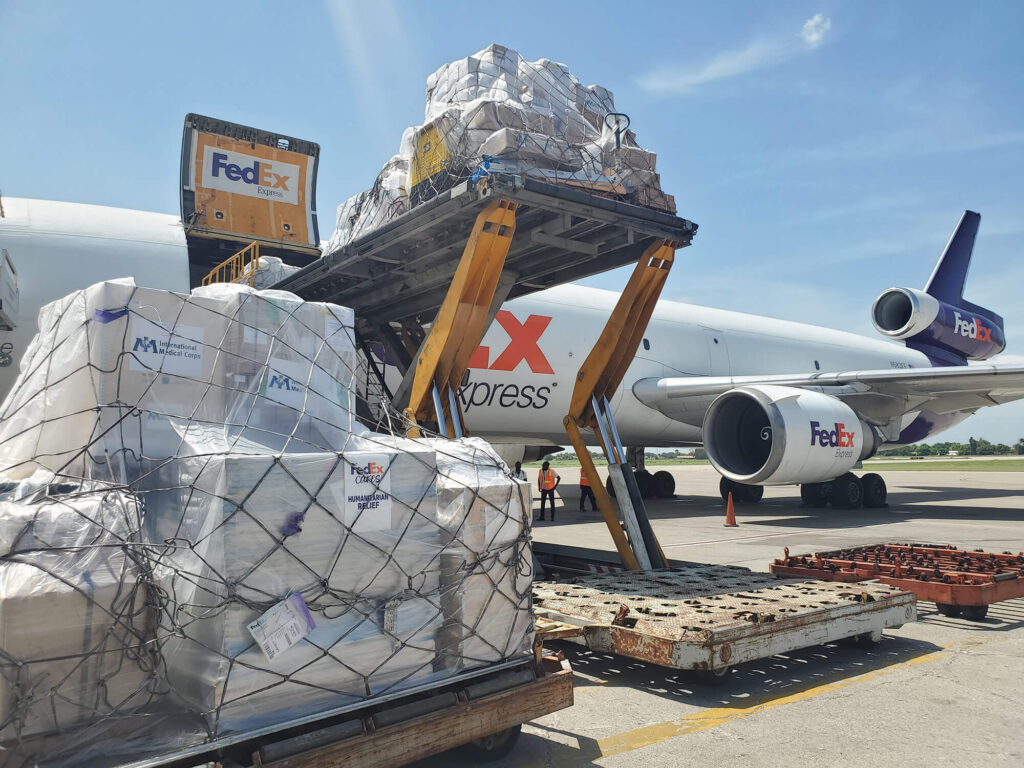 A few months later, when we deployed our fixed EMT Type 1 facility to Haiti to provide medical care to hundreds of people affected by the 7.2 magnitude earthquake that struck the island nation—a logistical challenge that involved quickly transporting tons of supplies and equipment to an infrastructure-poor environment—FedEx once again was there, helping us meet that challenge and enabling us to begin providing services within 72 hours of our deployment.
From Pakistan to the Bahamas, from Lebanon to the DRC, FedEx has been making what's challenging a little easier—with shipping, warehousing, supply-chain expertise and funds that make it possible for our staff to reach people in some of the most remote and underserved places in the world.
Our collaboration with FedEx has been truly outstanding. Whenever and wherever we need them most, FedEx is there.