The already burdened health systems in the Northwest and the Southwest regions of Cameroon have been further challenged by the COVID-19 pandemic. Insecurity in the regions has hindered COVID-19 response activities, and attacks on healthcare facilities have limited the availability of health services in some communities. There have been low COVID-19 vaccination coverage and limited testing in both regions, with few or no COVID-19 preventive measures in health facilities and communities. Misinformation about COVID-19 vaccines has persisted among community members and health personnel.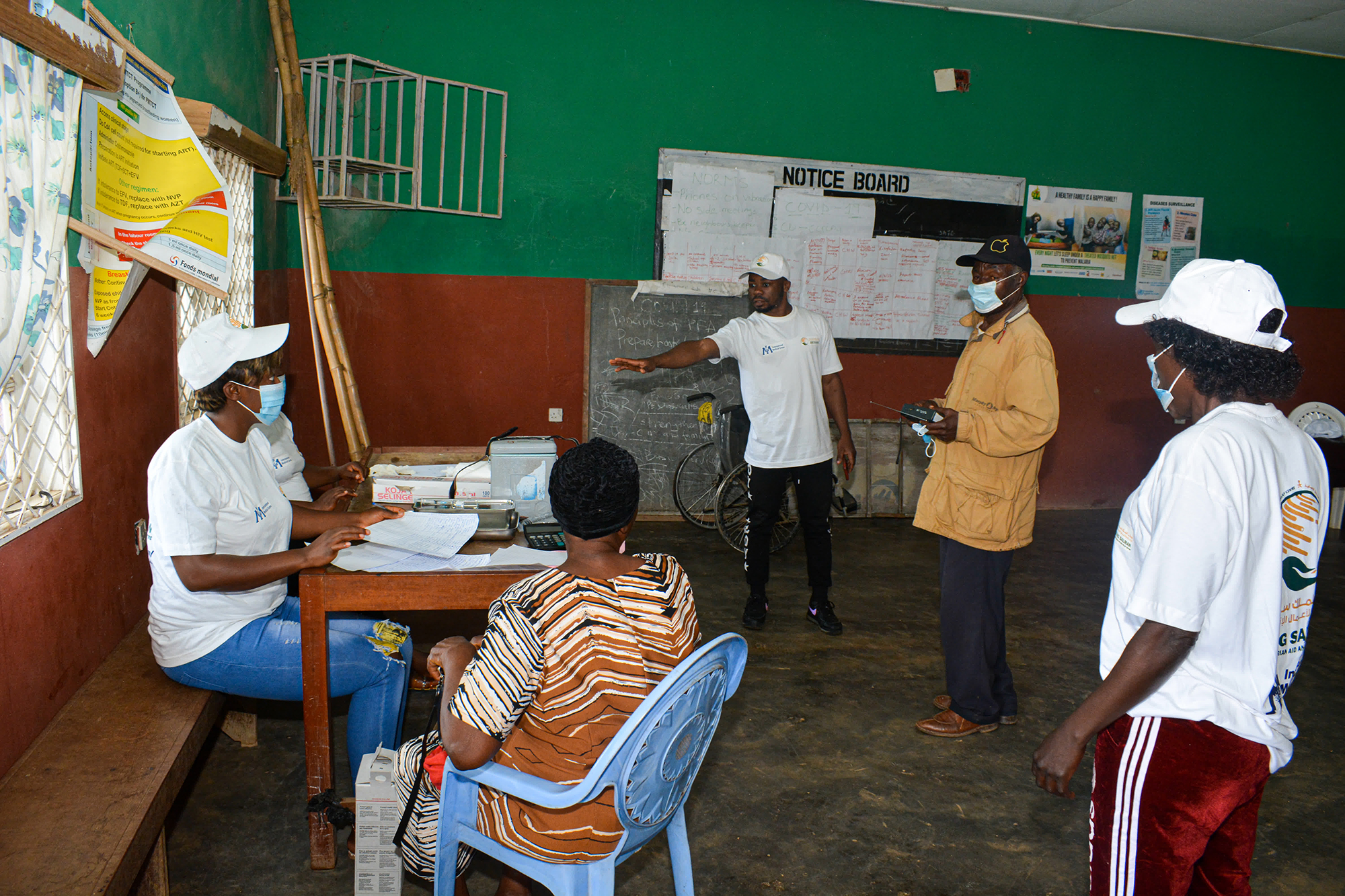 As part of our ongoing battle against the disease, in July we ran a COVID-19 vaccination campaign in Bome, in the Northwest region of Cameroon. To ensure a successful campaign and high-quality service delivery, we also organized several training sessions for Ministry of Health vaccinators and mobilizers before the campaign.
Changing Minds
International Medical Corps community health workers (CHWs) visited Isaac Teboh—a 69-year-old man who lives alone in a partially damaged house in Tuanyang-Bome, in the Mbengwi District of Northwest Cameroon—and told him about our COVID-19 vaccination campaign. Isaac's wife had recently died, and his sons and daughters had left the village due to insecurity and an increase in kidnappings. He is a farmer, but the security crisis has affected his business: during the past six months, Mbengwi Bamenda Road had been blocked several times, and he couldn't get through to sell his products.
Isaac hadn't been aware of the ongoing campaign, but thanks to the CHWs, he was able to learn more and find out when and where he could get vaccinated.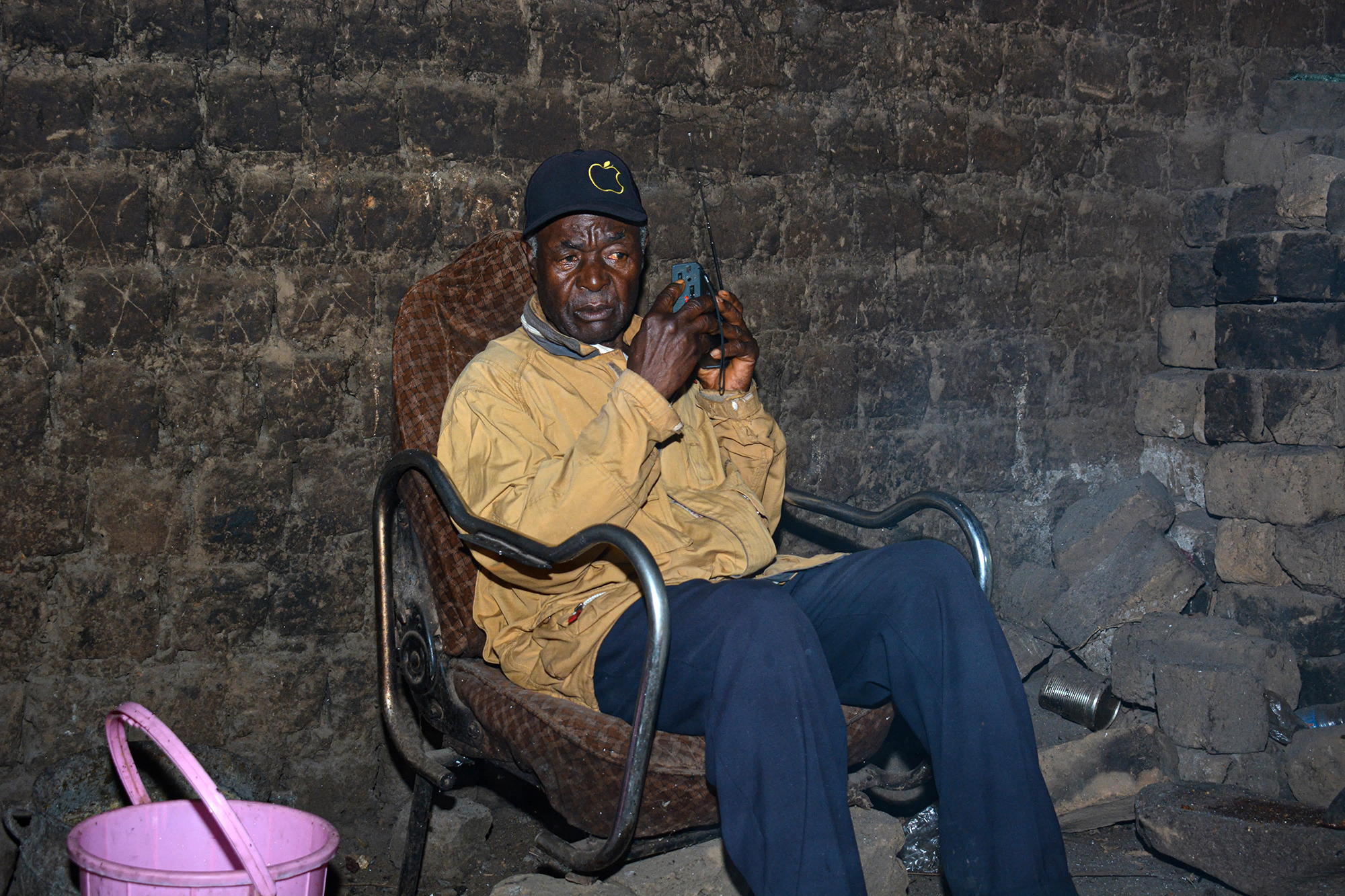 On the day of the campaign, Isaac journeyed to Bome Integrated Health Center, using the services of a motorbike, since the center was three kilometers (1.9 miles) away. He expressed his gratitude for our COVID-19 vaccination campaign, which helped him learn about the virus's symptoms and prevention, as well as the myths that circulate in the community.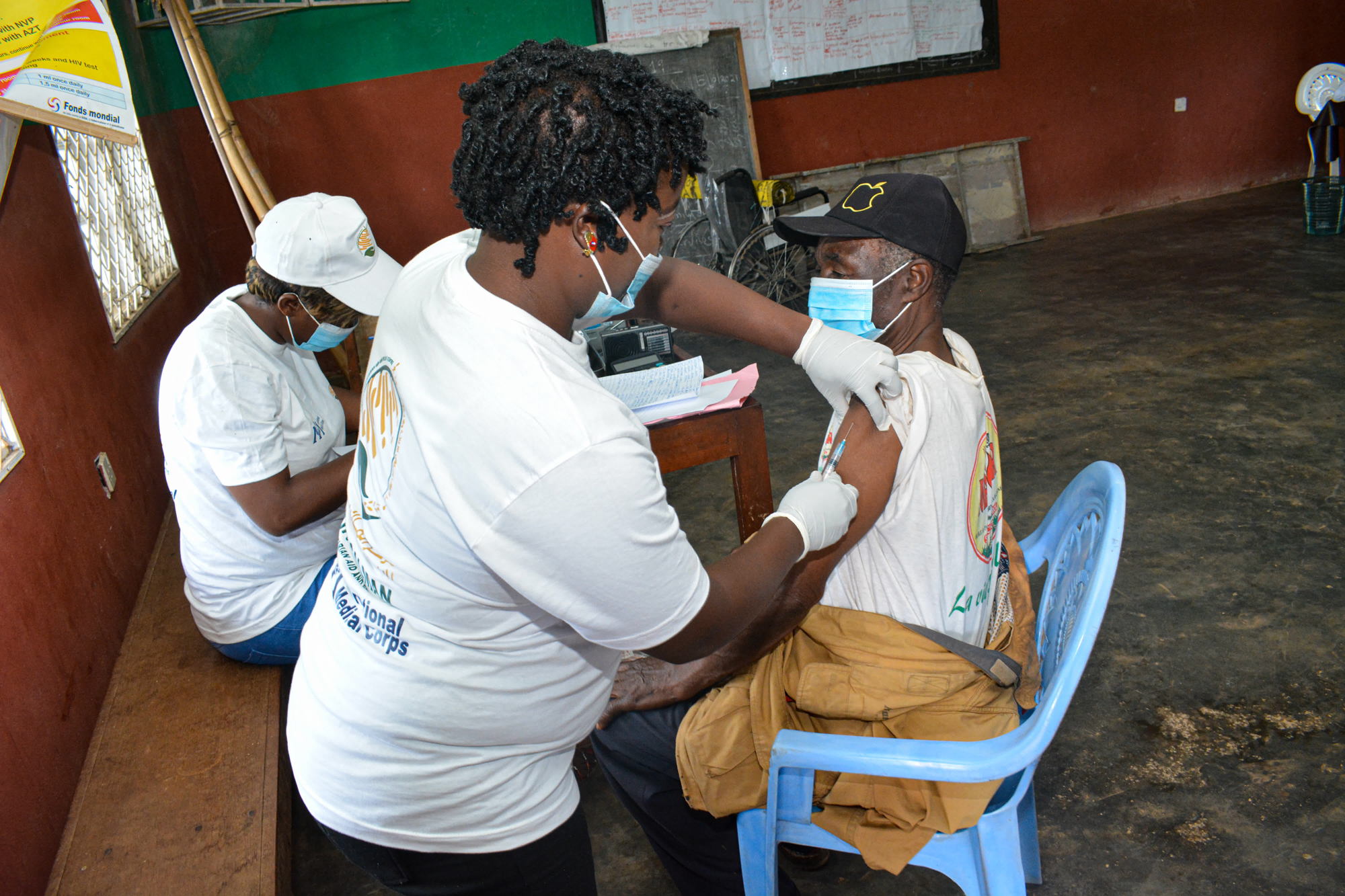 He was grateful for the free vaccine and experienced no adverse effects. He also appreciated learning about the services International Medical Corps offers in Bome, which not only relieved him of the stress of having to travel to Mbengwi when he is sick but also will provide him with access to free consultations and treatment. He says he prays every day that we will remain in his community.