If becoming self-reliant is a goal in life, we could all learn a little something from Abdelmanane. In the face of adverse conditions in Chad—including an ongoing measles epidemic and alarmingly high rates of malnutrition— Abdelmanane is preventing disease and building resilience in his community. He even set up his own business, enabling him to provide for himself and his wife and six children.
"Now, I am a resource to my village," Abdelmanane told International Medical Corps' team at Waraga Health Center, a medical facility supported by the organization since April 2015.
Abdelmanane is a Community Health Worker (CHW) with International Medical Corps in the country. In rural areas such as Waraga in eastern Chad—where access to healthcare is often severely limited—International Medical Corps trains CHWs on topics crucial to survival: health, hygiene and nutrition. The training varies in scope but often covers hygiene standards, infant and young-child feeding (including educating mothers about the importance of breastfeeding), and the causes, symptoms and consequences of malnutrition. Crucially, CHWs are also trained to raise awareness about the availability of health facilities that provide free medical assistance.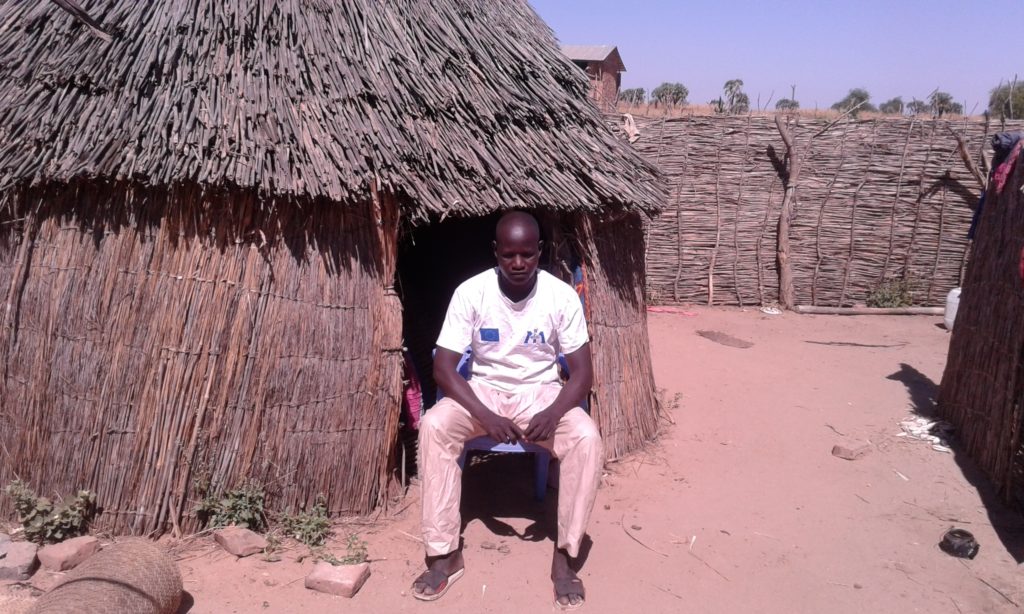 When disaster hits, it's crucial to quickly deploy aid workers who can provide medical and other assistance in what can be hard-to-reach areas. It's also essential to build on the knowledge, skills and capacities of the people who are actually affected by the crisis, through community development strategies that can help them better respond to future hazards. This is why, in addition to providing assistance fast, International Medical Corps has always focused on training.
CHWs like Abdelmanane are particularly vital in Chad, a country suffering from an acute lack of healthcare workers. Furthermore, the existing workforce is predominately clustered in and around urban areas, leaving already-struggling rural populations behind.
Amid this widespread shortage of healthcare services, Chad is currently also battling a measles epidemic. The Ministry of Health confirmed the outbreak in May 2018, and International Medical Corps is one of the organizations battling the disease.
Measles is a serious and highly contagious disease. Caused by a virus, the disease was responsible for an estimated 2.6 million deaths each year before the introduction of a vaccine in 1963. Though the death rate has decreased by 84% in recent years, measles is still responsible for 110,000 deaths around the world annually, according to the World Health Organization. Unfortunately, children under the age of five—especially those living in low-income countries with weak health systems, such as Chad—account for the vast majority of these deaths.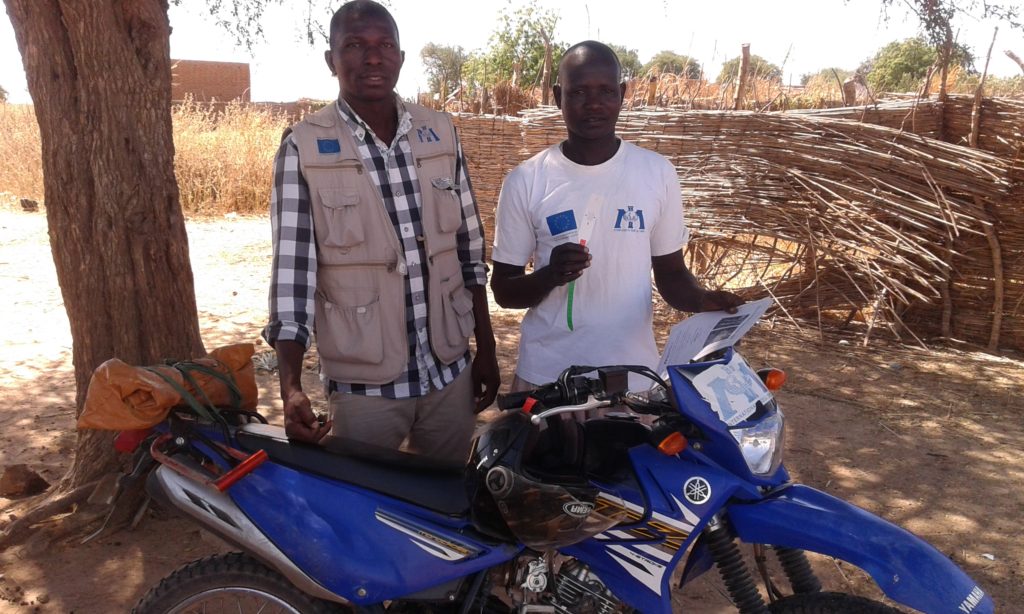 As soon as the most-recent outbreak had been confirmed, International Medical Corps mobilized CHWs like Abdelmanane, asking them to scale up awareness-raising work in relevant communities. As a community leader, Abdelmanane also took part in a mass vaccination campaign in his village. Thanks to him and the team, 4,943 children were vaccinated against the disease.
Together with 55 other CHWs, Abdelmanane also reached 61,996 people—43,581 of whom were women—with lifesaving messages about health, nutrition and hygiene. The awareness sessions covered a wide range of topics, from the risks associated with home births to the importance of mosquito nets.
Committed community members such as Abdelmanane are a lifeline in remote villages in Chad, where access to healthcare is severely limited and needs are alarmingly high. Thanks to donors and supporters all over the world, International Medical Corps is able to continue its commitment to training community leaders like Abdelmanane.