Nasteeh Mohamed Omer, a 22-year-old who lives in Dollo Ado, Ethiopia, left school after the 10th grade because of economic problems. When his father died three years ago, he became primarily responsible for the remaining six members of his family. Poor communities in Dollo Ado—a woreda, or district, of eastern Ethiopia—don't offer reliable employment or alternative livelihood opportunities. But with the help of a project run by International Medical Corps' Food Security and Livelihoods (FSL) team, Nasteeh's future has started to look a lot brighter.
Called "Addressing Root Causes of Migration—Hope and Opportunities for People in Ethiopia" (ARC), the project was launched in 2016 to tackle the problem of irregular migration—defined by the International Organization for Migration as any "movement that takes place outside the regulatory norms of the sending, transit and receiving country." Over the past five years, ARC has helped reduce this type of migration by providing 410 young people in the Dollo Ado and Bokolmayo woredas with access to vocational skills training in fields that include furniture-making, auto mechanics, nursing, midwifery, computer maintenance, driving and nutrition, boasting an 87% graduation rate. At the same time, 36 self-help groups have provided basic business and life-skills training to more than 800 people. The ARC project has also facilitated job placement and supported graduates with business grants, tools and equipment, enabling them to start up and operate their own businesses. It's even helped 85 refugees obtain residence permits.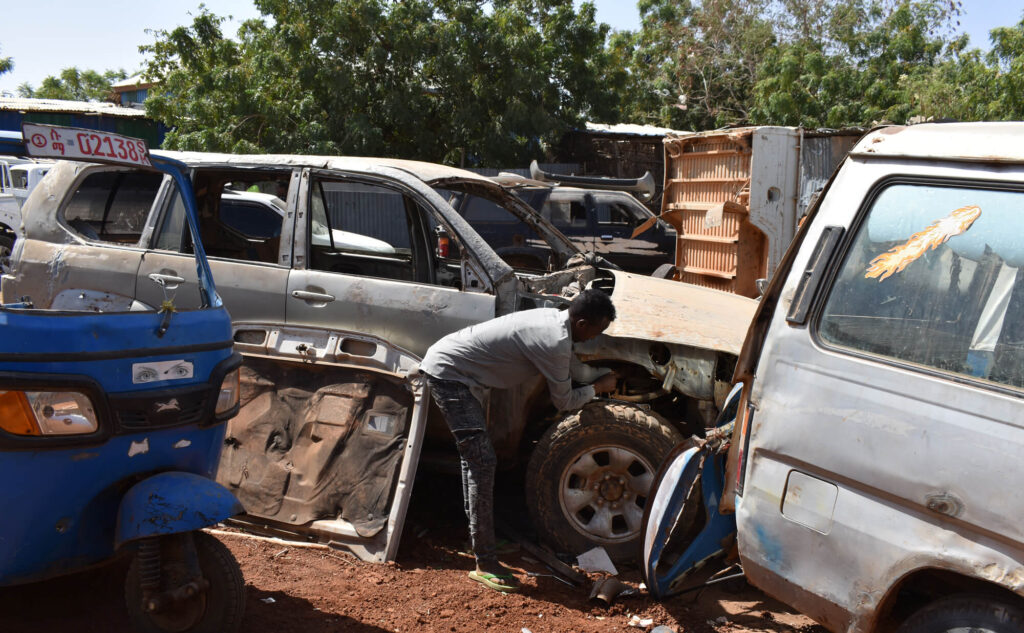 Nasteeh is a prime example of how the ARC program, and the vocational skills training it provides, has helped youth at risk of irregular migration find employment. After joining the Technical and Vocational Education and Training (TVET) program in auto mechanics, he was assigned to a garage in Dollo Ado as an apprentice. Though he admits he "had no knowledge" of the practical components of auto mechanics, he decided to push himself. "I was striving to learn about the different mechanical tools one day at a time—not only because I wanted to enhance my practical skills, but to change my family's living conditions moving forward," he remarks.
After the apprenticeship came to an end and Nasteeh graduated, he did not hesitate to go back to the owner of the garage, who offered him a job. Nasteeh collects a daily income depending on the number of vehicles that need service and maintenance, earning at least 250 to 300 Ethiopian birr ($5 to $6) each day, which enables him to be financially responsible and take care of his family.
"It was a great pleasure to get a wonderful opportunity provided by International Medical Corps' ARC project," Nasteeh says. "The skills I gained from the TVET program dramatically changed my attitude and my career. It has helped me take care of various family expenses, including medical and school expenses. All of this wouldn't have been possible had I not joined the TVET program. I would like to thank those who introduced the community to this valuable program."