I barely make it inside the kitchen before Mohammad and Maen offer me one delicious dish after another—vegetable soup, rice and chicken—based on relatively simple ingredients. It nevertheless tastes divine and, for a brief moment, I forget that I'm standing in a kitchen inside a Syrian refugee camp in Jordan.
The cooks—Maen and Mohammad—are both Syrian refugees. Originally from the western Syrian city of Homs, 44 year-old Maen used to work in a pharmacy before the war. 24 year-old Mohammad, also from Homs, was a factory worker back home.
Given the delicious food I just tasted, I had to ask if they ever considered cooking as a vocation back in Syria. "No, never," they both said. "But now, I love everything about working in the kitchen," Maen adds.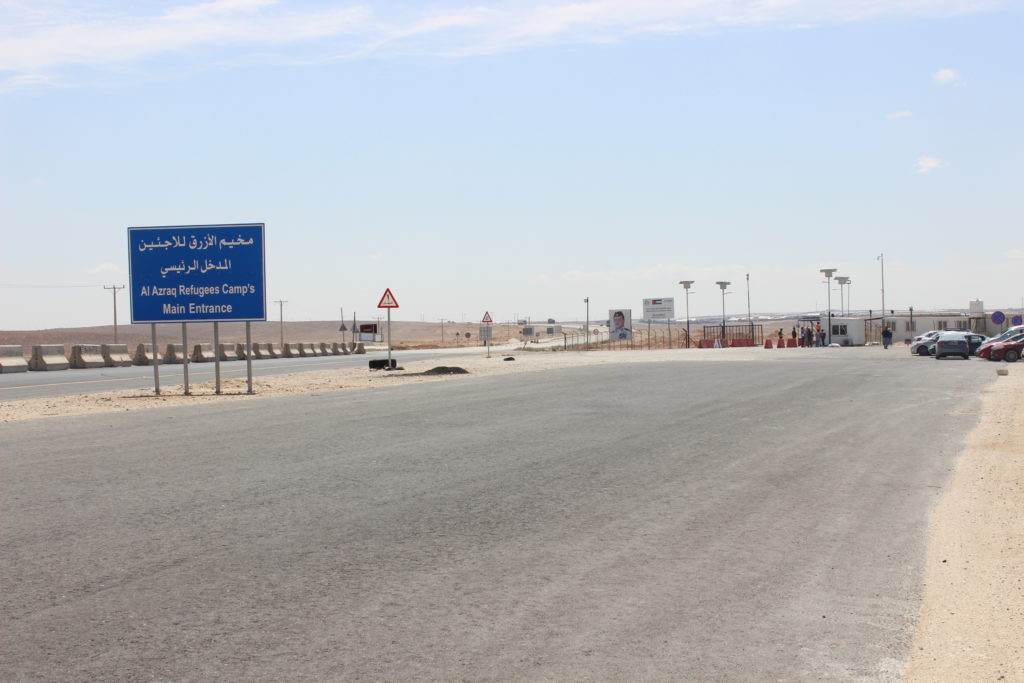 With their hometown in ruins and the Syrian war still raging, it is clear that Maen and Mohammad are not your average cooks and that we are not standing in your average kitchen. For starters, the kitchen is part of the only fully equipped hospital inside Azraq Camp. As volunteer cooks, Maen and Mohammad make sure that all admitted patients at the 40-bed capacity facility are fed during their stay.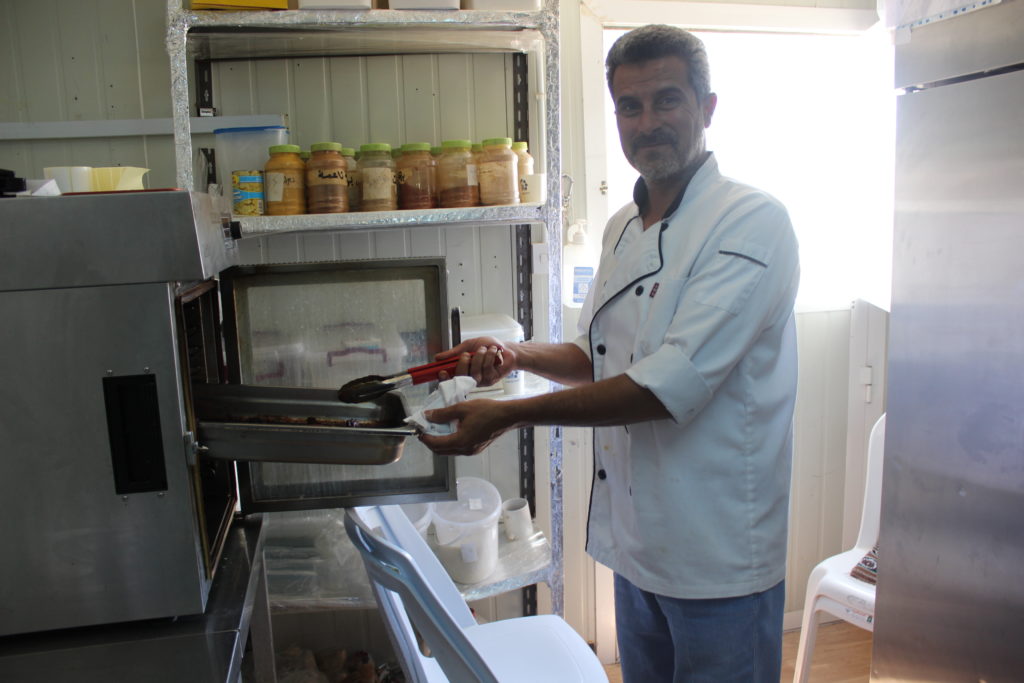 Given that they were forced to leave everything behind in the face of stark adversity, I wonder how they find the energy to help others. But Maen and Mohammed's contribution is not unique. In fact, about 40 people volunteer at the hospital, all of them Syrian refugees. They all receive training, which varies depending on the character of the work carried out, from International Medical Corps. It may be a drive to help others, a desire to get work-experience or simply an urge to help pass the time amid a difficult limbo, but the volunteers all have one thing in common: they want to work.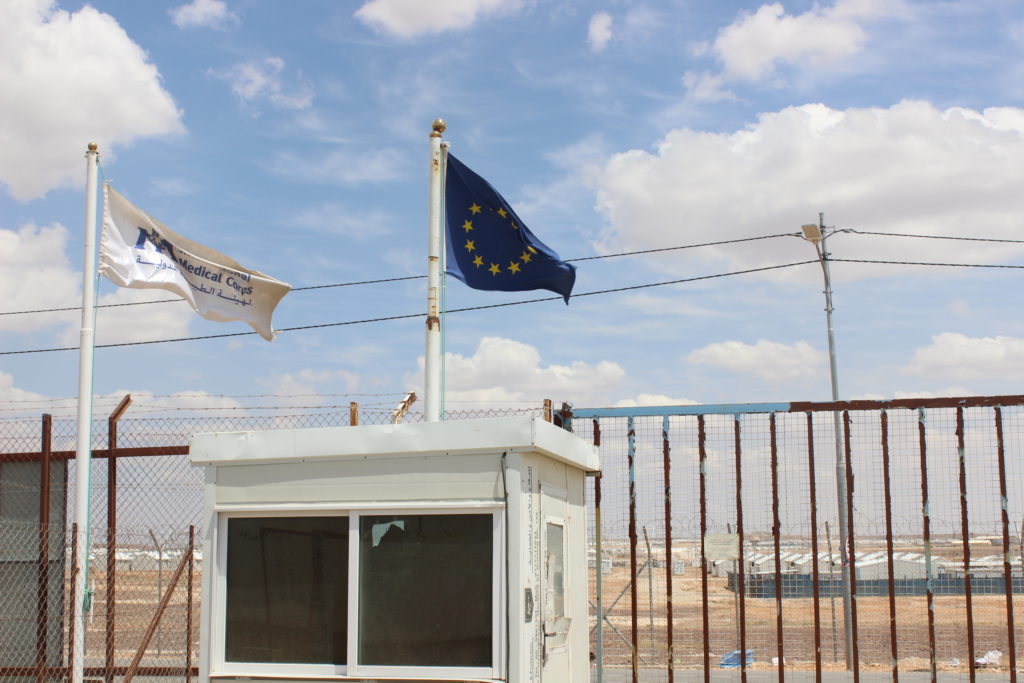 Maen and Mohammad are just two of thousands of individuals who have received training from the organization. In the setting of a protracted crisis such as the Syrian war, the training comes in many shapes and colors—often provided with a health focus, it can also take the shape of vocational training, such as working in a kitchen. Whether these individuals have been affected by conflict, disaster or disease, International Medical Corps helps move them along the path from relief to self-reliance.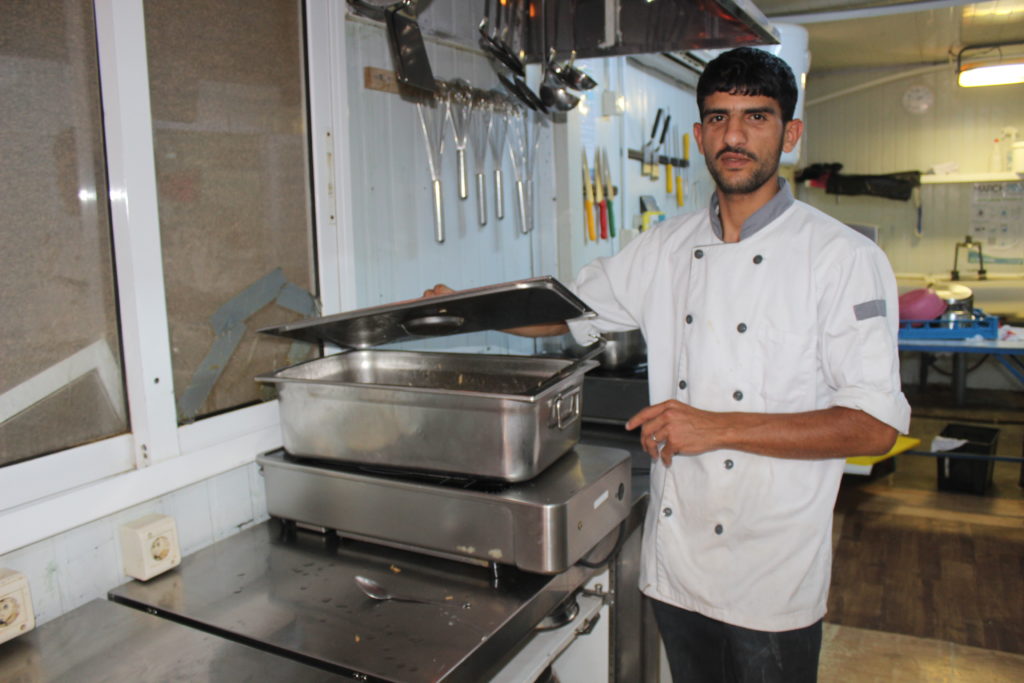 My visit to the kitchen lasted only about 30 minutes—but while there I was offered more food and hospitality than I could ever have wished for. As the Syrian war enters a new phase, with few opposition-held areas left, Maen and Mohammad are still living a life of uncertainty—a life on hold. If the day comes when they can safely return to Homs, I want to contact them again. I would ask them what life is like after the war—and whether their passion for cooking is still as strong.